When Martin Biron announced his retirement last Sunday, the New York Rangers found another hole in their depleted roster. A week later, after two terrific starts in net by Cam Talbot, there is a strength where there was once a weakness.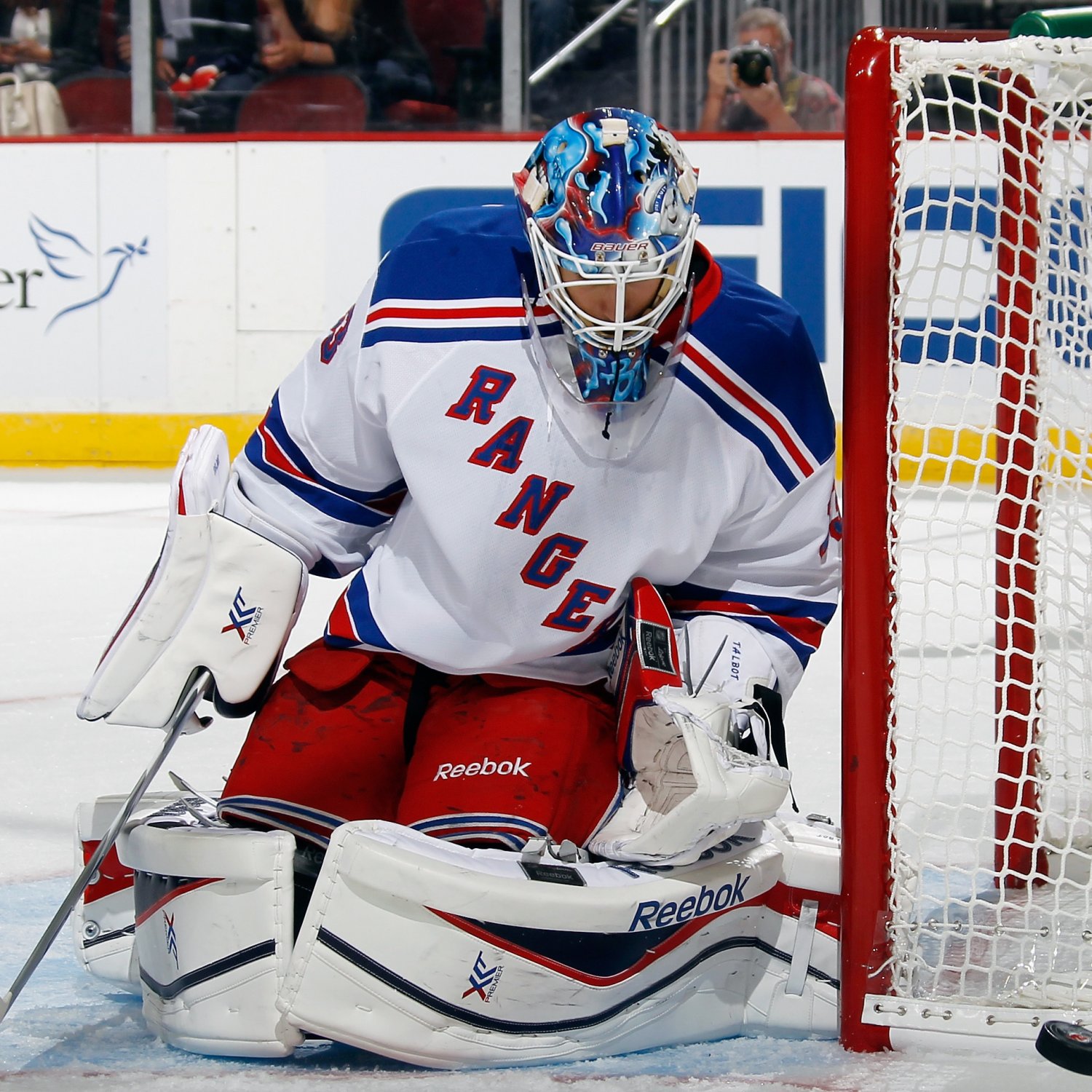 Talbot, who was called up Thursday in Philadelphia to spell the ailing Henrik Lundqvist, turned in a pair of performances that The King himself would have been proud of. A pair of performances, in fact, that has eluded Lundqvist in the early goings, who has gotten off to his typically slow start.
It's too early still to call Talbot a hero. But the Rangers, through two games at least, have found an unlikely rescuer in a season that was slowly drifting away. And if Talbot's success so far is a sign of things to come, they will have found a crucial piece to the modern-day NHL puzzle, as well.
Successful teams, in this era of professional hockey, have two goaltenders they can consistently rely on. The season-to-season grind of manning the net has increased as the position has evolved, and to ask a goalie to start more than 65 games in a given year is inviting deterioration. Tack on a playoff workload to 70+ starts October through April, and by May the only fuel left in the tank is adrenaline.
Lundqvist is particularly aware of this. Make no mistake – he's always been good. But under John Tortorella, who limited Hank's starts in a way that Tom Renney never did, Lundqvist entered that discussion of Best on the Planet. In his Vezina-winning 2011-12 season, when Lundqvist posted the best peripherals of his career, he played in just 62 games. (A pattern is emerging here, too: four of the last five Vezina winners played in less than 65 games (or the proportional equivalent).)
2011-12 also saw Lundqvist shine bright in the playoffs. With energy still in his legs, he started 20 games, registering a 1.82 GAA and .931 SV% while nearly leading the Rangers to the Stanley Cup Finals. The Blueshirts may have been one of the most defensively sound teams that season, but Lundqvist's lightened workload was just as instrumental in his taking a step up the ladder.
That year, of course, it was Biron who spelled Lundqvist when told he needed a break. (He'd start all 82 games if Coach told him he could.) And that tandem helped lift the Rangers to the top of the Eastern Conference for the first time since 1994. This year, it will be Talbot, who has certainly proven himself capable of playing at the NHL level.
For Talbot, it starts with lateral movement. He moves smoothly from post to post, and at 6'3, possesses the build to take away the lower half of the net. This allows him to make quiet saves in situations that call for something more dramatic, as we saw in his starts versus the Flyers and Red Wings. And a goalie that exudes a calmness in net, a sense of control, can stabilize the guys in front of him.
Right now, that's exactly what the Rangers need. And this past week, with the team stumbling out of the gates and looking lost in a new system, they needed it doubly so. Talbot, who posted a 1.94 GAA and .934 SV% through two games, certainly provided it. Let's not grip our sticks, Cam's back there.
The net still belongs to Lundqvist, of course. (People calling for Talbot to start over Hank need to study the implications of sample size.) And tomorrow night against Montreal, it will be The King back in there, because how couldn't it be? But as the Rangers embark on a critical stretch of seven games in eleven days, he'll need a night off. Maybe two.
When he does, Rangers fans can rest easy, knowing that Talbot is more than ready for the call.