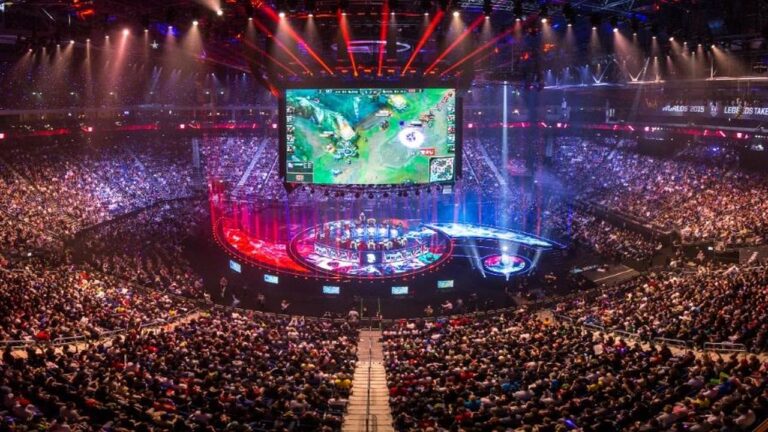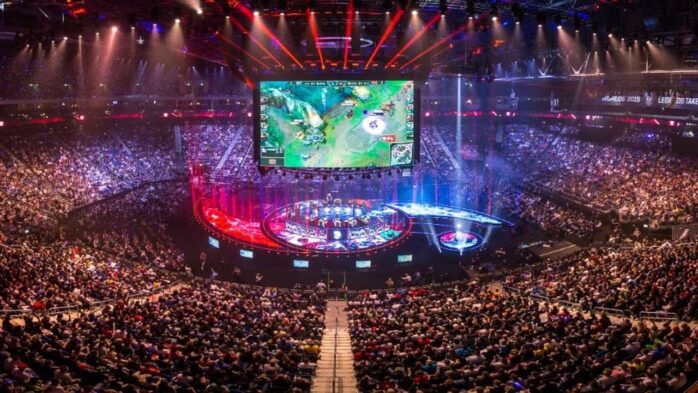 Online casinos, often referred to as "virtual" or "internet" casinos, are digital versions of traditional brick-and-mortar casinos. They offer a wide array of games, from classic table games like blackjack and roulette to slot machines and more. With the advent of modern technology, another intriguing segment has made its mark in the online gambling world: e-sports.
E-sports, short for electronic sports, are competitive video gaming events, where individual players or teams face off in popular games, much like traditional sports competitions. These can range from first-person shooters (FPS) like "Counter-Strike" to multiplayer online battle arena (MOBA) games such as "League of Legends" and "Dota 2".
E-sports have not only become a global entertainment phenomenon but have also gained traction in the betting world. According to recent studies, the e-sports betting market is set to grow exponentially in the coming years. Several factors contribute to this rising popularity:
Global reach ─ E-sports tournaments are watched by millions worldwide, creating a vast potential bettor base.
Increased legitimacy ─ Many renowned sports networks now broadcast e-sports events, giving them comparable status to traditional sports.
Varied betting opportunities ─ With countless tournaments, leagues, and matches, bettors have a plethora of options to choose from.
Understanding E-sports and Their Place in Online Casinos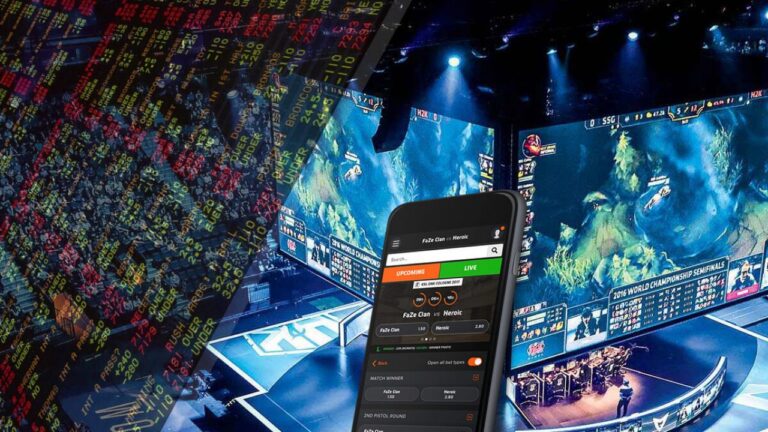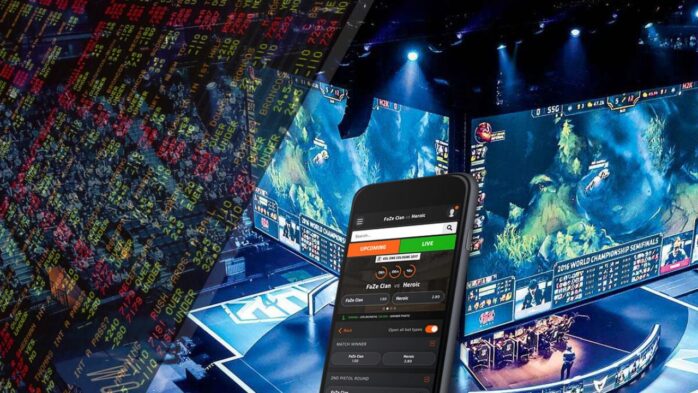 E-sports, as mentioned, stands for electronic sports and represents the competitive realm of video gaming. These are not just casual games; they are professionally organized events, with participants training for hours on end to perfect their skills. Let's delve into the vast spectrum of e-sports:
First-person shooters (FPS) ─ Games like "Counter-Strike: Global Offensive" and "Overwatch" where players view the game from a first-person perspective, focusing on shooting and tactics.
Multiplayer online battle arena (MOBA) ─ Including titles such as "Dota 2" and "League of Legends", these games involve two teams trying to outwit each other in strategic battles.
Real-time strategy (RTS) ─ Games like "StarCraft II", where players build armies and try to outmaneuver opponents.
Sports simulations ─ Digital recreations of traditional sports like "FIFA" or "NBA 2K".
Types of Tournaments
Major leagues ─ These are top-tier tournaments, such as the "League of Legends World Championship" or "The International" for Dota 2, featuring massive prize pools.
Minor leagues and qualifiers ─ Smaller events leading to major leagues or independent events with a lesser prize pool.
Invitational tournaments ─ Select players or teams are invited to compete, often based on their reputation or previous achievements.
How E-sports Fit into the Online Casino Landscape
Traditionally, online casinos were all about slot machines, poker, roulette, and other classic games. However, as the digital realm evolved, so did the spectrum of offerings. E-sports emerged as a new, vibrant segment, and casinos quickly recognized its potential.
Diverse audience ─ E-sports cater to a younger demographic, allowing casinos to broaden their reach.
Innovative betting options ─ Unique game mechanics and tournament structures lead to novel betting opportunities.
Live streaming integration ─ Many online casinos now offer live streams of e-sports matches, enabling bettors to watch and bet in real time, enhancing engagement.
Key Differences Between E-sports Betting and Traditional Sports Betting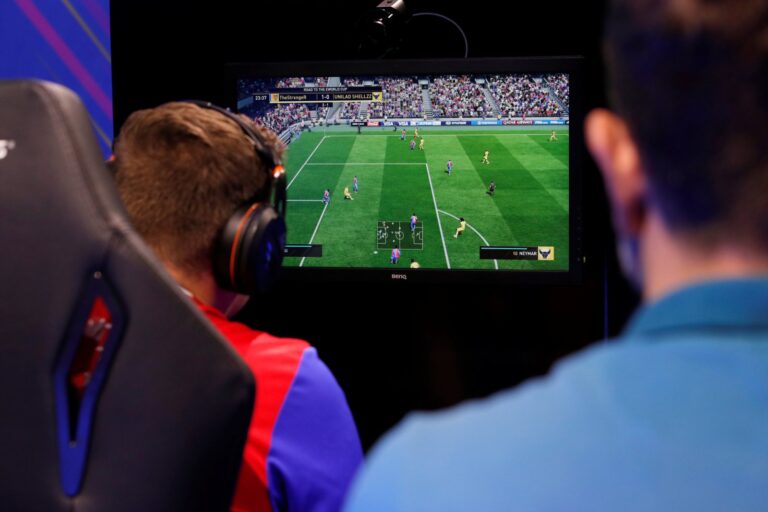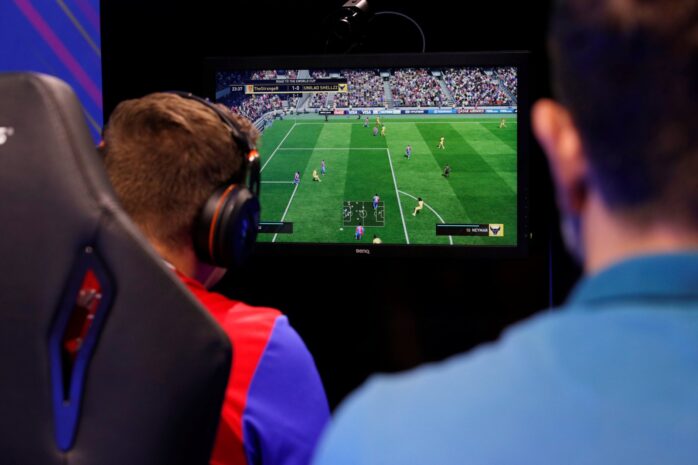 While the fundamental concept of betting remains the same, there are distinct nuances that differentiate e-sports betting from its traditional counterpart:
Dynamic odds ─ Given the rapidly changing nature of video games, including updates, patches, and meta-shifts, the odds can be more volatile in e-sports.
In-depth game knowledge ─ Understanding the intricacies of a specific video game, from player roles to game strategies, can be crucial for e-sports betting.
Player turnover ─ E-sports can sometimes see a higher turnover rate of players or teams, given the digital nature of the competition.
Market variety ─ From betting on specific in-game events to predicting tournament MVPs, e-sports offers a plethora of unique betting markets.
Key Factors to Consider When Choosing an Online Casino for E-sports Betting
1. Importance of Choosing a Licensed and Regulated Casino
When you venture into the online betting world, your safety should be paramount. Opting for a licensed and regulated casino ensures:
Protection ─ Regulated casinos are held to stringent standards, ensuring player protection.
Fair play ─ Licensing bodies ensure that games and bets are not rigged and are conducted fairly.
Responsible gaming measures ─ Licensed casinos often provide tools and resources for players to gamble responsibly, including self-exclusion options.
2. How to Verify a Casino's License
To ensure you're betting on a legitimate platform:
Official websites ─ Always check the footer of the casino's website. Licenses are typically displayed there with a reference number.
Licensing bodies' websites ─ Bodies like the UK Gambling Commission or the Malta Gaming Authority have databases of licensed operators.
Customer service ─ If in doubt, ask the casino's customer service directly.
E-sports Game Selection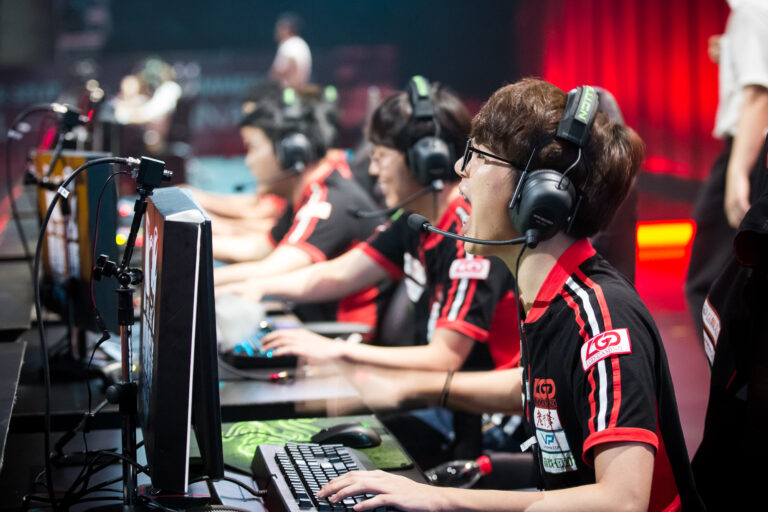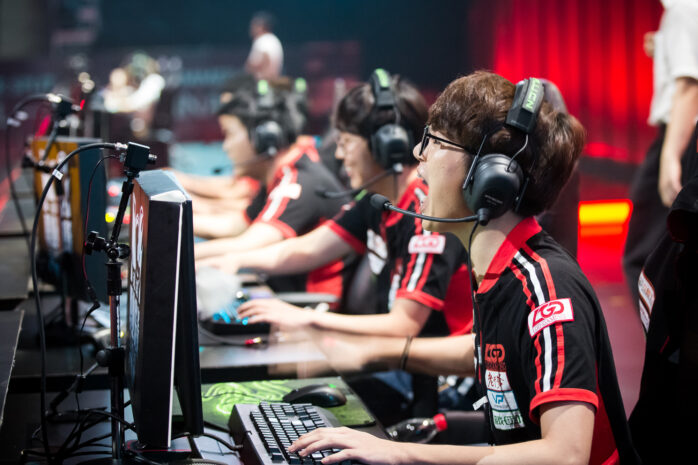 1. Variety of Games Offered (e.g., MOBAs, FPS, RTS)
A broad e-sports portfolio indicates the casino's commitment to this betting segment. Look for platforms offering a mix:
Popular titles ─ Games like "League of Legends", "Counter-Strike: Global Offensive", and "Dota 2".
Emerging titles ─ Up-and-coming games that are gaining traction in the e-sports scene.
2. Coverage of Major and Minor Tournaments
A comprehensive betting platform will provide:
Major events ─ Such as the "EVO Championship Series" for fighting games or "The International" for Dota 2.
Regional leagues ─ Smaller leagues or qualifiers that can offer betting opportunities and insights into upcoming talents.
Betting Options and Odds
1. Types of Bets Available (match winner, overall tournament, specialty bets)
Diversity is key. A robust platform will offer:
Standard bets ─ Like predicting match winners or overall tournament victors.
Specialty bets ─ Such as first to get a kill, total number of kills, or map-specific outcomes.
2. Comparing Odds Across Different Casinos
To maximize potential returns:
Use comparison tools ─ Several websites provide odds comparisons across multiple platforms.
Stay updated ─ E-sports odds can be more volatile; regularly checking can provide value opportunities.
Security and Fairness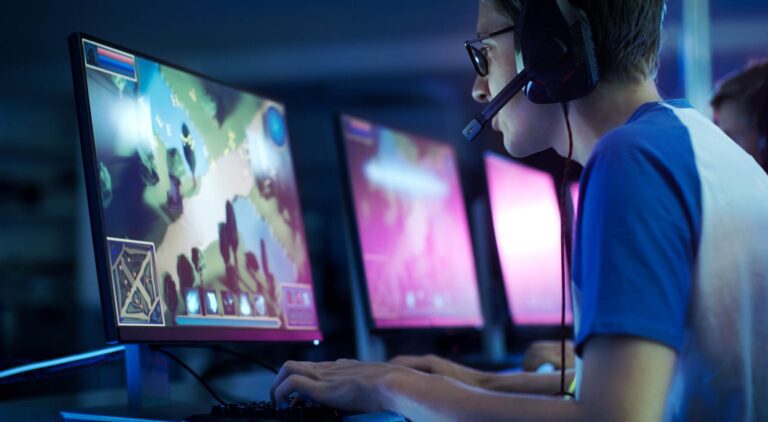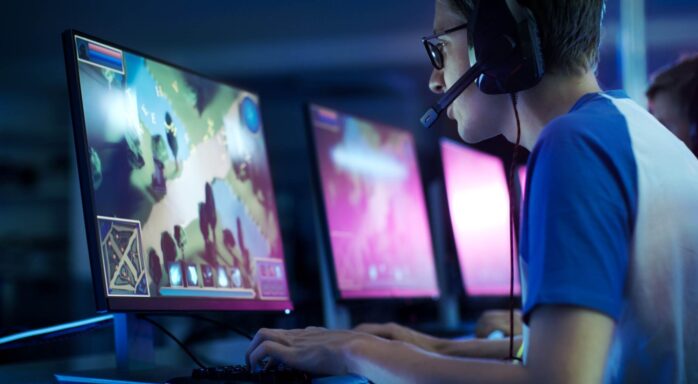 1. Security Measures for Protecting Personal and Financial Data
Your data is precious. Ensure the casino has:
Encryption ─ Look for SSL encryption, ensuring your data is secure during transmission.
Safe payment gateways ─ Trusted methods like Visa, Mastercard, and e-wallets should be available.
2. Fair Play Policies and RNG Certification
To ensure games and outcomes are not manipulated:
RNG (Random Number Generator) certification ─ This ensures game outcomes are random and fair.
Audit reports ─ Some casinos display monthly fairness reports from third-party agencies.
Considering these factors diligently ensures not only an entertaining but also a safe and fair e-sports betting experience. Making well-informed decisions can significantly elevate your online gambling journey.
Bonuses and Promotions
Welcome Bonuses and Their Terms
One of the most attractive features of online casinos is the generous bonuses they offer to new players:
Sign-up bonus ─ Often a percentage of your first deposit, some casinos might even offer 100% or more, effectively doubling your initial bankroll. According the the platform AnyGamble, there are bonuses wich offers you 4x of the deposit.
Free bets ─ Certain platforms offer free bets for e-sports events, giving newcomers a risk-free start.
Understanding the Terms
Wagering requirements ─ This is a crucial term to understand. If a bonus has a 10x wagering requirement, you'd need to bet ten times the bonus amount before you can withdraw any associated winnings.
Validity period ─ Bonuses often come with an expiration date. Ensure you use or meet the requirements before this period.
Game restrictions ─ Some bonuses might be limited to specific e-sports or events.
Special Promotions for E-sports Betting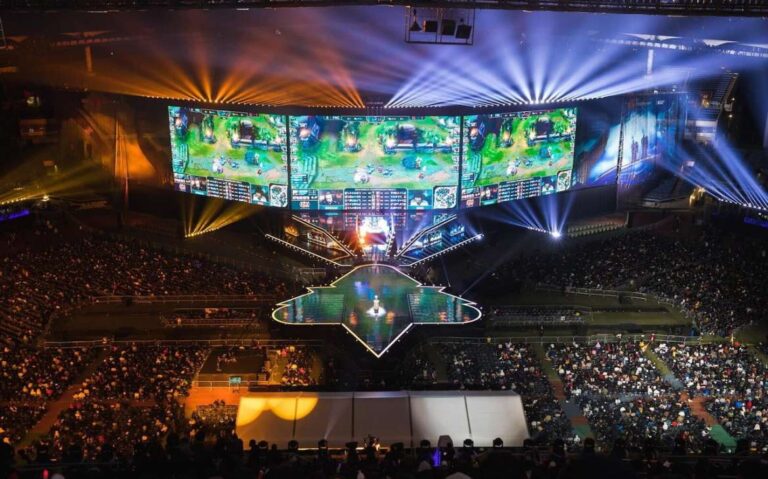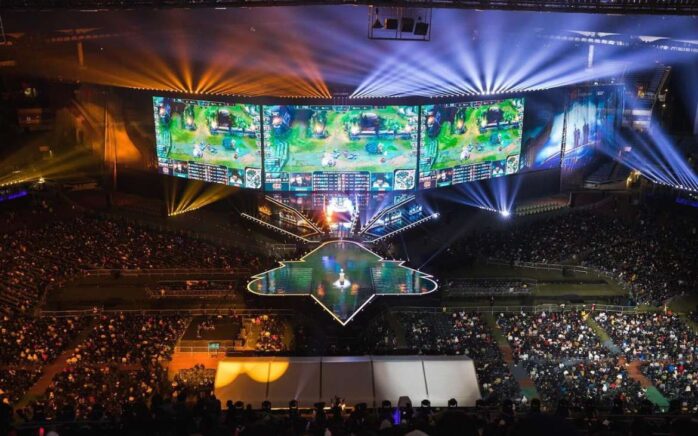 With e-sports gaining momentum, many casinos now offer dedicated promotions:
Enhanced odds ─ Platforms may boost the odds for certain e-sports events, offering better potential returns.
Cashback offers ─ Some casinos return a portion of your losses for e-sports bets during specific periods.
Tournament specials ─ With big e-sports tournaments, platforms might introduce unique betting opportunities or promotions.
VIP Programs and Loyalty Rewards
Loyal players deserve additional perks:
Tiered programs ─ Many platforms categorize VIPs in levels – the more you play, the higher you climb, and the better the rewards.
Exclusive promotions ─ Higher-tier members might get access to promotions not available to regular members.
Personalized services ─ High-tier VIPs often get a personal account manager, faster withdrawals, and sometimes even personalized bonuses.
In conclusion, bonuses and promotions significantly enhance the betting experience, offering additional value and opportunities to punters. However, it's crucial to understand the associated terms to maximize these benefits. Always read the fine print and choose platforms that offer genuine value through their promotional activities.