Are you a climber? Looking for the best sleeping bag? Do you like to buy the best sleeping bag that is perfect for all tropical conditions?
If you're looking to buy the best jungle bag, then read this quick overview about the Snugpak Jungle Bag. This is the one what you've been looking for and definitely this sleeping bag should meet your needs.
Features of the Snugpak Jungle Bag:




Snugpak is one of the leading providers of the best and high-quality sleeping bags available on the market today. The Snugpak Sleeping bags are light and durable.
This is a highly recommended product and this bag is well built to increase comfort while sleeping. I did a deep research on various jungle bags and at last, I've reviewed this Snugpak jungle bag to help you decide whether this bag will meet your needs or not.
This jungle bag features a lightweight design and this Snugpak jungle bag is very compact. It comes in an olive color that gives an awesome look to this bag.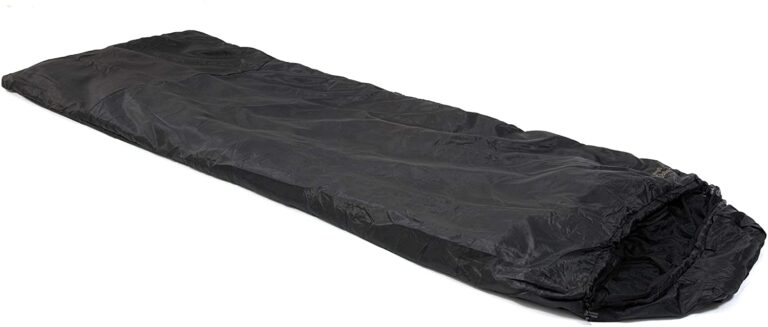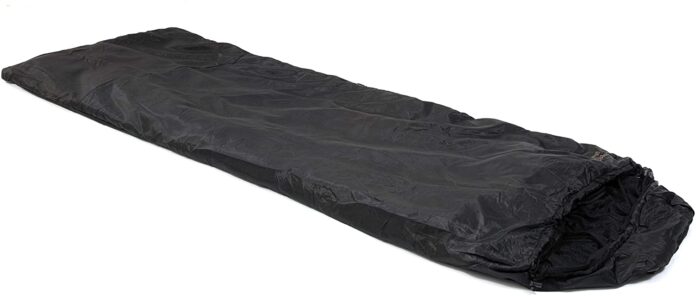 This is made of high-quality material that ensures maximum durability. This jungle bag is made from a Micro Diamond lightweight outer fabric that is water repellent.
This is one of the important features of the sleeping bag. This sleeping bag seems very sturdy and is featured with the mosquito net that can be zipped easily to seal around the hood section of the sleeping bag.
The Snugpak jungle bag is easy to roll away so that you can store this sleeping bag while it is not in use.
This excellent sleeping bag comes with the 2 separate zippers and it can be used as a blanket. It is a perfect sleeping system and you can pair this sleeping bag with the hammocks.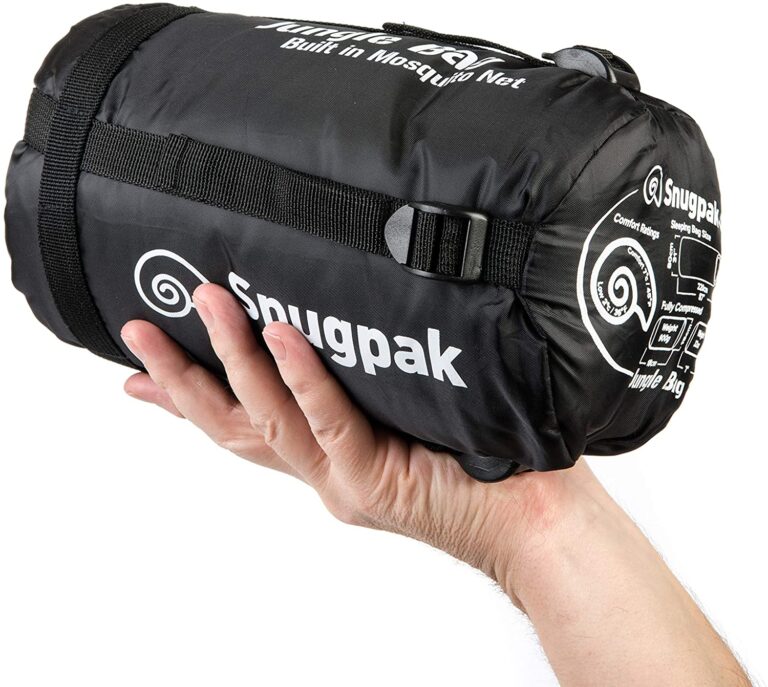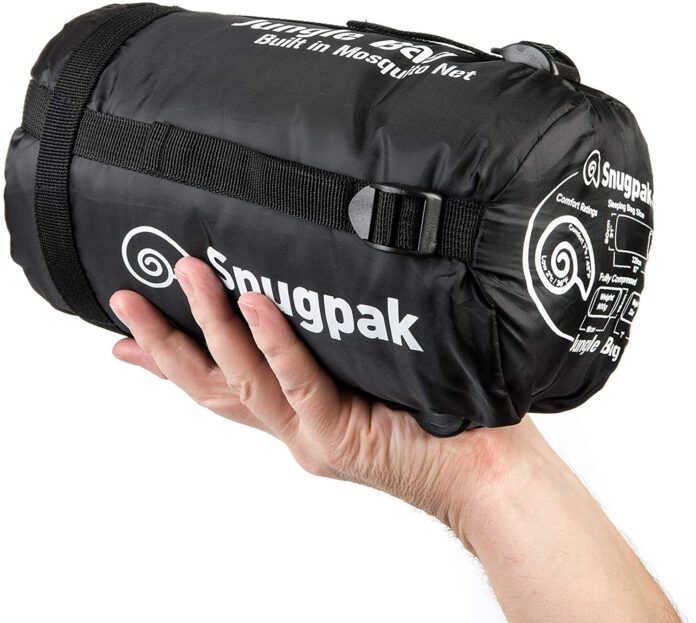 Product Specifications:
Season Rating: 2 season
Comfort Temperature: 7°C
Extreme Temperature: 2°C
Open Size: 220 x 75cm
Pack Size (compressed): 15 x 18cm
Weight: 950g
Insulation: Travelsoft
Lining: Paratex Antibacterial
Shell: Micro Diamond Ripstop
Pros
It is a nice bag for the money.
Lightweight sleeping bag.
The mosquito netting of this bag makes it the best bag.
It is a useful piece of kit for summer backpacking.
Frequently Asked Questions:
Q: What is the comfort temperature of this sleeping bag?
A: The comfort temperature of this sleeping bag is 7 degree Celsius.
Q: What are the product dimensions of this product?
A: The product dimensions of this sleeping bag are 2 x 60 x 86 inches.
Conclusion:
Like I said before, I reviewed many sleeping bags and finally I've decided this Snugpak jungle bag is a great choice of kit for traveling and hiking. It is rated as 4.4 out of 5 stars.
This is really a highly recommended product and this bag should exceed your expectations. Buy this best bag to have a great sleep in all tropical conditions.
Read Also: CamelBak Hydrobak Hydration Pack Review
Here is a quick overview of this product: