The relationship between games of chance and sports goes back several centuries. Gambling has been around since the Olympic Games of the ancient Greeks, more than two thousand years ago, which were organized in the city of Olympia between 776 BC and 392 AD. Over time, betting on tournament outcome has remained a popular way for viewers to get more involved in the action of sporting events. Athletes, like any other person, have their own hobbies and preferences when it comes to leisure. They have also been drawn to the world of gambling throughout history. In fact, today, a number of sports legends have repeatedly shown their passion for gambling, both online and land-based casinos. The competitive nature of athletes means that many athletes like to spend part of their winnings in casinos.
Passion for Poker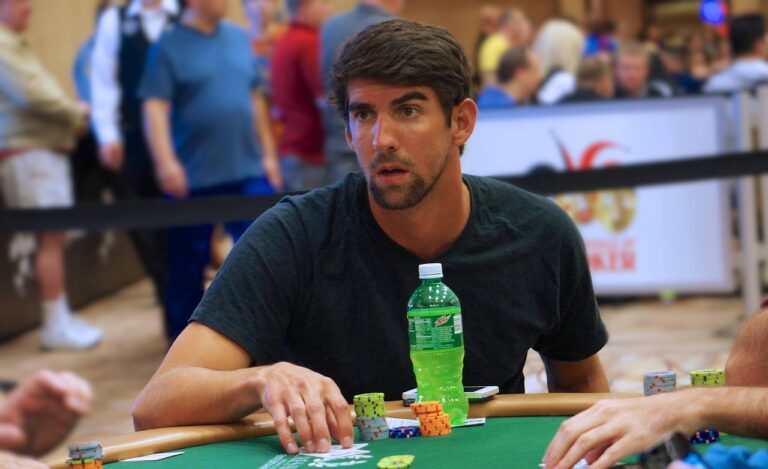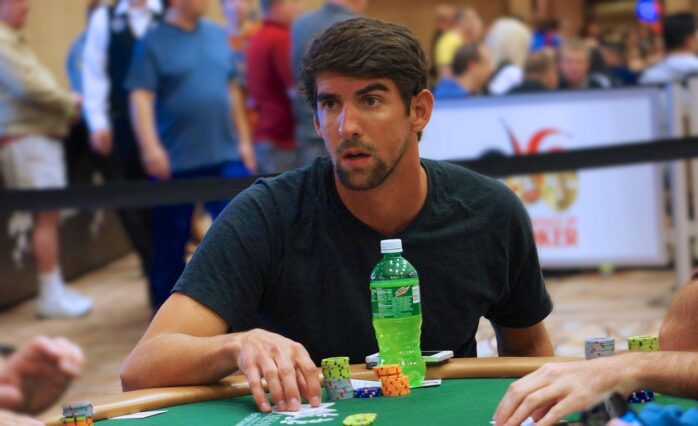 Michael Phelps became the most successful athlete in the history of the Olympic Games on July 31, 2012 by winning his nineteenth Olympic medal, surpassing the previous record of 18 Olympic medals achieved by the Soviet Larisa Latinina. Even when the career of the greatest swimmer of all time has come to an end, the 'Baltimore Shark' has started a new career in the world of poker, as he has shown enviable skill at the poker tables. Michael Phelps, who has always openly expressed his passion for cards, has participated in various live poker tournaments, such as the 2013 PCA, or the World Series of Poker (WSOP). In total, the 'Baltimore shark' has made a profit of $9,873, according to data from The Hendon Mob page. In addition, he has also been seen several times playing the popular card game at The Venetian and the Rio All-Suite Hotel & Casino in Las Vegas. Furthermore, Álex Rodríguez is considered one of the best baseball players of all time. Beyond baseball, Alex is one of the most famous athletes because of his passion for the game, especially poker. In fact, Rodriguez was one of the celebrities who participated in the famous High Stakes games organized by Molly Bloom, the princess of poker. This ex-skier used to organize the most exclusive and clandestine poker games in Hollywood.
Passion for Slots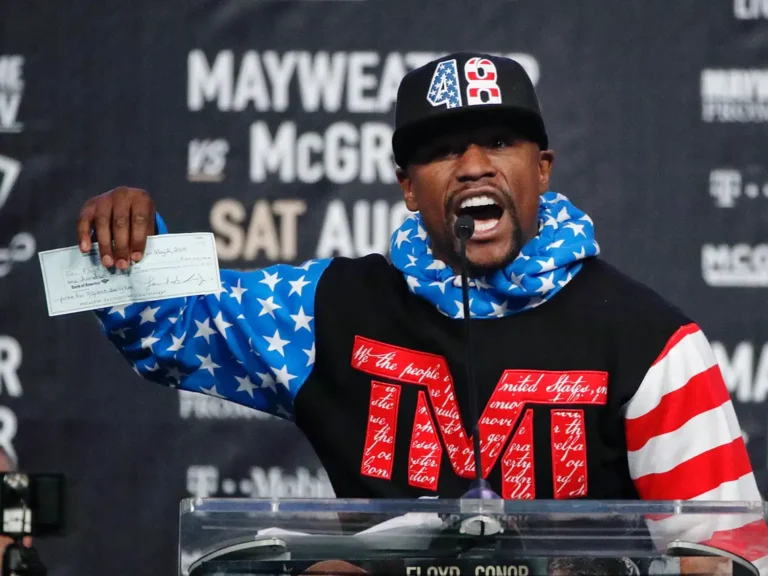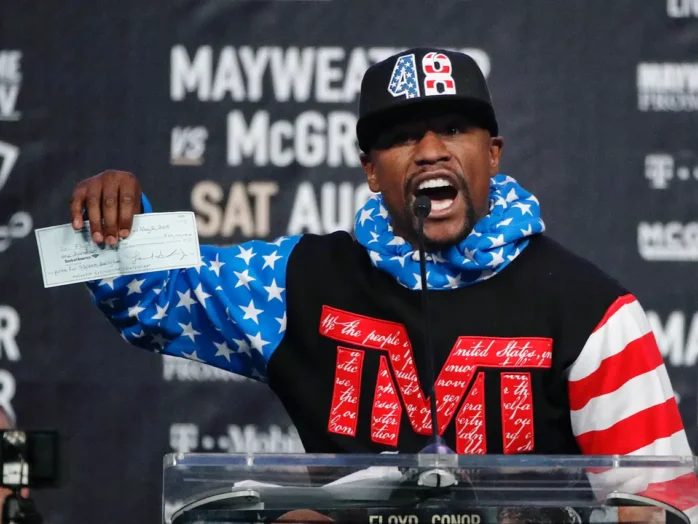 Floyd Mayweather has not earned his nickname 'Money' by simply being invincible in the ring. The former American professional boxer, considered one of the best pound-for-pound boxers of all time, has a tendency to brag about his money and how he spends it. The millionaire boxing star usually enjoys the casinos in Las Vegas, a city where he has lived in retirement since 2017. In fact, in September of that same year he won $100,500 in a slot machine at one of the gaming establishments in that city. In 2013, he won more than $11 million after betting on the Miami Heat to win over the Indiana Pacers by more than 7 points in Game 7 of the NBA playoffs. Moreover, Mayweather is also known for placing big bets.
On the other hand, John Daly (California, April 28, 1966) who is controversial, as well as eccentric and charismatic, winner of two majors in the 90s (PGA Championship, 1991 and The Open, 1995), is known for implanting a different style in golf, as well as for his extravagant pants. The documentary 'Hit it hard' from the ESPN series '30 for 30′ tells the story of the controversial American golfer, from his victories on the course to his problems off it. A documentary in which Daly talks about his exploits in various casinos in the United States, as well as his losses, between 50 and 60 million dollars, in blackjack, roulette and slot machines over the years. Nowadays, the creation of online gambling platforms offers the option of playing your favourite games from the comfort of your home, for instance, at https://www.vegasslotsonline.com/ .
The big advantage is that online casinos are also cheaper to deposit to, and you can play free slots if you are not willing to play with real money.
Football & Games of Chance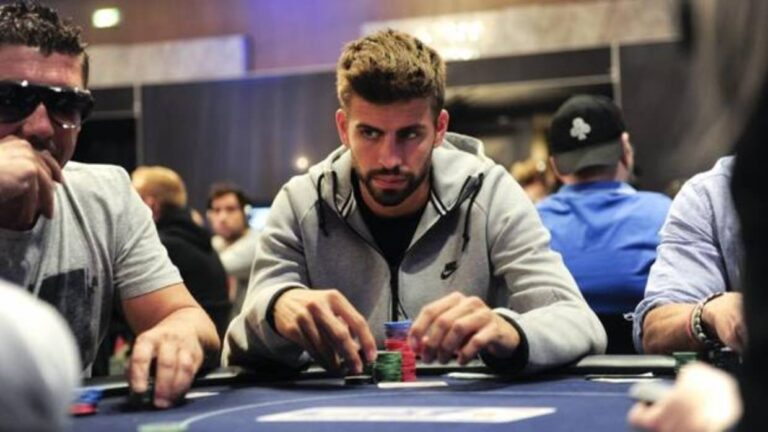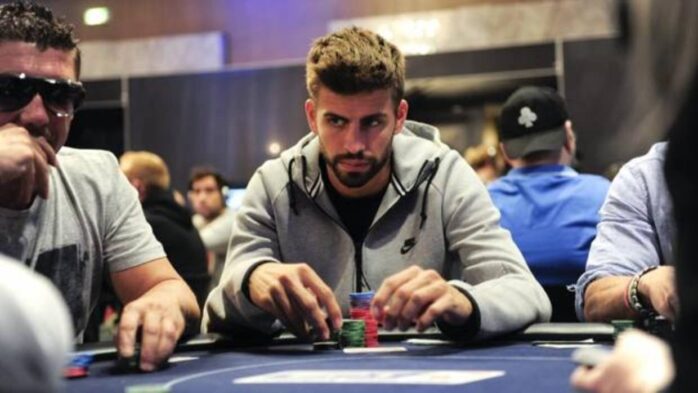 Gerard Piqué is a player with a lot of connection with the media world, not only because of his relationship with Shakira, but also because of his participation in other sporting events such as the Davis Cup or his business investments such as the one made by taking over the Andorra Football Club. This 32 year-old Catalan player is still one of the defenders with the most experience and quality in the world of football. But not only that, Piqué is one of the athletes who have been seen in various tournaments and poker games. In addition, it has been commented that he has also participated in online poker tournaments, a game that is included in Casino777, along with other classic card games such as baccarat or blackjack.
On the other hand, Andros Townsend is a 28-year-old English footballer who came to play for his country's national team and to be a real promise in the demanding Premier League. But what seems to be just another soccer career, with its moments of glory and downfall, was actually full of difficulties and drama. And he confessed them all in a letter he wrote for The Players Tribune, in which he tells, among other things, how the death of his brother changed his life and how gambling led him to lose about 50 thousand euros in one night, while lying on a bed. As he wrote "I remember exactly when was the first time I placed a bet. I was bored in a hotel room the night before a game and saw an ad on TV for a free betting app. I downloaded it and placed small bets to pass the time".
In conclusion, there are many athletes who enjoyed the games of chance at some point of their lives, and while some managed to have fun and earn some money in the process, others became addicted to the games and lost a lot of money.