Saving a shot isn't something small and it shouldn't be taken lightly. The fate of any game largely depends on the hands of the soccer goalies; therefore, every team tries to get the best soccer goalies in the world. However, the very team isn't fortunate enough to have the best net minders in their squad.
On this note, today we're going to tell you about the top 10 best goalkeepers in the world 2023-2021. Read on to know about the top goalies in soccer this year. All of these top keepers are the best of the lot and deserve to land a spot in this listing of ours.
Let's take a look at which pro goalkeepers have made it into our top 10 best soccer goalies of all-time list this season.
1. Jan Oblak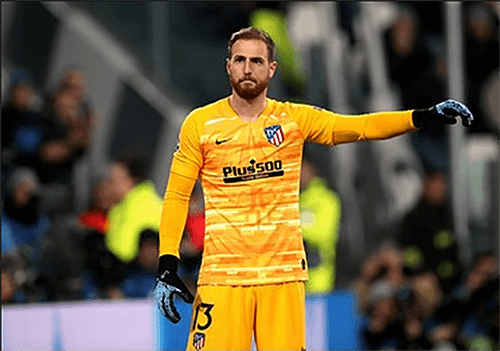 Undoubtedly the best soccer goalie in the world at the moment is none other than the amazing Slovenian Jan Oblak. Jan Oblak currently plays for the Spanish club Atletico Madrid. The club bought Oblak from Benfica a Portuguese club for a hefty £14 million.
Ever since his transfer, Oblak has impressed everyone with his spectacular performances. He has professional goalkeeper skills like his extraordinary shot-stopping abilities and positioning. Moreover, he has an excellent La Liga record i.e., in total 166 games he conceded only 100 goals and had 97 clean sheets and loves to wear gloves by Puma.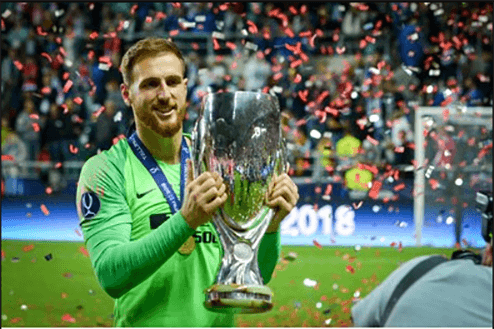 Oblak isn't just any ordinary goalkeeper; he's the biggest shot-stopper in the world. Additionally, he also has a 54.99% pass completion rate. Moreover, Oblak has won La Liga's Zamora trophy during the last four campaigns.
2. Alisson Becker
Another famous soccer goalie that is a jack of all the skills that are needed to be an awesome goalie is Alisson Becker. The Brazilian greatest goalkeeper of all times goalie is a part of Liverpool and has bagged the trophy for being the best goalie of 2019 after showing top goalie performance for the team. Nevertheless, Becker has also been one of the most expensive goalkeepers for a team to purchase. As Liverpool purchased it for a whopping sum of £67 million from Roma.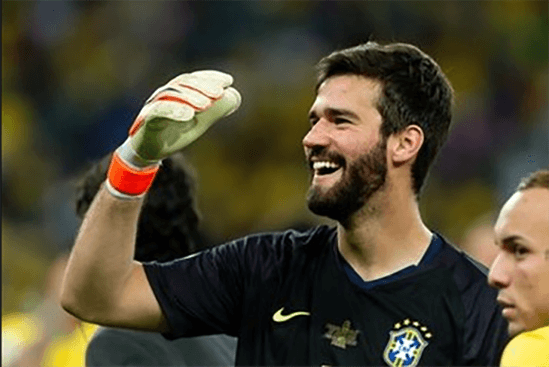 The reason behind Alisson's fame is his uncanny ability to keep his team alive during the biggest of games. Becker has been integral for all the prominent wins of Liverpool, let it be the club world cup final or the nerve-cracking encounter with Napoli. Liverpool was able to win these crucial matches only with the aid of the best soccer goalie; Alisson Becker.
3. Marc Andre Ter Stegen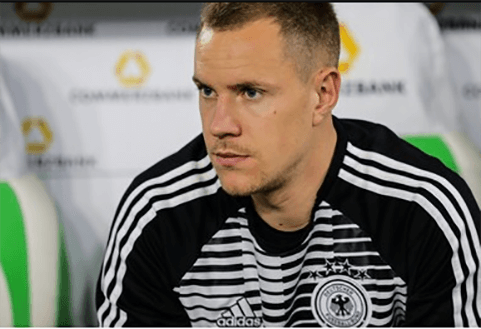 Wearing the jersey of Barcelona is an honor indeed but with great honor comes great responsibility. And no one can do it better than the German keeper soccer; Ter Stegen. Ter Stegen has the highest pass completion rate in the whole of La Liga i.e., an impressive 86.45% during this season. And honestly, without him saving them Barca would have ended been even much worse than they had. Te Stegen has been a consistent goalie at Barca ever since his purchase from Bundesliga's club in 2014 for €12 million. Even he's the strongest contender for Germany's no.1 position after Neuer.
4. Manuel Neuer
When it comes to the best soccer goalies of all time for goalkeeping skills none is at par with Manuel Neuer. The German keeper has a class of his own when it comes to goalkeeping and his performance has been out of class ever since Bayern Munich purchased Neuer from Schalke in 2011 after his stunning performance in Bundesliga. Even he has been a part of the 2014's world cup winning German squad.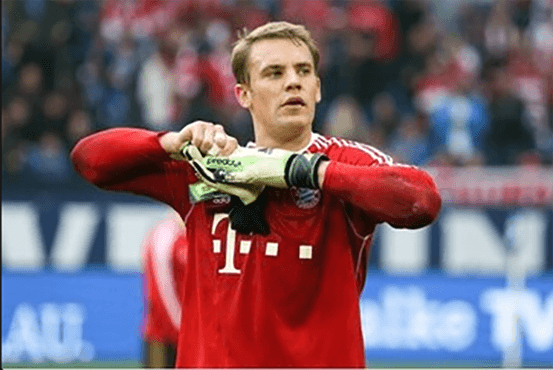 When it comes to the professional goalkeeper by positioning, Neuer knows his game and he has completely redefined the art of goalkeeping. He even leaves his spot bravely when it comes to counterattacks. With his top-notch reflexes and exceptional shot-saving skills, Neuer is undoubtedly one of the best professional soccer goalies of this age who is keenly concerned about his game and loves to wear goalie gloves by Adidas.
5. Ederson Moraes
The gem of Manchester City, Ederson isn't only a legendary goalkeeper. The Man City's no.1 Brazilian has everything that one needs in a footballer. Let it be rushing on attackers or pinging a 60 yards pass, Ederson has got you covered.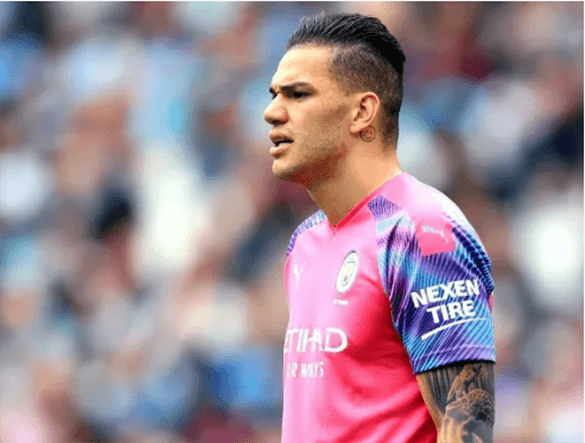 Ederson isn't merely a good goalkeeper he's an integral part of the City's defence who is bound to get on front foot regardless of the scenario. The 27-year-old Brazilian was handpicked personally by the legend Pep Guardiola as the City's no.1.
With 20 clean sheets in his bag, he has even earned the best save in soccer and a PFA Young Player of the Year nomination. He's such a goalie that can turn a goal-stopping kick into a goal opportunity. He was able to bag himself a Premier League assist last season, what else one needs in a goalkeeper? Nothing, right!
6. David De Gea
Although the Spaniard has more to mistakes now there's no denying that is still among the world's best goalkeepers present on this planet. With a hefty 72.32% save rate, De Gea still has what it takes to keep United among the top clubs. Through his outstanding reflexes and scream saves, De Gea has been saving Manchester United ever since his purchase in 2011. The 28-year-old still has got the magic that made him one of the best soccer goalie names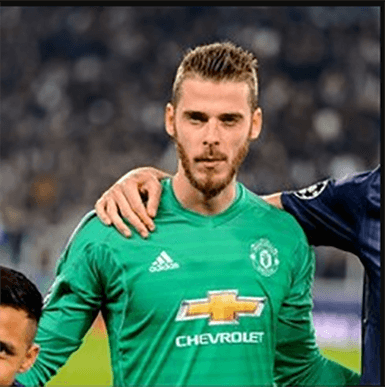 of 2017-2018, he can save those shots that no other keeper can even imagine. Nevertheless, if De Gea hadn't lost his touch he would have been the top goalkeeper of seasons to come as well. Ever since the start of his career, De Gea has been stopping the unstoppable shots as well no matter how gilt-edged the shot was you could see De Gea's limb behind it ready to block.
7. Thibaut Courtois
Being Chelsea's former no.1, Courtois knows his game. Although he had a shaky start Courtois has proven to be worth the acquisition for Real Madrid. Boosting the best save percentage in the La Liga this season and having an impressive shot-stopping rate of 71.2%, the 29-year-old Belgian is getting better after every single game.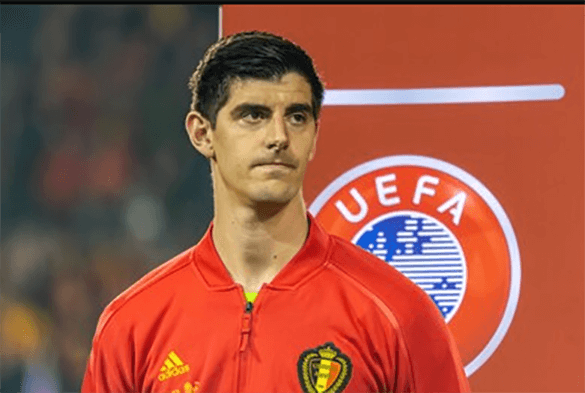 Courtois is proving to be an excellent and long-lasting replacement for Iker Casillas. So, Real Madrid's defense in La Liga has been the best this season conceding only 21 goals. Courtois was personally picked by the star footballer Zinedine Zidane as a keeper for the club and he has been a part of Belgium's national team.
8. Keylor Navas
Another rising star among the goalies of the world, the 33-year-old Costa Rican Keylor Navas has been a magnificent keeper throughout his career. Although he has been a part of Real Madrid he never seemed fit there. Despite his outclass performances, the fans never treated him as part of the team, and as a result, he was transferred to PSG for just £13 million.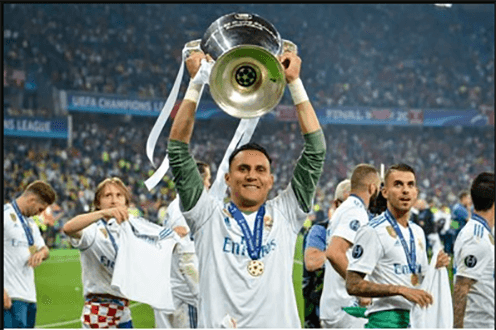 Well, with Navas onboard PSG got their missing element, 11 Ligue with 1 clean sheet, it's the second-highest in the division. But still, if you aren't enough then Navas's 5 best save in soccer during the Champions League, this year will convince you.
9. Samir Handanovic
The Slovenian goalkeeper for Inter Milan is another top keeper that you can find. He's among the best goalkeepers of this age. Moreover, he's also being named as the Serie A Goalkeeper of the year. Samir is getting better and better with every passing season. Being the captain of this team, Samir is one of those old-school goalies who are focused on defending.
His 74.7% save rate is a clear depiction of that. Furthermore, he's a calm and superb communicator which clearly shows that the 35-year-old is a true veteran. Ever since the time of his joining Inter Milan from Udinese almost eight years ago, Samir has been establishing himself as one of Europe's top goalkeepers.
10. Kepa Arrizabalaga
Chelsea's Kepa Arrizabalaga is the most expensive goalkeeper ever transferred to date. He particularly rose to fame when Chelsea purchased him from Athletic Bilbao for a massive amount of £71.6 million. After this huge purchase, Kepa was also made a part of Spain's national football squad in 2018. During his 72 appearances, he has an impressive 22 clean sheets which aren't too bad for the 26 years old. Kepa is currently bound to Chelsea through a seven-year contract that was valid till 2025.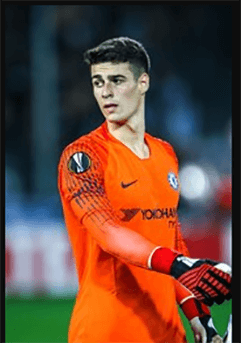 The 26 years old is not only quick and agile but also possesses fantastic reflexes and has an overall all-rounder grip on the game as well. Kepa because of his outstanding performance in the Athletic Bilbao caught the eyes of Chelsea ever since his transfer in 2018, he has been keeping the blues happy with his clean sheets.
These are 10 of the best goalies you can find on this planet for the season 2023-2023 as per the stats.
Best Saves In Soccer-2021