In order to correctly answer this question, it is advisable to figure out what a mountain bike is, what it serves and what requirements are imposed on it. Despite the very specific name, mountain bikes are intended not only for climbing.
In real life, the standard mountain bike is a heavy duty, heavy duty bike with a reinforced frame. Such models traditionally differ from a regular city bike with a low frame, aggressive tires and a wider gear range.
What are mountain bikes?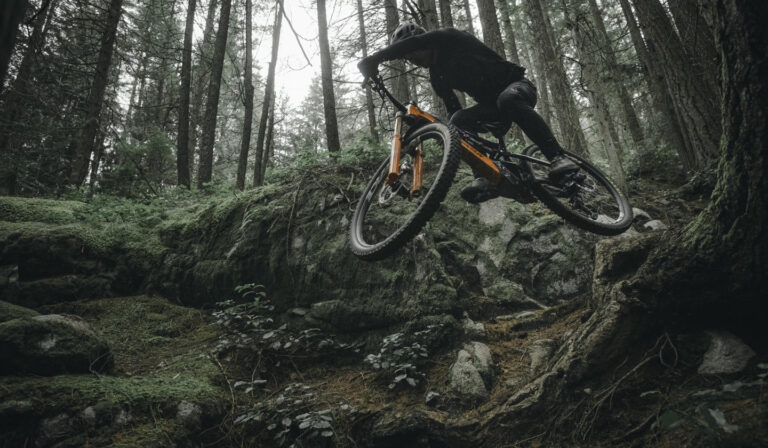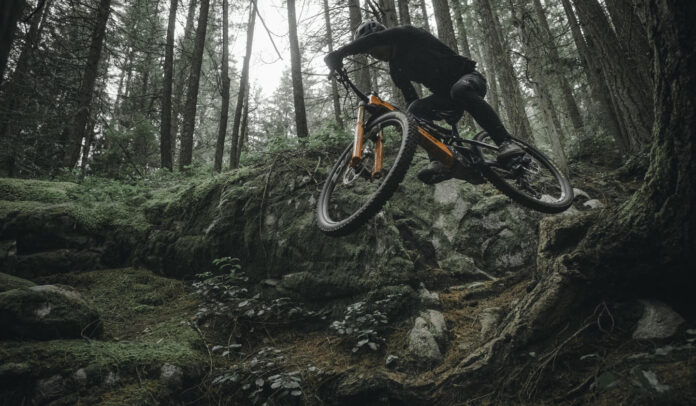 Mountain bikes are divided into three subspecies, which differ in their purpose and, as a result, in design features. It:
hardtails;
double suspension;
rigids.
Hardtails with only a front shock and a lightweight aluminum or carbon fiber rigid frame are most suitable for overcoming obstacles (bumping), dirt jumping, as well as country or bike cross, street and slalom competitions.
Thanks to the presence of two shock absorbers (on both wheels), double suspensions are especially comfortable, fast and well controlled even on the most impassable trails. It is ideal for high-speed off-road driving, freeriding and downhill riding.
In terms of rigidity, these models lack both shock absorbers, which gives them a weight gain (thanks to a lighter fork), but significantly reduces speed on difficult trails and makes the ride less comfortable.
Choosing wheels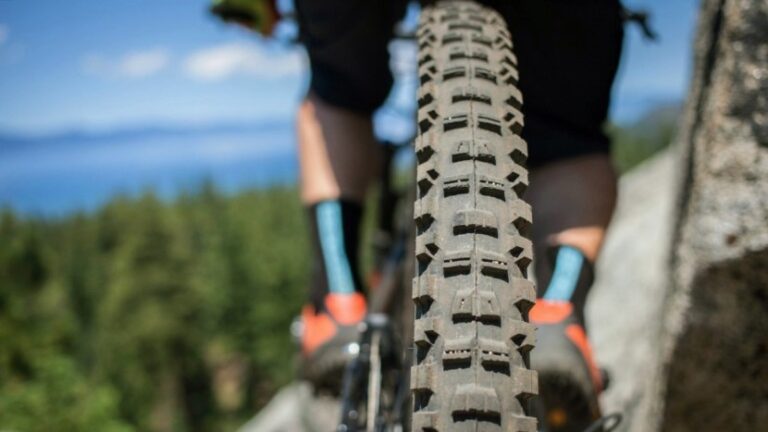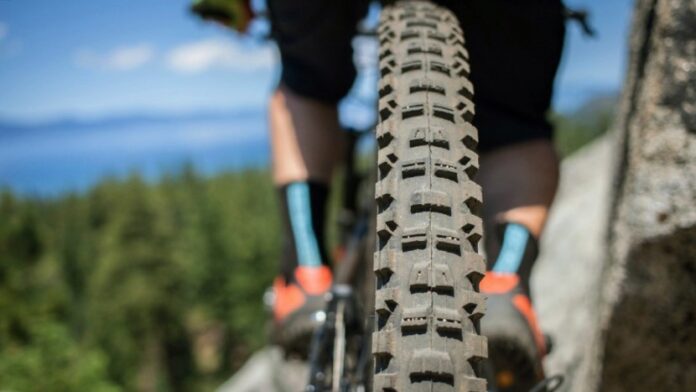 Today, the most common are mountain models with wheels of 24, 26 and 29 inches. Until recently, MTBs with 26 "wheels were considered the standard, but now the 29" models are a tough competition for them. Being heavier and slower on initial acceleration, they provide:
more impulse from one turn of the pedals;
enhancing adhesion;
increasing the "angle of attack" when overcoming obstacles.
Brakes: disc or rim?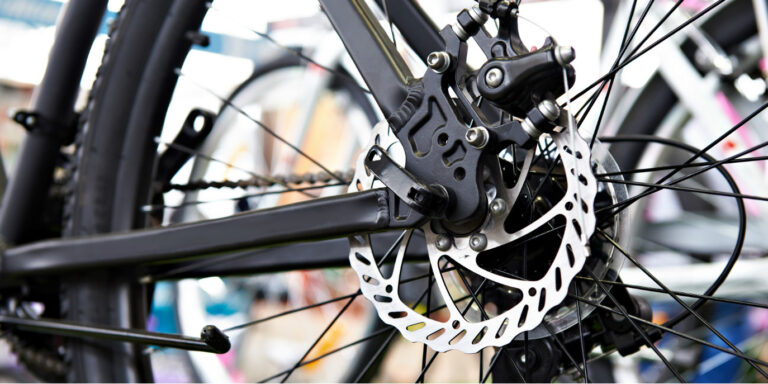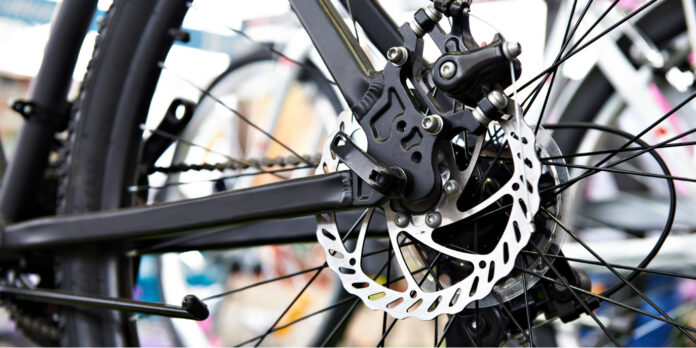 Perhaps all bicycles, except for some mountain bicycles, have already acquired newer disc brakes (mechanical, manually adjustable as they wear, or hydraulic). They are located on a special disc attached to the wheel and are attractive because:
provide effective braking even on wet and slippery surfaces;
do not need to replace the wheel (only the worn out rotor changes);
require less braking effort.
Nevertheless, in such models, it is rather difficult to check the degree of wear of the brake pad, and, in addition, the hydraulics are quite expensive to maintain.
In turn, the braking system associated with the wheel rim (V-brake) is, although less effective, but more economical. Here it is quite easy to monitor the wear of the brake pad and replace it. However, these brakes will wear out the rim over time and may require a wheel replacement.
Frame selection criteria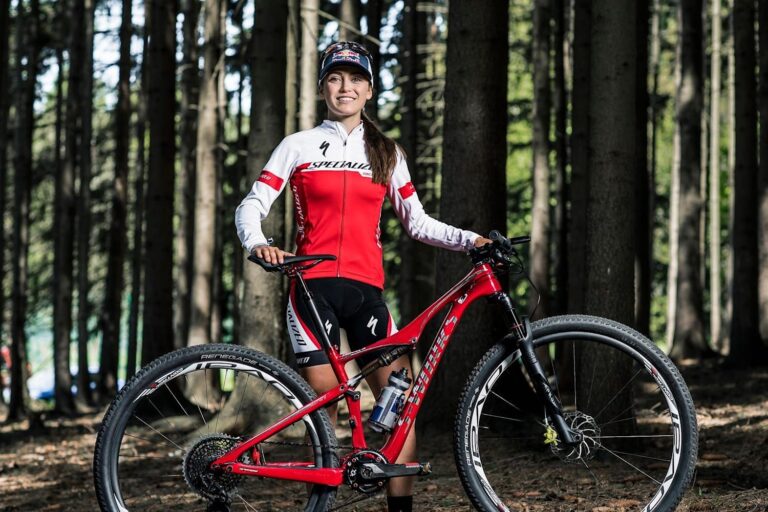 How to choose a mountain bike with the right frame? Very simple! To determine the size of the frame, it is sufficient to use the following guidelines:
while sitting on a bike, you should feel relaxed and comfortable (the body should not be too taut or overly compressed);
when you are sitting, your leg, standing on the pedal, should be slightly bent at the knee;
the handlebars can be up to two centimeters below the saddle.
The strong slope of the top tube will suit taller cyclists with shorter legs, which is why most male models look like this. For a woman, a shortened and lowered frame will be more convenient, providing a higher position on the saddle. Read more about the best women's road bikes and choose the suitable model of bike and that trips bring only joy and pleasure
Features of road bikes?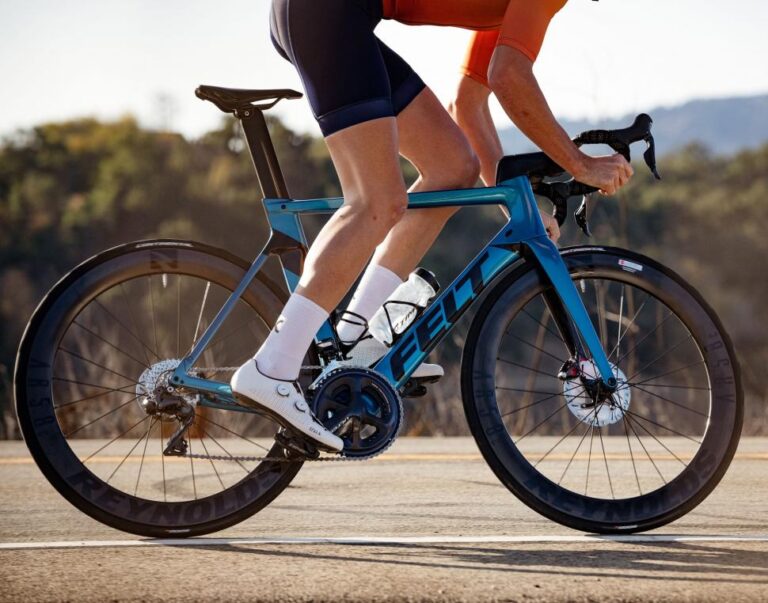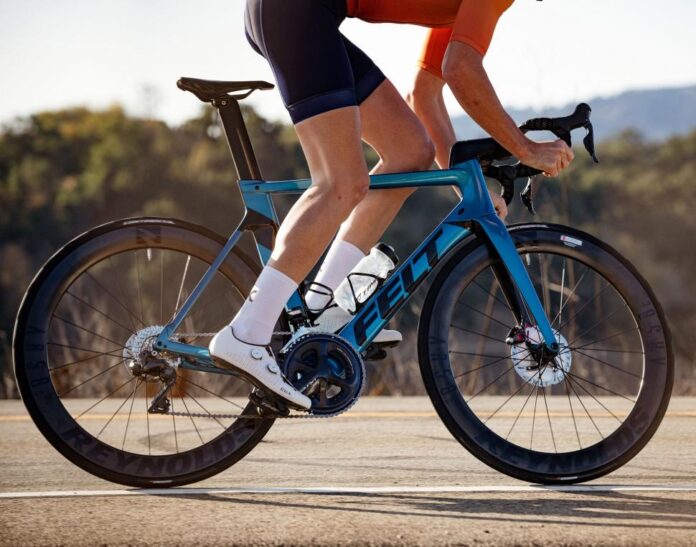 Road bike, also known as a city bike, is ideal for moving on flat terrain and is specially designed for comfortable rides on asphalt and other terrain that occurs in the city.
All subspecies of city bikes have their own characteristics, but they are united by several important factors: comfort, practicality, stylish design. A cruiser is considered an ideal option for city driving. This is a type of city bike with some design features. Particularly prominent is the frame geometry, which ensures a comfortable ride. It is not recommended to go with them to hilly, mountainous terrain (unless, of course, we are talking about electric transport) – in such conditions, city bikes are easiest to break. This is one of the most important differences between a city bike and a mountain bike. The second, on the contrary, is designed exclusively for bumps, slopes and holes.
On the other hand, city bikes are really good for riding on flat terrain: due to their design, they almost do not let your legs get tired, even on long-term rides (and even more so, e-bikes). The ideal "golden mean" here are hybrids, which are distinguished by their versatility and are suitable for both the city and the mountains.
The road bike, also focused exclusively on flat terrain, differs from the urban bike in its clear focus: it is designed for high-speed riding and is usually used for racing and training.
City bicycles are designed for "long life" and are usually capable of carrying small loads in addition to the passenger.
Universal tips for choosing
Having made the decision to buy a bike, you need to clearly understand what kind of ride the transport is being purchased for. This determines the size of the wheels, the tread height, the quality of the brakes, suspension, etc. Another important point is the driving style. If high speed is a priority, it is worth choosing from options that are equipped with a multi-speed gearbox. In addition, you should definitely consider your height, weight and age.
Focusing on the above parameters, and focusing on your personal budget, you can choose an excellent model that will give you a sea of ​​unforgettable impressions while walking both on city roads and during extreme off-road rides.
A city bike can be an excellent means of transportation, a reliable "friend" that will help you to overcome any distances with pleasure. It is enough to carefully consider buying a bike, study the features and choose a bike for yourself. Then any trip will certainly be comfortable and pleasant, and the city bike will last a long time without any breakdowns.