Mountain biking is one of the exciting hobbies we can take. If you've come across this article, chances are you are quite interested in the humble beginnings of the sport. We like to introduce you to the origins of the human activity that is now known as mountain biking.
When did Mountain Biking Start?
You probably think that mountain biking began soon after the very first bicycle was invented. However, there are a lot of historical accounts related to the mountain biking sport we all now enjoy. All of the records of mountain biking are filled with either accurate information or some misinformation. But we truly want to get to the roots of this fantastic hobby.
Mountain biking is one of the best activities to do during your downtime. If you want to get a futuristic mountain bike, just visit the MountainBikesLab website and check out the latest bicycle models. It is your best resource when it comes to all things related to mountain biking, the newest bicycle models, and even important equipment you will need while cycling.
Back to our main topic, mountain biking existed ever since the first bicycle was invented. During the 19th century, there were only a handful of roads that were paved. As you can imagine, the very first roads were used by horses, carts, and chariots. The very first cyclists enjoyed riding their bikes through dirt tracks, muddy roads, and soon paved highways.
US Army's 25th Infantry Bicycle Corps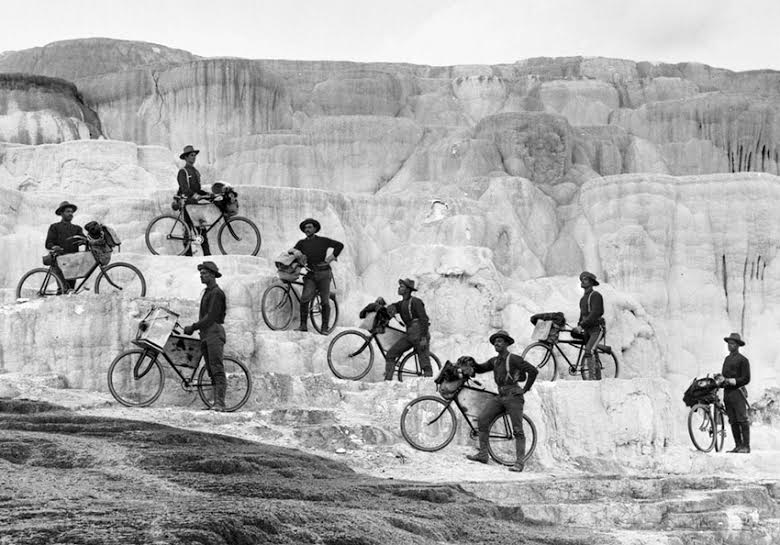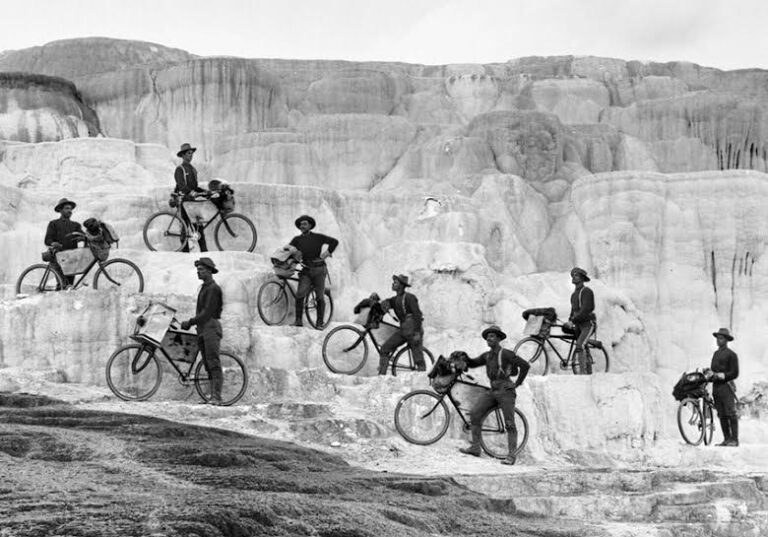 Fortunately, some early bicycle riders saw the potential of the bicycle. For example, the 25th Infantry Bicycle Corps is a US Army unit that preferred to use bikes for traversing difficult pathways. The one thing that stood out with the unit is that they equipped their bikes with extra equipment for traveling across rugged terrain. The event is still an extraordinary feat up to this day.
Velo Cross Club Parisien (VCCP)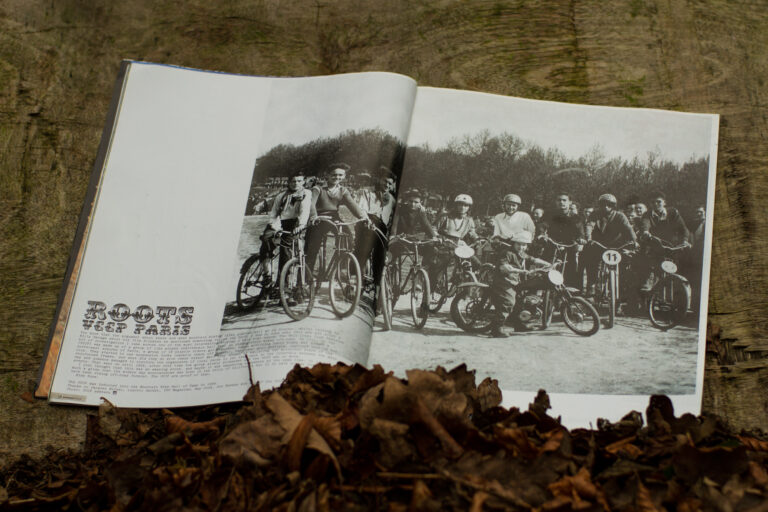 As another example, we have the Velo Cross Club Parisien (VCCP). The group consists of twenty young European cyclists from the outskirts of Paris. They are also the first group of cyclists that travelled long distances with the use of bicycles. The pathways they took during 1951 and 1956 hold similarities to modern-day mountain biking. Utilizing the French 650-B bicycles, the riders modified these vehicles to a new degree of technological sophistication.
John Finley Scott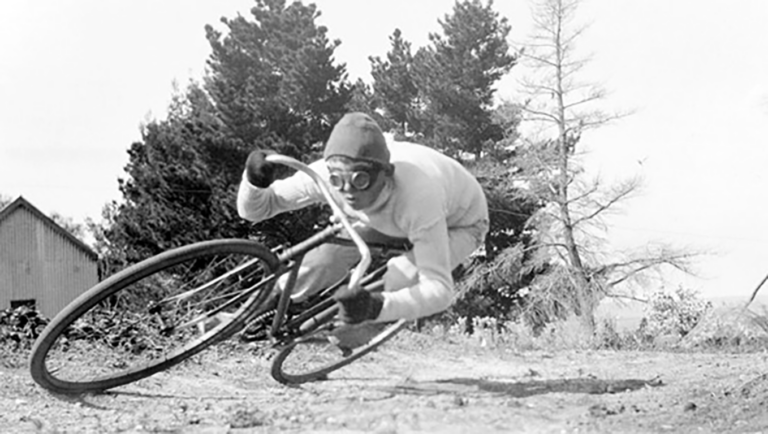 As rich as human history, mountain biking has its fair share of soloists, pioneers, and cyclists who prefer to travel on their own. There are even a few individuals remembered for modifying their bicycles for off-road use. One good example is John Finley Scott. In 1953, a US citizen that goes by the name John Finley Scott assembled what is now known as the "Woodsie Bike". For his bicycle, Scott used a Schwinn World diamond frame, flat handlebars, balloon tires, and derailleur gears.
The Larkspur Canyon Gang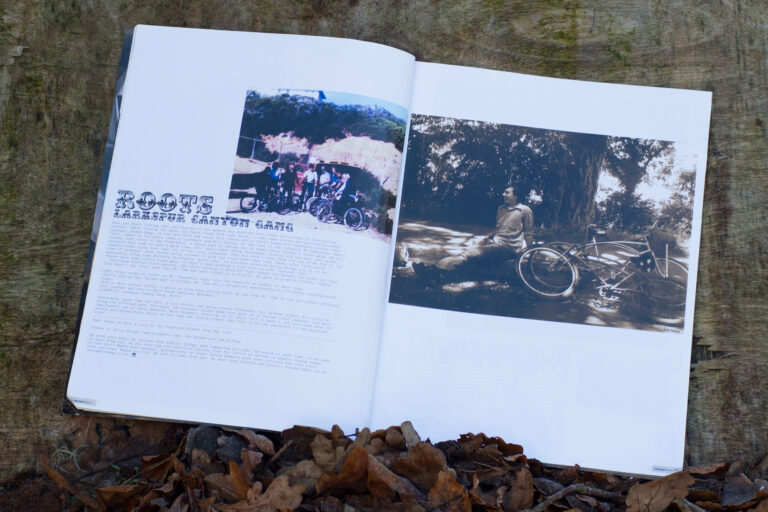 During the late 1960s and 1970s, at the height of the Vietnam War, some US citizens preferred to go bicycle riding. A group of teenagers from Marin equipped with 1940 vintage single-speed balloon tire bikes rode through Mt. Talampas crossing Baltimore Canyon in Larkspur, California.
Their offroad enthusiasm, positive attitude, and extraordinary exploits resulted in the group becoming local bicycle-riding legends. This could be the first account where mountain biking became popular as the activity grew from their social circle.
The 1973 Ballooners
Originating from the same area of the Marin bicycle group, the 1973 Ballooners followed the steps of the pioneering team. The 1973 Ballooners collected, restored, and modified vintage old balloon-tire bikes made by Colson, Schwinn, Shelby, and other manufacturers. All the bikes that came from the group sport a unique paint job and heavily modified brakes for off-road purposes.
Cupertino Riders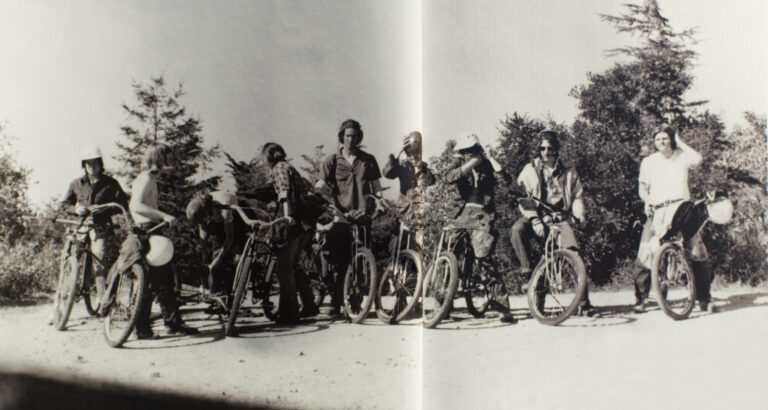 75 miles from the Marin Area, another bicycle club was born. The Cupertino Riders, also popular as the Morrow Dirt Club, started modifying their bikes. Some interesting modifications done by the group was the addition of thumb shift derailleurs and motorcycle-lever drum brakes that helped them travel up and down the South Bay hills.
1990s- 2000s
The decade before and after the new millennium, mountain biking transitioned from becoming a local sport towards a worldwide activity. Mountain bikes, previously famous with localized group riders, became widely available in stores and shops. It is like someone just switched on the button for popularizing the sport. Some stores even sold affordable mountain bikes complete with suspensions and disc brake attachments.
What Equipment will you need for Mountain Biking?
Our article won't be complete without the basic accessories you might need in case you decide to pick up the hobby. We recommend you try out mountain biking. Not only will you lose fat, but you will also discover paths and sceneries along your way! You can also opt to ride solo or travel with a friend, relative, or social group.
Head Gear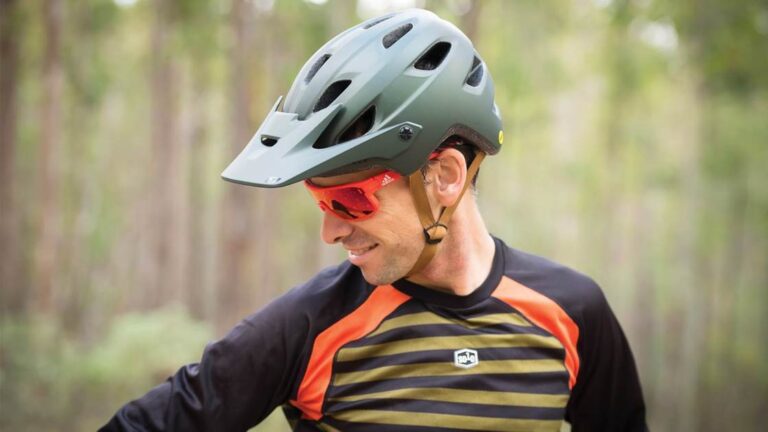 You might have already seen some bikers wear a different type of helmet. The headgear you will need is different in design than the helmet utilized by motorcyclists. Typical biking helmet comes in three types which are cross-country, skateboarder, and full face. These types of biking helmets are lightweight, aerodynamic, and are well-ventilated.
Goggles
Goggles, shades, or cyclist glasses are a great addition to your kit. Imagine riding through dirt roads and pathways with too many particles. Not only will dust particles irritate your eyes, but they may also cloud your vision. Using goggles is also helpful to prevent sunlight, raindrops, and other unforeseen obstacles from getting into your eyes.
Joint Pads and Light Armor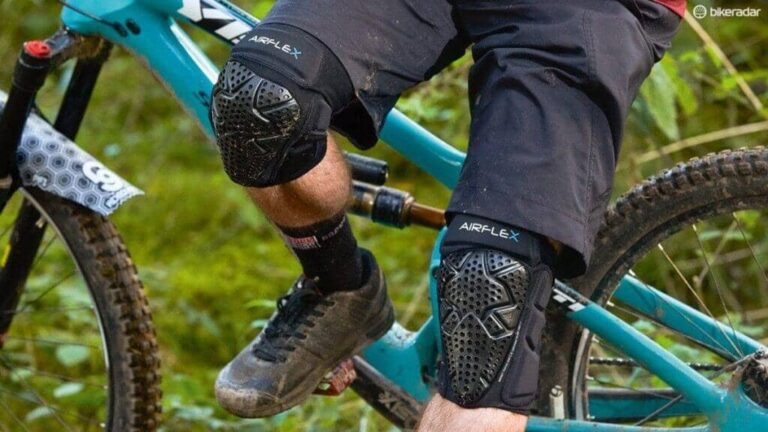 Popular with motorcyclists, kneepads and lightweight armor for cyclists cover most of your body mass and joints. Conventional joint pads are made with lightweight material that prevents scratches and wounds from occurring to your arms, elbows, knees, and legs. Light armor helps in protecting your body from concussions in case you land hard or crash with hard objects.
Conclusion
Mountain biking is an interesting hobby to take. Aside from starting to shed fat, you will enjoy the vast spaces of land you will cover. There is nothing comparable to an offroad bike tale you can share with your friends and family members.