Soccer games can get very intense. If you are fighting to get your team to the top, it can certainly feel like a lot of pressure, and some players struggle to get their nerves under control. If you are going to keep a cool head on the pitch, you must learn to keep these nervous feelings at bay. This helpful guide will show you how and share some top tips to help you tackle those pre-game nerves head-on.
1. Create A Relaxation Routine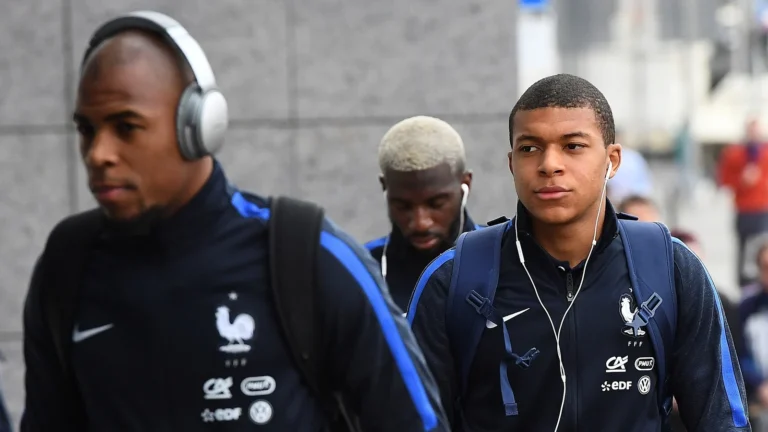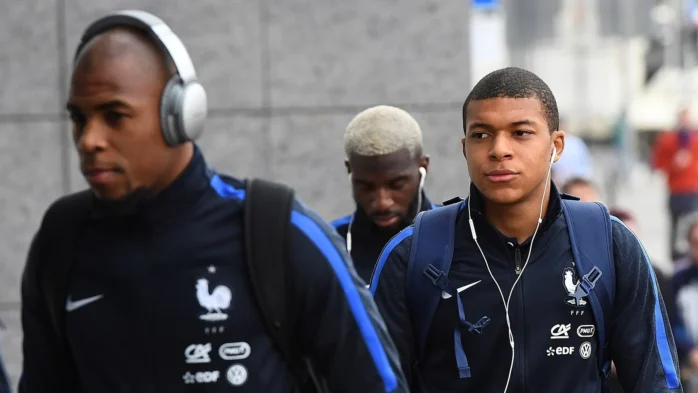 One of the best things you can do before a soccer game is create a relaxing routine. If you know that you are particularly nervous, try finding some activities that help you feel at ease. This can be anything from reading a book – to going on a walk. Once you establish a routine, it will give you something to focus your attention on. You will find that you have less time to sit around and worry about the upcoming game. A typical routine may look like eating a meal, packing your kit, and warming up. To help you get started, take a look at some pre-performance routine tips online. You will soon find that your routine is a great distraction and helps eliminate negative thoughts.
2. Listen To Music
Listening to music can be useful in getting you excited for your upcoming game. Rather than your mind being overcrowding with negative thoughts, music can uplift your mood and make you feel a lot better about the game ahead. Take time to put your headphones in. It will help you block out any outside noise and distractions which may be contributing to your discomfort. The great thing about music is you can create playlists based on your mood. Ideally, if you want to calm your nerves, you will create a playlist filled with relaxing songs. Or, if you need to pump yourself full of adrenaline, choose songs that are a lot more energetic.
3. Stretch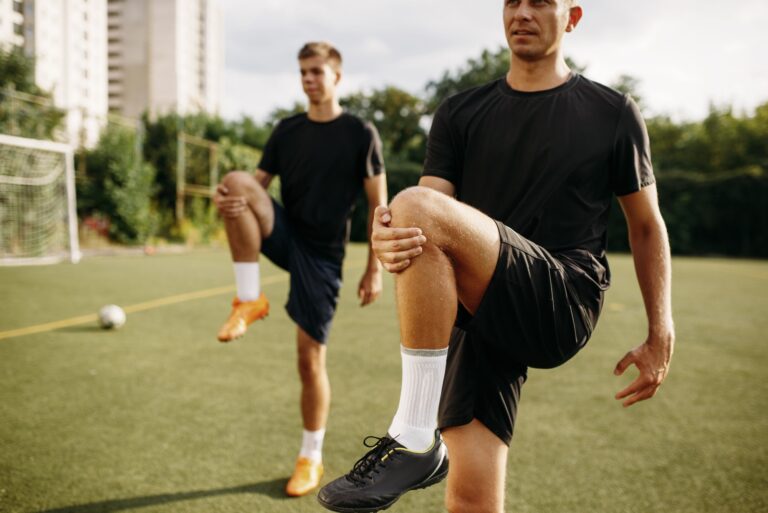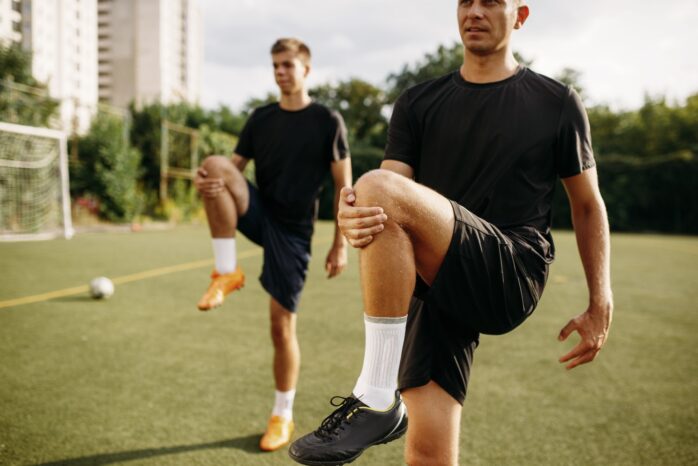 Not only is a pre-game stretch vital before a game, but it can also prove successful at calming your nerves. Stretching allows you to relax your muscles, keeping them strong and healthy. It is also an opportunity to zone out from the outside world, getting you in the right mindset to play soccer. There are plenty of stretching routines that you can seek inspiration from online. Why not create a routine and play your relaxing playlist in the background like we previously discussed? Once you have stretched, you will be ready to battle it out on the pitch and aim for the win. Those nervous thoughts will soon be a thing of the past.
4. Find A Distraction
If you are struggling to get your nerves under control, it may help to find a distraction. Zoning out from the outside world can help you get in the zone by focusing your concentration on one thing. Online games are excellent for this, as they require a lot of attention and can take your mind off any negative thoughts that you may have before the game. There are plenty of online casinos that you can access from your mobile phone. OnlineCasinos are an organization that has compiled a list of the top-rated sites, so you don't have to go to the trouble of finding them. Play a few different games to find something you enjoy, and when you feel like your nerves are getting the better of you, switch off from the outside world and have some fun.
5. Watch Motivational Videos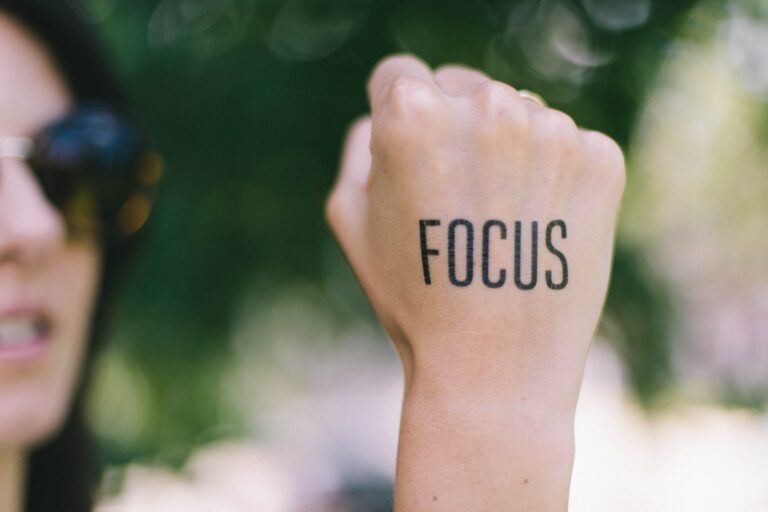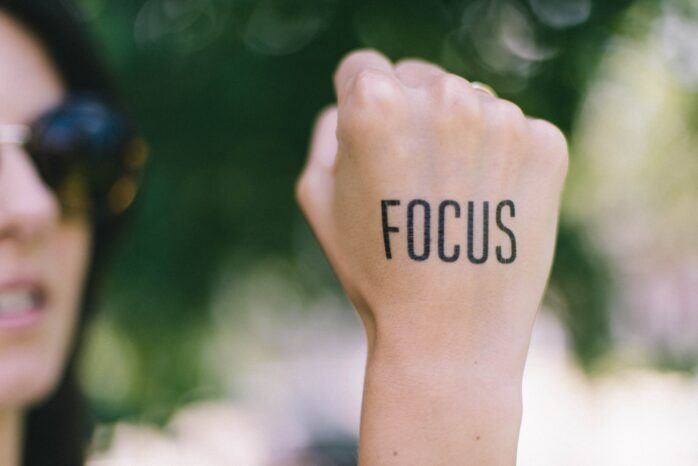 When we feel nervous, it can often put us down. We may start to doubt our soccer abilities and feel disheartened. During times like this, watching motivational videos and reading motivational quotes can be helpful. You can find plenty of these types of videos by searching video streaming sites like YouTube. A motivational video can give you all the valuable advice you need to put your negative thoughts at bay. It can give you the push you need to have faith in your sporting ability, which will also positively reflect your team. You can use these videos to not only motivate yourself – but those around you. It allows you to take on more responsibility, helping guide your team to success.
6. Practice Deep Breathing Techniques
When you are nervous, your chest may become tight, which can feel very unsettling. Breathing exercises can be helpful aids in these situations. They enable air to flow through your lungs, minimizing feelings of stress and anxiety. Take a look at some example breathing exercises online and give them a go. Sometimes, you need an activity like this to recenter your mind and help you feel at ease. Although you may think that it is a simple task, it is one that can be very effective. To make your breathing exercises a success, you must find a quiet place where you can feel relaxed. If there are too many distractions around you, you may struggle to focus.
7. Focus On One Game At A Time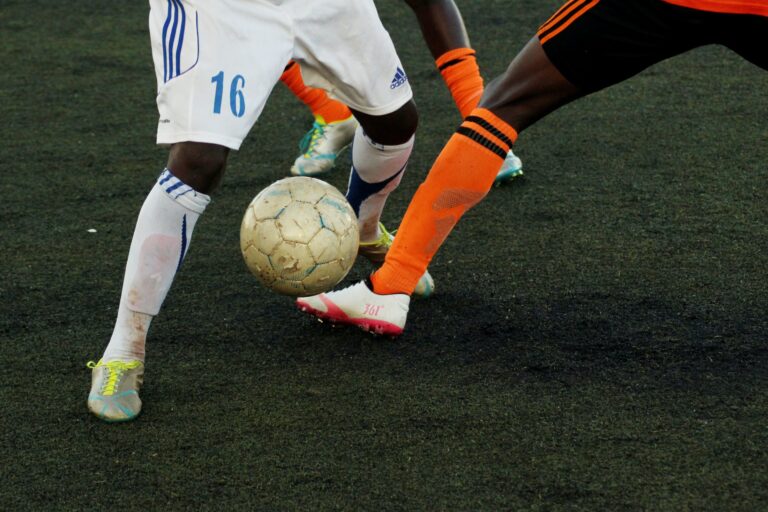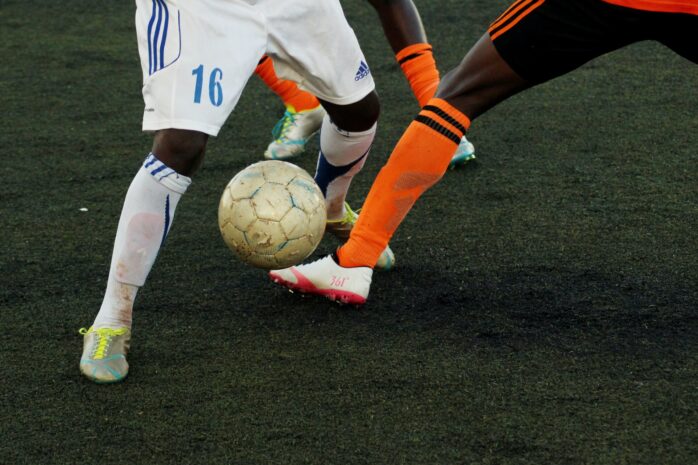 Did you have a bad experience in a previous game? It's time to let it go. Focusing on one game at a time is the key to success in soccer. If you reflect on past experiences, this can negatively impact your confidence, and it will make you feel a lot more nervous for future games. The best thing you can do is focus on the present. If you struggle to let go of the past, engage in mindful exercises to help you shift your attention onto something else. This is where those breathing exercises will come in handy. The important thing to remember is that we all make mistakes in soccer; it's how we recover from them that will make us better.
Summary
Whether you need to play some online games – or create a relaxing playlist, there are certainly plenty of things that all soccer players can try to calm their pre-game nerves. Refer to the top tips above and remember that you are not alone. Communicate with your teammates and work together to overcome your fears.