Though it may have faded a tad in contemporary popularity, baseball remains America's pastime. On top of that, baseball is also one of the more popular international sports, enjoying significant popularity in both East Asia as well as Central and South America. Often times, the love of the game is engendered in a player when they are young.
Young people love baseball. So, if young children show interest in playing the sport, then parents should show their full support. Who knows? They might be the next Jackie Robinson, Derek Jeter, Mike Trout, or Alex Rodriguez. So, why not choose the best baseball gloves as a present for youth players?
According to Dugout Mugs, uncertainties come with end-of-season gifts either for a player or a coach level. As much as possible, you want to give a baseball player, whether young or adult, a unique and cool present. So, if you're looking for baseball gloves as a gift for young baseball players, you'll find the recommendations below very helpful.
In a Hurry? The test winner after 5 hrs of research
While youth baseball may not have the same level of investment as professional or even collegiate leagues, it is still a highly competitive field and market. In order to accommodate youth players, manufacturers mix and match qualities and features looking for the perfect composition.
Top Baseball Gloves for Youth Players in 2023
That means that youth baseball equipment is often less standard than the same gear for older players. That is why we have put together a list of the 5 Top baseball gloves for youth players, identifying what makes each unique. Then we provide a helpful buyer's guide, so you can find the right baseball glove for your youth.
1.

Rawlings

 – Top Baseball Gloves for Youth (Editor's Choice)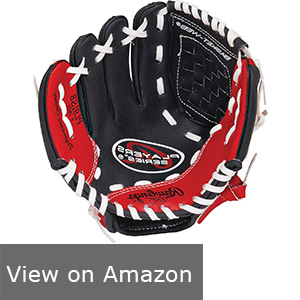 About company
Company Rawlings is probably one of the premiere manufacturers of baseball equipment. Rawlings actually got its start in the late 19th century manufacturing baseball equipment. It quickly branched out into basketball and football while recently including some of the less popular American sports into its lineup as well.
Still, Rawlings makes a point of pride to specialize and continue innovating the equipment it makes for baseball.
In regards to the Players Youth Glove Series lineup, Rawlings aims to find the right balance between quality, ease of use, and affordability. In this regard, the Players Youth Glove Series can be seen as a rousing success even if it does not provide the absolute best in terms of performance.
Strength
This glove does feature a number of qualities that make it especially predisposed to youth baseball. For one, this pocket is exceedingly deep. This allows the young player to capture it properly, developing the most fundamental defensive skill in the game.
To make this process easier, the Rawlings glove comes pre-broken in, so the youth player can immediately pick up the glove and begin to play.
It should be noted that this glove is designed to be used by the youngest of players. Rawlings have other gloves in the Players Youth Glove Series lineup for older youth players, but this glove is explicitly for use in tee ball.
This is the most prominently determined by providing only a single size of 9". Oddly, this glove is actually a bit heavy for its size, which younger players may not like as much.
Pros:
Exceptionally inexpensive youth baseball glove
Provides a deep pocket for securing the ball
Comes pre-broke in for easier closing
Can be used for multiple infield positions
Provides a soft padding
Cons:
Only comes in a single 9" size
Vinyl is a low grade material
A bit heavy for its size
Not for hard impact play
2.

Nokona

 – Game-Ready Feel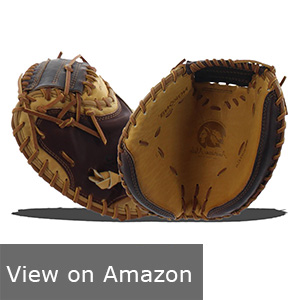 Back in history
Nokona  is not as old as some of the more storied brands on our list, but it has a long history stretching back to the Great Depression. This brand sets itself apart from many others by placing a priority on quality above all else. This means that their products can often run prohibitively expensive, but if you are looking for the best performing baseball gloves for highest levels of competition this is your brand.
The Alpha Select S-2 can be seen as Nokona's mid-tier youth lineup, but do not let that designation fool you. Even a mid-tier Nokona is often significantly better performing than a top tier youth glove from another manufacturer. A lot of this has to do with the pride that the company places in its materials and construction.
Benefits
This glove is made from buffalo leather and top grain cowhide. This is by far the highest grade of leather used for a youth glove out of any other product we reviewed. This means that the glove will be incredibly durable while remaining light enough for developing youth players. It also means that the glove may be prohibitively expensive.
Design
Designed for use at the highest levels of competitive youth play, the Alpha Select S-2 is handmade and can even be customized. In order to prevent the traditional stiffness of buffalo leather from slowing down play, this glove also comes pre-broken in and oiled. It should be noted, this glove is designed for adolescent players, not young children.
Pros:
Made from durable buffalo leather
Double hinge web is easier to close
Open back provides needed flexibility
Comes pre-broken in for use
Fairly light for a catcher's mitt
Cons:
The most expensive glove we saw
Not sized for young children
Pocket could be deeper
3.

Mizuno

 – Power Close Technology (People's Choice)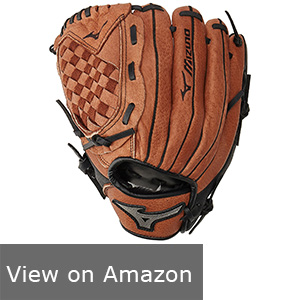 About brand
Mizuno is another brand that started with a specialization in baseball. Unlike some of the other brands we saw, Mizuno had not actually made their products in the beginning, but quickly began to innovate on their own when sports became a legitimate market.
By 1913, Mizuno had transformed itself from a retail outlet into a company focused on making top of the line baseball equipment. Today, the brand has expanded well beyond its initial focus to make equipment for virtually every major sport around the world.
Varieties of gloves
Mizuno's Prospect lineup for baseball gloves is the most expansive we saw, offering a number of different gloves in numerous sizes and positions. Essentially, whatever your age, skill level, or position, the Prospect lineup has a glove suited for you. On top of that, Mizuno also ensures that there are a few features designed explicitly to make youth players more comfortable.
Design
The Mizuno Prospect uses a patented Power Close technology to make catching the ball easier. The Power Close feature reduces the amount of force needed to capture the ball in the webbing and limiting fatigue, reducing the hand strength required to do so.
This glove also has a patented Power Lock design, which makes tightening and loosing various parts of the glove easier without reducing its durability.
Pros:
Full grain leather is the highest grade
Comes in a variety of positions
Comes in a variety of sizes
Power Close secures the ball
Power Lock ensures a tight fit
Cons:
Takes significant break in time
One of the more expensive gloves reviewed
4.

Wilson

– Perfect for Beginners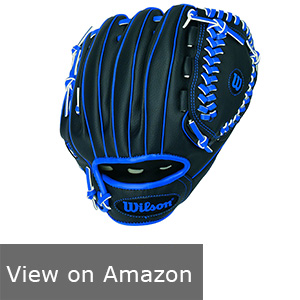 Wilson as a brand
Though it is a well-respected maker of baseball equipment, Wilson is actually one of the few companies we saw that did not get its start as a maker or seller of baseball equipment. Instead, Wilson's first sport was tennis.
Of course, three short years later the company saw the growing promise of America's pastime and quickly began to focus more of baseball equipment even signing an exclusive manufacturers contract with the Chicago Cubs.
The brand seeks to continue that excellence with the A200. In fact, the A200 is the tee ball version of another Wilson glove, the A2000. Keeping that in mind, this glove is definitely geared more towards children who are not dealing with the rigors of balls being thrown from the mound or being hit in hard line drives and fly balls.
For one, this glove only comes in a 10" size. While this may be a tad large for the smallest of players, the size actually works in a tee ball player's advantage. It is still small enough that it can easily be grown into, but its material is light and flexible enough that the younger player will not have difficulty handling a glove a size larger.
Material
Still, the material used to accomplish this can be a bit problematic. The EVA shell is the least durable material out of any other glove we reviewed. As such, this glove should be avoided even for slow pitch baseball. Another potential issue with the A200 is the fact that it only comes in a right hand throw configuration.
Pros:
A reasonably priced youth baseball glove
Nylon padding is strong and durable
Easy to close
Victory webbing secures the ball
Cons:
EVA shell is not durable
Only comes in a single size
Only comes in right-hand throw
5.

Franklin Sports

 – Best Young Adult Baseball Glove for Youth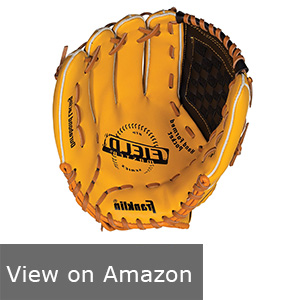 While Franklin is another brand that has an especially storied career in manufacturing sporting equipment, it did not actually get its start in baseball.
Instead, the company sought to strike the fire of "Broadway" Joe Namath, making an entire line of products custom made for him. But, when Franklin entered the baseball equipment market, they did it with quality, even becoming the official batting glove of Major League Baseball.
Taking that reputation to the catching glove market and focusing their skill on youth leagues, Franklin has made a glove that adolescent players in recreational and highly competitive leagues can enjoy. In fact, this is one of the few gloves that actually offers a wide range of sizes though the style remains the same.
Advantages
This glove also comes in both right and left hand throw configurations. The Franklin glove features a fully closed web that remains flexible. This means that you can use this glove for a number of positions including both infield and outfield. Also, this glove was not made for the heaviest of play.
Disadvantages
The use of polyurethane, or PU, leather for both the shell and the pocket means that this glove will break down quicker than one made out of leather. It also means that this glove will not protect your hands from hard throws or hits quite as well as stronger materials either. Though, this is an exceptionally lightweight glove and can even be resized for a custom thumb placement.
Pros:
A fairly inexpensive youth baseball glove
Comes in a number of sizes
Features a fully closed web
Features a contoured fit and adjustable thumb
Exceptionally lightweight
Cons:
Does not come in young children sizes
Polyurethane is not a great material
6.

Easton

 – Youth Fastpitch Series NYFP1200 Glove (12-Inch)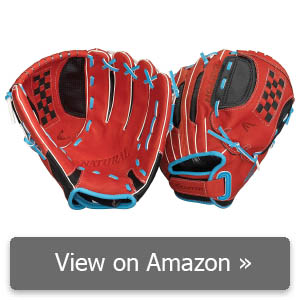 A Glove That Lowers Impact
The Easton Youth Fastpitch Glove is for softball, a fit that's perfect for any boy or girl. The color is red, outlined with sky blue markings on the edges.
The first thing you'll notice upon inspection of the glove is how large the pocket is. It's very deep, and will definitely help keep your child from absorbing the impact through their arms when attempting to catch.
Adjusting the Size
Sizes can also be changed with straps along the wrist, just like any other baseball glove. But the primary fault is how stiff it is.
Wearing it for longer than an hour may create irritation along the thumb and middle fingers. Try to get is as comfortable as possible for them before play in to reduce the instance of hand fatigue.
If they can manage, the glove is perfect for event games or simply having something to play catch with them in your backyard.
Pros:
The pocket's width is extended, making it easier for people with small hands to hold on to the ball during impact
Size can be adjusted with Velcro straps on the back of the glove
The fit is well suited for preteen children, both boys and girls
Cons:
Size runs small making it unlikely to be used for people with very large hands
Stiff fit inside may require significant adjustments to remain effective while on the field
Baseball Gloves for Youth Review – Buyer's Guide
Baseball Gloves for Youth Sizе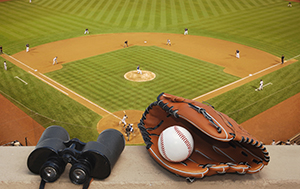 One of the most important considerations to judge properly is the size of the glove. While we all know that children have smaller hands than adults, that may influence the size you select. This ultimately comes down to the child and their game more than the size of their hand.
For example, the age of the child can heavily influence what size of glove you should choose, but not necessarily for the reasons you would expect. In fact, the rigor of sticking with the "proper" glove sizes is most appropriate at the extremes of the age spectrum. Definitely, old children and younger children would do well to play with gloves properly sized.
For younger children, this is in a large part due to their relatively low skill level. Because beginning players do not yet have a foundation of skills set, they need their equipment to be as easier as possible.
If a young child's equipment makes playing more difficult, there is a big chance they will not properly develop the fundamental skills, which can serve them well for years to come.
Conversely, older children are generally well developed when it comes to the fundamental skill set required to succeed in baseball. It is important to get a glove, which allows them to play to the best of their abilities.
This is also a time in a child's life when they have likely gone through at least one major growth spurt. If the player is in high school, they may have nearly grown to their adult size at least in terms of height and length if not breadth.
For children who have been playing for a while but are not at a stage where their growth may be slowing, getting a glove that is perfectly sized will depend more on how invested you are in their performance. Children at the middle ages where they begin to graduate from tee ball but have not yet reached the point of adolescence will grow by leaps and bounds.
If you are comfortable regularly, buying replacement gloves during these early stages of growth, then you will likely purchase three or more gloves in a relatively short span of time. Of course, once children have the fundamental skills of the game down, they can adapt to a glove that is a bit larger than ideal. this not only develop their hand strength, but it is also save you money in the long run.
Obviously, you will likely throw all of this out of the window if your child is especially skilled. For players who show a natural talent and supplement with a dedication to the game, they will probable play in highly competitive leagues. In able to ensure that a child in a competitive league can perform to the best of their ability, it is imperative that they have a properly sized glove.
Material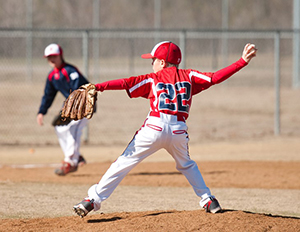 The materials of a baseball glove influence a number of qualities, though there is no true "the best" material when it comes to youth baseball gloves.
This is because the qualities that benefit youth players do not always adhere to the highest of standards.
For example, there are numerous types and grades of leather used for the construction of baseball gloves. At the same time, there are also a number of synthetic materials used for baseball gloves. In a straight comparison, every grade of leather even the lowest grade is superior in terms of quality to a synthetic material.
With youth players, this may not be quite important. This is because youth players especially the youngest ones have not yet developed their skill set and hand strength to the point where they can regularly use gloves made from the best leather. This issue is only compounded when you consider the break in time needed to the best use of leather glove.
Considering youth players may not use a glove for more than a single season, it often does not make sense to purchase a top of the line glove for half a year's worth of play.
Synthetic
This is the lowest grade of material used for baseball gloves. Unlike the other materials, there are a dizzying array of synthetic materials that are used. Whereas all other materials are some type of leather, synthetics are generally made from some type of flexible plastic though synthetic fibers can also be used.
The biggest issue with synthetic materials is that they are not nearly as durable as leather. Even the lowest grade of leather used for baseball gloves, pig skin, generally stand up to heavy use without breaking down. On the flip side, synthetic materials are much lighter and easier to close than leather. They are also significantly less expensive.
Pigskin
In terms of "leather" baseball gloves, which is often seen as the standard quality material for baseball gloves, pig skin is the lowest grade. This material is still much more durable than any of the synthetics used, but it is not as durable as a cowhide or better grade of leather. Interestingly, the primary issue with pigskin is not that it tears but that the glove will lose its shape over time of constant use in fast pitch situations.
This ultimately leads to a breakdown of the inner lining and can hurt the players' hands when catching a throw. Still, this is actually a decent material for younger kids as it is stiff enough to develop hand strength, but not so stiff as to prevent catching the ball. This material is also not that expensive, though it is generally more expensive than synthetic materials.
Cowhide
After pigskin, the next grade of leather used for baseball gloves is cowhide. This is actually the most common grade of leather that is used, because it sits in the middle of a number of qualities but most importantly, it is not too expensive.
When compared to pigskin or synthetics, cowhide is far more durable and can last for multiple seasons if it is oiled and well cared for. In regards to youth players, cowhide is generally better served after they have completed their first growth spurt around nine to ten years old.
This is because their hands are likely growing too fast to justify the cost of cowhide leather, but after that first growth spurt, they can buy a larger glove and continue developing hand strength. Cowhide will also require a bit of a break in period.
Steer Hide
Steer hide is seen as one of the best materials for use in baseball gloves. This grade of leather is incredibly durable and could conceivable last five years or more if it is well cared for. Steer hide is far more expensive than the previous grades of leather.
While it is incredibly durable, steer hide is also much denser than the previous grades of leather. There are two disadvantages for all but the oldest of "youths." First, steer hide begins exceptionally stiff and require many months of breaking in. Ultimately, you have to purchase a steer hide glove months in advance and work with it before it is truly ready for game.
The second issue is that steer hide is also much heavier than the previous grades of leather. Aside from the fact that this makes only breaking it in harder, this additional weight also increase hand fatigue as the game progresses. Unless your child is an adolescent or highly skilled and playing in a competitive league, steer hide is likely not necessary.
Buffalo
Buffalo leather can be seen as a bit of a "the best of both worlds" material. It most closely resembles steer hide in regards to its qualities. In fact, buffalo leather is arguably the most durable material used to make baseball gloves. If it is cared for properly, a buffalo leather gloves can last well into young adulthood if purchased during adolescence.
On top of being more durable than steer hide, buffalo leather is also lighter.
This removes one of two main issues with steer hide leather from worry. That being said, much like steer hide leather, buffalo leather is incredibly stiff when first shaped. This means that you need to spend months breaking the glove in before it can be ready to the game.
One major disadvantage of buffalo leather is its price. While the different grades of leather often increase a bit from one to the next, the increase is measured and regular. Buffalo leather instead jumps in cost often exceeding $200 or more. As such, only players who compete at the national level can truly justify the cost of this material.
Padding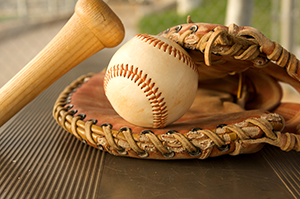 The padding of the glove matter more depending on what position you play. Players who regularly have the ball thrown to them at high speeds need more padding than players who are likely only going to catch a line drive or fly ball. Primarily, among the players who need a great deal of padding are catchers. Since the pitcher is constantly throwing the ball to them and the other players throw to them to prevent runs from being scored, a catcher's mitt without good padding can leave on player's hand bruised and make it hurt.
Outside of catchers, two other positions often require additional padding: first and third base. First baseman require the second most padding after the catcher, because every player's first stop is first base. As such, the first baseman will be catching live balls thrown more than anyone except for the catcher.
While the third baseman may not deal with the same volume of throws as the catcher or first baseman, when they need get the ball thrown more quickly. This has as much to do with third base being the penultimate stop before a run scores as it does with the fact that third base often deals with throws of a longer distance based about priority when trying to tag a runner out.
Conclusion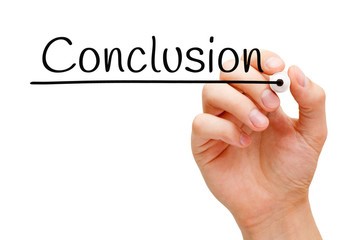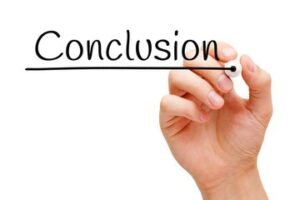 Ultimately, which is the best baseball gloves for youths cannot be answered with a single product. Depending on the age and skill level of the youth, one glove work better for them over another.
If you are looking to provide a solid quality glove for an exceptionally young player on a budget, the Rawlings is an excellent choice. The design, which allows for positional versatility combined with an easy closing pocket, makes it especially well designed for young players still developing hand strength and fundamental skills.
If your young player is a little bit older, you might want to look at the Mizuno Prospect series. Aside from the fact that it is made out of a high quality full grain leather, the Prospect series offer gloves in a wide range of sizes and for every position except for catcher.