Few sports are as thrilling to watch as rugby, especially at the higher competition level. There are some disputes when it comes to the rugby league world cup. It is a sport that is loved by many all over the world, but the fact is, there is a large disparity in the standards of the teams. Realistically, you find yourself waiting up until the quarter/semi finals until you get games that are tricky to call. That being said, there is no escaping from the fact that the 2023 Rugby League World Cup was an excellent display of rugby league and was incredibly entertaining to watch. So, with the winners finally crowned, let's have a look back at some of the best highlights.
1. Australia Winning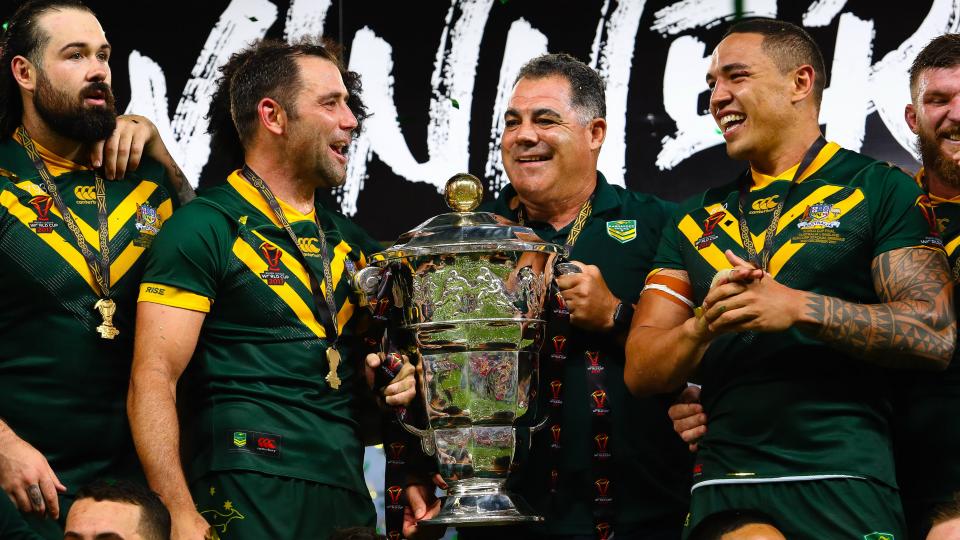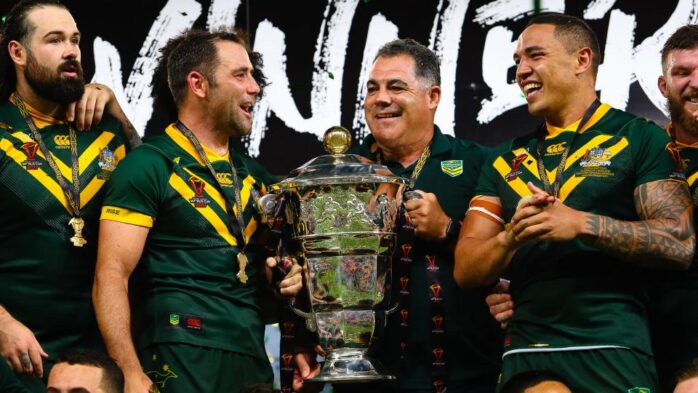 Yes, it will not come as a surprise that the Rugby World Cup Winners for 2023 were Australia. The team has solidified itself as unbeatable in the international tournaments, as they have not lost a game since 2008. When you have a look at the different odds available on the likes of the Unibet, which is able to analyse all of the different teams that are playing and what their squad looks like, it was hardly a surprise when they were put as favourites across the board. This came to fruition in the 2023 World Cup, although the team did not exactly make it easy for themselves.
They had a massive semi-final against New Zealand, where they almost let the tournament slip through their fingers. There were also moments in the final against Samoa where it looked as though the game might get away from them, but they ended up coming through and taking the trophy home. The Aussie women also managed to win their tournament, so that it will have been a celebratory flight home.
2. Kevin Sinfield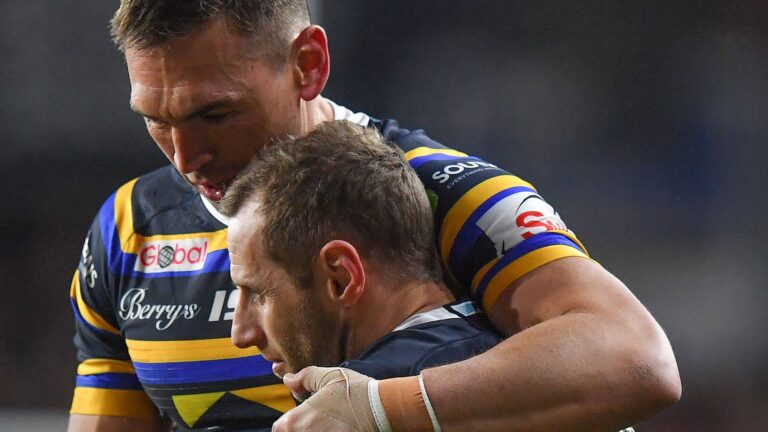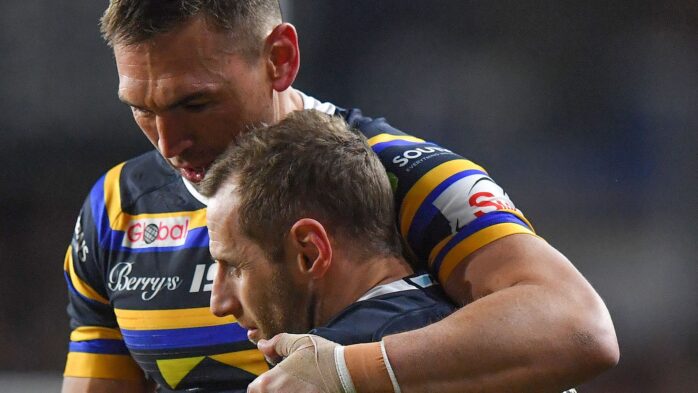 Who would have thought the World Cup's most emotional moment would not have been the result of a game? The rugby league community was shocked years ago when it was revealed the legend Rob Burrow had been diagnosed with motor neurone disease. Since then, Rob has nearly lost all physical functionality, but the strength shown by not just him but his family and friends, too are inspiring. This was highlighted at halftime during the World Cup final when Kevin Sinfield took to the pitch.
Sinfield arrived at the Old Trafford stadium after completing his seventh ultra-marathon in seven days, raising over £1.5million for motor neurone disease charities in the process. This meant there was not a dry eye in the stadium. When asked about his inspiration for running, Sinfield commented, saying that he "just wanted to be a great friend" by raising enough money so that they could find a cure. "If we can all try and be a bit of a better friend from time to time, I think we'll have a bit of a better place to live in". The story was truly inspirational and definitely one of the highlights of this year's world cup.
3. Jamaica's First-Ever World Cup Try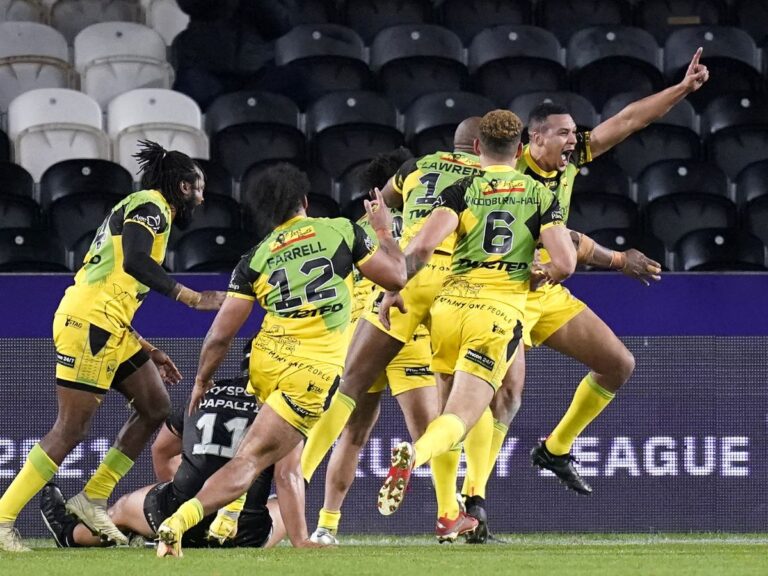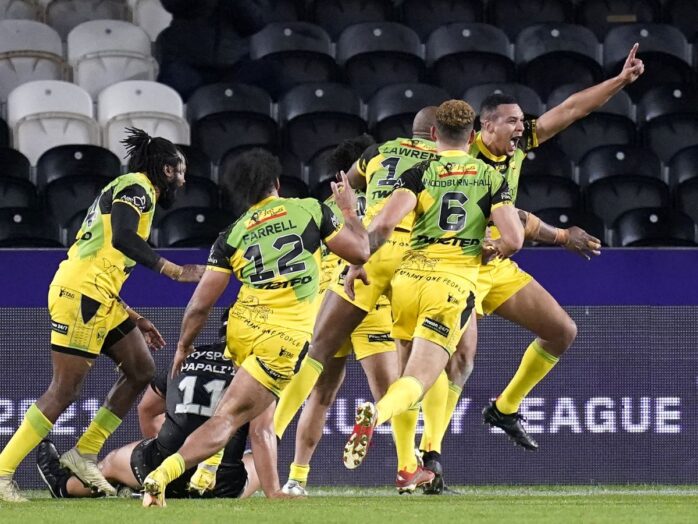 This World Cup saw Jamaica take to the pitch for the very first time. This was a huge move for the country with a large rugby league following; as such, it was a massive moment of pride for the players. They had a real challenge when faced with former champions New Zealand as they found themselves 68-0 down in the final minutes. Despite having heart and giving the Kiwi's a hammering, it did not look like they were going to be rewarded. That is, of course, until the final 5 minutes when a kick caused New Zealand some trouble and saw Ben Jones-Bishop touchdown to get Jamaica's first-ever try, not something that will be forgotten any time soon.
4. The Wheelchair Events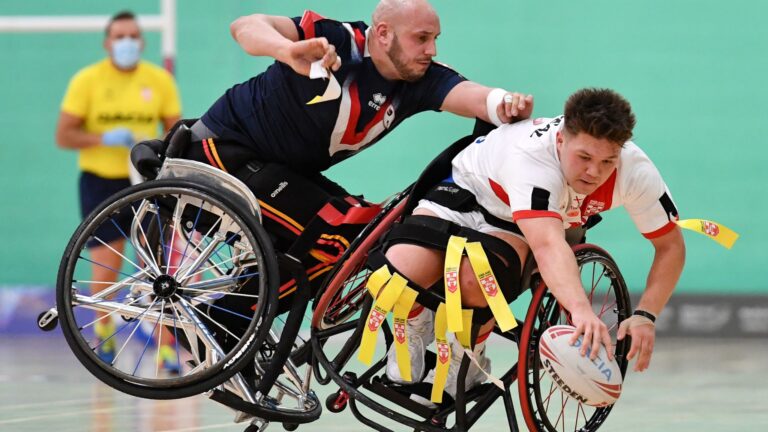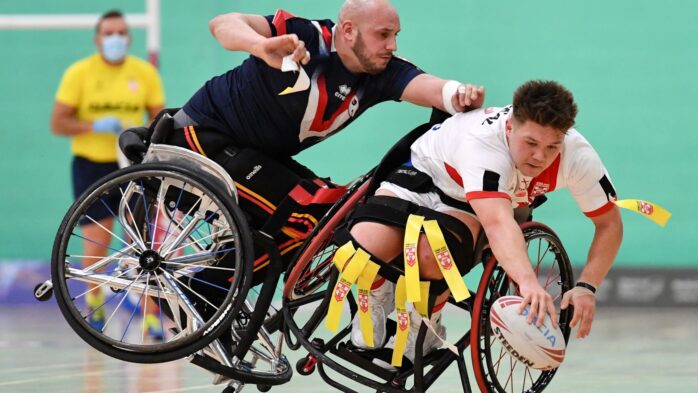 More people showed interest in the wheelchair events at this tournament than ever before as 3033 people packed out the Copper Box Arena to watch England v Australia. England managed to secure a win as world champions in the wheelchair tournament, making their whole country extremely proud in the process. This felt like the beginning of something big in this tournament, as people everywhere will now be keen to see what is going to happen next in the wheelchair rugby league.
5. Trick Shot Try
Let's go back to Australia v Scotland. It was hardly a close game as heading into the last minute, Australia found themselves 80-0 up. As such, all that needed to happen at this moment was the game needed to finish, and everyone called it a day. Well, this was not Matt Burton's way of thinking. As the ball was steadily trickling out, he decided to run as fast as he could to stop it from going out and then scooped the ball between his legs before hurtling off the sideline. After the ball was pushed back into play, it was picked up by his teammate
Josh Addo-Carr
, who kicked the ball past the Scottish defence and then chased it down into the corner and scored. This is a try that will be shown on highlight reels for years to come.
6. Tonga v Samoa's War Dance
This game saw Pacific Islanders v Pacific Islanders. There was a clear rivalry here and a point to prove, which presented itself well before kick-off. The traditional war dance was about to start, and the sides joined forces to kick things off in tandem with one another. The two teams took turns yelling at one another and delivering some of the most upbeat and intense war dances the tournament has ever seen.
Conclusion
This rugby league world cup has well and truly been one for the record books, and it is a shame that it is now over. That being said, there have been plenty of good memories that will keep everyone entertained for the next four years. Some of the best moments of the most recent world cup are all laid out in more detail above.