Before you can head out on your first whitewater rafting adventure, there are a few things that you should know. First, not every river is suitable for a rafting trip, as some are too small or shallow to provide an adequate challenge, while others have obstacles such as rocks or trees.
Also, remember that not all rivers flow at the same rate throughout the year. Some may be more dangerous after heavy rains than during dryer months. To help you make an informed decision about which rivers to explore, here is a guide to finding the best whitewater rafting adventures in America:
Do Your Research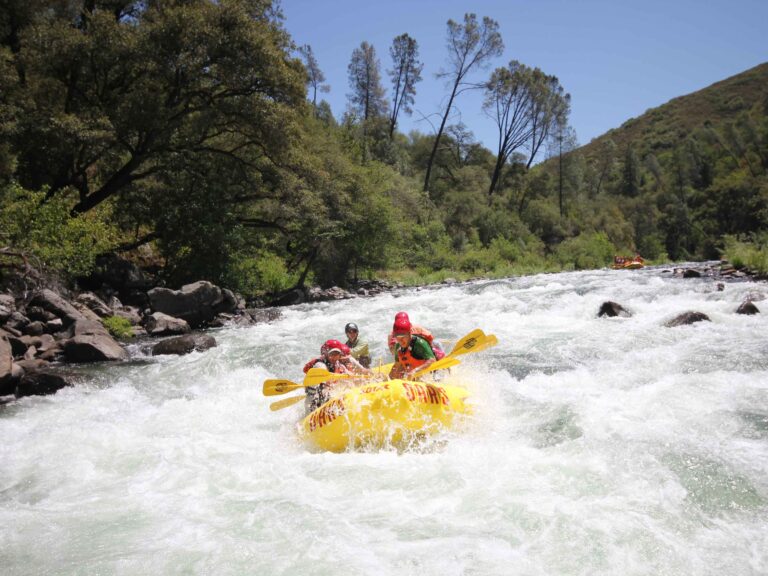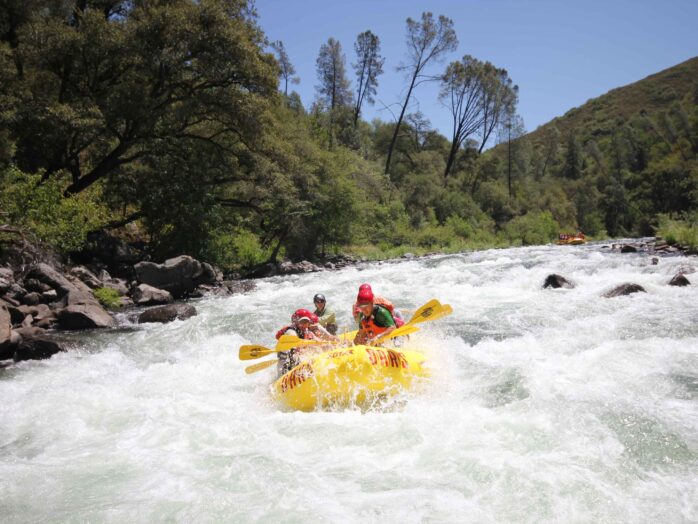 Whitewater river rafting is a famous sport and a means of recreation for thousands of people. In the US. alone, the white water at Gauley River attracts more than 60,000 adventurers each year at the Gauley River National Recreation Area, as per National Park Services. Therefore, it's necessary to do some research before you go on a river rafting adventure.
Research the river and make sure it's open for rafting if needed. For example, some rivers may not be open in the winter months or may be closed for maintenance at certain times of the year. You can also find out if there are any special regulations you must follow when rafting on a particular river, such as wearing life jackets or staying away from wildlife.
If you're an inexperienced rafter who wants guidance through these decisions and planning stages, ask your guide what his or her experience with the river is. How long has he/she been guiding trips on those rivers so that you know what questions will be answered while on the trip itself?
Know Your River Class Ratings
Knowing the class rating of a river is perhaps the most important thing to do when choosing a rafting trip. American Whitewater, a nonprofit organization dedicated to preserving and protecting American rivers, has developed a class rating system.
This system rates whitewater rapids according to their difficulty level, from Class 1 (easiest) through Class 6 (most difficult). The ratings are based on river velocity, frequency and size of waves, and rocks or other obstructions in the waterway.
To determine what class rating you need for your trip, ask yourself these questions: Are you looking for an easy float? Or are you ready for some serious excitement? Do you like waterfalls? Are there any rapids that scare even experienced rafters? How much physical activity do I want out of my trip? Do I have paddling experience already?
Find a Certified Outfitter That Offers Qualified Guides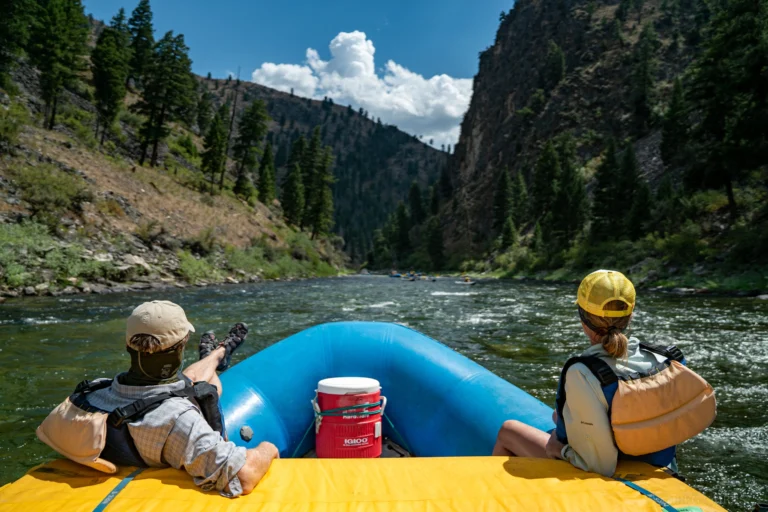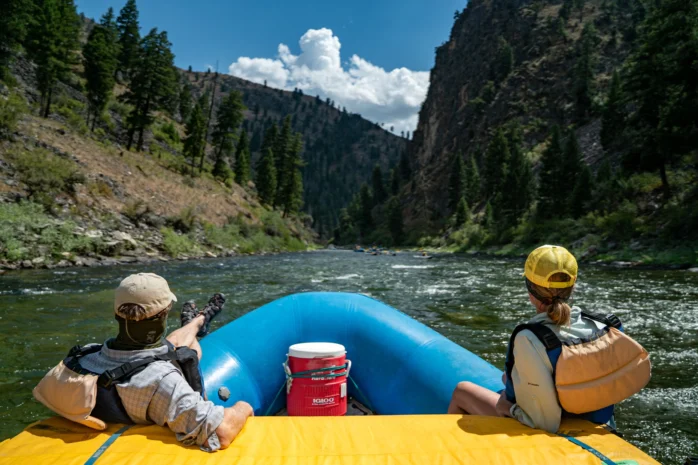 Finding a qualified outfitter is necessary for any adventure activity. A certified outfitter will have staff with years of experience who know their rivers and how to handle unexpected situations. If you're new to whitewater rafting, your guide must know how to read the water, anticipate hazards on the river, and keep everyone safe.
Although all companies follow safety rules, a few put safety at the top of everything. For example, a full-day rafting trip needs specific training and guidance. Therefore, getting a guide experienced in a full-day whitewater rafting tour is necessary.
Thus, if you're looking for a full-day whitewater rafting tour, look no further than a company like Raft Echo. They offer qualified guides and top-of-the-line equipment to ensure that your trip is safe, fun, and memorable. Also, you can choose from a variety of full-day rafting trips according to your likes and preferences.
While men predominate white water rafting as guides, women also contribute significantly to the field. According to Zippia, around 72.9% of all river rafting guides are men in the US.
If you're an experienced rafter, it's equally important that your guide knows how to make the most out of each rapid and push your boat to its limits. A good guide will know how to choose a route through rapids that give everyone on board a thrill without putting them in danger.
Look for Safety Features
Safety features are crucial. Make sure the outfit will take care of you in case of an emergency, and be sure they clearly explain the safety features they offer. They should be included in the price, and if they're extra and worth it, make sure there are no hidden fees or charges.
When you visit, ask about their emergency plan if anything goes wrong on your trip. You also want to see that the equipment is regularly inspected and maintained for optimal performance during trips. According to data by Tennessean, around 15% of the people who died nationwide in American water in 2020 were not wearing life jackets.
If you're planning to go on a river rafting trip, it's good to know that there are certain things you should look for. For instance, ensure the company has life jackets and helmets in case of emergency or if you have to take on water; it's also important they have proper safety equipment like paddles and oars.
Check the Time of Year Before Booking Your Trip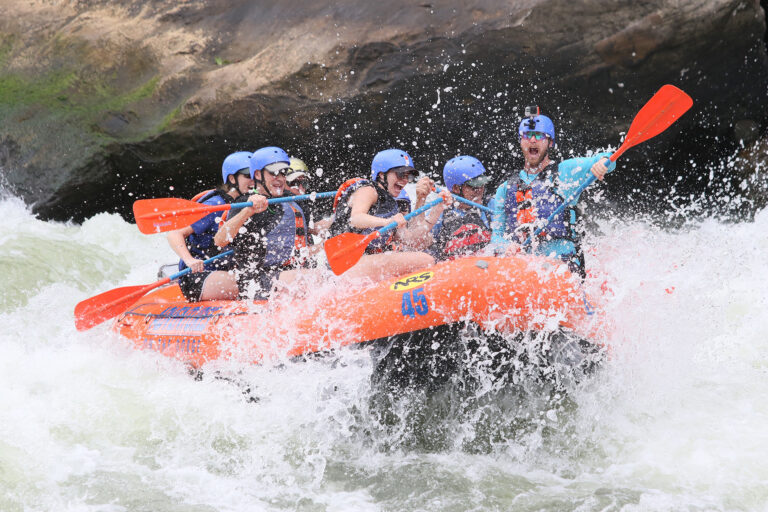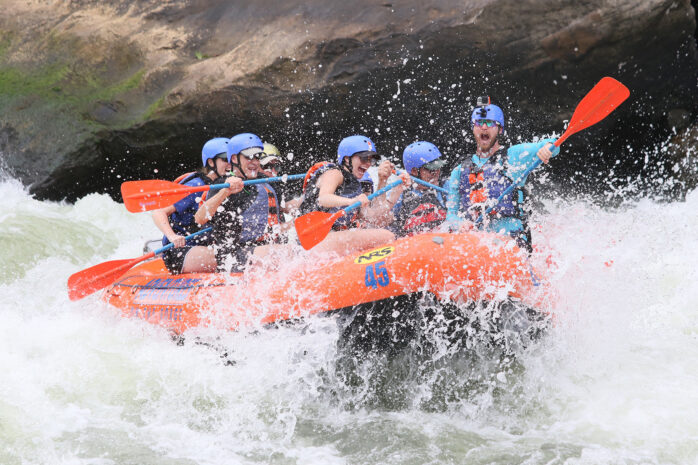 When planning a whitewater rafting trip in the US, you must consider the time of year when you book your trip. Summer is the busiest time of year for whitewater rafting because it's not school vacation season, and most people are trying to enjoy their summer break.
If this is your situation, be aware that river levels will be higher than usual due to increased demand. That can result in less exciting rapids and more crashing into rocks, which you don't want on your holiday.
Another thing to consider when booking a whitewater rafting trip is how much rain has fallen recently. If there has been a lot of precipitation lately, then chances are good that water levels will be higher than normal. As a result, you may have difficulty finding an open stretch of river with enough room for all the boats without having them run into each other or scrape against sharp rocks.
Plan Ahead and Book Early, Especially if You're Rafting in the Summer
It pays to book early if you're looking to raft in the summer. Many companies and tours fill up during this time of year because of their popularity. If you wait until the last minute, your options will be limited, and there could be a chance that you won't get a spot on your desired tour or trip.
The best thing is to research several different companies and get quotes from them so that you can compare prices between them before booking anything. Then, once everything looks good and reasonable, go ahead and reserve your spot.
You'll also want to consider what kind of rafting trip you want. Many different options are available, such as family-friendly trips and more extreme ones that go through rapids with higher levels of difficulty. Choosing something that fits your skill level and goals for the day is best, so you don't end up disappointed or frustrated.
Do Your Research to Find the Best Trip for You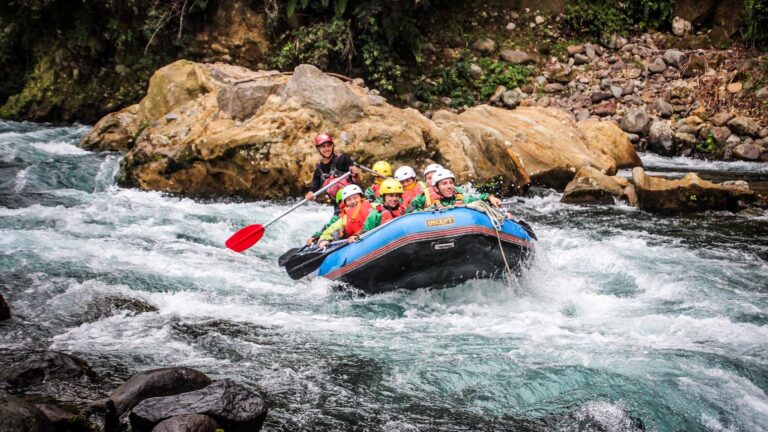 To ensure you have the best trip possible, it's important to do research before choosing a provider. Start by looking into the river itself. Next, look into your guides and company. Finally, choose a company based on their reviews and recommendations from friends who have gone before you.
You want to ensure everything will run smoothly without any hiccups, so research as much as possible before making any final decisions.
Now that you know the best ways to find the proper whitewater rafting adventure for your needs, it's time to get out and start booking some trips. With so many options and destinations available in this country, there's no reason not to be excited about all the things you can see and do while exploring these beautiful rivers.