When we think of basketball, we see tall players with legs for days that tower over our tiny bodies. Basketball is almost synonymous with tall at this point that short amateurs often feel they cannot compete with the giants.
This is why we have created a list of professional NBA basketball players who are as short as 5ft 3. The height of a player might add an advantage to the game, but it isn't a necessary characteristic. The NBA betting odds such as those at Fanduel.com won't change if a player under 6ft enters the court.
The Average Height of an NBA Player
The average height of an NBA player in 2023 is 6ft 6.3. This average changes every year, and shockingly, 6ft 6 is the lowest average height from the past 40 years. At its peak, the largest average size was 6ft 7.5 in 2004.
1. Tyrone Curtis "Muggsy" Bogues – 5 Foot 3 Inches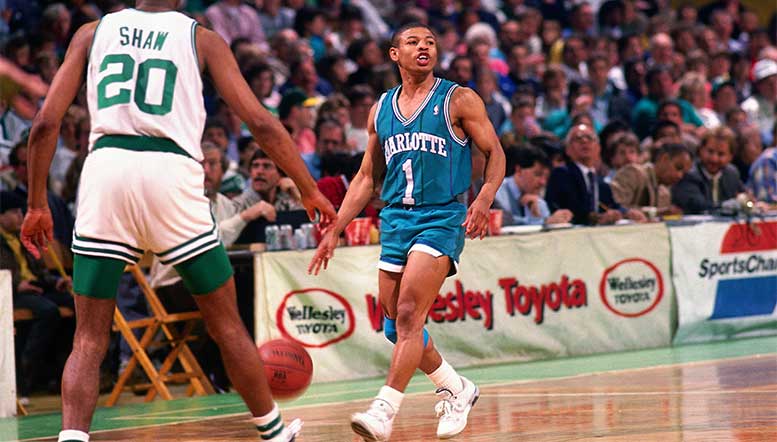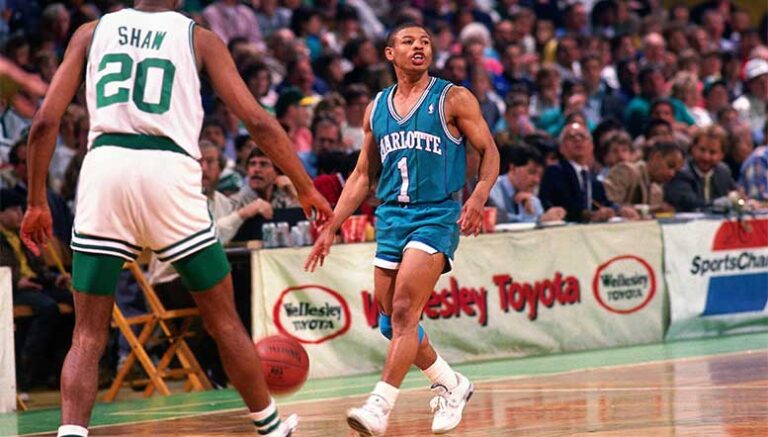 The shortest player to ever enter the NBA courts was Muggsy. Measuring at just 5ft 3, Muggsy knew how to use his height to his advantage, becoming one of the best passers and stealers the games have ever seen. He created an outstanding 7.6 assists per game, and 39 blocks during his whole career. One of the blocks was against legendary Patrick Ewing, who played for the New York Knicks. This shows you his level of skill!
Admittedly, Bogues only averaged 7.7 points per game, but his main skill wasn't in shooting; it was in teamwork. Muggsy was the best player to have on your team if you wanted fast connections, strategic steals, and constant movement.
2. Earl Antonie Boykins – 5 Foot 5 Inches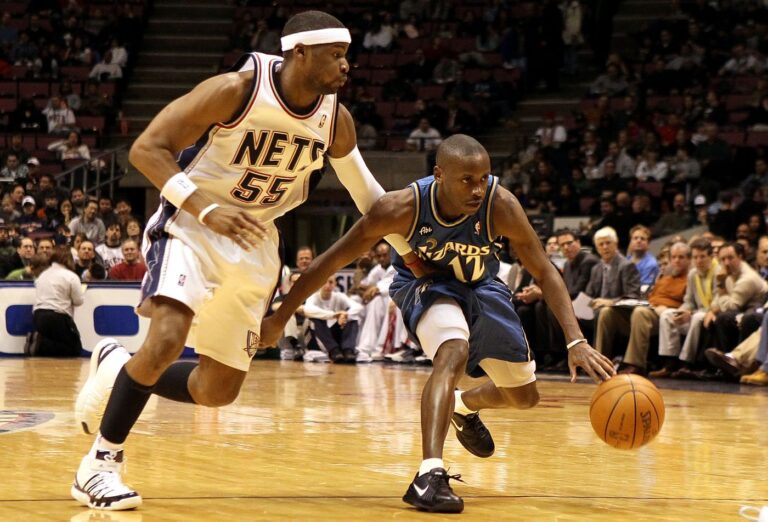 Earl Antonie Boykins wasn't the shortest player of all time (that was good old Muggsy), but he was the lightest. He weighed a measly 133 pounds, which gave him a soft touch and dancing feet to sprint past his opponents.
Boykins was never drafted and instead spent his between seasons bargaining with teams and jumping from group to group.
Although he was shadowed in size by all of the players around him, Boykins was still a great scorer against the Postsons; Boykins scored 32 points by himself. This made him the shortest player to have ever scored 30 or more points in a single game. This score is even more impressive when you know that he only averages 20 minutes per game.
3. Mel Hirsch – 5 Foot 6 Inches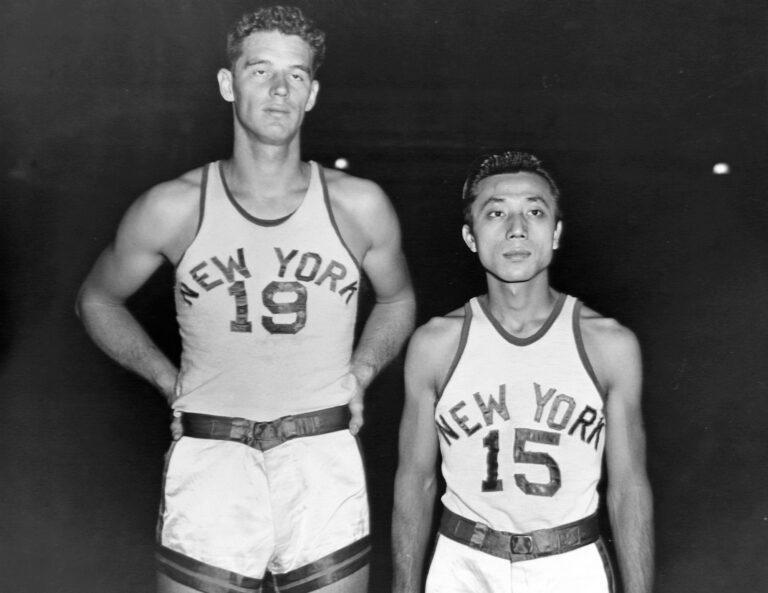 Mel began his basketball career with a strange start. Instead of coming from a college, like most players do, Hirsch was first noticed when he was playing a fun game against his fellow officers. Hirsch was a pilot in the South Pacific, serving in the United States Air Force. He often played with his squadron against other officers in a friendly game of basketball. He was noticed as a man of talent, eventually joining the Boston Celtics in the Basketball Association of America. There he played 13 games and made enough of an impact to enter the NBA. Hirsch was a truly "average joe" whose raw talent brought him to the big leagues.
4. Anthony Jerome "Spud" Webb – 5 Foot 7 Inches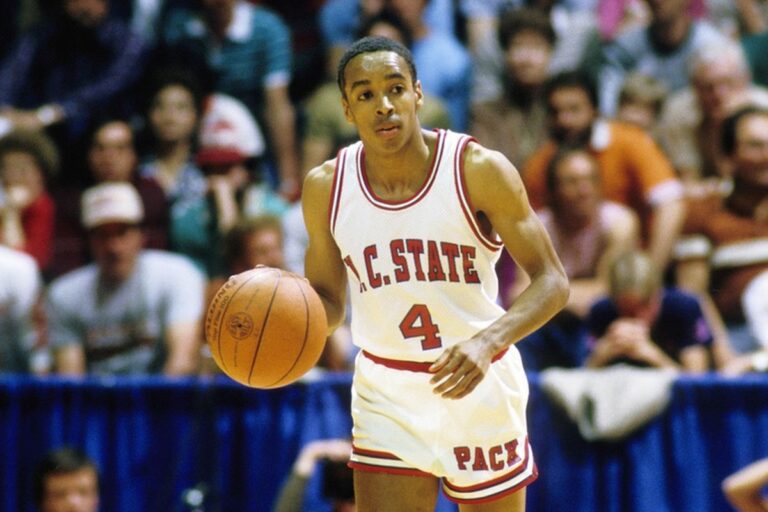 Despite his dramatically short height, Spud was drafted in 87th place by the Detroit Pistons. This was because of his phenomenal performance during his junior college games. During these games, Webb scored 36 points against Midland College, bringing his team to a massive victory!
During his time with the NBA, he scored 9.9 points per game and 5.3 assists per game for a total of 8,072 points and 4,342 assists!
One of his best achievements was winning the Sprite Slam Dunk Championship in 1986, making him the shortest contestant and the shortest winner in its history.
5. Greg Grant – 5 Foot 7 Inches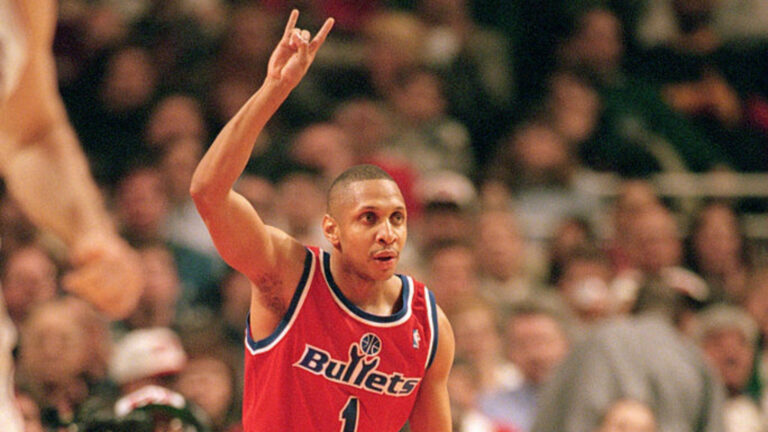 In his college years, Grant was a stand-out player. He joined the College of New Jersey and made a massive splash as soon as he hit the court. As part of Division III, there weren't many people looking his way, which means that the Phoenix Suns were able to snap Grant up quickly.
At the beginning of his career, Grant was told that his height would stop him from going far in basketball, but everyone who made that comment ate their words. Greg entered into 6 NBA teams during his 9-year career and made a massive impact on his team's play. His opponents were almost twice his size, but he used that height difference to his advantage. Hardly anyone could get the ball off him, and he was able to steal the ball from under their noses!
6. Calvin Murphy – 5 Foot 9 Inches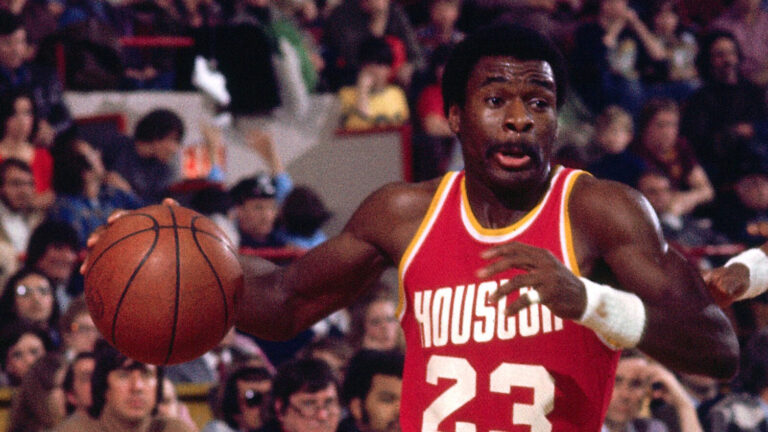 The average height of an American man is 5ft 9, so Calvin Murphy would be considered a normal height in most scenarios. Put him up against his NBA colleagues, however, and there will be a massive difference.
Murphy is the shortest player to be in the Naismith Basketball Hall of Fame, but we shouldn't diminish his fantastic achievement by comparing them to his height. Murphy earned his spot among the greats due to his 17,949 points in his career and 4,402 assists. This averages out to 17.9 points per game and 4.4 assists per game. His most impressive move was his free-throw shooting; he hardly ever missed. His longest free-throw streak was 78, which was the third-longest in history.
From start to finish, Calvin Murphy was a Rocket player. He never swapped sides or changed teams.
7. Nate Robinson – 5 Foot 9 Inches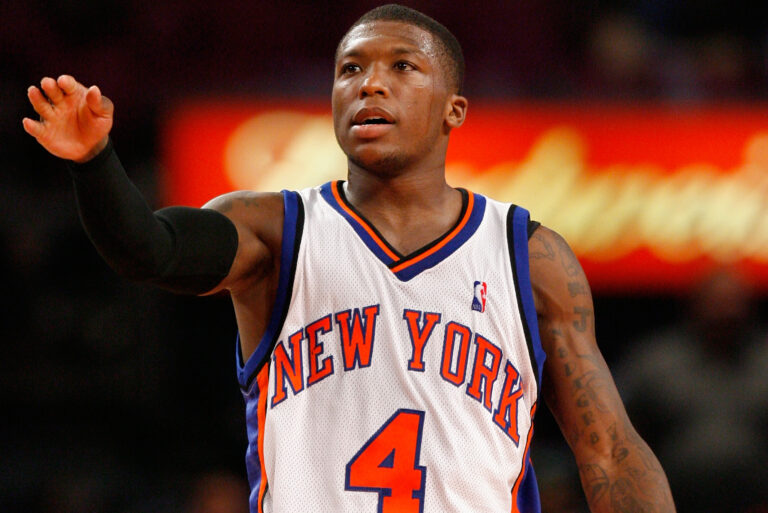 Nate Robinson is the same height as Calvin Murphy and just as impressive. Robinson has won the Sprite Slam Dunk Championships 3 times! The first was in 2006, second in 2009, and third in 2010.
Robinson's jumps are so phenomenal that they make history all by themselves. His most memorable jump was when he leaped over Dwight Howard for a slam-dunk victory of the season!
In 2005, Robinson was drafted in 21st place. Since those first seasons, Nate has proven to be an outstanding backup point guard.