Tailgating and pre-game celebrations have become an integral part of the sports experience. These festive gatherings set the stage for the excitement of the game, bringing fans together with food, drinks, games, and camaraderie. But not all stadiums are created equal when it comes to providing an ideal setting for tailgating.
In this post, we will explore the top sports stadiums across the country known for their unique tailgating experiences.
1. Isotopes Park Stadium – Albuquerque, New Mexico
Nestled in the heart of Albuquerque, Isotopes Park Stadium is home to the Albuquerque Isotopes, the Triple-A affiliate of the Colorado Rockies. Beyond hosting exciting baseball games, the stadium is known for its exceptional tailgating experience, check more at www.isotopesstadium.com what this stadium offers. With spacious parking lots and the stunning Sandia Mountains in the background, it's the perfect location for a pre-game barbecue or catch. Local vendors often join in, offering a variety of mouthwatering treats, making it an unforgettable experience for fans and families.
2. Lambeau Field – Green Bay, Wisconsin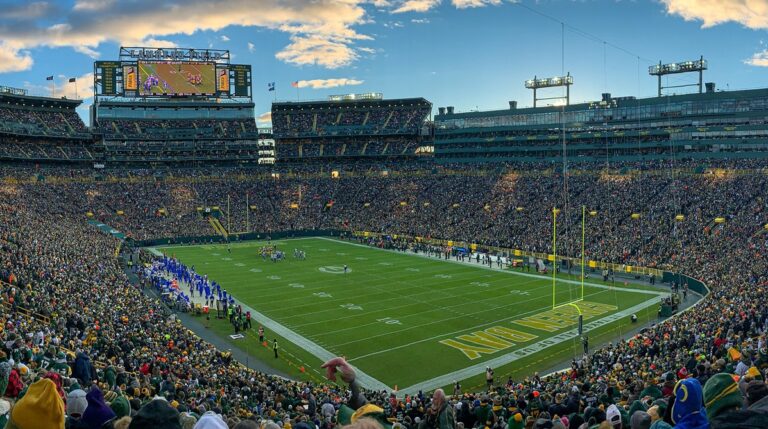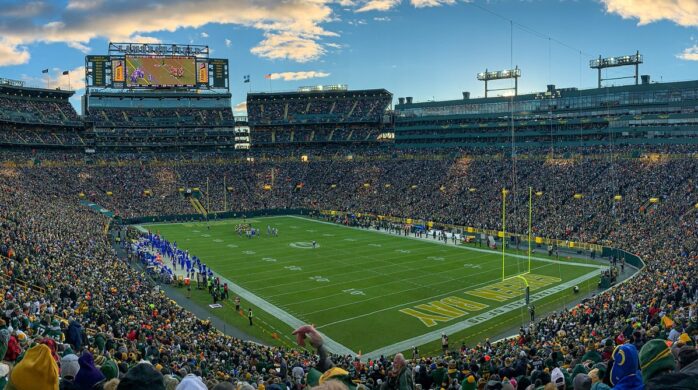 The historic Lambeau Field in Green Bay is a pilgrimage site for football fans, especially during the tailgating season. Packer fans, known as Cheeseheads, turn the parking lots into a sea of green and yellow, filled with grilling, games, and energetic celebrations. With a strong sense of community and tradition, tailgating at Lambeau Field is as iconic as the game itself.
3. Arrowhead Stadium – Kansas City, Missouri
Known for its electric atmosphere, Arrowhead Stadium is a paradise for tailgating enthusiasts. The Kansas City Chiefs' fans are famous for their passion, and it's evident in their pre-game festivities. From the BBQ pits to themed parties, the creativity and spirit of the fans create an unmatched experience.
4. AT&T Stadium – Arlington, Texas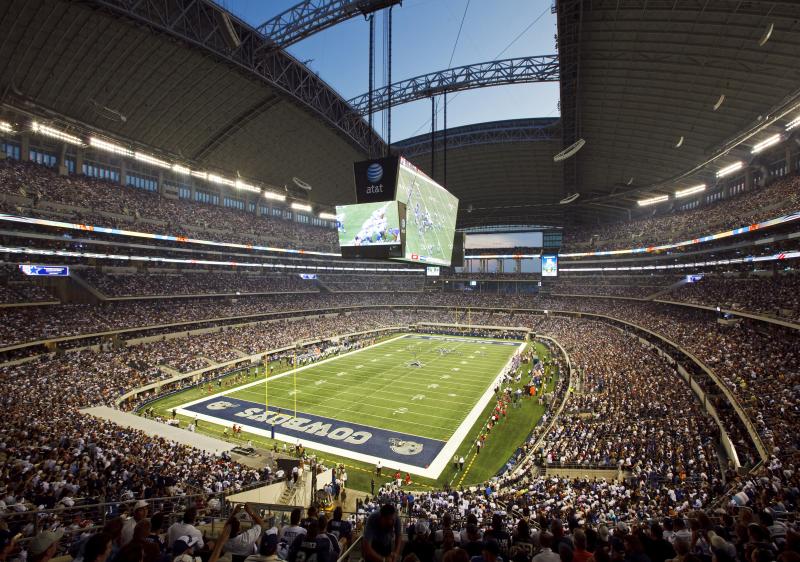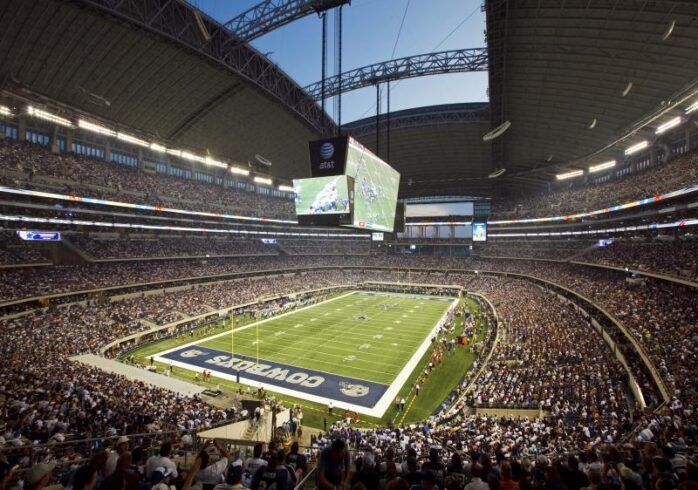 Everything is bigger in Texas, including tailgating! AT&T Stadium, home to the Dallas Cowboys, offers a massive area for fans to gather and celebrate before the game. With live music, big-screen TVs, and a plethora of food options, the tailgating experience here is nothing short of a massive party.
5. Tiger Stadium – Baton Rouge, Louisiana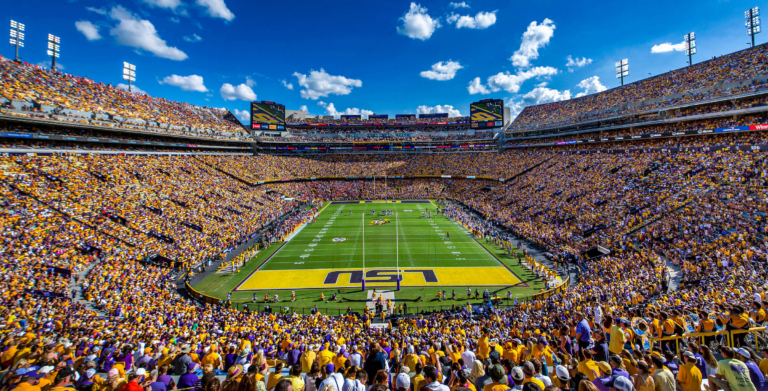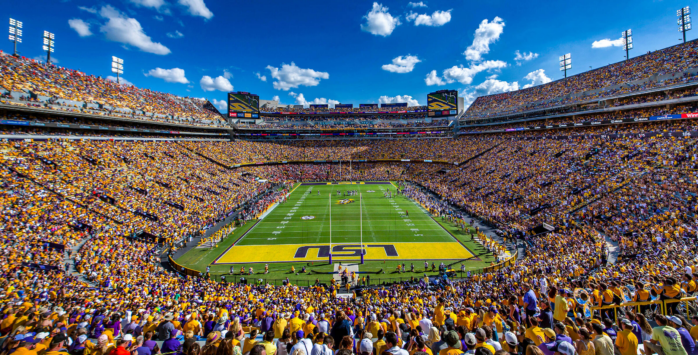 College football is synonymous with tailgating, and nowhere is it more alive than at Tiger Stadium, home to the LSU Tigers. Fans gather hours before kickoff, setting up elaborate tents and cooking up local favorites like jambalaya and gumbo. With a blend of Southern hospitality and intense fandom, tailgating at Tiger Stadium is a must-experience event.
6. CenturyLink Field – Seattle, Washington
The "12th Man" spirit of Seattle Seahawks fans infuses CenturyLink Field with energy on game days. Tailgaters congregate in surrounding lots, sharing food, playing games, and cheering in unity. Known for its seafood offerings and craft beer selections, the tailgating experience here is a true reflection of the vibrant local culture.
7. Heinz Field – Pittsburgh, Pennsylvania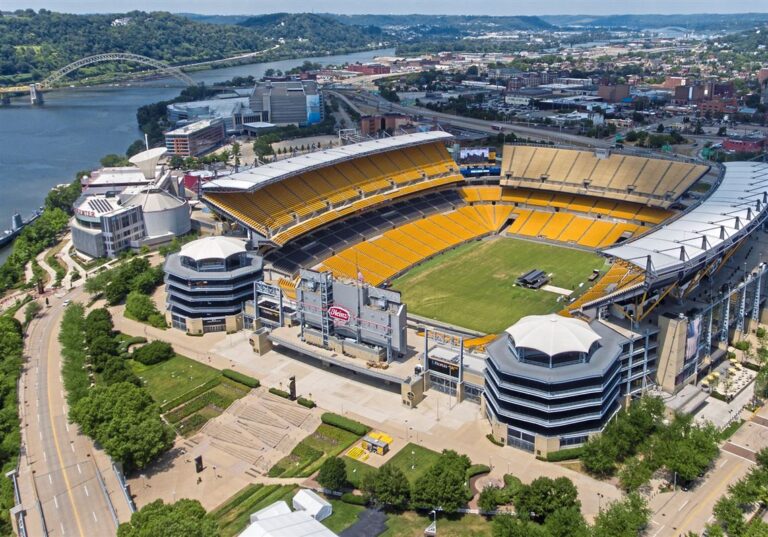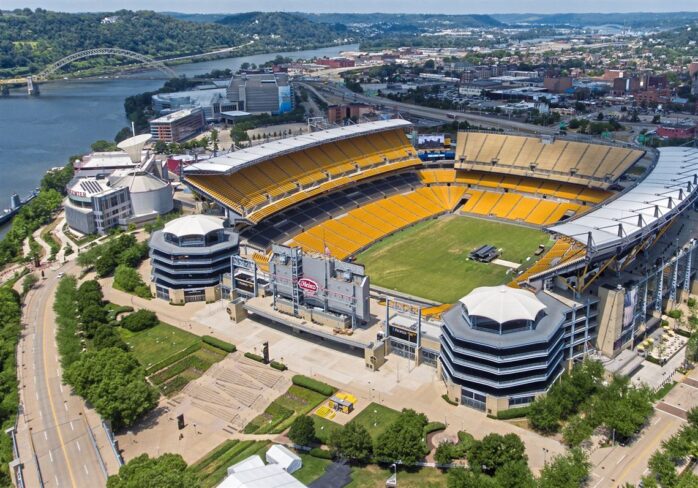 Heinz Field, home to the Pittsburgh Steelers, holds a special place in the hearts of tailgaters. With fans arriving in RVs adorned with team colors and logos, the parking lots transform into a lively festival. Heinz Field's location by the river adds a unique twist, as some fans even tailgate on boats!
8. MetLife Stadium – East Rutherford, New Jersey
As the shared home of the New York Jets and New York Giants, MetLife Stadium offers a unique tailgating experience that caters to two different fan bases. With designated tailgating areas and an array of food truck options, fans can indulge in everything from classic burgers to gourmet cuisine. Live entertainment and fan zones add to the festive atmosphere, making MetLife a standout destination for tailgating enthusiasts.
9. Wrigley Field – Chicago, Illinois
Historic Wrigley Field, home to the Chicago Cubs, offers a different take on tailgating. Since parking is limited, fans often gather at nearby bars and restaurants, transforming the surrounding neighborhood into a vibrant pre-game celebration hub. With rooftop parties, street musicians, and local food vendors, tailgating at Wrigley Field captures the heart and soul of Chicago's sports culture.
10. Nissan Stadium – Nashville, Tennessee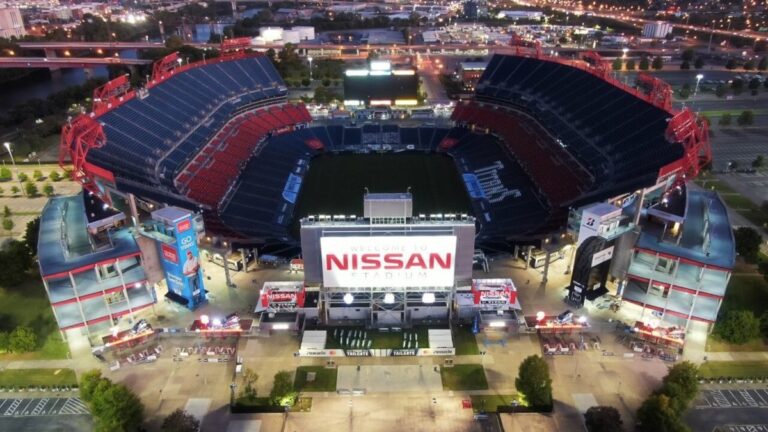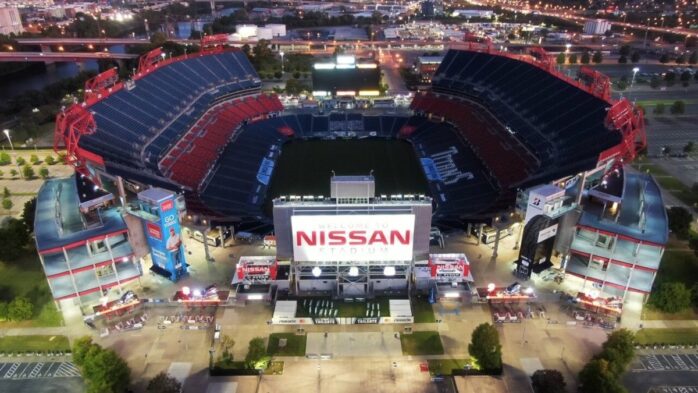 Nissan Stadium, where the Tennessee Titans play, provides a tailgating experience infused with Nashville's musical soul. Live country music performances are a common feature, and fans can often catch emerging local artists playing in the parking lots. Coupled with Southern BBQ and a welcoming atmosphere, Nissan Stadium tailgating offers a blend of sports and entertainment that resonates with the city's musical heritage.
11. Gillette Stadium – Foxborough, Massachusetts
Gillette Stadium, home to the New England Patriots, is known for its fervent fans and high-energy tailgating scene. With designated tailgating lots opening hours before game time, fans have ample time to enjoy classic New England fare, like clam chowder and lobster rolls. With a blend of traditional tailgating and modern amenities, it's a must-visit destination for football aficionados.
12. SunTrust Park – Atlanta, Georgia
SunTrust Park, home of the Atlanta Braves, has taken tailgating to new heights with The Battery Atlanta, a mixed-use development adjacent to the stadium. Here, fans can enjoy an array of dining, shopping, and entertainment options before the game. From lawn games to outdoor concerts, SunTrust Park offers a new take on the tailgating experience that's perfect for the whole family.
13. Petco Park – San Diego, California
Petco Park's tailgating scene is as relaxed and enjoyable as San Diego itself. With specific tailgating lots offering stunning views of the downtown skyline, fans of the San Diego Padres can enjoy the pleasant weather while indulging in local craft beers and fresh California cuisine. The laid-back vibe and top-notch facilities make tailgating at Petco Park a uniquely enjoyable experience.
14. Beaver Stadium – University Park, Pennsylvania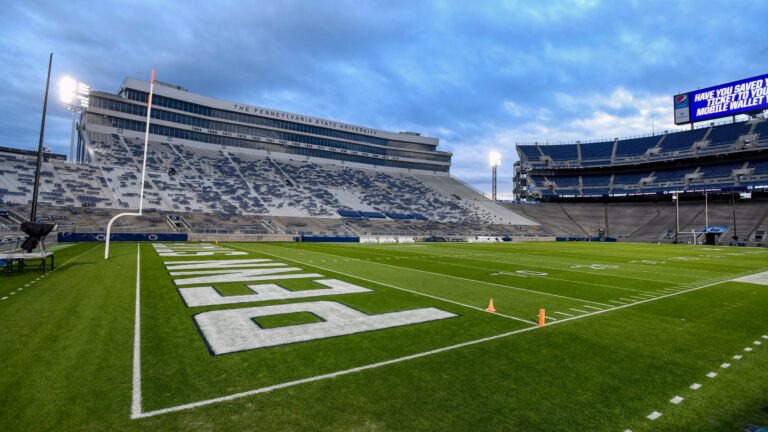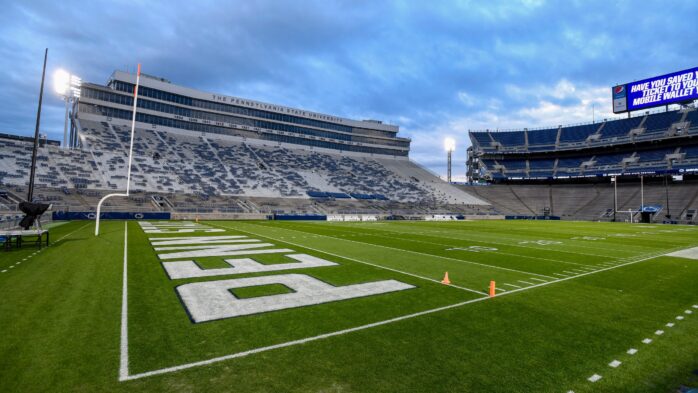 College football fans flock to Beaver Stadium, home of the Penn State Nittany Lions, to partake in one of the most spirited tailgating scenes in the country. With a sea of RVs and tents adorned in blue and white, fans turn the surrounding fields into a vibrant pre-game party. Traditional Penn State Creamery ice cream and grilled favorites add to the festive atmosphere, creating an unforgettable experience for fans of all ages.
Conclusion
Tailgating and pre-game celebrations transcend the boundaries of sports; they are cultural experiences that showcase the unique flavors, traditions, and passions of communities across the nation.
From the scenic views of Isotopes Park Stadium to the collegial spirit of Beaver Stadium, every venue in this list offers an experience that is unique and memorable. Whether you're a die-hard fan looking to continue a time-honored tradition or a newcomer eager to explore, these venues promise an enriching and exciting game-day experience. As we celebrate the essence of sports fandom, these stadiums stand as a testament to the shared joys, community bonds, and unforgettable memories that make tailgating a cherished American tradition.
So grab your tickets, fire up the grill, and make your next game-day an adventure to remember!