Tom Brady may well go down as the greatest of all time. Not just as a quarterback but as the greatest NFL player to have ever graced the game. A lot of that is down to how many times he has triumphed in the Super Bowl but you can also see it in his stats. For the latest NFL odds on who may rival Brady's position in the sport, check out Fanduel.com.
His 23-Year NFL Career
So it's official, Tom Brady has retired from American football and his NFL career is over. What a legacy to leave behind with pretty much every accolade going which leaves him as the G.O.A.T. He was once a sixth-round pick but has gone on to live every boy's dream when they enter the sport.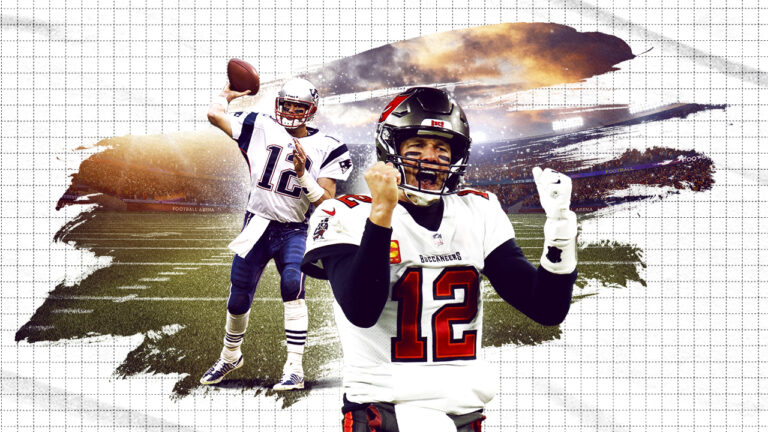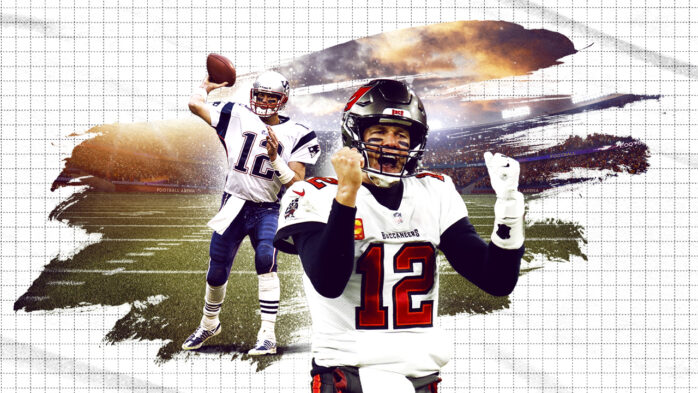 From the drive and obsession to keep going for as long as he did to the hunger and the will to win. Though you can no longer pick Brady in your Fantasy NFL, there are still some great players out there.
Surely, few quarterbacks will master game-defining throws quite like him. Patrick Mahomes may one day cement his legacy in the game yet Brady stands apart. He won the Super Bowl seven times and leads the way for passing yards with 89,214. Mahomes has some way to catch up on touchdown passes too with 649.
In his final year with the Tampa Bay Buccaneers, Brady had 25 touchdown passes. He was not quite winding down as he led the Buccaneers to the Super Bowl in 2020. Over the course of his NFL career, he amassed 251 wins, 15 Pro Bowls, five Super Bowl MVP awards, and 7,752 completions.
His Postseason Record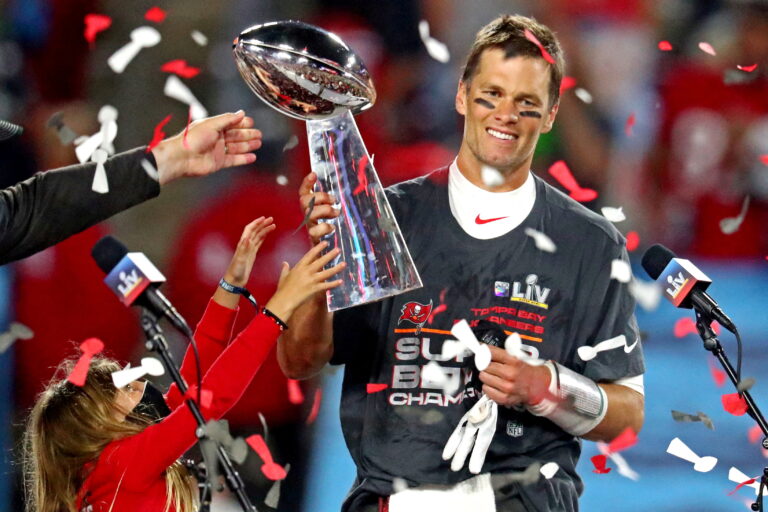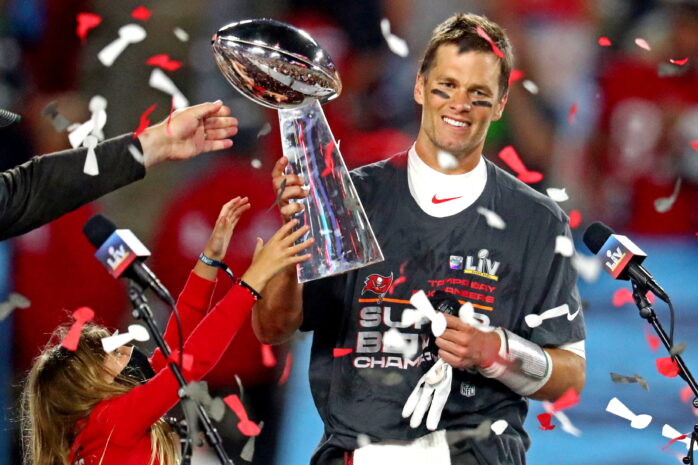 Brady's postseason record may stand for decades, perhaps all-time. He leads the way in season appearances with 20, of wins with 35, and in games started at 48. That Super Bowl record may take a while to be beaten too as he won 7 in total from 10 appearances.
His completions stand at 1,200 with 13,400 passing yards and 88 passing touchdowns. Most teams feared leading Brady's teams as the game drew to a close, and with good reason too. He had nine fourth-quarter comebacks and 14 game-winning drives. That goes some way to prove just how high his will to win truly was and how he never believed he and his team were beaten.
As A New England Patriot
In the 2000 NFL Draft, Brady was the 199th overall selection and headed to the New England Patriots. That seems staggering yet he proved his worth during his second season when he became the starting quarterback. The Patriots won their first-ever Super Bowl title and ended up with six, all with Brady as quarterback.
Obviously, he was the team's primary starter for a full 18 seasons as he led them to 17 divisional titles. There were 11 in a row from 2009 to 2019 as the Patriots, and Brady, dominated. The Patriots featured in nine Super Bowls, winning six of them which is an enviable record alone.
As A Tampa Bay Buccaneer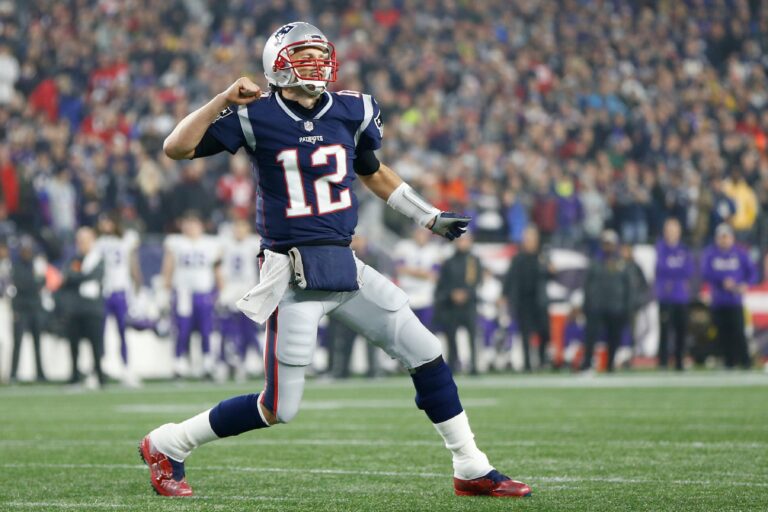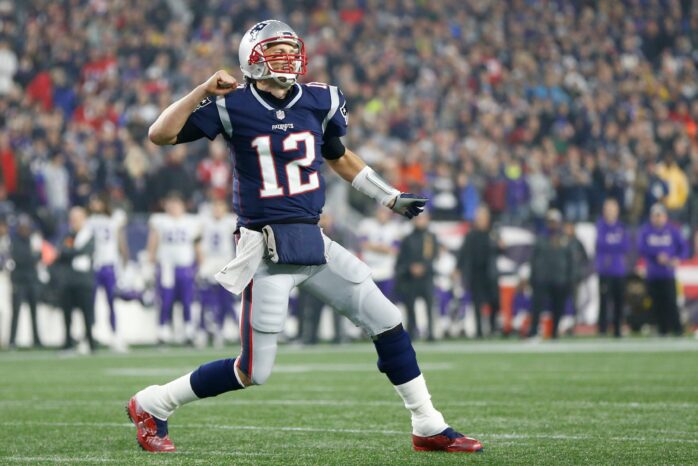 When Brady moved to the Tampa Bay Buccaneers, few expected him to have quite the impact he did. Within three seasons, he had risen to second on the franchise's all-time list for touchdown passes with 108. He was also third for passing yardage with 14,643. Only Jameis Winston outranked Brady on both counts.
In the 2021 season, Brady set several franchise records for a single season. There were 43 touchdowns with a completion rate of 485 of 719 passes for an exceptional 5,316 yards. It goes without saying that his three-season stint gave the Buccaneers their most successful seasons. There was the Super Bowl in 2020 with a dominant performance over the Kansas City Chiefs and back-to-back divisional titles.
Those statistics help demonstrate Brady's influence on an entire franchise. It also shows his longevity as he was coming to the end of his career. Even in his increased years, he used his game knowledge and nous to devastating effect. Though he may not have been as nimble as in his younger years, he was still undeniably effective.
His Individual Records
There are some statistics that are central to Brady's record and impressive longevity. He is the oldest player to be awarded the Super Bowl MVP, at the ripe old age of 43. That's for two different franchises too. He was also unanimously named to the NFL's All-Time Team for their 100th anniversary in 2019.
Brady has won the Super Bowl in three different decades and is the oldest quarterback to be selected to the Pro Bowl. He was also named in two all-decade NFL teams for the 2000s and the 2010s, the only quarterback to do so.
Then there are the major quarterback records that he holds with numbers so high they set the standard for coming generations. That's in career completions, passing yards, games started, and touchdown passes. Then there are quarterback wins, regular season wins, playoff wins, and Super Bowl MVP awards. If there is a quarterback who is going to rival those numbers then they will need to dominate for decades, just like Brady did.
Summary
To put these statistics into perspective, Brady has more Super Bowl championships than any other NFL franchise. As things stand, there is no quarterback that comes close to matching his numbers during his career and postseason. That is why he is simply known as the G.O.A.T. and why he may stand apart from the rest for decades to come. His statistics and career set the benchmark for the NFL.
Brady's career goes to show how dedication to a single sport and position can create huge dividends. It's also strange to think of Brady as a sixth-round pick from the 2000 NFL Draft. Not so much as to how long ago that was but how much of a draft steal he effectively was.