With the 2023 football season rolling for several leagues, it is time to look at who will be the top players to watch out for this year.
Let's take a closer look at some of the best players in football who will be making their mark in 2023. We'll discuss their strengths and career trajectories so far. We'll also provide our predictions on which ones could become potential stars in the near future. So if you're looking for some insight into who to watch out for in 2023, then this article is for you!
As a sports fan, you don't want to overlook these rising stars and the most promising players when you place your favourites online on this website.
Youssoufa Moukoko (18) – Borussia Dortmund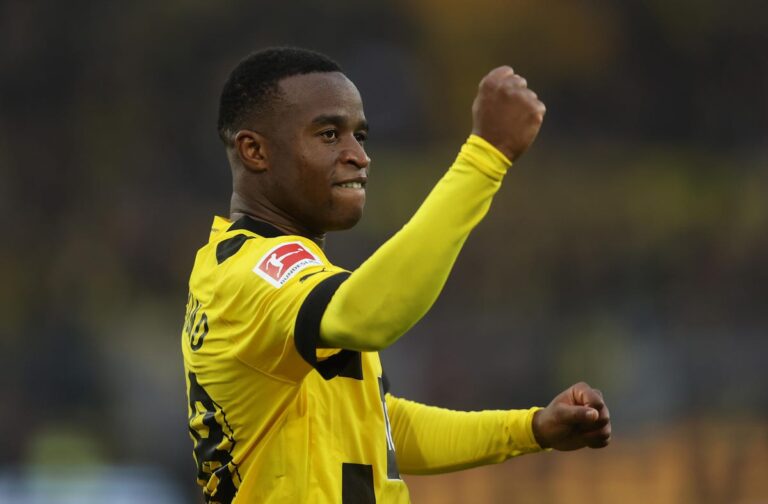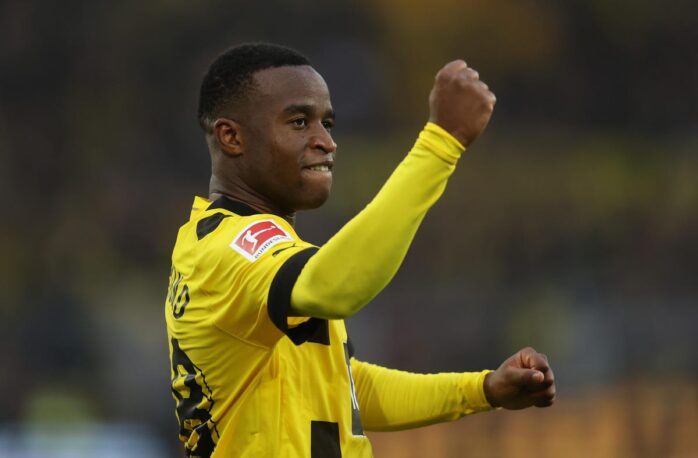 Moukoko is the youngest player ever to start in Bundesliga when he featured at 15 years old. At 17, he was already valued at almost £20 million, thanks to his phenomenal stats: 49 appearances and 83 goals for U17 and 23 appearances and 44 goals for U19 Bundesliga.
Dortmund's striker has his fair share of injuries that slowed down his progress but he is consistent whenever he is on the field. He can twist and turn, he can provide unpredictable plays, and can shoot at impossible angles while working the ball in the field. He is still blooming, soon he might become Dortmund's reliable striker.
Pablo Martín Páez Gavira (Gavi, 18) – FC Barcelona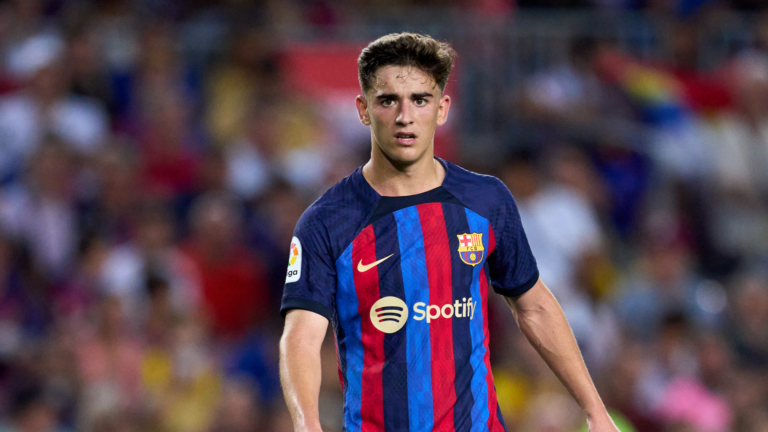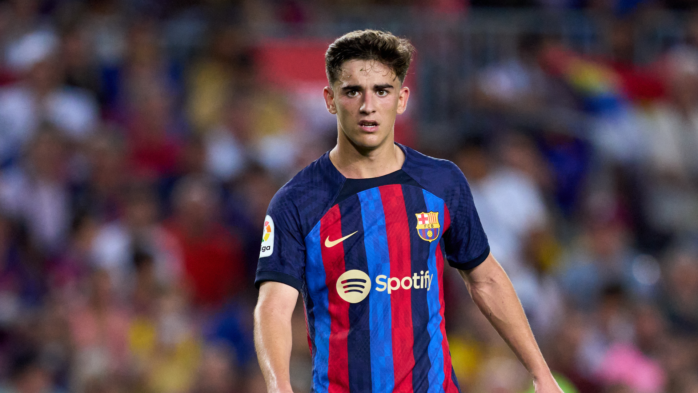 The young midfielder has several phenomenal records under his belt. In 2021 at 17 years old, he was the youngest player to represent Spain. While during Spain vs Costa Rica match in the last 2022 World Cup, he made history by being the youngest Spaniard to score at the tournament and the third youngest in all of World Cup history. He also won both the Golden Boy award and Kopa Trophy last year.
Fans noted that he is becoming one of the best Spanish midfielders since Xavi Hernández and Andrés Iniesta. And the comparison is not unfounded, given that Gavi is also a product of Barcelona's La Masia like the two great players before him. Other clubs are definitely looking at Gavi, but the star player seems only to have eyes for Barcelona and the team wants it to stay that way by setting a $ 1-Billion release clause to his contract.
Jude Bellingham (19) – Borussia Dortmund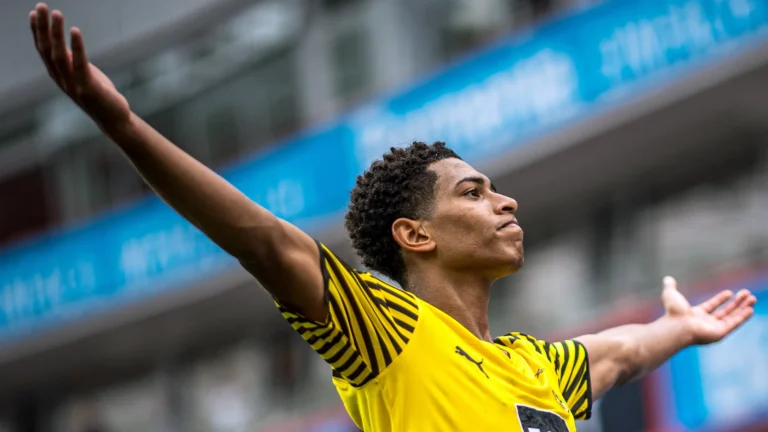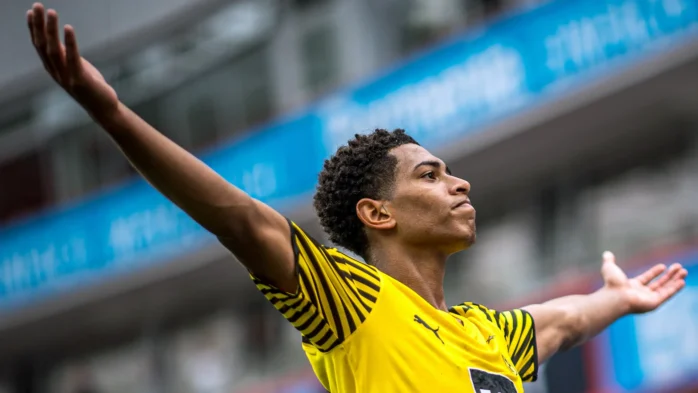 Bellingham is an excellent midfielder who has consistently performed well even at a young age. He started 32 games and scored four goals for Dortmund in 2021, however, he only saw action three times off the bench for England during the 2021 Euros. Two years later, the 19-year-old player matured under Favre's guidance and was able to play the whole time in the games he was in and recorded a total of seven goals. He made three of them during the Champions League, which ranks third overall in the competition.
Although he is adaptable and can play in a variety of midfield positions, his unexpected drifts and line-breaking passes make him best suited for attacking midfield. He played consistently at the World Cup, which piqued the interest of other clubs. While his future is still uncertain, he is unquestionably a major target for this summer's transfer market.
Jamal Musiala (19) – Bayern Munich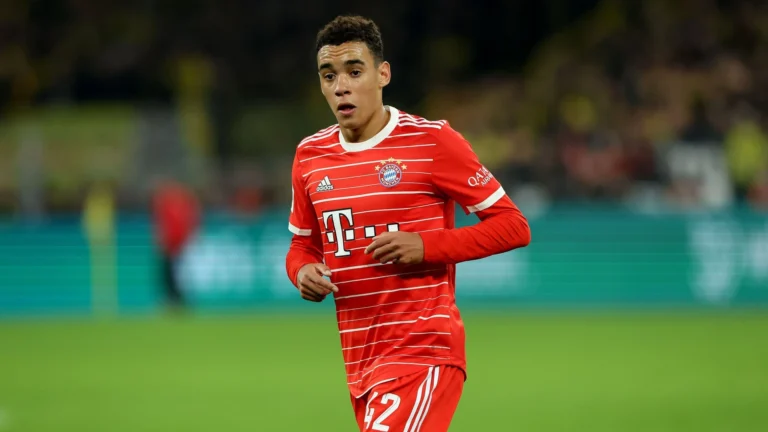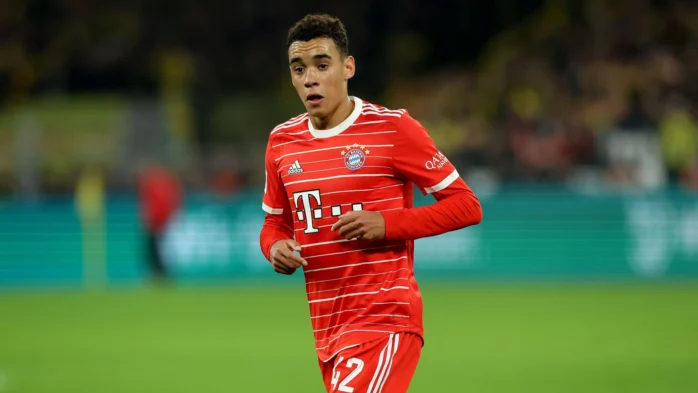 Jamal experienced a meteoric rise ever since his move to Bavaria at age 16 in hopes of developing his professional football career. After he left Chelsea for Bayern Munich in the summer 2019, the young athlete scored just 16 minutes into his debut and had an average of a goal or assist every 105 minutes for Bayern's U17. It did not take long for him to be promoted to the U19 squad.
Musiala became the youngest Bayern player to feature in the Bundesliga. He made his debut at age 17 in the 2019/20 Bundesliga season during the game against Freiburg. At some point, he was also the youngest goalscorer in Bayern when he secured his team's 8th goal, ending their match with Schalke at 8-0. So far in the Bundesliga 2022/2023 season, he has made nine goals and six assists in just 14 matches. This remarkable feat gained him the record as Bayern's top goalscorer and assist provider so far for this season.
He has been an indispensable player for Bayern since he joined the club. Will he continue this quality play this year as well? It's definitely something to look forward to. You can't put it past him to exploit the mid-filed space to assist or strike the ball himself every chance he gets.
Enzo Fernández (22) – S.L. Benfica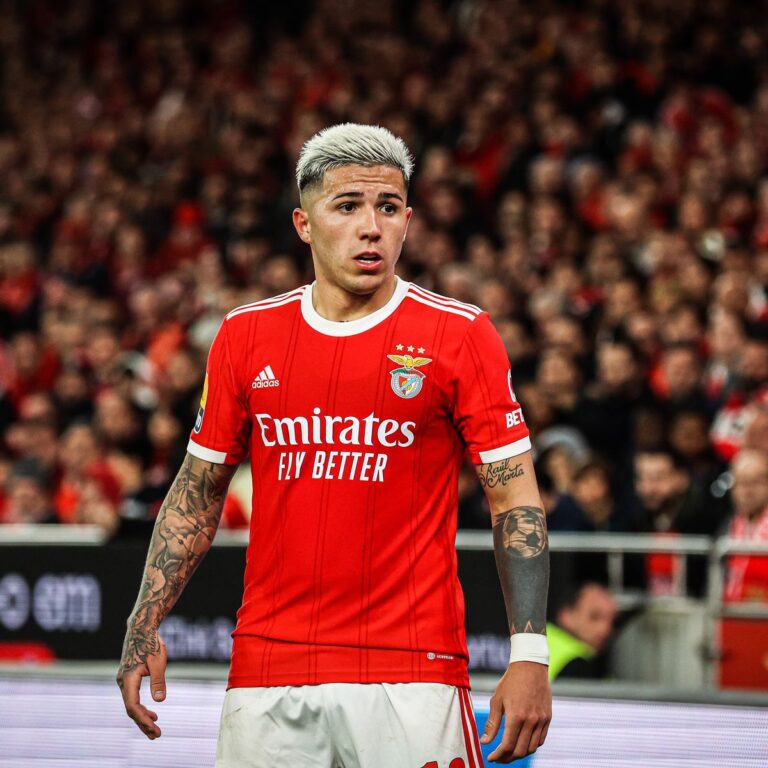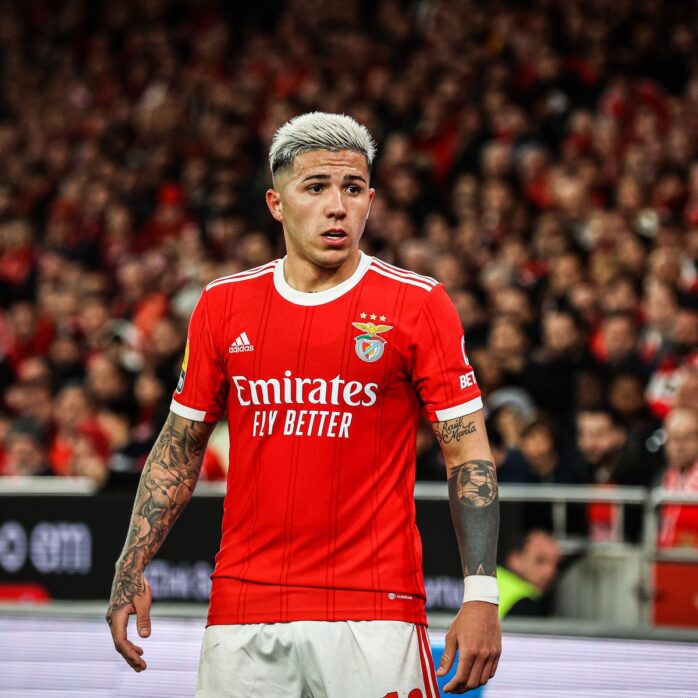 Fernández might be older than the other players featured in this article. But there is no way that we can forget to include the 2022 FIFA Young Player of the Tournament receiver on our list.
2022 has been a whirlwind for his professional football career. In August, he made his Benfica debut in a UEFA Champions League match. He made his senior international debut in September, and months later, he became part of the World Cup 2022 winning squad for Argentina. Fernández secured his spot after excelling in his club Benfica and other great plays during pre-tournament friendlies.
The young star is known to be an all-round midfielder. He has a boundless energy to win the ball back to his team's side and possesses great defensive instincts. Yet his superb performance is mostly found when he has the ball where he attacks using his wide passing range. Their game against powerhouse Paris Saint-Germain has been a testament. He intercept and tackled and when Benfica had the ball possession, Fernández successfully completed six of his seven long passes with 91% accuracy.
Conclusion
We have compiled a list of the top five young football players to watch in 2023. From prolific goal scorers to powerful attack midfielders, these players will be sure to make an impact on their teams and on the international football scenel. Get ready for a thrilling year of football with these five stars!