Triathlon is a multidisciplinary sport, which as the name suggests, consists of three disciplines – swimming, cycling, and running. This means that you really put your fitness to the test, but at the same time, you have a good time, because there are challenges and great variety in what you do.
One thing you can be sure of is that by no means are your usual swimwear or exercise equipment suitable for triathlon. In the beginning, you should know that you need to invest in quality sports equipment, which covers all three disciplines, is easy to carry, practical, and will not interfere with your activities.
To win in this activity, you really need speed as the main skill, because you need to cover the required distances in the shortest time. Most often, there are no fixed distances, ie it is currently unlocked. The shortest, also known as the super sprint, is 400m swimming, 10km cycling, and 2.5km running, while the most demanding is 3.8km swimming, 180km cycling, and 42km running. There is also an ultra triathlon, which is the most challenging of all versions.
Of course, for all this to be successful, it is necessary (and crucial) to have the appropriate equipment for this discipline. Today we will focus more on the equipment than on the technical details of the triathlon. As you guessed, first of all, you have to look for quality, which you can find at certified equipment vendors such as sumarpo.com.
Let's see what your options are:
One-piece triathlon suit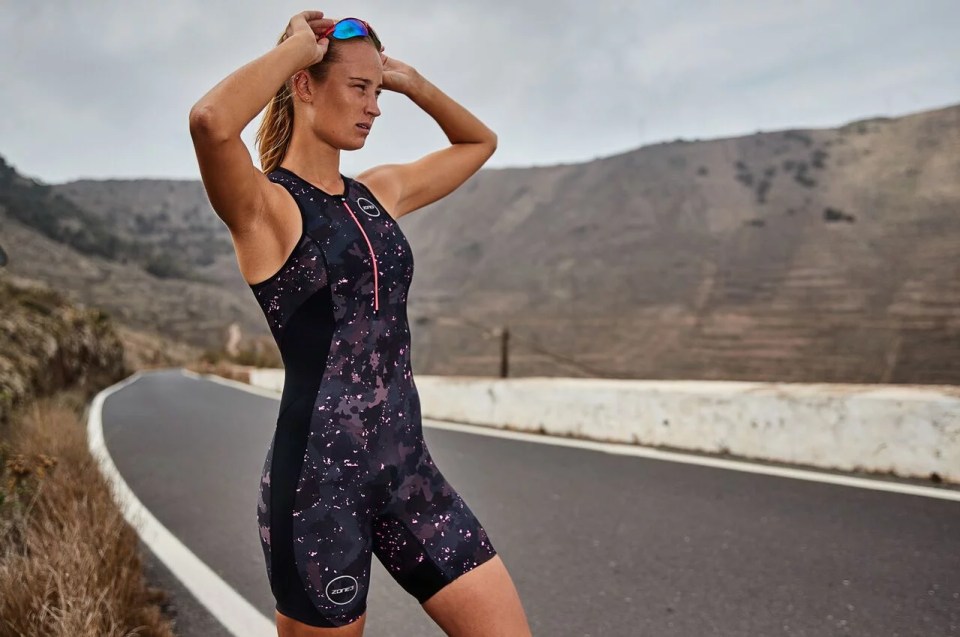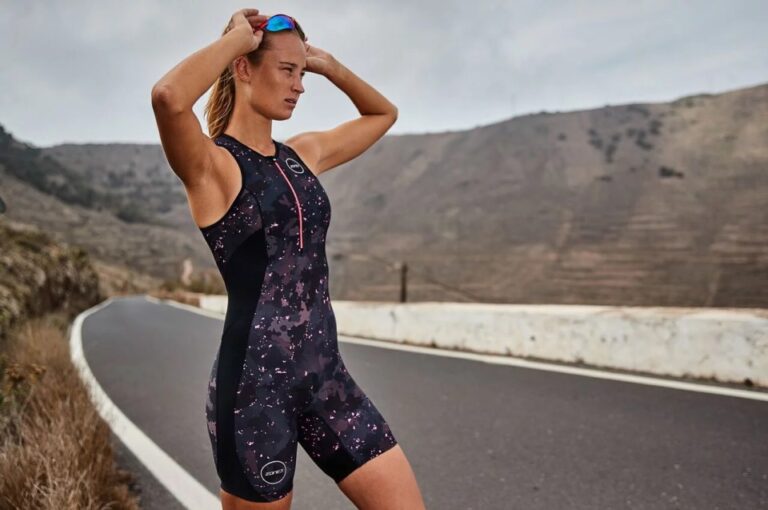 This outfit looks like a full-length jumpsuit that you have to wear well to cover your whole body. It will move easily in water and as you ride your bike, it will dry quickly thanks to the insulating layer that does not allow moisture to penetrate your skin. It also means that you will be warm enough to be able to ride a bike. Also, the materials are usually porous enough, so the sweat will dry easily. All in all, it looks like a practical piece, except for one aspect – it's hard to take off in case you need a toilet. Even if you manage to do that, you need time to get comfortable in it again and move on to the next challenge.
Two-piece triathlon suit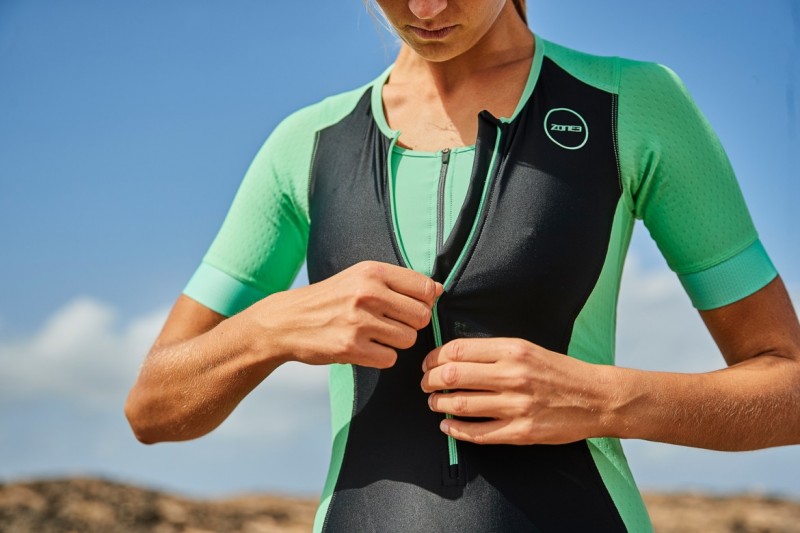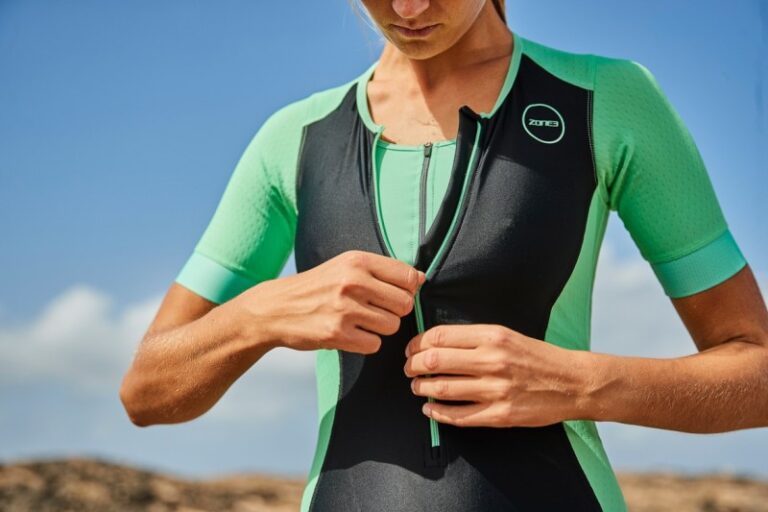 A really cool way to combine your favorite colors and patterns. They are more practical when it comes to using the toilet because you can easily take off the lower part. But a problem can arise with stretching in the abdomen, so you are exposed to the weather when that part of your body is very hot. However, these suits are not the most perfect, but also, in general, any solution for triathlon. Therefore, you need to focus on what suits you best as an option.
Is there a need for underwear?
In women, it all depends on their breast size. But there are suits that have built-in support for those girls with bigger breasts. Most of the time, the suits are strong enough to keep the whole body tight and balanced, so most of the time there is no need for additional bras or special sports underwear.
Shorts with cushioning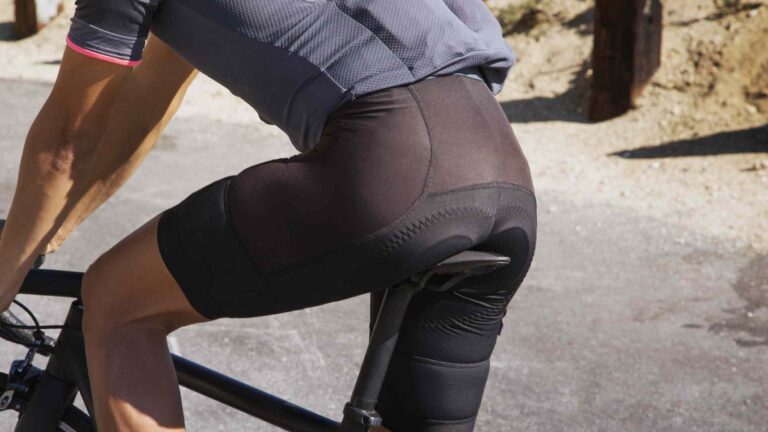 We all know that cyclists have special shorts that protect their buttocks during long rides. Well, if you still decide not to use triathlon suits, it is good to invest in quality shorts that, in addition to being quick to dry, will also be practical for cycling. The seat can be quite stiff and cause pain between the legs, regardless of your gender. Because of this, triathletes often choose shorts that have a seat pad, which is not as thick as the special equipment for cyclists. The reason for this is that the same shorts are used for both swimming and running, so it should not be an obstacle to the performance of the competitor.
Choose a suitable top
Cotton T-shirts may be your favorite, but many experienced triathletes would choose a special model known as the singlet. It is a top that is practical for all three activities and will be comfortable both while running and while swimming. Women can choose models that have adequate support for the chest area.
It is important to find a material that dries easily and does not retain moisture from sweating. As you know, the moisture and weight of the textile can prevent you from achieving your best results. Of course, make sure that dressing and undressing are easy processes, as no one wants to waste time and energy changing clothes.
Important tips for beginner triathletes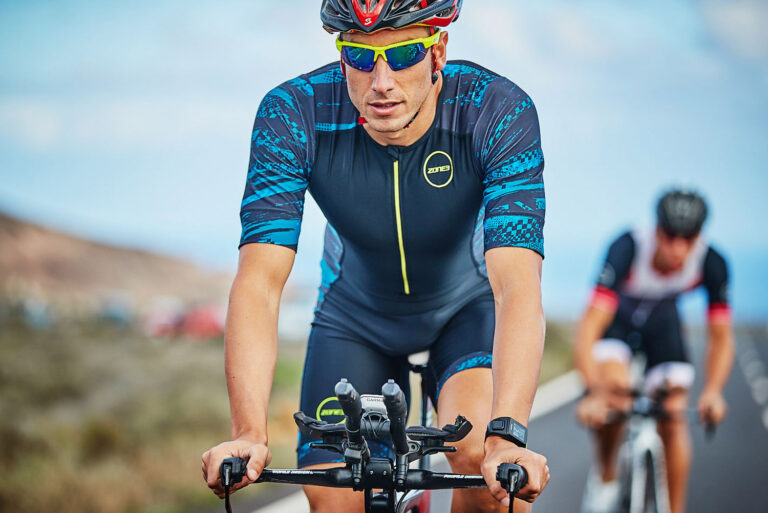 Experienced people already know these things, but it is good for beginners to learn them in time, before making a mistake. These are the following tips:
– Female competitors should avoid wearing a regular bra. It is impractical and easy to move. Sports bras are a better choice if you do not have a suit with proper support.
– A bathing suit can be a bad choice because no matter how fast it dries, it will always be at least slightly damp and will make cycling a little uncomfortable.
– Try not to change, but to find equipment that you will wear once and wear until the end of the match. The only additional activities should be putting a protective helmet on your head and of course, wearing appropriate footwear after you get out of the water.
– Clothes malfunctions can be a real horror. Try to notice them before the match, so that you can repair or replace the damaged piece of your equipment.
Conclusion
Athletes who wear the right equipment can conquer the world, literally. Of course, you can achieve great results with the usual clothes you wear for exercise, but the feeling of being fully equipped is irreplaceable. Therefore, inform yourself in time and do not underestimate the power of sports equipment, even when it seems expensive and you think you can't afford it.
In reality, all things will go much easier when you have your appropriate triathlon suit.