Two-time Grand Slam winner Shane Williams says luck plays a massive part in the outcome of rugby's Six Nations tournament.
The legendary Wales winger finished his career as his country's top scorer, fourth on the all-time list, and was a key member of three World Cup squads.
However, he is best remembered for his contributions in 2005 and 2008, as Wales swept the board to claim the Grand Slam in the Six Nations.
In a recent interview with Betway, the 44-year-old admitted that talent alone is not enough to win one of the most prestigious prizes in professional rugby.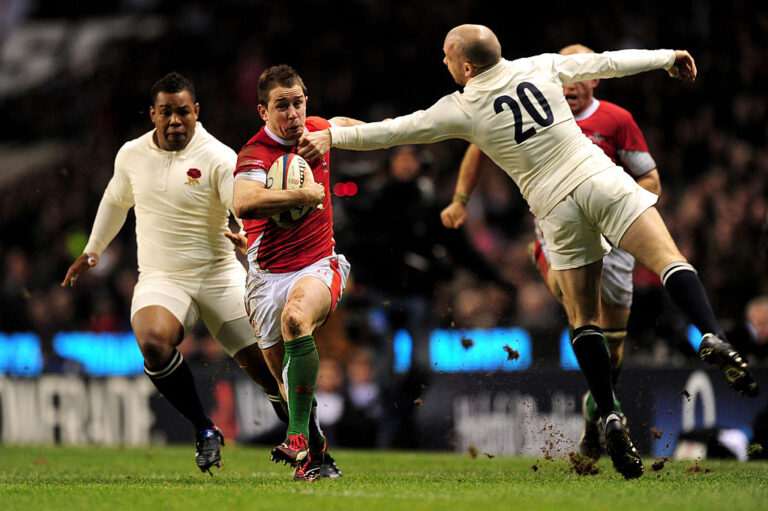 "It's extremely hard to win the Grand Slam," Williams said. "As people who watch the Six Nations know well, it's such a short turnaround, it's only five games, you're only playing five different teams. Surely it's not difficult to win every game? I can assure you it is.
"You've really got to be on top of your game for the full tournament. The level of competition is so tight. One mistake in any international match and you lose the match, and then obviously your chance at a Grand Slam is over.
"You're playing against some of the best teams in the world, some of the best players in the world. You've got to have a bit of luck along the way, you've got to make sure you don't get any injuries, your discipline has to be on point."
Williams' comments are particularly pertinent given how things have gone in the 2023 Six Nations, with only France boasting a perfect record after two games.
Wales kicked off their campaign with a 29-7 defeat in Ireland, but bounced back to record a hard-fought 20-17 victory over Scotland in their second outing.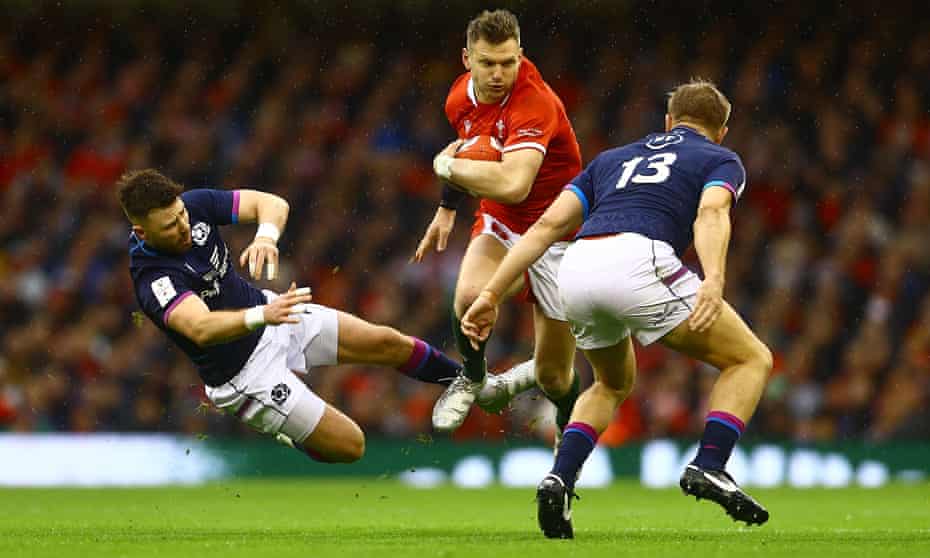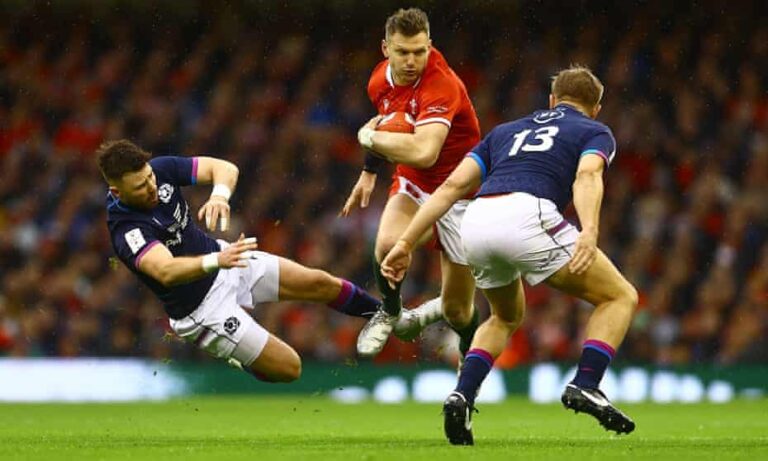 With games to come against England (A), France (H) and Italy (H), it would be a brave move to back Wales to win their seventh Six Nations title.
Their hopes of a fifth Grand Slam were ended by that opening day defeat against Ireland and Williams believes it is becoming more difficult to achieve the feat.
"It's how quick the tournament is upon you," he added. "You're playing against the best players in Europe, some of the best teams in the world, so if you switch off or your form dips at all, you get found out very, very quickly.
"The other thing with the Six Nations is if you pick up any niggles in training, or you're injured, or if something isn't quite right, in the blink of an eye, you're two or three games in and the competition is over.
"It's a fast and furious tournament and you know that any team could win it. There's never an out-and-out favourite."
A quick look at the list of previous Grand Slam winners highlights how it has become much tougher to complete a clean sweep in the Six Nations.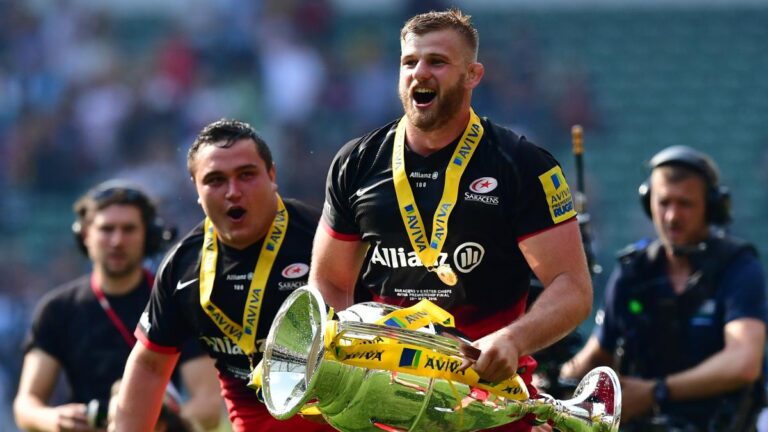 Since the inception of the tournament in 2000 when Italy were added, a Grand Slam has been won in 11 of 22 years. However, eight of those successes were in the first 11 editions.
Only England (2016), Ireland (2018) and Wales (2019) have won the Grand Slam in the last nine years and no team has defended the Six Nations title in the last four seasons.
No team has ever won back-to-back Grand Slams, while just five have managed to win the Six Nations title in successive years.
England (2001 & 2017), France (2007), Wales (2013) and Ireland (2015) are the only teams who have retained the prestigious Six Nations trophy.
Wales' success in 2023 was their second title in the last three years, but that opening day defeat against Ireland may scupper their hopes this time around.
Williams believes that teams not only need luck on their side, but must also keep their discipline if they are to come out on top in the Six Nations.
"You need a massive amount of luck to win the Six Nations," said Williams. "Just little decisions, a referee perhaps being a bit lenient on a decision, a referee getting it wrong, the luck of a bounce, or a mistake made by the opposition.
"Even players getting injured when you're meant to be playing against them. Anything, any kind of decision like that, you take them all day long, whether it's to the detriment of another team or it benefits you.
"Sometimes you find that you get on the referee's right side, and sometimes your team's annoying the ref, and the captain is not quite getting in his own way and decisions go against you. The problem is, when these decisions don't go your way, it's almost a snowball effect.
"You start to lose discipline, other players in your team that lose discipline. All these factors count, they really do."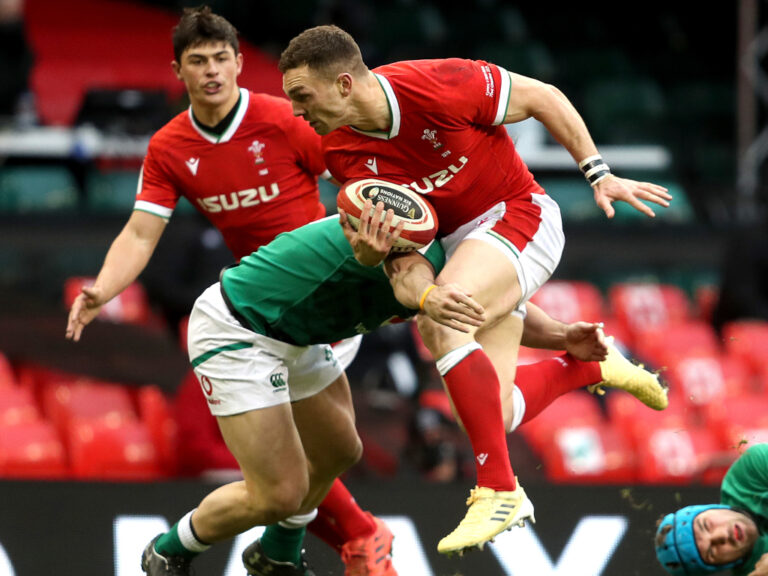 Williams will undoubtedly be an interested spectator on Saturday as Wales travel to Twickenham to go head-to-head with England in one of the biggest fixtures in sport.
The home side have also had a mixed start to their Six Nations campaign, losing 20-17 in Scotland before romping to a 33-0 victory in Italy.
Wayne Pivac's decision to release Louis Rees-Zammit back to Gloucester has caused plenty of debate across Wales, although it may ultimately prove to be the correct call.
Moving the returning Josh Adams back to the wing looks sensible, while Alex Cuthbert will get another chance to shine after impressing against Scotland.
Pivac has previously been down the road of making controversial calls with his team selection having dropped George North before turning him into Wales' top option at 13.
His approach is different to previous head coach Warren Gatland, who tended to keep players around the squad to allow them to work on any issues in-house.
Saturday's clash with England will highlight whether Pivac's move is bold or reckless. Having been part of winning teams himself, Williams fully understands what it takes to succeed in the Six Nations.
"It's all about doing whatever it takes to win," he concluded.