The battle of the bulge is never-ending and not without a few casualties most notably some of your favorite foods. Still, in this lifelong battle, it always helps to have every trick up your sleeve and every tool of the trade at your disposal.
For those of you who are looking to squeeze every ounce of gains out of your workout, a waist trainer can help you target your midsection specifically.
Best Waist Trainers to lose weight may look similar to other types of workout belts, especially some of the lower end powerlifting belts, but its purpose is unique unto itself.
Essentially, a waist trainer is designed to increase the internal temperature of your midsection, or core, and thereby initiate a state of thermogenesis which will help you sweat more as well as burn fat faster.
Best Waist Trainer for Weight Loss in 2023
Of course, figuring out which waist trainer is the best waist trainer can be a difficult and confusing task. That is why we have put together a list of the 5 best waist trainers and highlighted what each one does best. Then we provide a helpful buyer's guide, so you can find the best waist trainer to suit your needs.
1.

Sports Research

 – Best Waist Trainer for Weight Loss (Editor's Choice)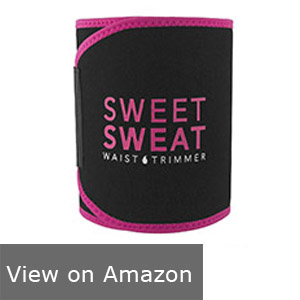 When it comes to exercise equipment, especially that which is centered around the ancillary products, there is no company that we reviewed which has been in business or developed a more storied history and well-respected reputation as Sports Research.
It is worth noting that Sports Research makes a wide variety of exercise gear not just body shaping products. With almost 4 decades of experience, this brand understands what it takes to make a high-quality waist trainer, and spares no expense doing so even if that means they pass that expense onto the consumer.
Durability
One of the best qualities about the Sports Research Sweet Sweat waist trainer is the various build qualities used to ensure that you do not have to worry about the waist trainer breaking down something that is not that uncommon considering the setting and activities a waist trainer accompanies. Still, this waist trainer tackles this approach in a couple ways.
First, it provides some of the best stitching that we have seen, utilizing a durable overlock stitching style to make sure the outer and the lining stay together from multiple sides.
On top of that, the Sports Research Sweet Sweat is also the only waist trainer that we reviewed which comes with a double velcro closure, so that all of the pressure from your movements and exercise are distributed among two different points.
Pros:
Comes in 4 different sizes
Made of latex-free neoprene
Lining is hydrophobic
Lining retains shape
Has a velcro closure
Includes Sweet Sweat Gel
Has double overlock stitching
Easy to clean
Has anti-slip technology
Cons:
A more expensive waist trainer
Only comes in a single style
2.

TNT Pro Series 

– Best Workout Waist Trainer (People's Choice)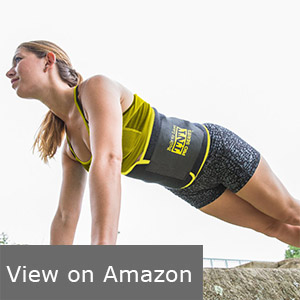 Though it has not been in existence for nearly as long as some of the other companies on our list, TNT Pro Series is still a high-end auxiliary workout equipment manufacturer.
In fact, outside of a testosterone booster, the TNT Pro Series brand focuses exclusively on equipment that is intended to help you get the most out of your workout with more than half of their products explicitly designed to either increase your thermogenic state or force you to work harder and sweat more.
Versatility
Though this is still an exceptionally well-made waist trainer, by far one of the nicer qualities about the TNT Pro Series waist trainer is that it offers something for everyone. For instance, this waist trainer comes in more sizes than any other that we reviewed. This allows you to make sure that the waist trainer you use is sized as close to your ideal shape as possible.
On top of that, the TNT Pro Series is also made wider than most of the other waist trainers of comparable size. This is important because it allows you to squeeze just a little bit more thermogenesis out of your workout and applies those effects over more of your body than some of the other waist trainers we saw.
Pros:
Comes in 6 different sizes
Comes in 2 different styles
Has an Anti-Slip Grid
Lining retains shape
Made of latex-free neoprene
Lining is hydrophobic
Has a velcro closure
Is wider than most
Can help posture
Cons:
A more expensive wait trainer
Has a strong chemical smell
3.

Lhotsee 

– Best Waist Trainer to Buy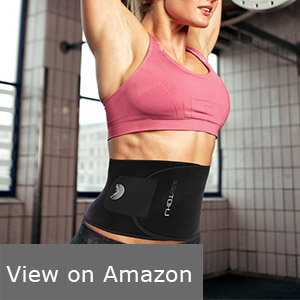 Though not necessarily unique in this regard, Lhotsee is one of the few brands on our list that utilizes an only online business model that sells primarily through Amazon's marketplace.
This provides a few benefits, but by far one of the most enticing for consumers is that Lhotsee can provide a product that is comparable to some of the best performing waist trainers we saw at a lower cost than their competitors.
That said, this is actually the only company we reviewed which does not specialize in auxiliary exercise equipment specifically or even exercise gear more broadly.
Value
When comparing the Lhotsee to the other waist trainers on our list, it is important to remember that the company may not always know exactly what is ideal for instance, their sizes tend to run a bit smaller than those of their competitors. However, in almost every other respect, the Lhotsee is more than comparable with every other waist trainer we saw.
For instance, this waist trainer is the only one that we saw that makes use of a fine-velcro closure. While all of the waist trainers on our list use a velcro closure, this was the only one whose "teeth" were fine providing more gripping points. On top of that, this waist trainer also provides a good mix of sizes and styles to choose from.
Pros:
Comes in 3 different sizes
Comes in 4 different styles
A less expensive waist trainer
Made of latex-free neoprene
Has a velcro closure
Lining is hydrophobic
Is easier to clean
Has a non-slip grid
Lining retains its shape
Cons:
Not as wide as some
Not as long as some
4.

UltraComfy 

– Best Cheap Waist Trainer (Best Price)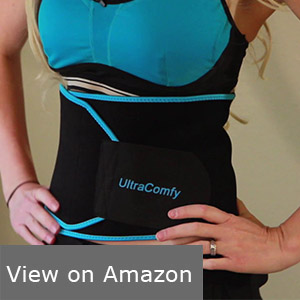 Like some of the other companies on our list UltraComfy is a brand that utilizes an only online business model to keep their overhead costs down and pass on those savings to their consumers hence why it is our best price budget waist trainer.
That said, this is still a high-end product which only makes sense considering that UltraComfy specializes explicitly in ancillary exercise equipment.
In fact, this waist trainer and a suit-top vest body trainer are the only two products that UltraComfy makes, allowing them to put all of their focus and efforts into providing the best experience possible.
Lining
This may come as a bit of a surprise, but the UltraComfy waist trainer is not only the least expensive product that we reviewed, it is also the only product that included a particular feature in its construction: antibacterial properties.
This is especially unusual considering that waist trainers are designed specifically to induce a state of thermogenesis in your core and drastically increase your rate of sweating. It seems like that would be a feature that all waist trainer manufacturers would include.
That said, this would actually go a long way in explaining why the UltraComfy waist trainer is endorsed by Kim Kardashian as her go-to waist trainer.
Pros:
The least expensive waist trainer reviewed
Comes in 5 different sizes
Is 3mm thick
Made of latex-free neoprene
Is double stitched
Has velcro closure
Is wider than most
Has antibacterial technology
Lining is hydrophobic
Cons:
Not as long as some
Only comes in a single style
5.

Fitru 

– Best Waist Trainer for Men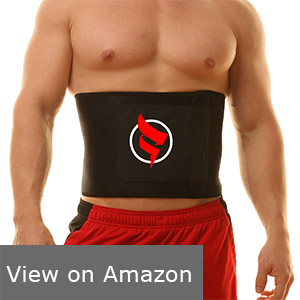 Fitru joins a list of other companies on our list in that it is incredibly new in fact few companies we saw making waist trainers have been around longer than half a decade.
That said, they are definitely a step above some in that they have developed a good reputation such that they do not have to rely exclusively on Amazon to sell their wares.
On top of that, this is another company that specializes exclusively in providing high-end ancillary exercise equipment, going a step further and focusing on body shaping and training products.
Hygienic
While the Fitru waist trainer does not come with all of the potential hygienic features that we have seen, it does come with one in particular that makes it ideal for being used every day: anti-odor technology. While virtually every waist trainer on our list is at least modestly easy to clean though some are easier than others that would still necessitate you washing the waist trainer after every use.
Thankfully, with its hydrophobic liner and a build that features anti-odor technology, you can use this waist trainer multiple times before have to wash it though you should rinse it after every use or at least wipe it down with a damp cloth.
Pros:
Comes in 4 different sizes
Comes in 4 different styles
Is double stitched
Has non-slip liner
Has velcro strap
Made of latex-free neoprene
Lining retains shape
Lining is hydrophobic
Has Anti-Odor technology
Cons:
The most expensive waist trainer reviewed
The closure is not the most durable
Best Waist Trainer to Lose Weight – Buyer's Guide
Material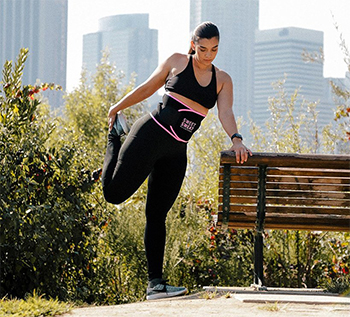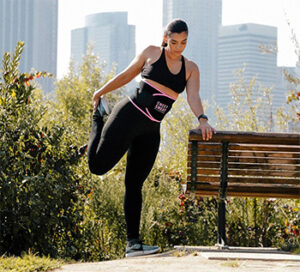 When it comes to the material used, there is really only a single one that is common: neoprene. This is because neoprene is technically a type of rubber which provides it both an exceptional level of flexibility and stretchiness as well as a robust amount of durability.
In fact, neoprene is actually one of the most common materials used for medical-grade body sleeves whether they are worn on the arms, legs, or torso.
Beyond the excellent combination of flexibility and durability, neoprene is also great at insulating and trapping heat, which makes it perfect for inspiring the fat burning process of thermogenesis within your core.
That said, it is important to note that neoprene can cause an allergic reaction in people who are allergic to rubber. On top of that, even those without a rubber allergy should not place neoprene in direct and heated contact with the skin for extended periods of time or else they may develop inflammation.
However, this is not significantly different than the other material used for waist trainers latex rubber and in fact is noted for generating far milder allergic reactions as well as less general inflammation.
Lining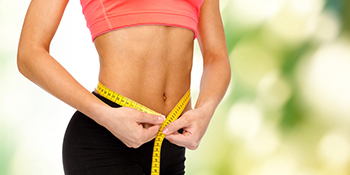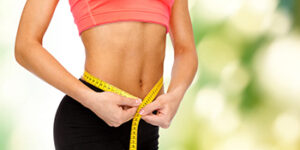 The lining of a waist trainer will actually serve a number of important functions and is by far the most important part of the waist trainer. Essentially, the lining of the waist trainer is where the thermogenesis inducing neoprene is located.
Beyond increasing the localized temperature of your core, the lining of a waist trainer should also feature some form of raised pattern or design that allows it to more stably grip the surrounding fabric of your workout clothes or your skin if you go that route.
Beyond a gripping surface, the lining should also be designed to be hydrophobic so that it does not absorb your sweat though this generally does not apply to the outer layer of the waist trainer which is generally made out of some kind of synthetic fiber like nylon or polyester.
Closure
The closure of the waist trainer will ultimately determine a couple qualities. For instance, it is the closure of a waist trainer that generally fails before any other part except perhaps the stitching of the lining to the outer, thermogenic layer.
While there are a couple different types of closures, there is one that is generally preferred over the others, though it can be somewhat difficult to gauge in terms of quality. The closure will also play a role in determining how well the waist trainer remains in place while you are working out.
Velcro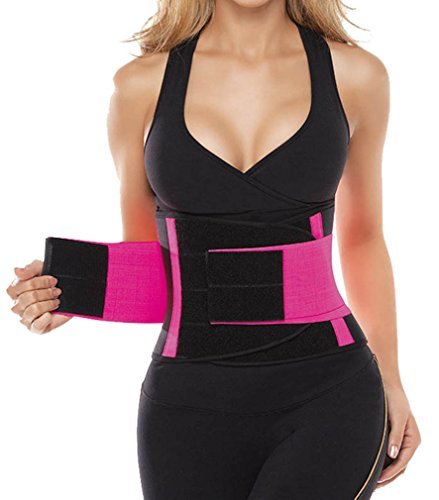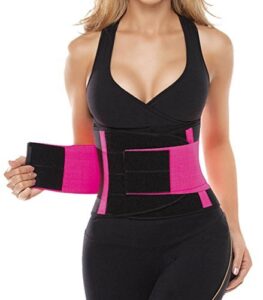 This is by far the most common type of closure used for a waist trainer and for good reason. The velcro closure allows you to quickly and easily put the waist trainer on, adjust it in mid-exercise if necessary, and remove it easily when you are finished.
On top of that, a velcro closure is also the most flexible type of closure used for waist trainers making it more comfortable than other types. The velcro closure will not restrict your movement in any way, though it can be difficult to know how effective or durable the velcro closure is ahead of time without researching customer reviews.
Loop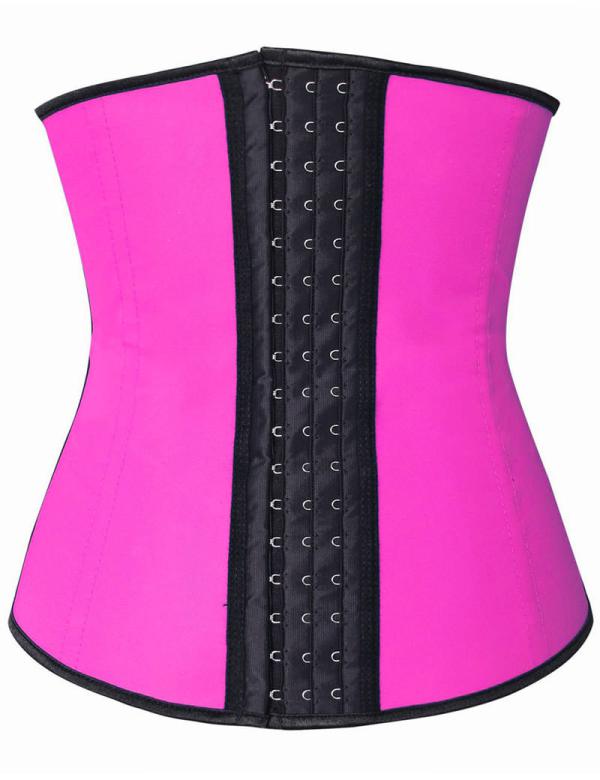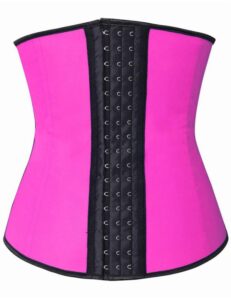 This is actually an exceedingly rare kind of closure to find and is not used with any of the waist trainers that we reviewed. Essentially, this kind of closure will have a loop like with a belt, generally made of plastic, that allows the waist trainer to loop through and then back.
This provides additional security by applying pressure on the belt and is generally included as part of a velcro closure to reinforce the closure. However, it is also stiffer, restricts movement, and is not as comfortable as a simple velcro closure.
Conclusion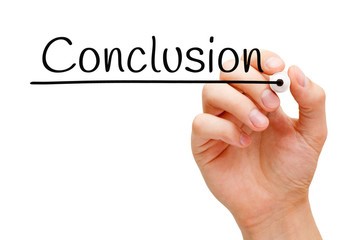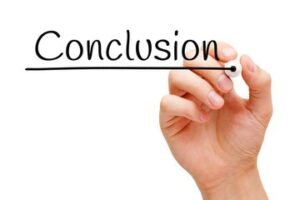 In the end, there is no single product which will be the best waist trainer for every person though, unlike some products out there, most waist trainers do not diverge too terribly from the formula as well.
Regardless, there are always subtle differences between one waist trainer and another to help you identify which one is right for you.
In our opinion, we recommend the Sports Research Sweet Sweat. For one, this is easily one of the more durable waist trainers that we reviewed utilizing a double overlock stitching construction and providing a double velcro closure.
When combined with the anti-slip and hydrophobic lining, this waist trainer will stay put better than most. As an added bonus, the Sports Research Sweet Sweat even comes with a free sample of the Sweet Sweat Gel to get even better results.
Of course, some people will prefer to spend less so long as that does not come with a significant decrease in quality, and for those people, we recommend the UltraComfy waist trainer.While most of its features are similar to those of its competitors, one of the unique qualities of the UltraComfy is that on top of providing anti-slip and hydrophobic technology to its lining, this waist trainer is also antibacterial.