But these are not the only guys packing bags of money home from football. Clubs are also making a killing by clinching lucrative sponsorship deals.
Before we tell you more about the clubs with some of the heaviest money-spinning sponsorship deals, you may wonder why brands pay that much to sponsor a football club.
There is a sea of money being made in football. From elite players like Cristiano Ronaldo and Lionel Messi earning millions of euros per month to punters making a fortune betting with prediction tips from https://www.telecomasia.net/es/apuestas-deportivas/pronosticos/baloncesto/nba/.
Let us examine this.
What do Brands Gain from Sponsoring major Football Clubs?
You've probably heard about several organizations, including previously unknown firms spending significant sums on football clubs as sponsorship payments.
What you may not know is that the brands are making their money back in one way or another from these investments. Here are some of the goodies for them too.
Brand Awareness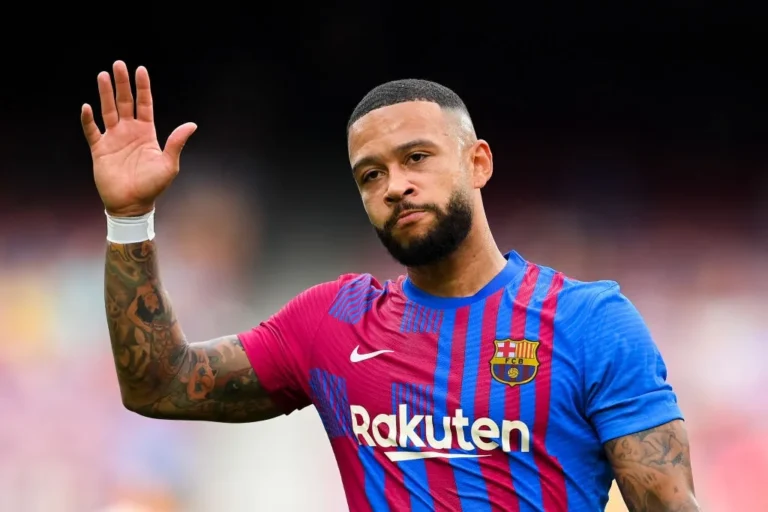 Any organization that signs a sponsorship agreement with a major football club will undoubtedly increase the number of people aware of its existence.
People will now know about its services, seek them, and even become customers, thus rewarding such brand awareness.
More Money
What is a business without money? Brands are always seeking ways to increase their income. Thankfully, these sponsorship deals are safe bets.
Sales will increase as more people become aware of their services, more contracts will come their way, and revenue will soar.
Credibility boost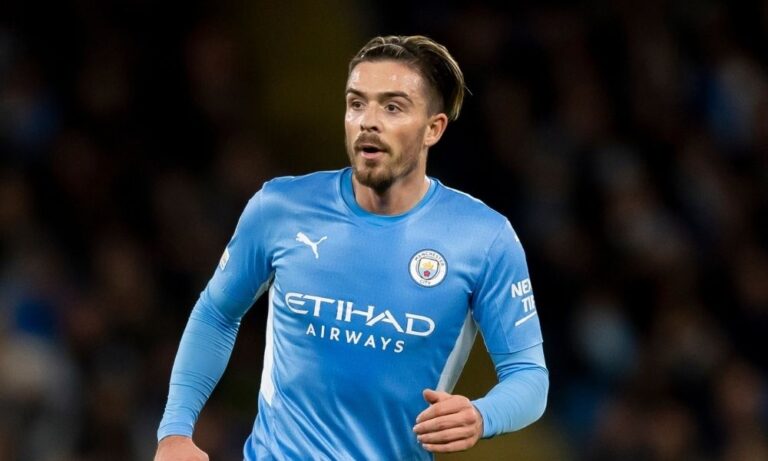 Associating with top performers/champions is a fantastic feeling. This gives the impression that you are a champion as well.
When brands do this, it conveys the sense that they are trustworthy, which helps to improve their reputation among potential customers.
Cementing Dominance
Many companies will argue that they thrive better with the competition. However, these same companies also go to various lengths to assert dominance in the industries they occupy.
This is the reason they won't bat an eye while doling out huge sums to these major football clubs.
When potential customers see them as sponsors of these football clubs, they naturally elevate them to the top of the list of the best go-to for services that they offer.
As this process continues, it increases its customer base and in no time swells them to dominance and influence over rival brands.
8 Most Lucrative Football Club Sponsorship Deals
So here are the best sponsorship deals currently in play.
1. Manchester City – Puma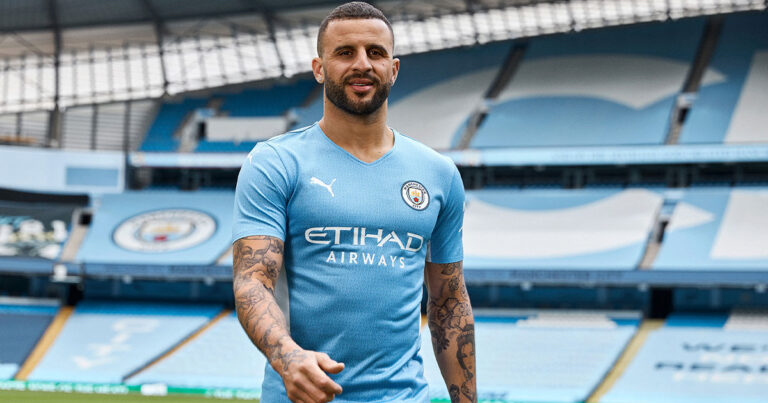 Since the 2008 majority stake acquisition by Sheikh Mansoor, Manchester City has seen a plethora of top-tiered brands come knocking with mouth-watering sponsorship deals.
Among them are Etihad Airways, Etisalat, Wix, Socios, Puma, and more. However, the Puma deal is the most lucrative.
In 2019, Manchester City ended their 6-year Nike partnership and switched to Puma. This £650m deal, translating to £65 million per season, makes Puma their official kit supplier.
Furthermore, the deal will last for ten years and is also applicable to Manchester City's sister clubs: Montevideo City Torque, Melbourne City FC, Sichuan Jiuniu FC, and Girona FC.
2. Barcelona – Spotify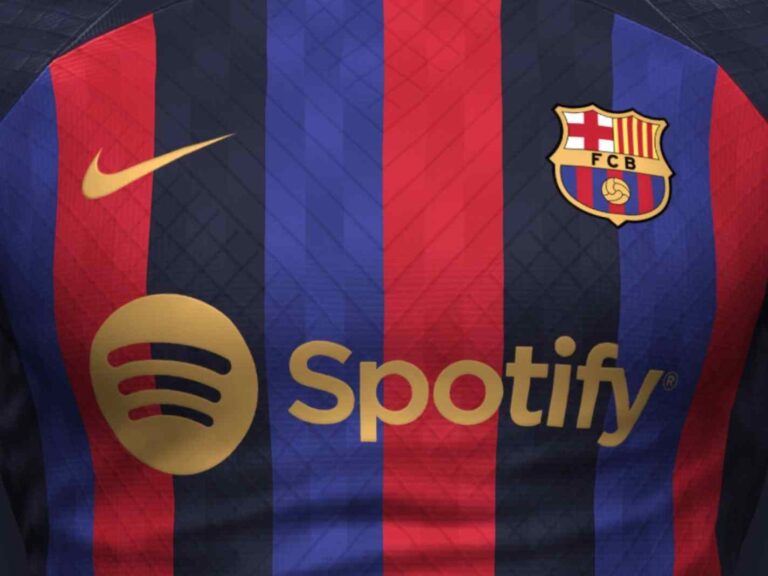 FC Barcelona initially turned down sponsorship offers but changed their minds in 2006. This move welcomed UNICEF into its fold, resulting in a £19 million profit for assisting various children's projects.
Over the years, they've secured more sponsorship arrangements from eager brands, resulting in several lucrative agreements. Examples are deals with the Qatar Foundation, Rakuten, Qatar Airways, Beko, and others.
Recently, the football club opened up to more sponsorship arrangements to alleviate the financial constraints.
According to the Club's website, they have agreed to a ratified sponsorship contract with Spotify worth more than £200 million.
Starting in the 2023/2023 season and for four years, the Women's and Men's team shirts will feature Spotify on the front.
In addition, the music streaming service will sponsor the training jerseys for the next three seasons.
The most notable of these benefits is the refurbishment of Camp Nou and the possibility of a stadium renaming.
3. Juventus – Jeep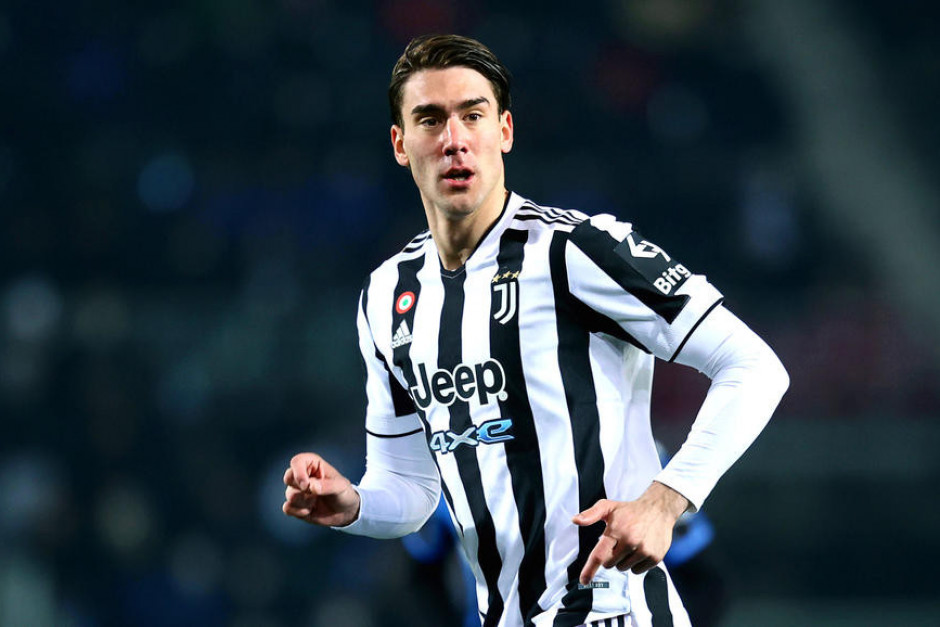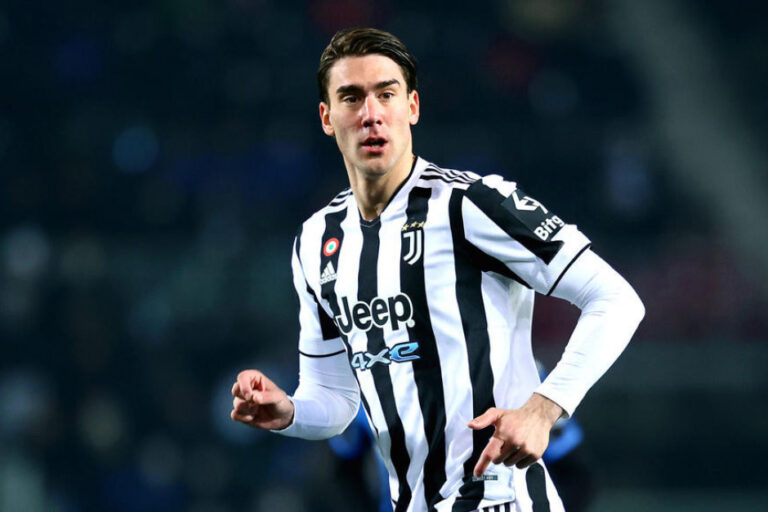 The Old Lady is a top club in the Italian league. Some of their sponsors include Adidas, Jeep, Pari Match, Socios, Allianz, and others.
The Jeep brand is the most notable of these sponsors. The collaboration to promote Jeep, owned by Fiat Chrysler Automobiles, began in the 2012/2013 season with an £11.7 million annual commitment.
Both sides reviewed the money involved to a £55 million total annual payment, including bonuses. The name Jeep will appear in front of the team's shirt until 2024 due to this agreement.
4. Manchester United – TeamViewer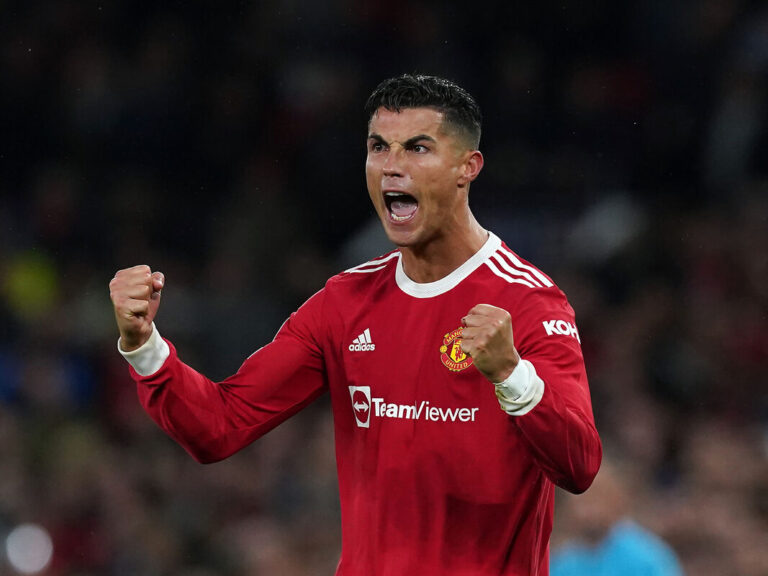 Manchester United has a long and illustrious history in world football. They have continuously ranked among the world's highest-earning football clubs.
Sponsorship deals provide for a significant portion of their annual revenue. Some of the brands involved, both current and old, include AON, Chevrolet, Vodafone, AIG, Sharp, Tezos, TeamViewer, and many more.
Chevrolet was the club's most lucrative sponsor until recently, when they severed their relationship. However, in 2023, TeamViewer, a relatively new name, gained center stage.
The technology giant is now Manchester United's headline sponsor in a £47 million yearly deal for five years.
5. Liverpool – Standard Chartered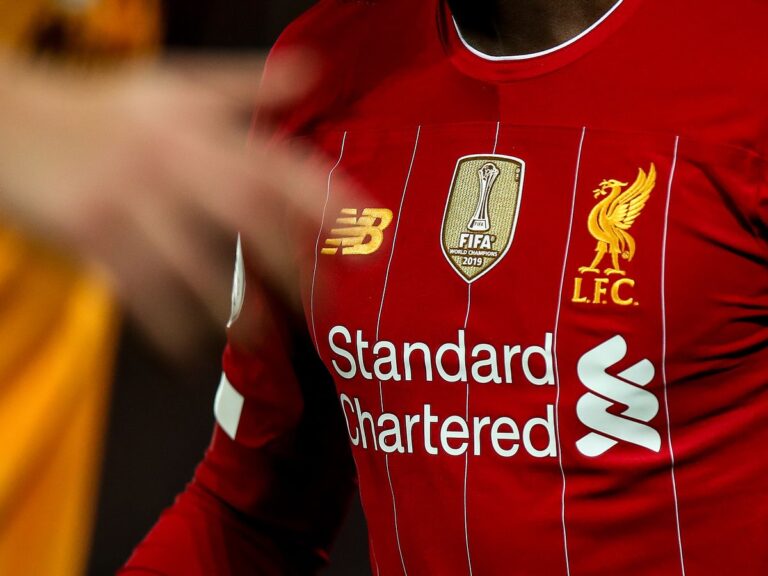 Over the years, Liverpool has always attracted several brands for sponsorship deals. Many names such as Carlsberg, Hitachi, AXA, and Standard Chartered have been or are currently sponsors.
Despite these big brands, their most lucrative sponsorship deal is the one with Standard Chartered. This organization started sponsoring Liverpool FC in 2010.
The organization pays the club £43 million each season as their headline sponsor. This deal sees the company name and logo boldly displayed on the front of both the men's and women's teams' shirts.
6. Chelsea – Nike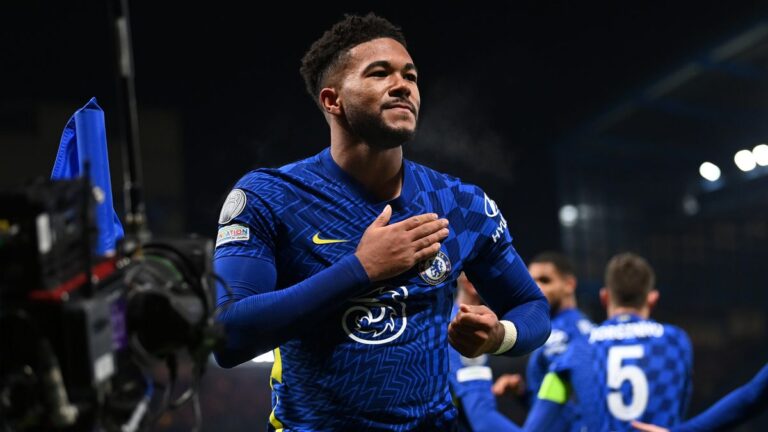 The blues began receiving sponsorship opportunities a long time ago. Their first sponsorship contract was with Gulf Air during the 1982-1984 season.
Others on the list include Coors, Samsung, Nike, Hyundai, Three, and, most recently, WhaleFin.
Chelsea's sponsorship contract with Nike is their most profitable. The partnership began in 2016, with a potential annual value of £60 million.
This 15-year arrangement makes Nike the official kit provider for all Chelsea teams, sponsoring both training and matchday jerseys.
7. Real Madrid – Adidas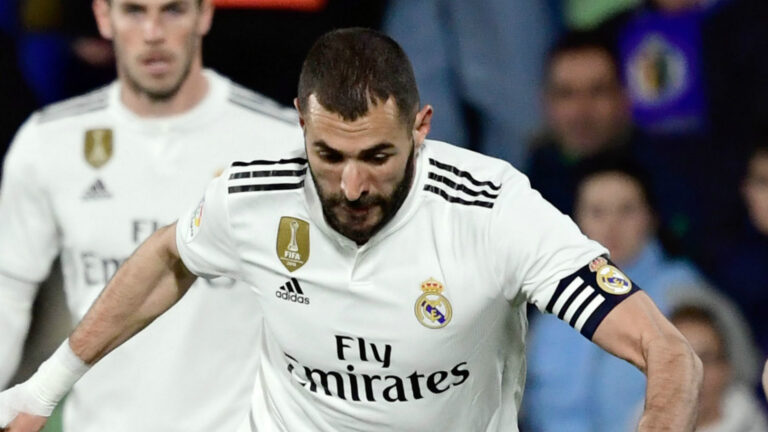 The Spanish-based football club is the most successful football club in Spain. Their success spans both trophies and revenue generation.
Way back, their first sponsor was Parmalat in the 1985-1986 season. Since then, brands like Siemens, Bwin, Teka, Audi, Nivea Men, Adidas, and Emirates Airlines have towed the same path.
Adidas is the most lucrative sponsorship arrangement among all of these brands. Adidas first sponsored Real Madrid in 1998, and renewed the successful alliance in 2018 with a ten-year deal worth over a billion pounds.
Apart from the annual base fee and taking merchandising into account, Los Blancos will receive a yearly £150 million payout.
8. Paris Saint Germain – Nike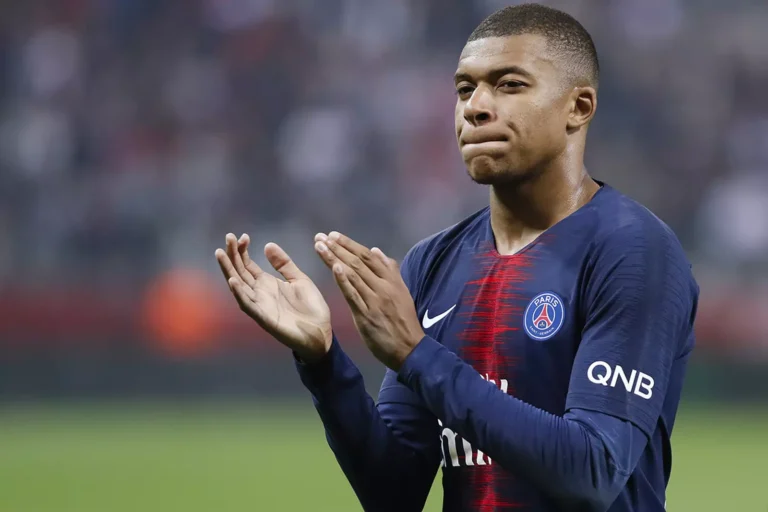 PSG are the French league's big boys. Thanks to their wealthy owner, they have a reputation of being the biggest earners and biggest spenders. This gets them in squabbles over UEFA Financial Fair Play regulations most times.
Nevertheless, PSG still has lucrative sponsorship deals with several reputable brands. This includes Emirates airlines, Nike, ALL, QNB, and Qatar Tourism.
Nike decided to review their long-term partnership with the club in 2019 and signed a new 13-year deal worth more than £80 million each year. Nike will be PSG's longest partner for 43 years when the contract ends.
Clubs with stadiums named after sponsors
1. Arsenal – Emirates Stadium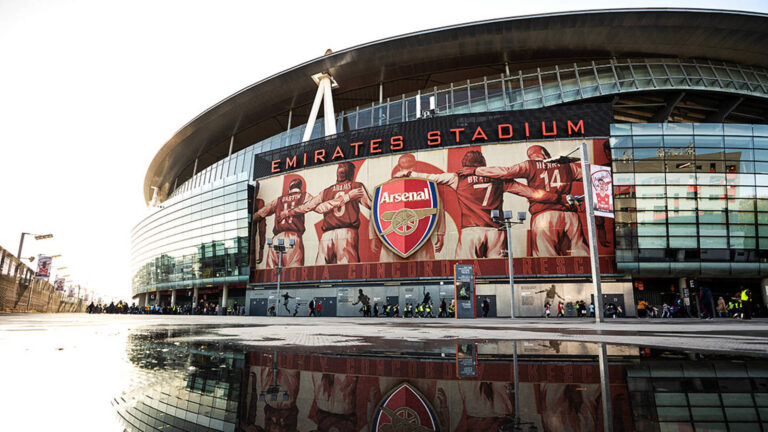 Highbury was the original name of Arsenal FC's stadium. In 1999, the football club decided to move and build a new 60,000-capacity stadium.
In 2004, Emirates Airlines came calling for a sponsorship deal. As part of the agreement, Arsenal was to rename the new stadium the Emirates Stadium.
This came to fruition in 2006. The name has stuck since then, serving as the home ground for all Arsenal FC's football teams.
2. Manchester City – Etihad Stadium
In 2011, Manchester City Football Club signed a 10-year partnership with Airline, Etihad airways. This deal worth over £10 million was not only limited to shirt sponsorship but also included a stadium name change.
After a series of deliberations, this name change was agreed on, and the stadium formerly known as the City of Manchester stadium became the Etihad stadium.
In addition, the environs surrounding the stadium are called the Etihad campus. This stadium is home to all of Manchester City's football teams.
3. Bayern Munich – Allianz Arena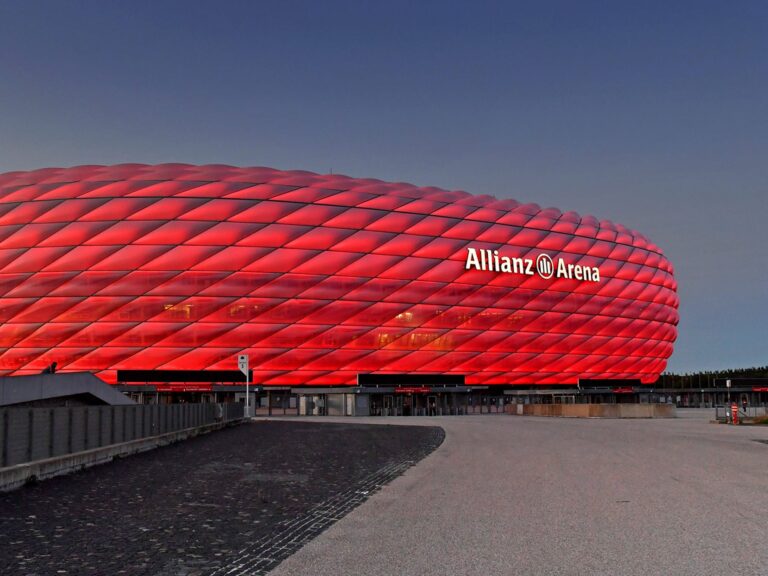 Insurance company, Allianz builds and sponsors different football stadiums around the world. Bayern Munich's Allianz Arena is just one of its family of stadiums.
Upon completion in 2005, the stadium was home to both Bayern Munich and 1860 Munich, with each club having a 50% stake.
A year later, 1860 Munich ran into financial difficulties prompting Bayern Munich to buy their stake and claim 100% rights to the stadium.
However, since Allianz has naming rights to the stadium and is a club partner, they decided to keep the name as it was.
Conclusion
Sponsorship deals are reliable cash cows for football clubs. These deals see the clubs rake in millions of pounds each year.
This article highlights the clubs with the most lucrative sponsorship deals as well as what the sponsors gain from these deals. In addition, some football stadiums bearing their sponsor's name are in this piece.