The El Clasico is arguably one of the most anticipated football matches globally. The contest is eagerly watched in more than 180 countries spread across the globe, with over 600 million viewers.
The universal obsession over the El Clasico is further demonstrated in the best international bookmakers – as reviewed on liontips.com – offering punters amazing odds to bet on the match.
In this article, we will review some of the most spectacular players to ever grace the El Clasico.
Ready?
1. Lionel Messi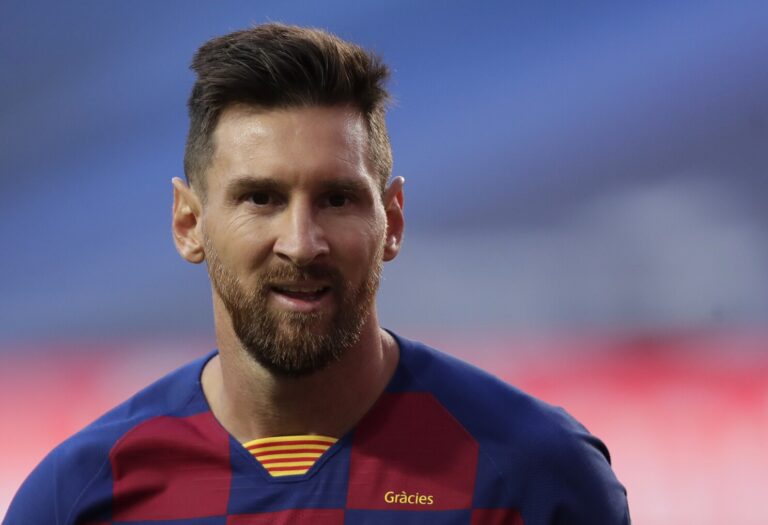 Messi, arguably the best footballer of all time, dominated the Spanish league during his 16-year stay, winning seven Ballon d'Or awards in the process.
The El Clasico was no different. He made his El Clasico debut in style at the tender age of 19, scoring his maiden hat trick in the game.
Messi boasts 26 El Clasico goals, making him the derby's leading scorer. His most memorable goal occurred in a 2017 3-2 victory at the Santiago Bernabeu, when he whipped off his shirt and held it up to the Madrid crowd, displaying his name and number.
Not many Madrid fans have overcome that traumatic sight till now.
2. Cristiano Ronaldo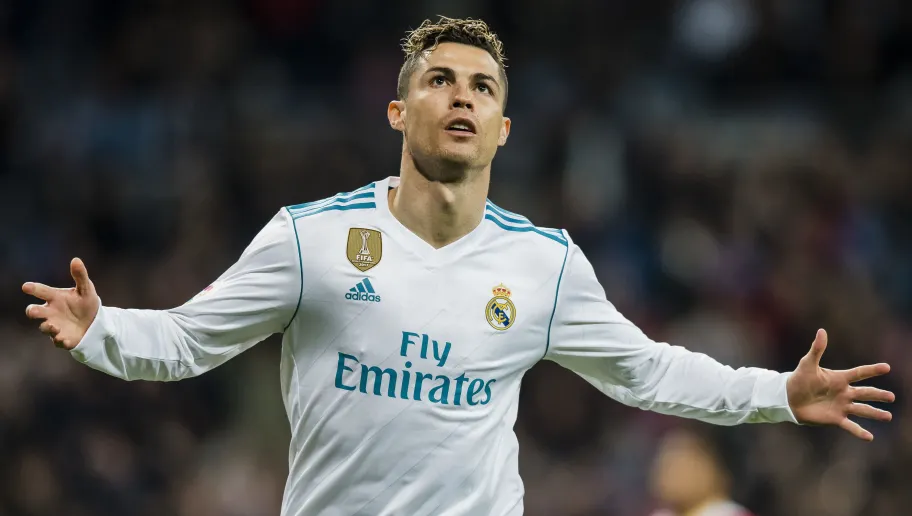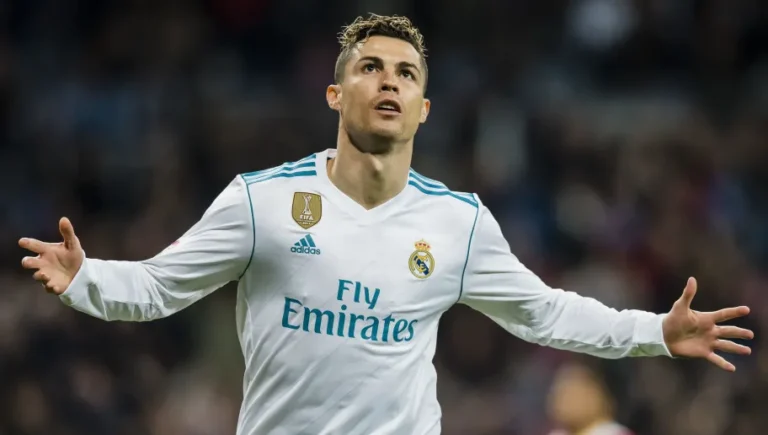 Without this outstanding Portuguese player, football history would be incomplete. Ronaldo always manages to make an impression in any club he plays for.
He hit the ground running after joining Real Madrid in 2009, scoring 450 goals in 438 matches. Included in this haul are his 18 goals in 29 El Clasico matches.
One highlight of his El Clasico outing is his leap in the 2010/2011 Copa Del Rey final to hand Real Madrid the trophy.
What about his famed shirt show during a 3-1 Supercopa triumph? There is no doubt it was a cunny dig at Messi's identical celebration the previous season.
3. Xavi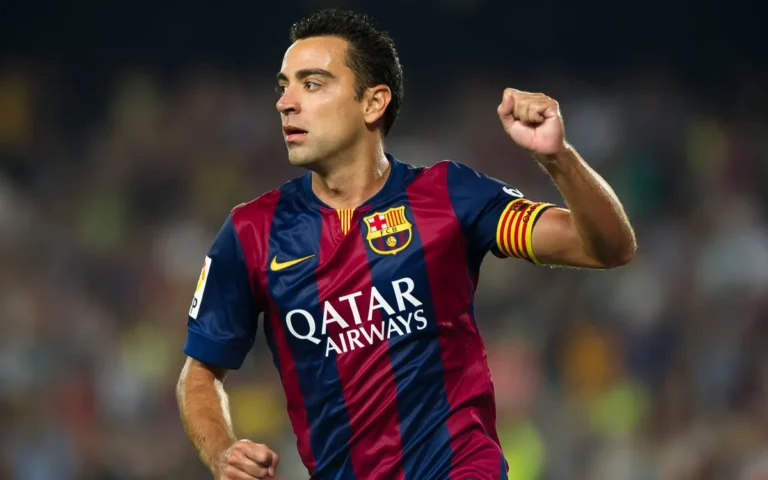 The current Barcelona FC coach was a key player in every El Clasico game during his time as a player for the Catalan Club. He appeared in 42 El Clasicos, scoring five goals and helping his team win 17 of them.
Xavi was a master of the midfield, always in command while coordinating play with the strikers up front.
He was known for his timely through balls in the assist department, with eight assists in as many El Clasico games as he played.
4. Sergio Ramos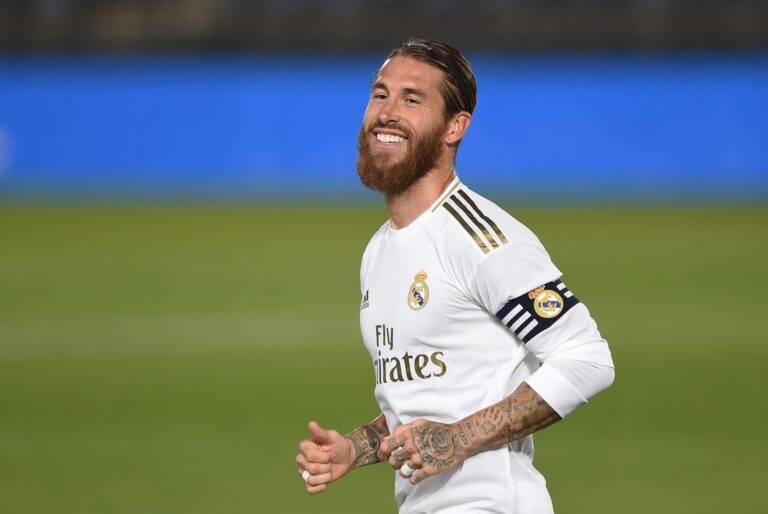 The Spanish defender's time in Real Madrid was a fruitful one mired with controversies and a cabinet full of trophies.
With 45 appearances, Sergio Ramos holds a joint record alongside Lionel Messi for the most El Clasico outings scoring five times.
During his time in Madrid, Sergio Ramos was renowned as an aggressive defender who would do anything to prevent an opponent from getting past him, even if it meant receiving a red card.
This resulted in him receiving five red cards, ensuring that most of the El Clasico matches he played in were full of drama.
It goes without saying he was Messi's nemesis during their time in the La Liga.
5. Andres Iniesta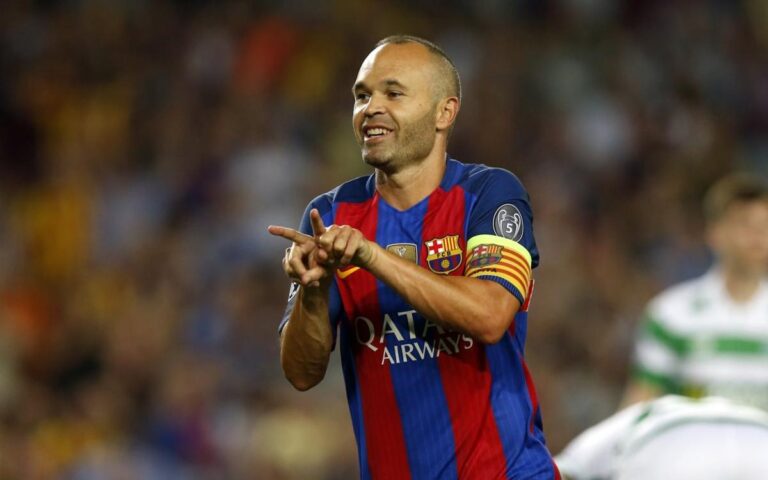 Andres Iniesta is another notable mention in this list. He featured in 38 El Clasico matches during his 17-year Barcelona senior career, scoring three goals and assisting six times.
Together with compatriot Xavi, Iniesta both bossed the field, exploring the Tiki-Taka playstyle and ensuring that Barcelona always had the lion's share of the ball possession in most of the games.
Iniesta lighted up the stadiums with his electrifying display, most notably, a superb goal in the first leg of the 2016 El Clasico.
6. Manuel Sanchis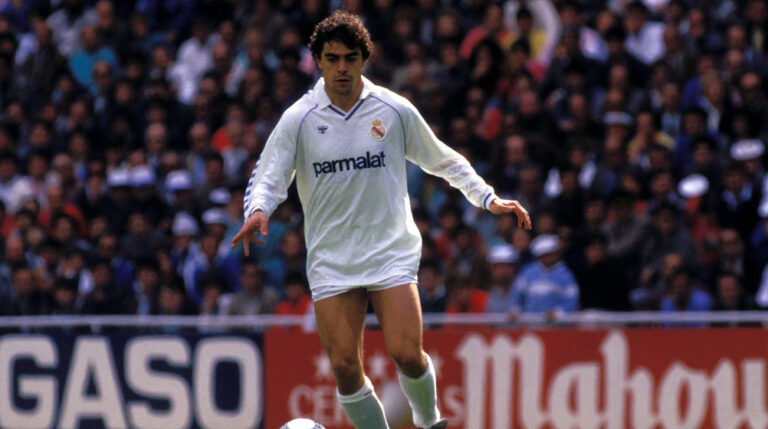 Real Madrid legend, Manuel Santis started and ended his professional playing career with the Madrid-based side, winning everything that could be won with the club. He was a superb defender with an aggressive style of play.
Before getting usurped by Messi and Ramos, Santis was the only player with the highest appearances in the El Clasico. He racked up 43 appearances.
7. Iker Casillas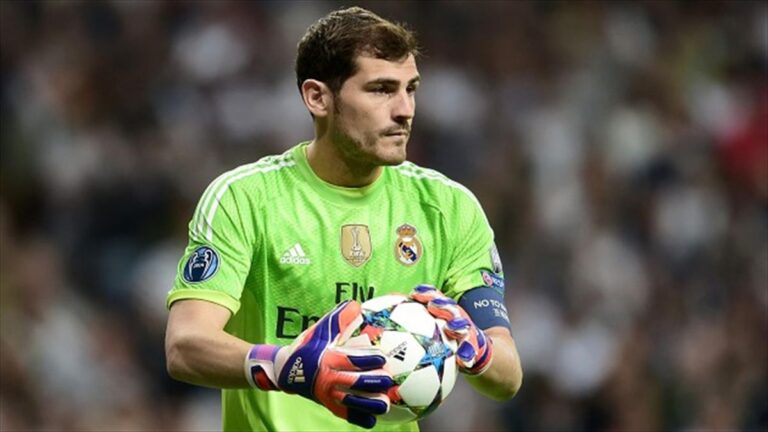 The first goalkeeper in the fray! Iker Casillas was superb during his time with Real Madrid. He was the first-choice goalkeeper, confidently manning the sticks.
Casillas played in 37 El Clasico matches during his 25 years reign at Real Madrid, conceding just 64 times.
Nevertheless, he was always reliable, making remarkable saves against the Barcelona side. Most notable of his saves were in the 2010/2011 Copa del Rey final, where he made outstanding saves in the last fifteen minutes to deny Barcelona the cup.
8. Luis Figo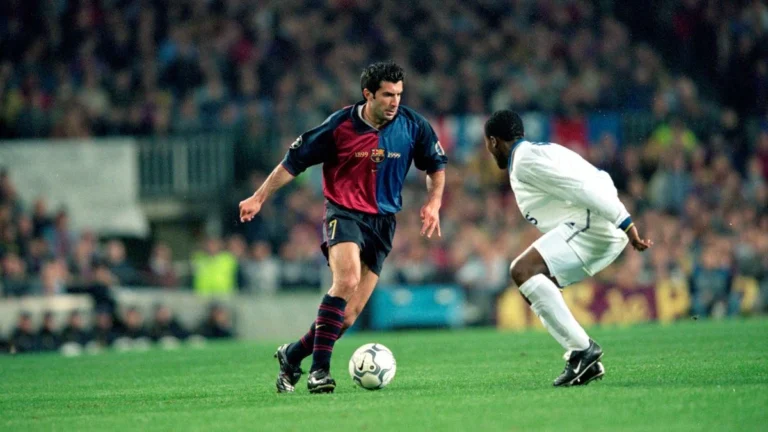 Luis Figo is another legend worthy of mention – this time for both clubs. Luis Figo played first for Barcelona before making the controversial switch to the Madrid side – an unforgettable event for the Barcelona fans.
Despite the controversy, Luis Figo was a skillful player notching up several goals for both outfits in the Spanish league.
Figo played in 23 El Clasico matches for both Barcelona and Real Madrid; 14 for the former and 9 for the latter.
He had 11 wins across these appearances, scoring three times for Barcelona and just once for Real Madrid.
9. Luiz Suarez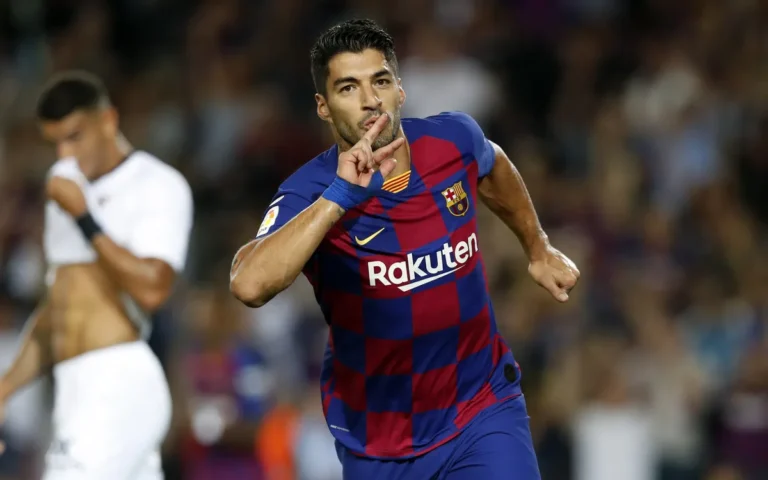 The Uruguayan was the spearhead of the famous MSN attack trio. His time at Barcelona was goal packed, scoring 194 goals from 2014 to 2020.
Luiz Suarez is a lethal striker and a deadly goal poacher, always finding ways to create space for himself in front of goal and slotting home at any given chance.
In the El Clasico, he has 19 appearances against Real Madrid, scoring 12 goals in the process. Most notable of his El Clasico performances was his 2018 hat trick, condemning the Madrid side to a 5-1 defeat.
10. Victor Valdes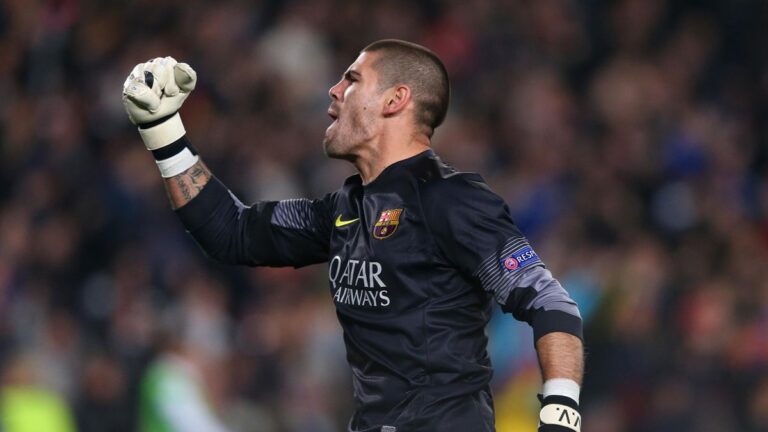 Barcelona's dominance during the Guardiola era would be a far-fetched dream without Victor Valdes, the second goalkeeper on our list.
Victor Valdes played in 28 matches versus Real Madrid throughout his 13-year tenure with Barcelona, winning 14 of them. In between the sticks, the Spaniard was outstanding, effectively stopping shots as they came.
The Spaniard's most notable moment against Real Madrid came in a 2009 Copa Del Rey encounter, in which he made many saves from Ronaldo strikes.
Most Memorable El Clasico matches
While every El Clasico comes with its unique thrill, some were particularly mindblowing. Let us tell you about some of them.
1. 2010/2011 Barcelona (5-0) Real Madrid
Jose Mourinho's team arrived in Catalonia with high expectations after seven consecutive league triumphs. They returned humbled, their pride shattered.
To begin the rout, Xavi slotted past Iker Casillas at the 10th minute after Andres Iniesta's initial shot was diverted into his direction.
At the 18th minute mark, a fantastic flowing Barca play culminated with a David Villa cross which Pedro met and headed into an empty net.
Villa was set free after Lionel Messi's pass in the 55th minute. The Spanish international attacker blasted past Casillas to put Barcelona up 3-0.
Just a few minutes later, he added another one, with Messi supplying the pass once again.
In the final minutes, Bojan's through ball found substitute Jeffren to complete the historic blitz.
Madrid's night was made even worse when Sergio Ramos was sent off in injury time.
2. 2005/2006 Real Madrid (4-2) Barcelona
With only eight games remaining, a Barcelona victory would have almost certainly ensured the title; Real, on the other hand, were having none of it, especially at home.
Real Madrid started the game on a bright note. They took the lead early through Zinedine Zidane, adding two more via Brazilian striker Ronaldo and Raul.
Between the two goals, Samuel Eto'o equalized for Barcelona, and despite Ronaldinho's free-kick goal, Michael Owen's second-half strike ensured the points remained at the Santiago Bernabeu.
3. 2008/2009 Real Madrid (2-6) Barcelona
Barcelona were top of the La Liga table with just five games to go. They needed a win to have the title firmly in their grasp.
However, Real Madrid also needed the win to bolster their chances of a final week showdown.
It was an all-out attack from the first whistle, and the goals started pouring in. Gonzalo Higuain scored the first goal, but Puyol and Thierry Henry turned the score around within two minutes.
Messi took advantage of a defensive blunder to score the third goal for Barca. Sergio Ramos scored a close-range goal to cut the deficit and give the home crowd hope, but Henry promptly extinguished it two minutes later with another counter-attack goal.
Xavi and Messi collaborated superbly for the fifth goal before Gerard Pique sprinted forward to score the sixth goal.
4. 2006/2007 Barcelona (3-3) Real Madrid
The game was held at the Camp Nou, where Barcelona was still recovering from a Champions League exit just days before when they lost to Liverpool on away goals.
Both Liga teams seemed motivated to bounce back after those disappointments, and the game got off to a frantic start with four goals scored in the first half-hour.
Real Madrid were ahead thrice in the game, but the 19-year old Messi posed a stumbling block, completing his hat-trick and salvaging a draw with a stoppage time superb strikes.
The point was enough to keep Barcelona in first place that night, but it was the impetus for Real Madrid to win 10 of their subsequent 12 Liga games.
Conclusion
The El Clasico has always been an interesting derby to watch. Though many great players have graced this game, all displaying their expertise, this piece highlights some of the very best to play the derby.
More so, it showcases some of the most interesting El Clasico games ever to be played.
With the current resurgence of young players on both sides, we are sure that the future has more spectacular El-Clasico matches to watch out for.
We can't just wait to see what the never-ending Barcelona vs. Real Madrid rivalry holds in store.