Guardiola has won everything with Manchester City, well, almost everything. The Catalan coach was brought to the Cityzens to win the Champions League, and he hasn't been able to do it. He's had some shocking defeats, he's had one final, and the last loss was frankly unbelievable. They say they have a curse – is it true?
Now with the addition of Haaland, they are sure to be a spectacular team and will fight for everything they play for, so it is not a bad idea to bet on them at https://bookmaker-ratings.net.za/.
What happened?
Toure arrived at Barcelona in 2007, and would play under Frank Rijkaard, and immediately took over the midfield; unfortunately, the team was not working, and the Dutchman was sacked; this led to the arrival of a young Pep Guardiola for his first coaching job.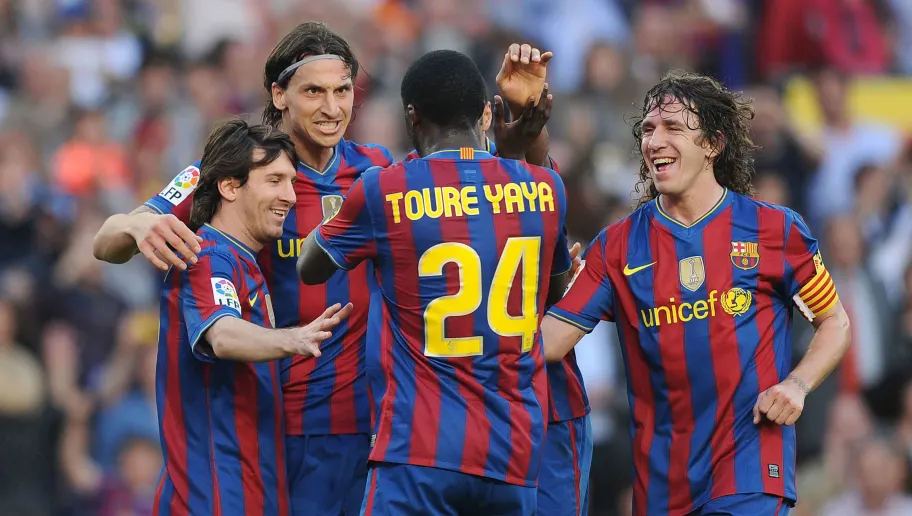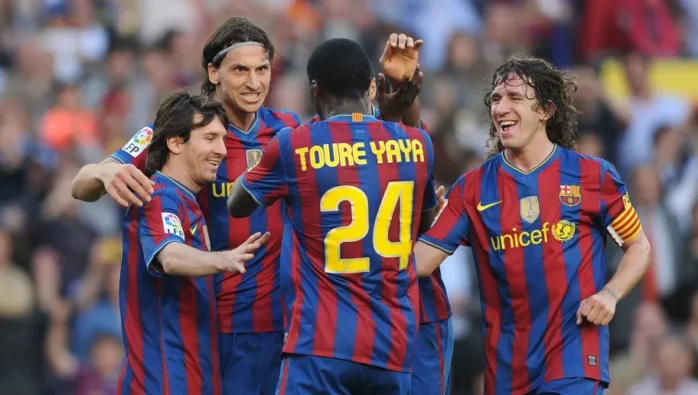 His style was immediately apparent, as he benched the Ivorian and put his faith in rookie Sergio Busquets. That first season, Barcelona won everything and Toure played in the final against United in Rome, sacrificing himself for the team because he didn't play in his natural position, and he ended up as a central defender.
The following season, Yaya thought that maybe he had already earned a place on the starting team. But it wasn't like that, the centre was already occupied by Piqué, Puyol, and Mascherano, and the midfield was the absolute property of Busquets; and when the Spaniard wasn't available, his place was taken by Seydou Keita. Touré didn't understand anything.
He said Pep did not speak to him at all, and only did so when the offer from City arrived, which he did not hesitate to accept, preferring to leave the best team in the world. But he would gain something invaluable, his freedom as a player.
At City, he became a star, in six years with the Cityzens Toure found a barbaric rhythm, a beast in midfield. Attacking he was the axis of the team and when he had to defend he was the first to come back, two positions in one, those seasons, he was considered one of the best players in the world.
But in 2016 everything changed. Guardiola was announced as the new coach of the Sky Blues; not the best news for Toure. But he decided to give the benefit of the doubt to the Catalan coach, who spoke to him and asked him to stay and be the leader of the team.
At the start, he did get a lot of minutes, but then he stopped playing; he no longer saw minutes and was used as part of his rotation system to rest the starters. The Ivorian never understood why this was happening and was frustrated.
One of the reasons is said to be that Guardiola is obsessed with the fitness of his players and wants them to be light, he assigns them weight, and if they don't reach it they don't play. Toure always marked a higher weight, and that's why Pep didn't want him; he was too heavy for his style of play.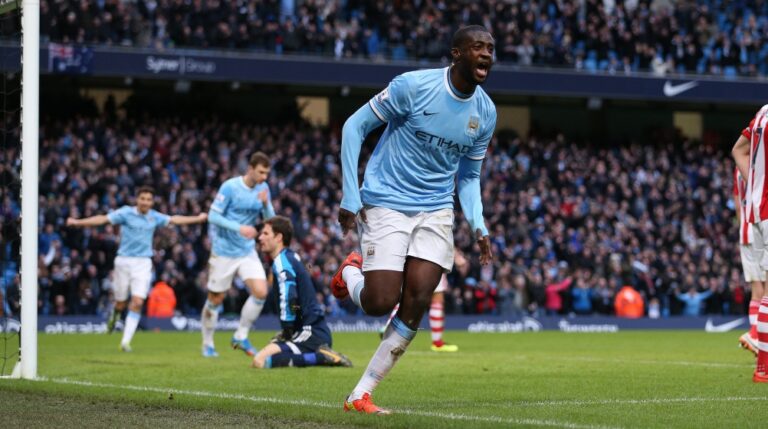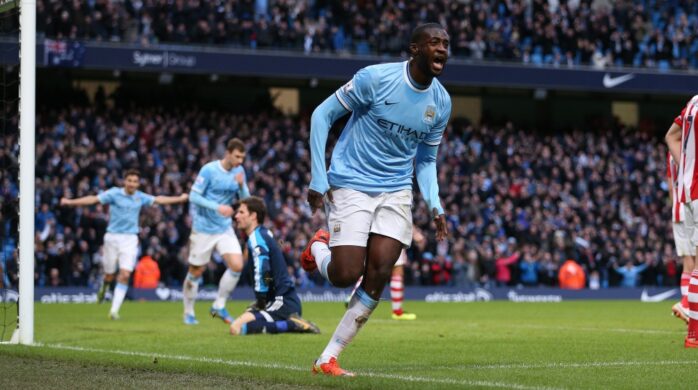 Guardiola's obsession with the fitness of his players has led him into conflict with many, but his style of play requires certain sacrifices, but that lack of flexibility meant that Toure lost confidence in him completely.
Toure decided to leave, but because of everything the club had given him, he thought his last season would be special, and he would leave as a great, the coach avoided this and ended up leaving him on the bench for most of the tournament and making him leave the club without shame or glory.
The curse
Obviously, Yaya's agent, Dimitri Seluk, was very angry and told him that because of the way he treated his clients and other African players he has had problems with, all the shamans of Africa would prevent Guardiola from winning the coveted Champions League.
What do you mean, the African players he has had problems with? Yes, there are several players from the continent who cannot see Pep anymore; one of them is Samuel Eto'o who every chance he gets sends unwelcome messages to the Catalan accusing him of controlling and not giving him explanations for his departure from Barcelona, where he always responded when he played.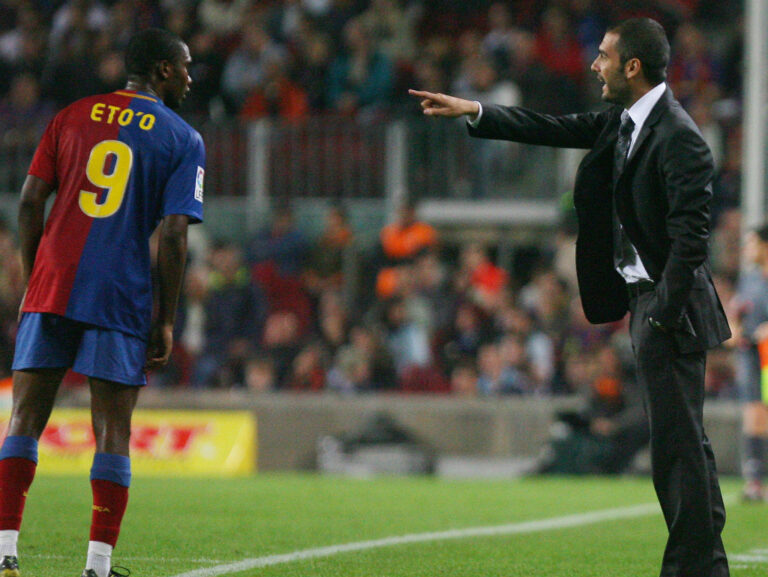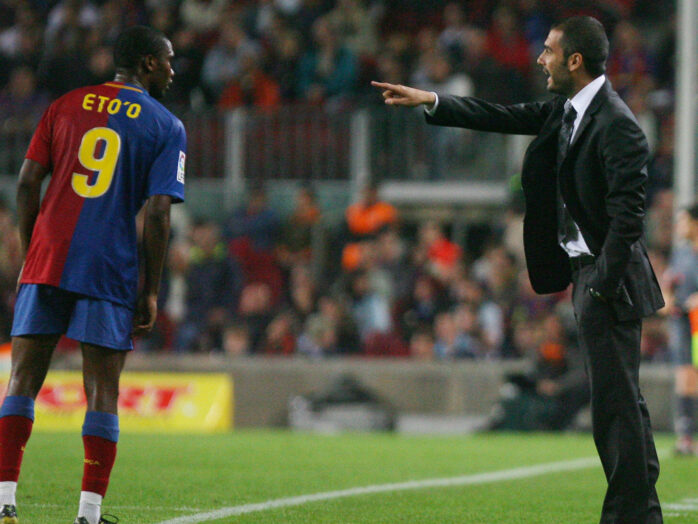 Also, Wilfried Bony, Toure's compatriot, had to leave City without explanation. Players have stated that Guardiola does not like African players; obviously, this is not true because one of the players he used almost always was Seydou Keita when he was champion of everything in his first season with Barcelona.
They also didn't like the way Manuel Pellegrini, who at the time Guardiola was announced was still the team's coach, was treated. Touré was undisputed with the Chilean coach, and they were very close.
For them, to treat a coach who gave them titles in this way was disrespectful, especially as Guardiola never did anything to stop the negotiations out of respect for Pellegrini.
Although, as mentioned, Pep spoke to Yaya, and at first things worked out, they didn't like the fact that he lied to them just to keep the dressing room together.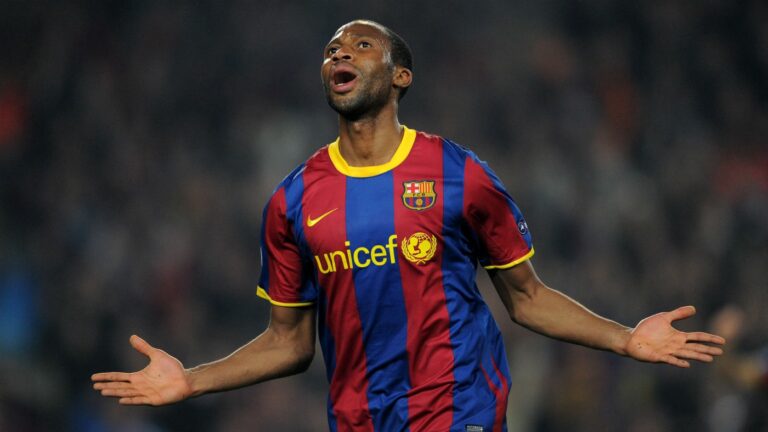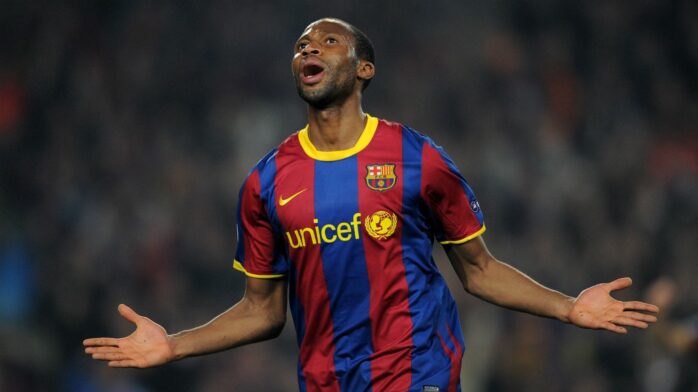 The Catalan knew that Toure had a lot of weight in the dressing room and letting him go immediately was something very risky, as he could lose the confidence of the players from the beginning, so the agent of the African and the player himself consider that Guardiola lied to them and wasted their time because the Ivory Coast player had important offers that year that he let go because he trusted the coach.
What is a reality is that Pep has not been able to win the Champions League and the two clearest chances he has had he has missed in a supernatural way, is there a curse against Pep?