Asics is a Japanese shoe manufacturer that was founded in 1949. Mr. Kihachiro Onitsuka, the company's founder, started Asics in his living room. Despite its humble origin, Asics is now one of the best-selling athletic shoe manufacturers in the world.
Our Pick
Good Choice
Don't Miss
Also Consider
ASICS Gel-Solution Speed 2 Clay Mens Tennis Shoes E601N Sneakers Trainers
ASICS Gel-Court Speed Women's Tennis Shoes
ASICS Men's Blast FF Court Shoes
ASICS Men's Gel-Nimbus 23 Running Shoes, 6, Carrier Grey/Digital Aqua
Our Pick
ASICS Gel-Solution Speed 2 Clay Mens Tennis Shoes E601N Sneakers Trainers
Good Choice
ASICS Gel-Court Speed Women's Tennis Shoes
Don't Miss
ASICS Men's Blast FF Court Shoes
Also Consider
ASICS Men's Gel-Nimbus 23 Running Shoes, 6, Carrier Grey/Digital Aqua
Today, it is known for its revolutionary midsole support systems, which provide everything from shock absorption to overpronation correction. Asics tennis shoes are designed to improve a tennis player's on-court advantage.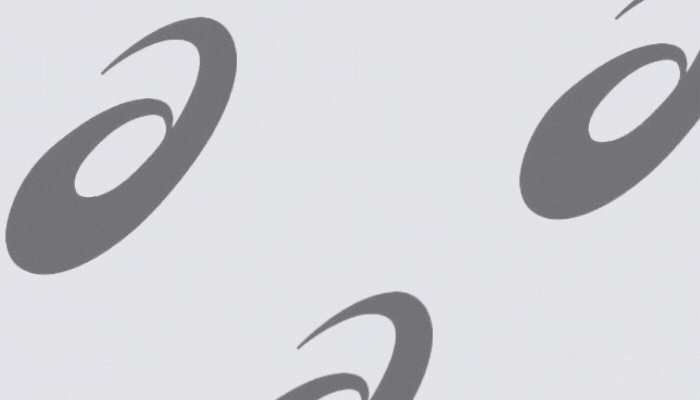 Their dynamic under-the-foot support systems and durable performance-oriented uppers are a match-winning combo. In fact, these shoes provide a solid yet flexible foundation that will eliminate the harsh shock of impact while simultaneously improving a player's recovery.
Best Asics Tennis Shoes in 2023
Are you in search of the perfect Asics tennis shoes? If so, you've come to the right place. We have reviews of the top-three Asics tennis shoes. Read along for helpful buying tips and product considerations.
1. Asics Gel-Court Speed Men's – Best Asics Tennis Shoes (Editor's Choice)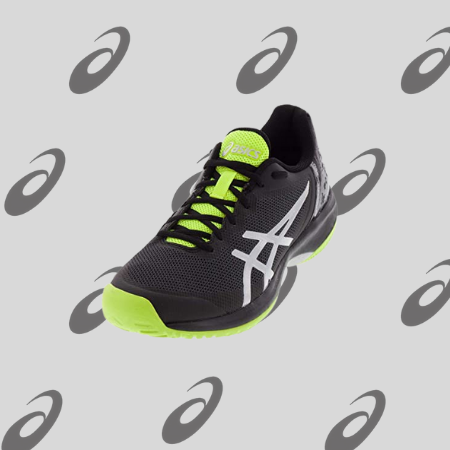 The Asics Gel-Court Speed tennis shoe is an exceptional footwear option that is designed to withstand the heated pressures of the court. First off, this shoe boasts a flexible mesh upper with a custom-fit heel.
The sock-like comfort of this shoe is further stabilized thanks to Asics' proprietary Duomax and Trusstic systems. Together, these systems help prevent the foot from rolling inward or twisting.
Asics has engineered this shoe so that it can handle the intense takeoffs and landings required during a game of tennis. In fact, the Gel-Court tennis shoe boasts a dynamic I.G.S. (Impact Guidance System). This system consists of a guidance plane and an external heel counter for increased stability during propulsion.
At the base of the shoe, an Aharplus-patched outsole provides enhanced abrasion-resistance and cushioning.
All of these features make for an incredibly stable and durable foundation.
Pros
Daurble Aharplus-infused outsoles
Duomax support system
Stabilizing Trusstic System
Flexible, breathable synthetic mesh upper
2. Asics Gel-Solution 6 Women's – Best Asics Women's Tennis Shoes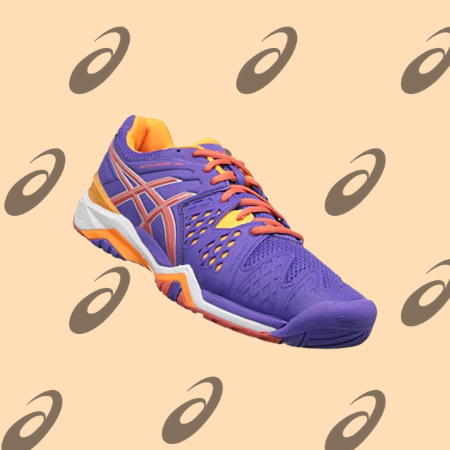 These fabulous women's tennis shoes may be discontinued, but that hasn't stopped their ever-loyal customer base from scooping them up. These shoes feature flexible mesh uppers with hard heel counters for heightened midfoot stability.
The uppers boast Asics' Flexion Fit construction technology backed by a stabilizing lateral support brace. As such, players can change direction quickly without losing their stability.
On top of that, the Gel-Resolutions feature proprietary FluidRide midsoles and bonus forefoot supports.
FluidRide is a double-layered material made out of Solyite and SpEVA. It is designed to reduce the stress of impact and provide ample bounceback during recoveries. On top of this, the Gel-Resolutions feature durability enhancing PGuard toe protectors.
What's more, these shoes have shock-resistant toe and heel gel cushions.

Pros
Flexible mesh uppers with padded collars and tongues
Toe and heel caps for enhanced durability
Dual-layered outsole for bouncy comebacks
Gel cushioning system
3. Asics Men's Gel-Resolution Speed 3 – Most Comfortable Asics Tennis Shoes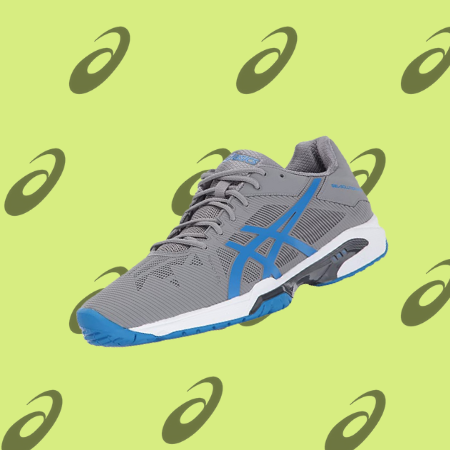 Asics Men's Gel-Resolution Speed 3 Tennis Shoe is yet another discontinued shoe. Still, people are rallying to get it back. This impressive sneaker features Asics' patented Gel-Solution system.
Not to mention, it has a flexible PU upper that slides on like a glove. The entire shoe is lightweight. Nevertheless, it provides ample cushioning as well as a rapid on-court response.
We love that the Speed 3 boasts a high-abrasion rubber outsole. While Asics' competitors struggle to develop material that can withstand repeated rallies, Asics has it mastered.
The shoe even features patented toe protectors that promote its overall longevity.
Overall, these kicks provide able stability and support. In fact, there are few footwear options that are better suited for the constant lateral movements of tennis.
Pros
Seamless PU uppers
Solyte midsole material
Patented toe guard
Abrasion-resistant rubber soles
How to Choose Best Asics Tennis Shoes – Buying Guide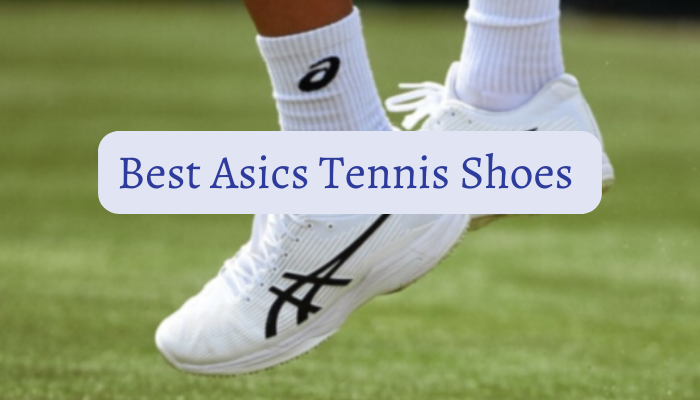 Are you wondering what sets Asics apart from the countless other tennis shoe manufacturers? Read along to learn about their innovative sneaker technologies and discover how they can help you on the court.
Uppers
Asics was one of the first shoe manufacturers to utilize flexible synthetic uppers in their tennis shoe collection.
Asics' FluidFit technology consists of a mesh and elastic upper lined with foam cushioning. This fabric embraces the natural movement of the foot. What's more, it's ultra-soft and breathable.
Most Asics tennis shoes also feature heel and toe caps. Tennis players often drag their feet during recoveries. The addition of abrasion-resistant panels helps to prevent wear and tear in otherwise vulnerable places.
Midoles
The ever-shifting and hard-landing nature of tennis movements have led Asics to develop and patent a cushioned midsole technology.
Asics Gel cushioning has been around for decades. Asics' Gel midsoles reduce the amount of shock felt by athletes. What's more, they are proven to withstand the abuse of repeated rallies.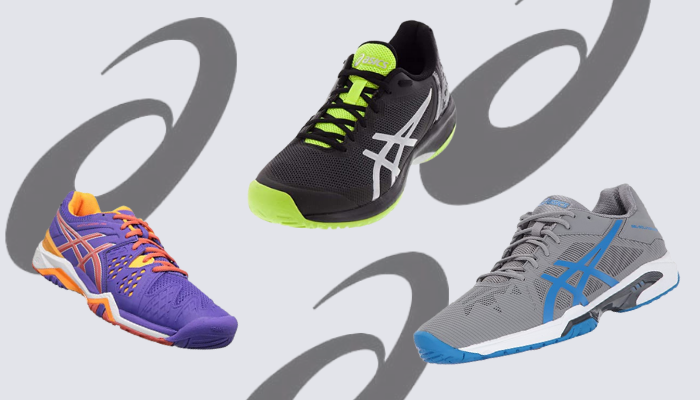 Outsoles
Asics utilizes abrasion-resistant rubber in all of their running and tennis shoes. However, it is their patented AHAR+ outsole technology that provides their shoes with an enhanced grip and cushiony feel.
Many of their tennis shoe outsoles also feature plastic support bridges for added underfoot stability that can actually bend.
What's more, their tennis shoes feature dynamic tread patterns that are engineered to embrace multi-directional movements.
Additional Features
Asics is a company that focuses on the little details in order to create an exceptional foot experience. Their tennis shoes boast comfort-fit sock liners and padded tongues for a superior fit. Asics has also developed technologies that are designed for women and men with varying pronations. To this day, Asics continues to be at the forefront of athletic shoe technologies.
Final Thoughts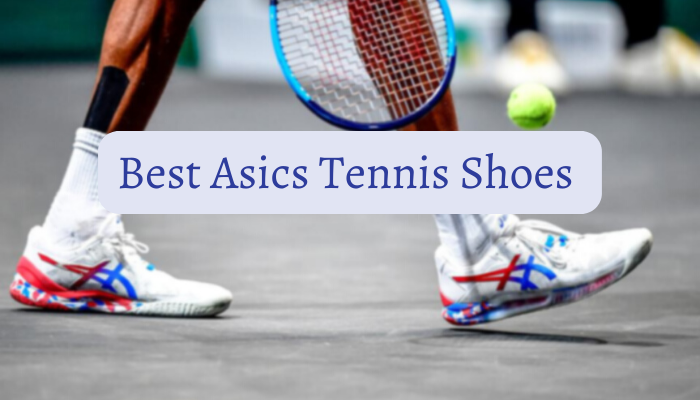 Tennis requires an immense amount of movement and stability from the feet. Not all sneakers are engineered to handle the repeated lateral movements, landings, and takeoffs required of tennis players.
What's more, few shoes have outsoles that can withstand the shredding nature of hard courts. We're confident in Asics' proprietary tennis shoe technologies.
Our top-three tennis shoe selections are favorites of many skilled and professional athletes. We hope you'll take these and our buying tips into consideration when purchasing your next pair of tennis shoes!