Step machines are a great low-impact addition to any home gym, but the sheer number of different styles is usually enough to trip up even the perceptive consumers. It simulates stair climbing and it is definitely helping to tone your legs.
In a Hurry? The test winner after 7 hrs of research
The step machine can offer a really good workout and at the same time, you do not need to take up a lot of space at your home. It can also have the additional options that can help you with your workout and сan make it unique. This mini stepper will help you to burn the calories even if you are sitting at your desk.
Best Stepper Machine for Home in 2023
To help you get a better understanding of what to look for in Best Stepper Machine for Home and give you some excellent products to mull over, we have prepared an extensive buying guide.
1.

Sunny Health & Fitness NO. 045 –

 Twister Stepper (Editor's Choice)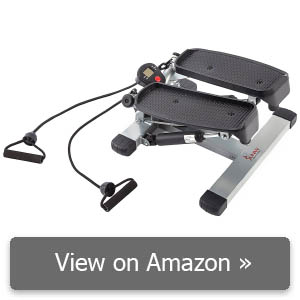 The Sunny Health & Fitness NO. 045 Twister Stepper consists of a small steel frame and two rotating side-by-side foot pedals.
The machine is fully digitized, with an integrated computer system and interactive LCD display screen.
Meanwhile, the resistance can be adjusted to create customized workouts for individuals of varying strengths. The stepper also boasts slip-resistant footpads for added safety and has an adjustable height setting.
Meanwhile, it comes with resistance bands for those who are looking for an upper body or arm workout too.
Tracking Your Progress
We absolutely love that the Sunny Stepper allows you to track some of your progress. Thanks to an onboard computer system, users can monitor their distance, time, calories burned, and the number of reps.
Things make it far easier for you to establish accurate goals and track your progress over the course of time.
A Compact Gym
We love that the Sunny Stepper is ultra-compact and still provides a decent workout. Whether you are using it for physical therapy or weight loss, this handy little device helps you burn a good amount of calories and can accommodate a full-body regimen.
Keep in mind that it can only safely support a maximum of 250 pounds. While it may not be the best option for larger individuals, it is a solid and reliable piece of exercise equipment that offers a low-impact workout with reasonable results.
Pros:
Twist action for toning thighs and buttocks
Super compact design
Digital progress readings
Onboard computer system
Includes resistance bands for upper body workouts
Cons:
Only a max weight capacity of 250 pounds
Minor manufacturing defects reported in some products
2.

Sunny Health & Fitness NO. 059 –

 Twist Stepper Step Machine (People's Choice)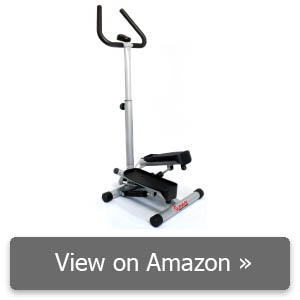 If you are someone who struggles with balance issues, then you may want to check out the Sunny Health & Fitness NO. 059 Twist Stepper Step Machine. This exercise device closely resembles the aforementioned Sunny Twister Stepper but boasts a chest-high handlebar for added upper body stabilization.
What's more, the machine has a multi-function LCD display screen and an onboard computer system that can be used to track your progress. Beyond that, it offers the same beneficial twist action as the previous stepper, ensuring that users have the opportunity to tone their body while burning calories.
Premium Construction Materials
The step machine is made from heavy-duty steel piping and is partially preassembled. Meanwhile, the side-by-side foot pedals come complete with skid-resistant footpads.
The handles also boast sweat and slip-resistant handlebar sleeves for added safety and comfort. Beyond that, thanks to the extended handle, the digital monitor is right within your sight. It has a maximum weight capacity of 250 pounds.
Compact Design
If you are looking for a compact design, do not let the addition of the handlebar steer you away from this step machine. The entire device weighs a mere 22 pounds with relatively small measurements.
Some customers report that this step machine is difficult to assemble. Nevertheless, we feel that the assembly is on point with similar products.
Pros:
Supports twisting motion for toning lower body
Onboard computer and display screen
Supportive handle made from premium steel
Sweat and slip-resistant handlebars
Skid-resistant footpads
Cons:
Some customers report having difficulties with assembly
Inferior welding
3.

Relife Rebuild Your Life –

 Vertical Climber for Home Gym (Best Price)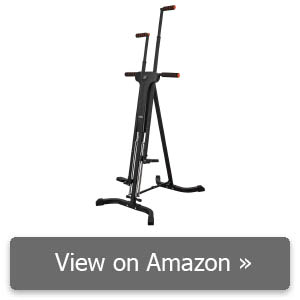 Yet another phenomenal and affordable step machine, the Relife Climber is definitely worth a gander. It boasts a slightly slanted black steel frame with that enables an upright climbing action.
At the top, there is a LCD monitor that allows you to track your workout time and other fitness hallmarks, such as speed and calories burned. This particular climber also offers five different levels of resistance so that you can create a hand-tailored workout that feels right.
Building Endurance
Unlike traditional step machines, with side-by-side foot pedals, the ReLife offers a simulated climb. The V-shaped platform rests on the ground, while you place your feet on the vertically rising foot pedals.
There are two sets of handlebars to choose. Up top, there is a pair of slip-resistant handles that rise and fall with the action of your feet. Meanwhile, there are additional slip-resistant stationary handlebars that project from the middle of the device.
Get Comfortable
It is important to be comfortable when performing aerobic exercises. As such, we love that the ReLife climber has five variable height settings to choose. These adjustments coincide with the level of endurance needed to climb.
You do not have to worry about the machine's structural sureness either. It consists of square-shaped steel piping that is incredibly durable and can hold a maximum of 260 pounds.
Pros:
LCD monitor for tracking a large number of metrics
Five different height settings
Improves balance, endurance, and strength
Manufactured from extremely durable square piping
A great addition to a home gym
Cons:
Difficult to assemble
Some reported shipping issues
4.

Xiser 

– Best Under the Desk Step Machine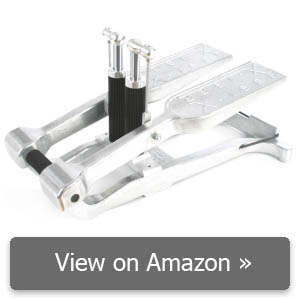 The Xiser Commercial Mini Stairmaster is a super compact step machine made from aluminum alloy.
It weighs a mere 12 pounds, yet it has a maximum weight capacity of 400 pounds.
It boasts a powerful hydraulic cylinder system that offers adjustable resistance levels. What's more, it is super quiet, making it the ideal operation for under a desk.
Super Quiet Performance
Between the hydraulic cylinders and silicone fluid, this machine is hardly audible. It is also super sleek looking, as it is made from shiny airplane-grade aluminum alloy.
You do not need to go easy on this machine either. It can be used for everything from sprint training to aerobic exercises.
Made in the USA
It comes as no surprise that this is a premium product. All 100-percent of the parts are manufactured in the US. It is also incredibly comfortable, as it is biomechanically designed to correct ergonomics.
We cannot say it enough times; this is by far an excellent way to get exercise in while sitting at a desk.
Pros:
Made from airplane-grade aluminum alloy
Super quiet thanks to silicone liquid
Hydraulic cylinders create diverse resistant settings
Suitable for use under a desk
Lightweight
Made in the U.S.A.
Cons:
Expensive
Limited exercise routine
5.

Gazelle 

– Best Full Motion Step Machine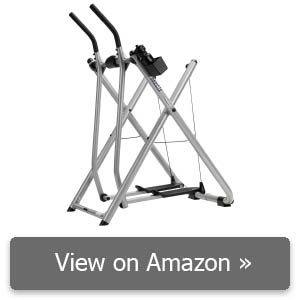 The Gazelle Freestyle Step Machine is a unique device that utilizes a split suspension system to enable a user's full freedom of movement.
When using the machine, your feet rest on two side-by-side footpads that are attached to L-shaped piping that extend to a pair of ergonomic handlebars. These are suspended via an X-shaped support frame.
The device offers an extremely low-impact workout while maximizing the number of calories a user burns. The system includes a built-in heart thumb monitor that provides on-the-spot readings of a user's heart rate and pulse.
Added Bonuses
The Gazelle Freestyle Step Machine comes with a number of additional accessories. These include a nutrition guide, 22-ounce water bottle, water bottle holder, and two workout DVDs.
As such, users have all the tools they need to complete comprehensive workouts that allow them to meet or exceed their exercise goals.
In addition to tracking your heart health, the Gazelle provides input on your speed, distance, time, and calories burned. All this is important in developing a whole-body fitness plan.
Ergonomic Design – Step Machine with Fullest Range of Motion
The Gazelle Freestyle Step Machine's split suspension system enables users of all fitness levels to workout comfortably and safely. Whether you are using the Gazelle to walk or run, you do not have to worry about abrupt stops or increased pressure on your joints.
As such, this is a great product for those suffering from joint and muscle issues. While designed with the user's comfort in mind, the machine also boasts a unique storage solution.
In fact, the entire device can be folded to drastically reduce its household footprint when not in use. Meanwhile, it has a weight capacity of around 300 pounds.
Pros:
Foldable design reduces household footprint
Split suspension system is easy on joints
Sweat-resistant handlebar sleeves
Skid-resistant footpads
Comes with workout DVDs
Comes with water bottle holder and water bottle
Nutrition book
Cons:
Difficult assembly
Shipping mishaps
Best Stepper Machine for the Home – Buyer's Guide
What to Look for When Purchasing a Step Machine for Your Home
Before you even begin to shop a step machine for your home, you need to know what kind you are looking for.
We will discuss some of the most common step machines below.
Twist Steppers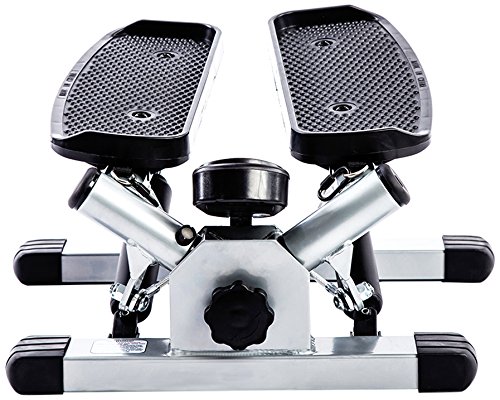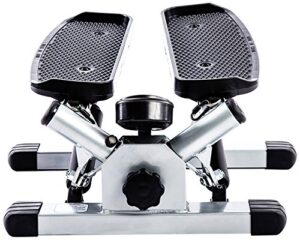 Both of the Sunny steppers we reviewed were twist steppers.
This type of step machine enables a twisting motion when you step.
This is great for toning your lower body, but may be somewhat intense for individuals with arthritis.
Keep in mind that twist steppers offer a motion that closely resembles jogging or running.
Therefore, they are a great way to get in some indoor training when the weather is not so hot.
Compact Step Machines
These compact devices enable a stepping motion that is designed to work lower leg muscles. These devices are great for office workers or individuals who are looking for a low impact or space-saving workout.
Climber
Vertical climbers are a different variety of step machine that provide a cardio-intensive exercise. They are relatively compact and help tone the lower body and core.
With adjustable resistance, a climber workout can be even more demanding than a treadmill. Meanwhile, most do not rely on motorized power.
Why Invest in a Step Machine for Your Home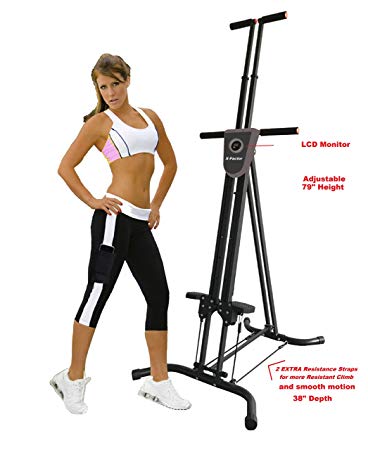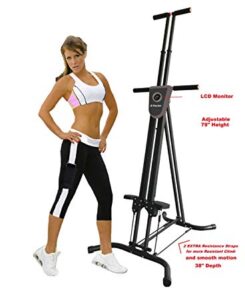 Step machines provide a reliable low-impact workout that you can complete from the comfort of your own home. In fact, some step machines can even be used while on the job.
The aerobic movement of the legs may vary in intensity, but the general idea is that it is good for your muscles, weight, and cardiovascular health.
These machines typically do not rely on electricity and are inexpensive when compared to other gym devices.
Considerations
Tension
Tension is the level of resistance you are confronted with when stepping. We recommend looking for a stepper with an adjustable range of tension. This ensures that you can create a custom exercise regime.
Trackers
While steppers are relatively low-tech gym devices, we love that many come with onboard computer systems and display screens. This lets you track your progress and set personal goals.
Sound
Noisy steppers can deter users from exercising. Look for a machine that has hydraulic cylinders or a solid support base to ensure it will not be rattling as you pick up speed.
Adjustable height
If a stepper comes with integrated handles, it is important to ensure it has an adjustable height. A poorly fitted machine can prevent you from exercising properly and could even result in an injury.
Final Thoughts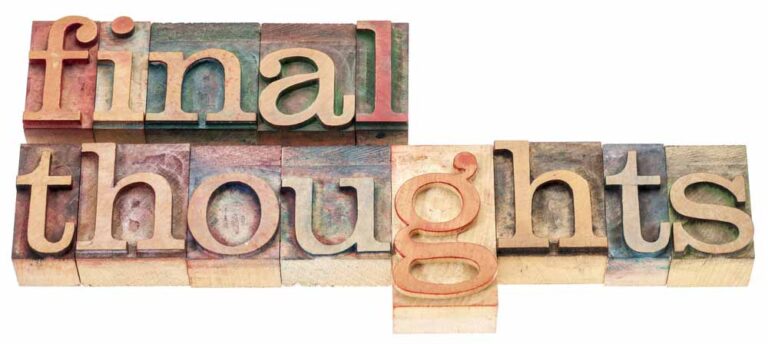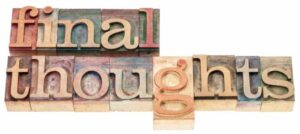 Stepper are a fantastic low-impact exercise device that has a place in every home and office.
Also, it is a good way to get some cardio and to tone your legs. Even better, you can use this device with another sporting equipment, for example, with dumbbells.
In addition, you can simply find the aerobics type exercises with ropes and twists. There is a wonderful selection of steppers to choose. We hope this buying guide helped you narrow down your selection.