Goalie glove's exact sizing is crucial. There are a variety of ranges available in the market for a goalkeeper to select on. And the sizes of all these vary according to the brands and their silent features. But we can generalize the overall procedure of measuring the goalkeeper's hands. 
What Size Goalie Gloves Do I Need?
It is recommended that the soccer goalie glove should be worn one size above the exact measurement. These sizes will make the internal mobility of hand natural and comfortable. The perfect optimization of, what size do a goalie need must be made in a way that the soccer goalie's finger should not touch the tips. Additionally, there should not be enough room that makes goalie feel like gloves are slipping off.
You can follow the following steps to measure the exact hand size;
At the broader part of your hand, measure the circumference of your palm, including the thumb. Use inches measuring tape or any string that can be used for the purpose.
We need to measure the length of the hand, as well. To do so, start by taking measures from the tip of the middle finger to the palm base.
Now, round the measured figures to the highest end and add 1" more, compare these measurements of length and circumference with the given values in your brand's size chart.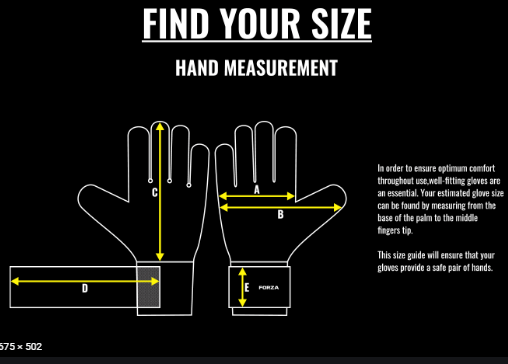 TIPS:
Generally, it is recommended to select ½' or ¼' bigger size.
I there a bit of room at the fingertip, it is a good sign.
The roomy fingertip should be optimized as the gloves should not slip off the hand.
At first, Fingersave goalie gloves might feel tight, but they become the best fit after two or three drills.
Always measure both hands.
d
/p>
Youth Goalie Glove Size Chart: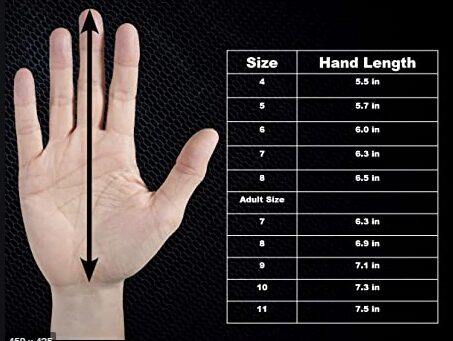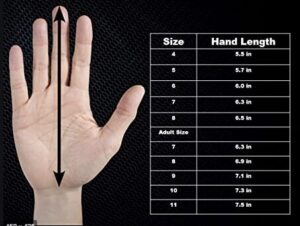 ---
BRANDS SIZES
Size of every Goalkeeper glove is very much dependent upon the brand you select to put on. There is almost a difference of 1/2′ -1′ in all available sizes of different brands. Age is also not an exact measure. So, preferably you should measure the size of your hand manually. Here we have compiled a list of few commonly used brands by goalies.
NIKE Goalie Glove Size Chart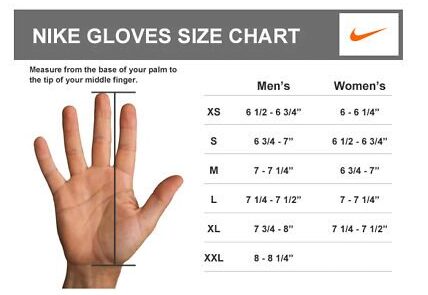 Check the best NIKE goalkeeper gloves that suit you the best in our complete review guide of Nike Goalkeeper Gloves.
RENEGADE Goalie Glove Size Chart

Here is a complete Buyers Guide on Renegade Goalkeeper Gloves.
PUMA Goalie Glove Size Chart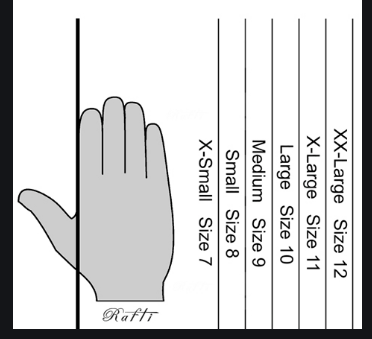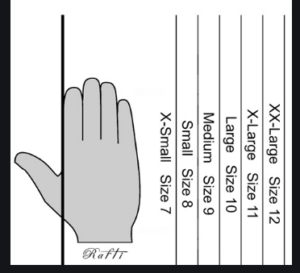 Let's have a look at our review guide to select the Best PUMA Goalkeeper gloves that suit you best.
Adidas Goalie Glove Size Chart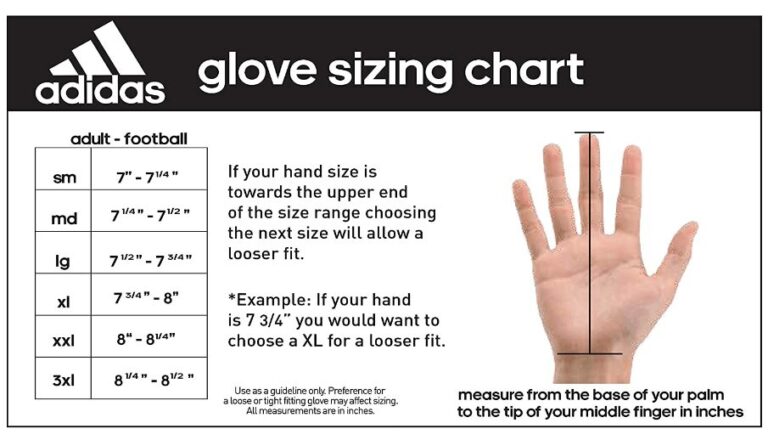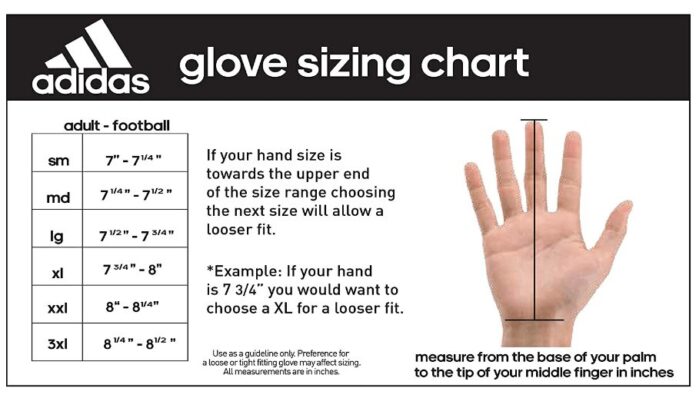 Let's have a look at our review guide to select the Best Adidas Goalkeeper gloves that suit you best.
FIT T4 Size Chart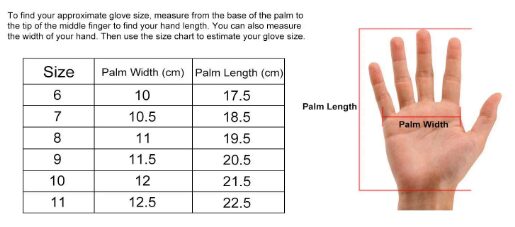 Storelli Goalie Glove Size Chart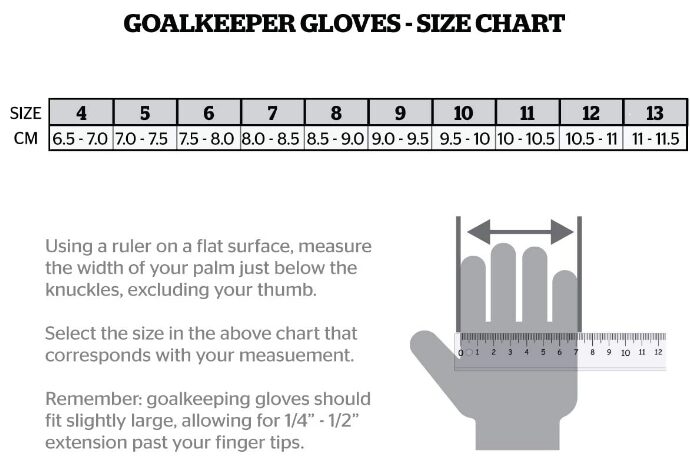 SportOut Goalie Glove Size Chart