The Western Conference finals has been incredibly unpredictable with the Oklahoma City Thunder jumping out to a 3-1 series and many odds makers foreseeing Golden State's inevitable tumble. Quite the contrary has happened in the past few games with the Golden State Warriors surging back to force a game seven in Oracle Arena.
With so many having had predicted that Oklahoma City would close out this series in game six at home after jumping out to such a big series lead. The spotlight is now beaming down upon Kevin Durant and the Thunder to finish the job many picked them to do. Although, without a doubt this game seven holds great stake in regards to Durant's legacy, but it also could be a big moment for the Washington Wizards franchise as well.
Game seven is a do or die moment and is the final bout in what has been a long series. It could end up being Kevin Durant's career defining moment. For those that just scoffed disgustingly, understand the reasoning.
Yes, Kevin Durant has been to the NBA finals before back in 2012 where he faced off against long-time rival and friend LeBron James. At the time Durant and his co-star Russell Westbrook were practically still college kids in the NBA at the age of 23. Both were trying to prove to the rest of the NBA world that they were up and coming. LeBron James at that time was at the point in his career that Durant is at currently, where championship rings are essentially all that matter.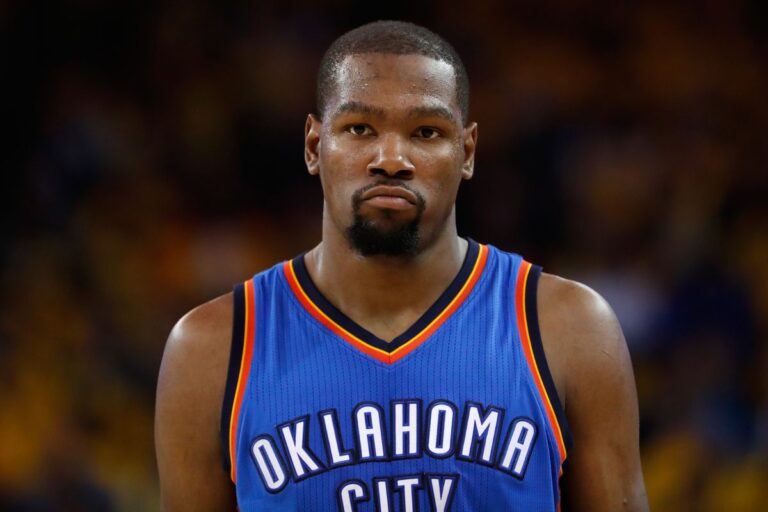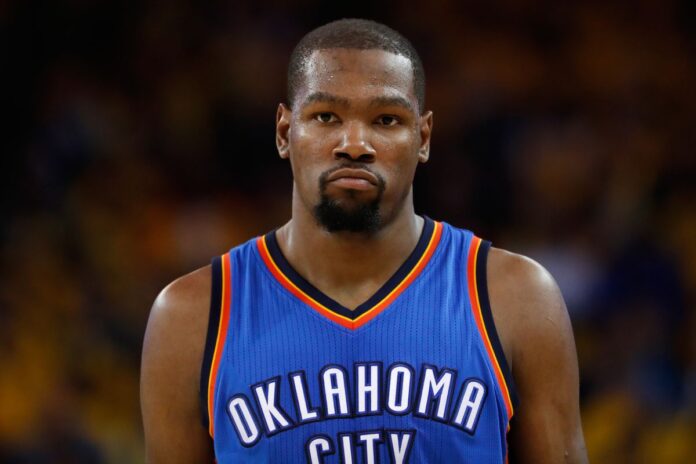 Durant at that point in his career was solidifying himself as a superstar. There are very few instances when superstars are able to win championship hardware at such a young age excluding players such as Kobe Bryant and Magic Johnson. Durant and the Thunder lost that NBA finals to LeBron James and the Miami Heat in five games. A series in which statistically, Durant showed up without a doubt but as far as in crunch time, his aggression was questioned.
He was awarded the pass of youth and inexperience following that NBA finals but that will not be the case this time if the Thunder lose in this series. Durant and Westbrook are now both 27 years old and have many more years of experience under their belts. Both are now in the prime of their careers and have begun to have the NBA title expectations which have plagued LeBron James thrust upon them.
There will be no excuse to lose while having been up 3-1 in this series especially with a chance to reappear in the NBA finals on the line. That is why this is Durant's career defining moment. And with career defining moments, can follow career defining consequences leading into career defining decisions.
If Durant and the Thunder were to fail against the Warriors especially in embarrassing fashion, it could lead to Durant's possible departure. This is where the Washington Wizards have kept their beam of hope radiating.
Although, there have been reports that Washington is no longer a top contender in the Kevin Durant sweepstakes, until Durant makes his final decision it would be irresponsible to count them out entirely. After seeing the demolition the Cleveland Cavaliers set upon the rest of the Eastern Conference with no true opposition. One would be foolish to think Durant is not looking towards Washington contemplating if together they would be talented enough to knock the Eastern Conference kings off their throne.
With the addition of Durant, the Wizards become an instant title contender. They play in a conference which the Cavaliers have reigned over with an iron fist for the past two years. Not having to face the likes of Steph Curry, Chris Paul, James Harden, Anthony Davis, or Kawhi Leonard every other playoff series would be relieving. With no intention to disrespect the Eastern Conference but without a doubt the West is far more top heavy.
Durant's primary antithesis has been LeBron James and he would also be his primary competition were he to make the move to the east-side. Were Durant to knock off James and take over as the Eastern Conference's king, it could be hard to find another opponent that would stir the tide for him and the Wizards.
All these possibilities and expectations come with the weight of a game seven. Durant's decision could be a result of game seven but only time will tell. Or he could be feed from the burden of making a decision with a win to move on to the NBA finals.
Even then, if he were to not win the championship is there a possibility he could seek to take his talents elsewhere? All of these questions and more can only be answered by Durant.  But there is one thing that is known for sure. There is nothing quite like a game seven.
Brendan Abban is a contributing writer for the Washington Wizards on isportsweb