Winning Boxing Gloves are high-quality boxing gloves custom-made in Japan. Each and every glove in this boxing glove brand is handcrafted. Winning pro boxing gloves are available in four standardized designs, both with velcro and Lace-up fastening. Professional Boxers love to use 160z weight winning boxing sparring and Training gloves, yet the gloves are available in 14, 12, 10 and 8oz size too.
Our Pick
Good Choice
Also Consider
Winning Training Boxing Gloves 16oz MS600B
Winning Training Boxing Gloves 16oz MS600
Winning Training Boxing Gloves 14oz (Blue)
Our Pick
Winning Training Boxing Gloves 16oz MS600B
Good Choice
Winning Training Boxing Gloves 16oz MS600
Also Consider
Winning Training Boxing Gloves 14oz (Blue)
Why To Buy Winning Gloves for Ultimate Boxing Experience?
Pros
The world's best gloves you can buy are winning boxing gloves with wrist support.

I would recommend you to get the lace-up versions unless you often work out by yourself.

They offer much more cushioning than other brands and I can understand why some people may not prefer that.

The padding and the leather and the stitching on these gloves should last for many, many years of abuse, but Velcro would be the first thing to wear out.

You can't replace Velcro, you can replace laces
Cons
The hand compartment is snug and that's coming from someone with small hands ( they're most comfortable gloves as I've used much time)

The Velcro version is very small and just out of place.

These gloves are expensive(but they will not disappoint you as the high-quality boxing gloves and very comfortable).
Winning Boxing Gloves Review:
If you are looking for the best winning boxing gloves review then you are in right place. Winning brand boxing gloves is a famous company that has been manufacturing top boxers. They make everything from boxing gloves to punching bags, though they are mostly legendary for their outstanding boxing gloves. The quality of all the gloves is top-notch as is the impeccable craftsmanship.
If you are a professional boxer or an advanced boxer, you probably already have a pair in your gym. For professional and intermediate boxers, Winning Boxing Gloves are your dream gloves. "Winning gloves" orders are made-to-order and made in Japan then shipped to the United States warehouse where it's distributed to the Americas. Winning sparring gloves/new boxing gloves are not a common glove new or professional boxers would likely seek out due to the high price and limited availability of the gloves.
But there's a long list of world-class boxers who regularly use winning brand boxing gloves such as Floyd Mayweather and Manny Pacquiao two name a couple from the long list of legendary boxers. These babies offer the best of everything you want in the best boxing gloves in the world. But you pay for it.
However, nearly as good quality boxing gloves as these best-rated boxing gloves are in terms of workmanship, quality, and performance, they'll not be a perfect pair of boxing gloves for everyone, especially for those who are doing Muay Thai or MMA. Except for pure boxers or those mixed art fighters who want to focus on boxing or just want the best muay Thai padding & protection you can buy in a pair of boxing gloves, the world's best gloves are completely the most effective alternative on the market.
Related Post: Buying Boxing Gloves- Complete Buyers Guide
1. Protection and Padding: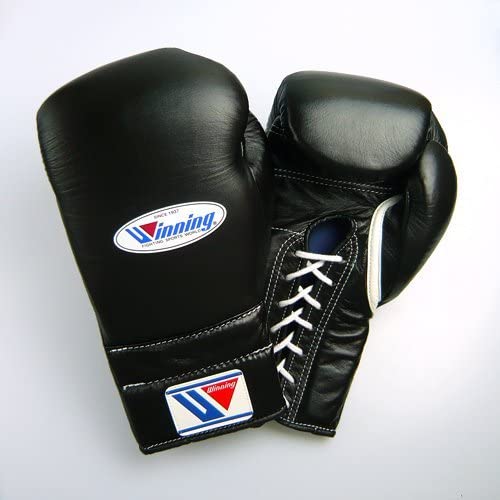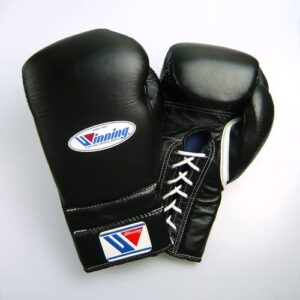 Winning uses layered cushioning for their gloves. Besides Winning ability as the winning brand boxing gloves, their gloves are additionally known to be, "pads."
That being said however Winning giant padding boxing gloves winning has become indeed my #1 kind of padded. It's delicate, it's enticing, and it's completely broken in. It's entirely agreeable and it feels like it shapes to your hand, as though it was explicitly made for your hand. For instance, contrasting it with IMF cushioning, IMF makes my knuckles sore. It's firm, it doesn't permit you to completely open your hand, it doesn't shape your hand. IMF gives you a shape and makes you manage it.
Boxing gloves Winning is delicate, straight out the crate the glove comes broken in. You can put the cool boxing gloves on and completely open your hand. The same day you get them you can go out and fight without agonizing over harming your padding accomplice with unshakable padding. No break-in period at all for these things.
The assurance they offer is given over the most awesome aspect of any glove. For basically every glove I've utilized I've figured out how to throw an adequate left hook and punch through the cushioning. For instance the C17s, fantastic gloves, and 16oz gloves. After tossing a decent left snare I felt pretty much every knuckle interface on the pack.
Remember these giant padding boxing gloves C17s should have practically indistinguishable cushioning to Winning. Presently my MS-500s are just 14oz and regardless of how diligently I attempt I haven't had the option to punch through the cushioning.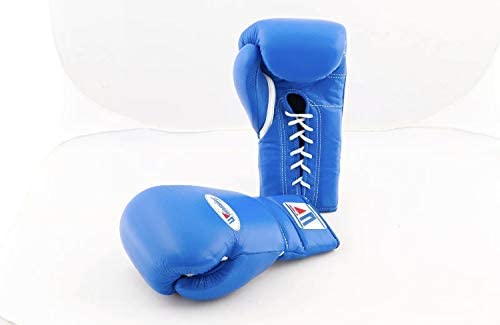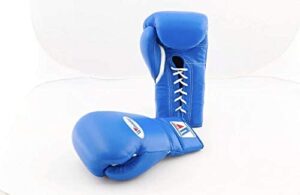 On another note, I additionally utilize fewer wraps for my knuckles when I utilize my MS-500s because the hand compartment is cozy. One final opportunity to additionally underscore the defensive characteristics of these top-rated boxing gloves, fewer knuckle wraps, less glove weight, and still have not had the option to punch through these Winnings.
I'm not a big fan of winning bag gloves, but top contender boxing gloves padding so well that these gloves offer you some protection. Winning giant padded gloves are very thin, very lighter more scaled-down the glove. These are lighter gloves that allow you to work very fast while still fully protecting your hands.
2. Wrist Support:
The boxing gloves with wrist support of the Winnings additionally beats pretty much every boxing glove. I have terrible wrists so it's simple for me to hurt them. Ordinarily, for me, the most ideal approach to test the wrist backing of a glove is through snares, explicitly the left snare.
As an examination for my 16oz velcro MS 600, I required the world's top-rated boxing gloves so wrist cushion to add uphold so I wouldn't hurt my wrists.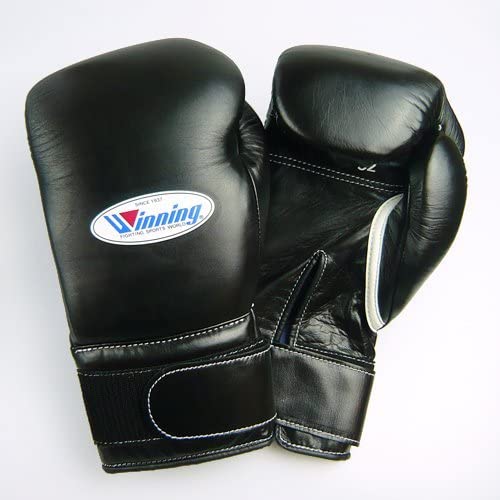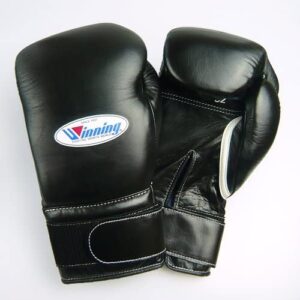 My Tokushus was the solitary gloves where I could toss hard snares persistently with no dread of harming my wrists. That is until I got the MS-500s. I can truly sit on my punches and toss them as hard as possible on the sack with definitely no dread of agony. The MS-500s offer inconceivable wrist uphold.
Likewise, a thing to remember is that I utilize flexible bands for these gloves and I keep them free so I can slip them on and off without any problem. Indeed, even with the free and stretchy bands, my wrists have extraordinary help from these puncher's gloves. By and large, the assurance and cushioning are astounding and in actuality my top pick of any winning glove.
Like I said their padding is my top pick and I think of it as the winning is among the top ten/10 best boxing gloves cushioning for any circumstance however explicitly competing because in addition to the fact that it protects your hands it ensures your fighting accomplice.
That being said, the padding can be utilized for anything from fighting to gloves, to sack work. They offer the best boxing gloves all-around assurance from hands to knuckles, to the wrist. There's an explanation the professionals utilize Winning boxing gloves while preparing.
3. Comfort:
Winning nice boxing gloves are however comfortable as they seem to be cushioned which implies they are unfathomably agreeable. Once more, Winning beats all other gloves out there as the most agreeable of all the awesome boxing gloves. Far and away superior, you are not sold solace for diminished padding; punchers gloves are both agreeable and very much cushioned.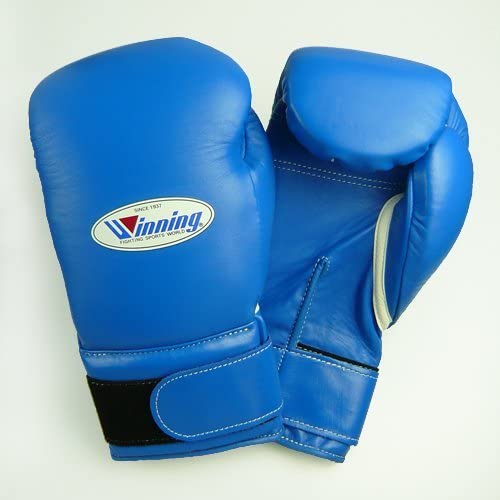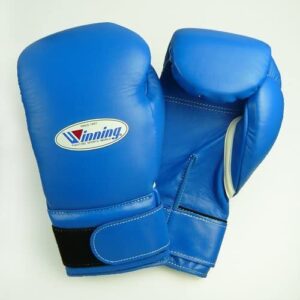 There a few places of solace (and design) to note.
4. Thumb Area:
The thumb territory has a specific plan extraordinary to its image. The thumbs stick out extremely straight, which makes it extraordinarily simple to pull a suffocating grip. You don't have to battle with the gloves to make a clenched hand, which in all honesty, you have to do with a portion of the other boxing glove brands.
 As far as I might be concerned, this straightforwardly converts into keeping my hands shut all the more regularly during fighting or sack work which considers a superior punch and to a lesser extent a possibility of injury.
5. Delicate Nylon Inner covering:
One thing we regularly neglect to make note of when seeing gloves is how the glove material feels inside the glove. I've had a couple of late instances of Thai gloves where the inward covering is either absent or unpleasant and scratchy. The Winnings have delicate nylon internal linings. The gloves feel great against your skin with a positively no scraped spot.
6. Delicate Outer Leather:
You'll notice when you contact rewards, the calfskin feels a lot not quite the same as a portion of different gloves. As opposed to hard cowhide, the calfskin is delicate — practically fragile — to the touch. If you push your finger down onto the rear of the glove, you'll see a slight indent and crease in the cowhide.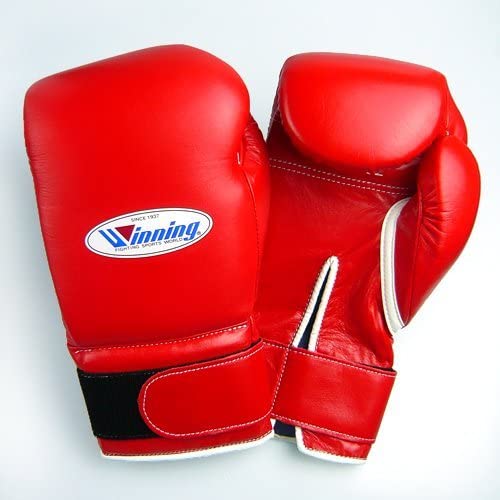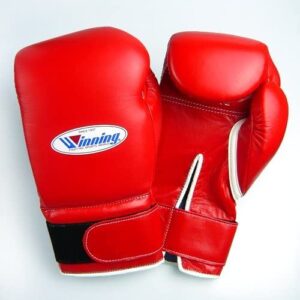 There is a touch of 'provide for' the glove which feels great to the touch (and adds to what the glove lessens mean for when you punch something with them).
7. Cozy Fit:
When you pull on a couple of Winning's, they suited perfectly ought to — like your hand at long last has thought that it was home. Truly, you would prefer not to pull your hands off them — they feel that great.
After utilizing these gloves for longer than a year at this point, I have positively no bad things to say about how agreeable and they are. All things considered, they are altogether too cozy when you pull them on.
The expected issue to take note of: the hand compartment region is tight with little space to save. This implies on the off chance that you wear long (and thick) hand wraps and/or you have huge hands, hard boxing gloves might be a very close fit for you.
A valid example:
It's a genuine errand for me to push my enveloped hands by a couple of 8 ounces padded boxing gloves; there's a ton of pulling, snorting, and extending to get the gloves on my hand. This might be mitigated with a greater glove (say 12 ounces), yet to tell you that the gloves do fit cozily and tight.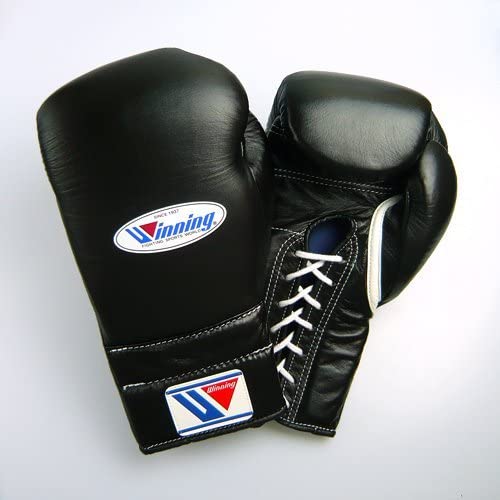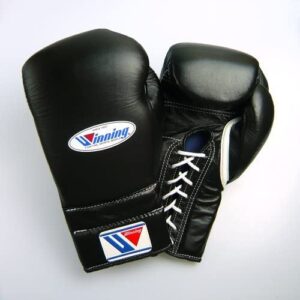 On the off chance that you purchase the ribbon-up renditions and no the Velcro, don't hope to handily pull on the gloves or eliminate them to take speedy water breaks or to eliminate your mouth-watch.
8.Quality and Durability:
Winning giant padded boxing gloves uses the best punching gloves quality materials. For instance, padded boxing gloves cowhide equals that of Cleto Reyes' calfskin one cowhide which is known to outlive its own cushioning. Rewards cowhide is very attractive, ANY shading will grab your eye. By and by I needed dark gloves to coordinate my dark FG2900 yet they were unavailable.
From the outset, I was somewhat baffled yet when I opened the container I immediately cherished the look. I found a little flaw in my calfskin, however. On the sleeve, there's a tiny piece that appears to have been damaged. It is anything but a serious deal and it doesn't hurt the glove in any capacity however it was somewhat astonishing and dismal to discover a mistake like that in the good quality boxing gloves.
Winning additionally has the cleanest sewing of any brand that I've at any point seen. Every fastens is awesome, the sewing is exceptionally straight and tight, it's in any event, satisfying to the eye.
The palm side sewing adds to the general clean plan of the glove. That being said however I do have too last details on a glove. Again doesn't hurt the glove at everything except truly kind of disillusioning to discover something to that effect in nice boxing gloves stuff. Like I've said however, these are the nearest thing flawlessly.
The solidness of these things is mind-boggling. I've just them for gloves however by contrasting them with my different gloves. For instance, after a month of utilizing my Ring to Cage C17s, I discovered some rising of the froth. However, my MS-500s look as great, as perfect, as sparkly, and as excellent as the day I got them.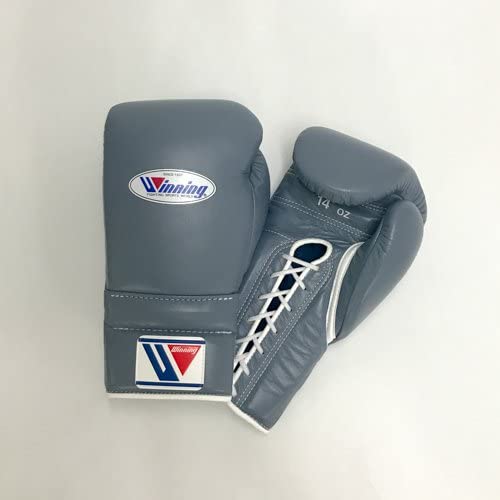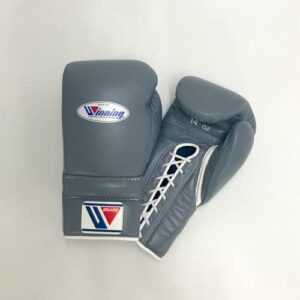 They even have a similar solid cowhide smell and none of the sewings has been wrecked regardless of the number of rounds I've placed into them. As an additional illustration of their sturdiness, there are different expert fighters whose Winnings are old yet they keep on utilizing them because the cushioning and cowhide haven't separated at this point.
The fundamental and just distinction between the winning Velcro Gloves is in the degree of wrist uphold they give. The models being referred to are the MS-200-B through MS-700-B, highlighting the velcro/snare and circle framework, and they're not something you'd need for your hands and wrists. The velcro is short and wears off after a timeframe, requiring standard fixes and fixes. Besides winning velcro gloves, all other features are the equivalent, from cushioning and solace to cost and quality.
9. Design:
These gloves are lovely, they are in a real sense a show-stopper. Out of the entirety of my stuff, I take the most consideration of my Winning FG2900 and MS-500s since I would prefer not to see even the smallest blemish on them. The plan of these gloves is simply so spotless and great.
They're thin, trim, everything from the general shape, to the thumb, the twofold sleeve, and even the sewing, everything makes the glove look extraordinary. Like I said before, I didn't need the blue forms however I went with them since all the other things were unavailable. However, the gloves developed on me in a flash.
A particularly dynamic tone, a particularly delicate cowhide. Indeed, even the liner looks extraordinary on these gloves. If you look within the blueliner in a real sense looks like delicate blue waves. Everything about these gloves is welcoming, they make you need to utilize them. Hands down my number one plan of any glove.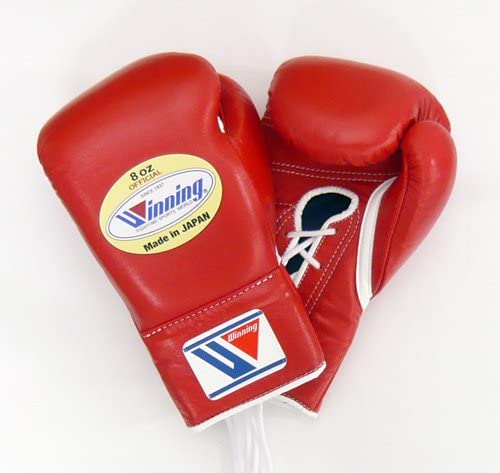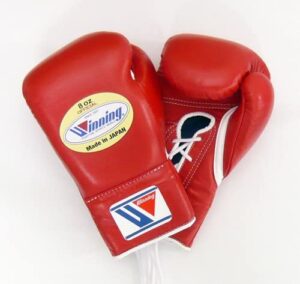 With regards to looks however their stock velcro doesn't look excessively great. The velcro conclusion doesn't hurt the exhibition or assurance yet it simply watches weird and strange as a result of its size. It's a somewhat wobbly velcro tie that simply doesn't exactly measure up for the glove. If you go with velcro I suggest requesting custom and requesting a three to four-inch velcro conclusion because not exclusively will it look better how.
10. The Price:
Here is the main problem with Winning Boxing gloves: they are wicked costly. The stock gloves start at $200 for 8 ounces and reach up to $300 for 18 ounces. On the off chance that you need a special craft, the gloves will begin at $300 and go up from that point.
Ouch!
The vast majority are not able to spend this much on a couple of gloves. I will say however that you do get some genuine quality. In any case, I'm not going to mislead you here and reveal to you that you can't get 80% of what these gloves offer from one of the less expensive master glove brands (like Cleto or Grant) which will be fundamentally less expensive.
Nonetheless, if you need that additional tender loving care, solace, and probably the best cushioning in a couple of boxing gloves, at that point Winnings will convey this over the opposition.
Depend on it, purchasing a couple of Winning's resembles putting resources into an extravagance vehicle; you needn't bother with one to get from guide A toward, yet it sure makes the ride quite much more comfortable than ever it'll additionally offer more wrist uphold.
Categories and Characteristics of winning boxing gloves
Initially, I referenced that I needed to check whether these could supplant my Tokushus and C17s. Really after the first round of sack work, the MS-500s supplanted the two gloves.
 I have never utilized a glove so agreeable and I never utilized a glove where I could truly toss and put everything into my punches with no dread of harming my hands.
These gloves have gotten my top pick, they are my go-to gloves. Every little thing about them has gotten my top pick from the cowhide to the cushioning, to the liner, to the thumb, in a real sense everything is ideal. The best word to portray them genuinely is just perfect.
Top contender boxing gloves are separated into three classes: Pro Gloves, Velcro Gloves, and Amateur Gloves that come in four distinct tones – red, blue, white, and dark. How about we investigate the overall qualities of best punching gloves and afterward we'll jump into the contrasts between the models:
Winning is one of the top 5 boxing gloves enclosing gloves marks the world, close to Cleto Reyes and Grant Boxing Gloves. The contrast between Grant's and Winning's gloves is that Winning's models give better cushioning and better calfskin at a less expensive cost and their great twofold fastens make the gloves last more.
Style:
Contrasted with some other enclosing gloves you can discover 2019, Winning offers the best hand insurance. Their multi-layered cushioning is delicate and truly agreeable and it makes them incredible at engrossing punches and giving security to your hands from wrists to knuckles – they truly feel like pads, positively.
Condenser gloves feel like they're made for your hand, you can completely open your hand wearing them. As we previously said, they offer what's by and large the boxing gloves rating best cushioning around and you will frequently see experts train and fight with them.
With regards to wrist uphold – their Pro Gloves (the Lace-up model) are the most awesome aspect of the bundle. With the 14oz or 16oz Winning gloves (models MS500 and MS600) you can rehearse on the sack as hard as you need with no dread of agony or wounds.
Summary
I've boxed competitively 10 years ago and still uses winning training gloves when I can get it in today. I've owned and used gloves from every brand and these offer the most compact design and good protection for your fists and your opponent when you're winning sparring gloves.
 Boxing gloves 'winning' form to fit your hand so your hand won't move or shift in the glove when punching. The protection and padding are soft but not pillow-like. The winning brand boxing gloves sleeves are steady and long and you get an extraordinary snap and secure.
 These winning gloves feel very fast for me when I training with them. The leather is very soft and durable and I expect these gloves to last me for the next 5 plus years as they're high-quality boxing gloves. Winning gloves are the most expensive gloves you can purchase but the best boxing gloves to buy cry once, buy right, and sit tight. you'll love them if you like compact, lightweight gloves with soft hand protection.
So, contender boxing gloves have a tighter hand compartment, and the padding boxing gloves are softer where you need the most protection of hands. Winning gloves feel great and it's no wonder so If you hit hard and you have hand trouble, knuckle pain, or have suffered hand injuries try these gloves. Stay punching! I think they're the best imf tech gloves you'll find. They will also be called winning training gloves.
Frequently Asked Questions
Are winning boxing gloves worth it?
As winning gloves reviews are however agreeable as they may be cushioned. Which implies they are unbelievably agreeable.
 Once more, Winning beats all other gloves out there as the most agreeable of all the boxing gloves. Far better, you are not sold solace for decreased cushioning; cool boxing gloves are both agreeable and very much cushioned.
Why winning boxing gloves so expensive?
As Winning is among the top 10 boxing gloves so theyare so costly because they are cushioned well, utilize a too top-notch calfskin, and the sewing is first in class.
 Nonetheless, if you own a couple of awards or cleto or even a decent pair of some other brand like ringside and you like them… no compelling reason to truly venture up. You will be disillusioned.
How long do winning boxing gloves last?
Your first pair of boxing gloves should last you 1-3 years (contingent upon the amount you train). On the off chance that you're a further developed striker or substantial hitter, less expensive gloves generally will not last longer than a year. A decent general guideline is to never spend more than you're agreeable of losing.
What size winning gloves is best for me?
I've discovered Winning/hard boxing gloves offer much more padding insurance than different brands. This boxing gloves review implies you can move away utilizing a lighter glove weight for general preparing while as yet having the equivalent or more insurance of a heavier glove.
For general preparing and individuals who are under 170lbs, I regularly suggest 12 oz for pack work and cushions which offer the best trade-off of weight and speed.
 In any case, you can utilize 10 ounce Winning gloves, you'll have a ton of security possibly more than 12 oz gloves by different brands. I own an 8 oz Winning training Gloves and can hit the hefty sack without hand torment.
For individuals under 170lbs, you ought to have the option to do fine with 10 oz. Winning gloves
Nonetheless, if you are heavier (say 170-190lbs+) or a force puncher, I propose going with 12 oz.
On the off chance that you are a significant burden or an amazing puncher, improve assurance.
For competing, get 16 oz because numerous exercise centers will not allow you to fight with something besides 16 oz. Be that as it may, you could in any case fight with 14 oz gloves without issue, if you are permitted to
 Would it be a good idea for me to Get Laced or Velcro Winning Gloves?
On the off chance that you expect to fight regularly and you need the sensation of a pleasant cozy fit, and you wouldn't fret asking somebody each time you train to bind up and eliminate your gloves, go with the awesome Boxing gloves.
 The binding adds another degree of solace and fits the gloves which the Velcro can't coordinate.
If you remove your gloves frequently between rounds or you simply need a more easygoing preparing experience (you don't regularly fight), get the Winning Velcro Boxing gloves.
 Best gloves for boxing offer similar insurance as the pro-Boxing Gloves with wrist support model however without the cerebral pain of tieing up/loosen the gloves each time you need to put them on or pull them off.
 Remember this as IMF boxing gloves has a major effect on the way you will utilize the gloves. If you just reliably pull on the gloves without binding them up appropriately, you are in an ideal situation getting the Velcro gloves which will, at any rate, fit significantly cozier.
New boxing gloves make it any simpler, I have a bound model yet for my next pair of Winnings gloves brand, I will purchase winning Velcro gloves. I discover I don't request that individuals trim up my glove an
d I regularly remove my gloves between pack/cushion adjust, so it's a genuine annoyance as I can't do as such with the laced version.
Check out other Winning boxing gloves from Amazon also:
Sale
RDX Boxing Gloves Sparring Muay Thai Pro Training, Maya Hide Leather, Kickboxing Heavy Punching Bag...
MAYA HIDE CONVEX SKIN LEATHER, these NOIR SERIES boxing gloves are comfortable, protective and versatile for a fighter who wants it all. Ideal for Muay Thai, Kickboxing, MMA and Sparring.
LAYERED EVA PADDING Shock dispersion sheet, Sponge X black top fabric for optimum shock absorbency and X-FOAM inside the palm area cushions stray shots that may land on the palm.
QUADRO-DOME PU-MOULD offer resilience and EVA-bar in palm offer correct fist form. Attached thumb support is Ideal for Thai pads-to-mitts and heavy punch bag training sessions.
VENTILATED PALM MESH is tactically placed for maximum breathability. Mesh design with aerated perforations help in keeping the hands dry. It further shrinks unpleasant aroma
QUICK-EZ HOOK AND LOOP strap wraps around for an easy and convenient fit. With firm support there is never a concern or risk for imbalanced wrist alignment.
CLETO REYES Leather High Top Lace Up Boxing Shoes - Black - 9
Lightweight shoes designed especially for boxing
Polyurethane insole, light non-skid rubber sole reduces impact
Wide upper and laces eliminate flexion strain and provide comfortable fit
Rounded tip, lace up the front and side zipper
Manfactured with leather and suede
Hayabusa T3 LX Leather Boxing Gloves for Men and Women
LUXURIOUS FULL GRAIN LEATHER: The rich aroma, smooth texture, and timeless look all evolve with use.
BUILT FOR COMFORT WITH A TAILORED FIT: Interior fabric feels smooth and cool on your hands and helps to regulate your hand temperature with two interlocking velcro wrist straps you can adjust to fit your hands perfectly for Boxing, Mixed Martial Arts (MMA), Kickboxing, and Muay Thai.
WORLD RENOWNED WRIST SUPPORT: Dual wrist straps and splinting system work together to keep your wrists aligned with each punch. It locks your wrists in place when you strap up, preventing risky and damaging bends.
ULTIMATE KNUCKLE PROTECTION: Premium foam technology absorbs impacts, dispersing energy for unparalleled knuckle protection during training or sparring.
CARE INSTRUCTIONS: Interior: use a water-dampened washcloth to wipe away oils and dirt, which can accumulate during use. Open fully to dry. Exterior: leather conditioners & oils not recommended, as this can trap moisture in the leather, causing premature breakdown. The surface can be washed using a water-dampened washcloth. A mild saddle soap may be employed; however, we caution that this may alter the color of the leather.
2021 Best Boxing & Kick Boxing Gloves for Men and Women | Training & Sparring Gloves for Pro...
Do Not Let Your Focus Out: These lightweight boxing gloves are composed of PU leather which is comfortable and does not let your focus out.
Maximal Protection and Enhance Performance: Triple-density gel and impact foam with complimentary hand wraps provide protection and firm grip to your fist.
Easy to Putt-on and Take-off: These boxing gloves are easy to put on and take off due to the secure Velcro fastening and flexible leather wrist strap.
Cut down Sprains and Injury Fear: Our gloves' precise fit prevents avoidable sprains and injuries during training, sparring, and competitions.
Keep Your Hands Cool and Dry: Our men and women boxing gloves with a 3D cooling mesh keep your hands cool and dry with optimum ventilation and airflow.
Hayabusa T3 LX Leather Boxing Gloves for Men and Women - Brown, 12 oz
LUXURIOUS FULL GRAIN LEATHER: The rich aroma, smooth texture, and timeless look all evolve with use.
BUILT FOR COMFORT WITH A TAILORED FIT: Interior fabric feels smooth and cool on your hands and helps to regulate your hand temperature with two interlocking velcro wrist straps you can adjust to fit your hands perfectly for Boxing, Mixed Martial Arts (MMA), Kickboxing, and Muay Thai.
WORLD RENOWNED WRIST SUPPORT: Dual wrist straps and splinting system work together to keep your wrists aligned with each punch. It locks your wrists in place when you strap up, preventing risky and damaging bends.
ULTIMATE KNUCKLE PROTECTION: Premium foam technology absorbs impacts, dispersing energy for unparalleled knuckle protection during training or sparring.
CARE INSTRUCTIONS: Interior: use a water-dampened washcloth to wipe away oils and dirt, which can accumulate during use. Open fully to dry. Exterior: leather conditioners & oils not recommended, as this can trap moisture in the leather, causing premature breakdown. The surface can be washed using a water-dampened washcloth. A mild saddle soap may be employed; however, we caution that this may alter the color of the leather.
Sanabul Gold Strike Professional Boxing Gloves (Black Hook & Loop, 14 oz)
It all starts with a desire. Sometimes you desire to be a better you, sometimes you desire to be a better competitor. Sometimes you desire to be the absolute best, to be champion.
We started with a hand shaped mould. We crafted ultra premium materials with the utmost attention to detail. Then we finished these masterpieces with a luxurious, yet durable lining. The result is the Sanabul Gold Strike series, fine crafted for champions pursuing greatness. Be the best.
Ultra soft 3 layer hand shaped mould
Highest Quality Engineered Leather
Ringside Apex Flash Boxing Training Sparring Gloves BK/RD, 14 oz
2 1/4 inches of IMF (Injected Molded Foam) Tech is ideal for sparring or bag work
Durable and easy to clean synthetic leather shell with full wrap around hook and loop closure and attached thumb for safety
Get in shape one punch at a time with the comprehensive protection offered by these boxing MMA Muay Thai training workout gloves
A mesh palm to keep the hands cool and comfortable as you train to reach your fitness goals
These sparring punching bag mitts come in a variety of colors and are sure to give you a competitive high calorie burning workout
TOP RANK 12 oz. Champion Series Professional Boxing Training Gloves, Durable Grade-A Leather, Molded...
Durable - High-quality, 100% grade-A leather shell holds up to the toughest workout
Hex Molded Padding - Comfortable foam patterning reduces hand fatigue and maximizes striking power
Mesh Palm - Provides increased ventilation for cooling, moisture control, and odor prevention
Sturdy Wrist - Hook and loop secured wrist enclosure offers extra support for long training days
Variety of Weights - Available in 12 oz., 14 oz., and 16 oz.