For many professional athletes and recreational fitness enthusiasts, protein supplements are essential in their nutritional regimens.
Best Choice
Good Choice
Don't Miss
Also Consider
Vital Proteins Collagen Pills Supplement (Type I, III), 360 Collagen Capsules, 3300mg Serving Help...
ALR Industries Humapro Tabs, Protein Matrix Formulated for Humans, Waste Less. Gain Lean Muscle,...
Vital Proteins Cartilage Collagen Pills, Type II Collagen & Chondroitin Sulfate Supplement for...
Future Peptides™ Pure Protein: Best Protein Capsules, Amino Acids Raw Food for Pre Workout and...
If you plan to step it up with your workout sessions, you need to make sure to get enough protein throughout the day. Even though you can get plenty of it from the food you eat, protein pills are a more convenient and faster way to replenish your body with this macronutrient.
Protein supplement is made out of milk, when the by-product is whey, and out of egg whites.
However, plant-based or vegan options are also available, derived from hemp, soy, peas, and others. Such supplements might also contain sugars or artificial sweeteners, as well as added flavors, vitamins, minerals, probiotics, and occasionally caffeine and creatine.
Top Picks for 2023:
List of Top Protein Supplements in 2023
If you want to fuel your diet with this super nutrient in the form of pills, you might be overwhelmed with seemingly infinite options on the market.
For this reason, we've handpicked the top-rated protein pills in 2023 and created a comprehensive Buyer's Guide to make it easier for you to find the best ones for your needs.
1. Vital Proteins Collagen Pills Supplement – Editor's Pick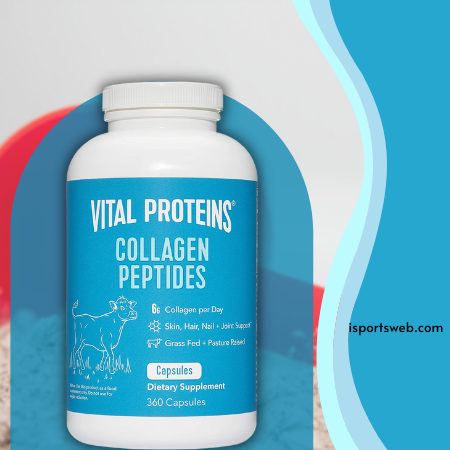 The versatile and convenient Collagen Pills by Vital Proteins are formulated without additives, preservatives, or excipients. Packed in small capsules, this product is a great option for all of those who want the best collagen benefits in the most convenient form.
This collagen supplement contains one main ingredient, which is hydrolyzed bovine hide collagen peptide, sourced from pasture-raised and grass-fed bovine, ensuring a high-quality source of this protein.
It doesn't contain added sugars or sweeteners, and it's dairy and gluten-free. The product is easily digested and absorbed by the body for the uppermost benefit.
The health gains are numerous; it supports and strengthens skin, hair, nails, joints, and bones. The formula contains added proline and hydroxyproline for building and protecting the existing collagen in your body.
One pack of the Vital Proteins Collagen Supplement contains 360 capsules, and the recommended dose is six capsules once or twice daily, depending on your specific needs.
2. ALR Industries Humapro Tabs – Protein Matrix Formulated for Humans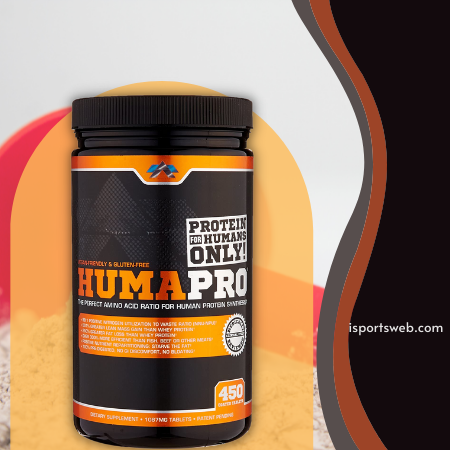 The gluten-free and vegan-friendly formula of the ALR Industries Humanpro Tabs is easily absorbed and utilized by the human body. It contains an optimal amino acid ratio for human consumption, offering a perfect protein synthesis and producing zero by-products and waste.
With this game-changing nutritional supplement, you'll manage to yield the best results from your training and gain muscle mass with ease while losing body fat. The ALR Industries Humanpro Tabs are suitable for those on a vegan diet and contain no added sugars, gluten, GMO, lactose, or soy.
These protein tablets are completely pre-digested, making sure there's no bloating or other gastrointestinal discomforts. They also have less than one calorie per serving, which amounts to precisely 0.004 calories per gram.
This protein supplement is excellent for increasing endurance and strength while working out, dieting, and overall well-being and health. The recommended supplement intake is five tablets three to six times daily.
For best results, take the supplement twenty minutes before exercising and immediately after finishing your workout.
3. Vital Proteins Cartilage Collagen Pills – Best for Ligaments & Tendons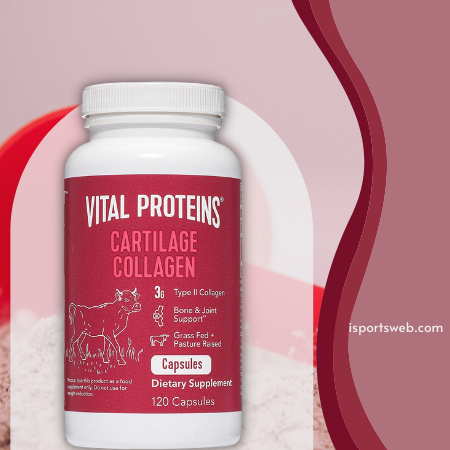 The Vital Proteins Cartilage Collagen Pills formula is rich in type II collagen peptides as well as Chondroitin Sulfate. It's sourced from tracheal cartilage from the grass-fed and pasture-raised bovine of New Zealand.
Rich in amino acids such as glycine and proline, this product offers many health benefits. Type II collagen is also a major structural component of the connective tissues in the body, providing building blocks and support for healthy bones and joints.
Furthermore, it promotes and nourishes ligaments, tendons, and cartilage, as well as hair, nails, and skin.
This high-quality and sustainable superfood is an excellent addition to a healthy diet and a convenient protein source for all of those who can't be bothered with mixing protein powders in drinks and smoothies.
It's also dairy and gluten-free, paleo-friendly, and non-Gmo. The recommended daily dose is four capsules per serving one to three times throughout the day.
4. Multi Collagen Protein Capsules by Horbäach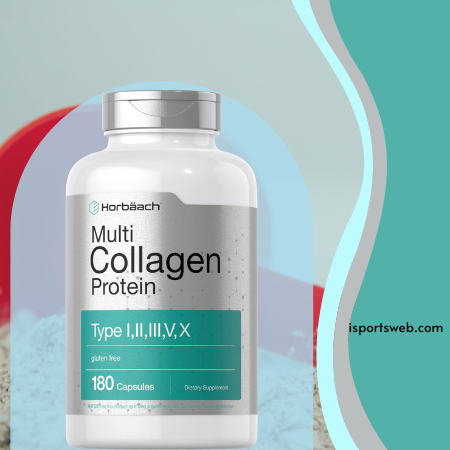 The Multi-Collagen Protein Capsules by Horbäach contain a perfect blend of different collagen types, including collagen types I and III in the form of Hydrolyzed Bovine Collagen Peptides; collagen type I as Hydrolyzed Fish Collagen Peptides; collagen types I, V, and X in Eggshell Membrane Collagen.
The advanced multi-collagen formula in this product is keto and paleo-friendly, and it offers excellent health and beauty benefits, enhancing and strengthening skin, hair, and nails as well as joints in both men and women.
Additionally, the formula is gluten and wheat-free, soy-free, milk and lactose-free, and contains no artificial flavors, colors, sweeteners, and preservatives.
This supplement comes in the form of quick-release capsules, easily digested and absorbed by the body. The recommended intake for adults is four capsules two times per day, preferably before meals on an empty stomach.
5. Vital Proteins Beef Liver Pills – Best for Heart and Brain Health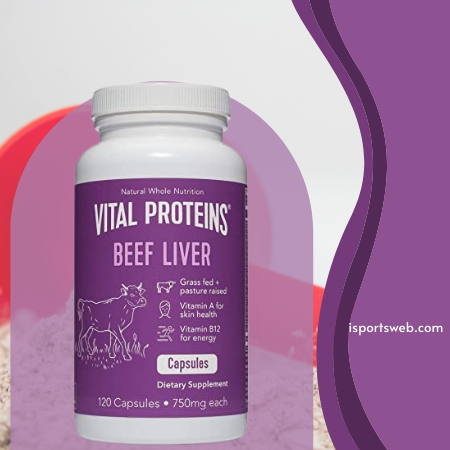 The Vital Proteins Beef Liver Pills contain a high-quality protein sourced from New Zealand's grass-fed cows, ensuring premium and sustainable products of high nutritional value.
Rich in macronutrients, as well as vitamins A and B12, this supplement by Vital Proteins plays an essential role in the body's health, ensuring healthy skin, hair, nails, joints, and bones. The Bee Liver is nature's most concentrated source of Vitamin A, supporting heart and brain health and promoting their function.
Other nutritional ingredients include Folate, Zinc, Riboflavin, Copper, and Choline, all vital for maintaining perfect health and enhancing the body's immune system.
This dietary supplement contains 120 capsules, which amounts to thirty servings per bottle. Recommended daily intake would be four capsules a day any time of the day, making the Beef Liver pills quite easy to incorporate into your daily routine.
6. Future Peptides™ Pure Protein – Best Protein Capsules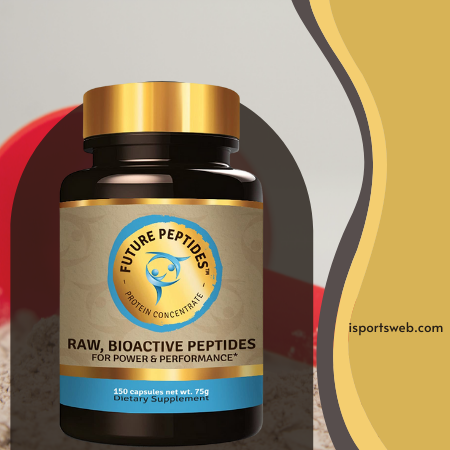 This Protein Concentrate by Future Peptides™ consists of raw non-hydrolyzed peptides, which are small amino acids or proteins which support a better muscle protein synthesis. The pure formula of this product contains no additives, fillers, soy, preservatives, colors, or binders.
The bio-active peptide proteins are easily digested and utilized by the body, helping you yield better results from your training. This supplement will also help all the other nutrients and foods work more efficiently, improving your strength, performance, and mental clarity.
The Paleo-friendly Future Peptides formula will have many health benefits, such as enhanced energy and endurance, better muscle tone and growth, healthier sleep and easier weight loss, increase mental focus and clarity, helping your body recover faster after workouts and improve the immune system and resilience.
Buyer's Guide to Help You Make the Right Choice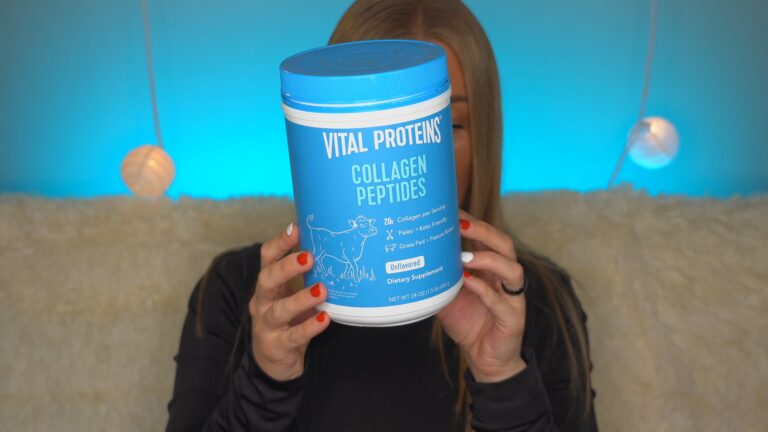 If your looking to add protein to your diet, you might be surprised by the wide array of different products available today.
While the majority of them offer similar benefits and results, you should pay attention to the different protein types and their ingredients to make sure you pick the one that best meets your needs. Here are some factors you should consider when buying protein pills:
Factor #1. Types of protein
There are two main categories of protein supplements: plant-based and animal-based. If you're vegetarian or vegan, plant-based protein pills are an ideal choice for you. Also, if you have some digestion issues, you might find that this type of protein is easier on the stomach.
Plant-based proteins are usually made from pea, rice, soy, hemp, chia seeds, or pumpkin seeds. These contain fewer additives compared to animal-based proteins.
However, some plant-based protein pills, except the ones made from soy or hemp, often lack some of the essential amino acids. And so, pea proteins, for example, don't have methionine, but it's rich in lysine. In comparison, rice protein has an opposite ratio, no lysine but plenty of methionine.
For this reason, we would recommend getting a protein supplement that has a blend of different plant-based proteins to ensure you're completely covered and get all the necessary nutrients.
Animal-based proteins, on the other hand, are commonly made from milk, known as whey and casein proteins, eggs, and collagen, which is usually extracted from animal bones and cartilage. Each type of animal-based protein contains all the essential amino acids, except the collagen.
Factor #2. Ingredient list
Regardless of the type of protein you decide to go for, you need to be careful and always scan the ingredient lists.
Look for artificial flavors, colors, sweeteners, and other additives you don't recognize. It's also important to pay attention to if the supplement contains gluten, lactose, or other ingredients you might be allergic to, or that can irritate your digestive system.
Factor #3. Nutrient compounds
Before getting the product, you need to consider how much protein it contains per one serving. It would be best if you targeted supplements that contain at least twenty grams of protein per serving. However, you might find you need more than that if you plan to bulk up and grow your muscle mass.
Besides checking for the protein content per serving, pay attention to the number of carbohydrates and fats your supplement contains.
Usually, the plant-based proteins, as well as casein and whey blends, are rich in carbohydrates. Take your time and do your research to make sure that you're buying a product that will meet all your macronutrient needs, and not just protein.
Check out which are the benefits of daily protein intake: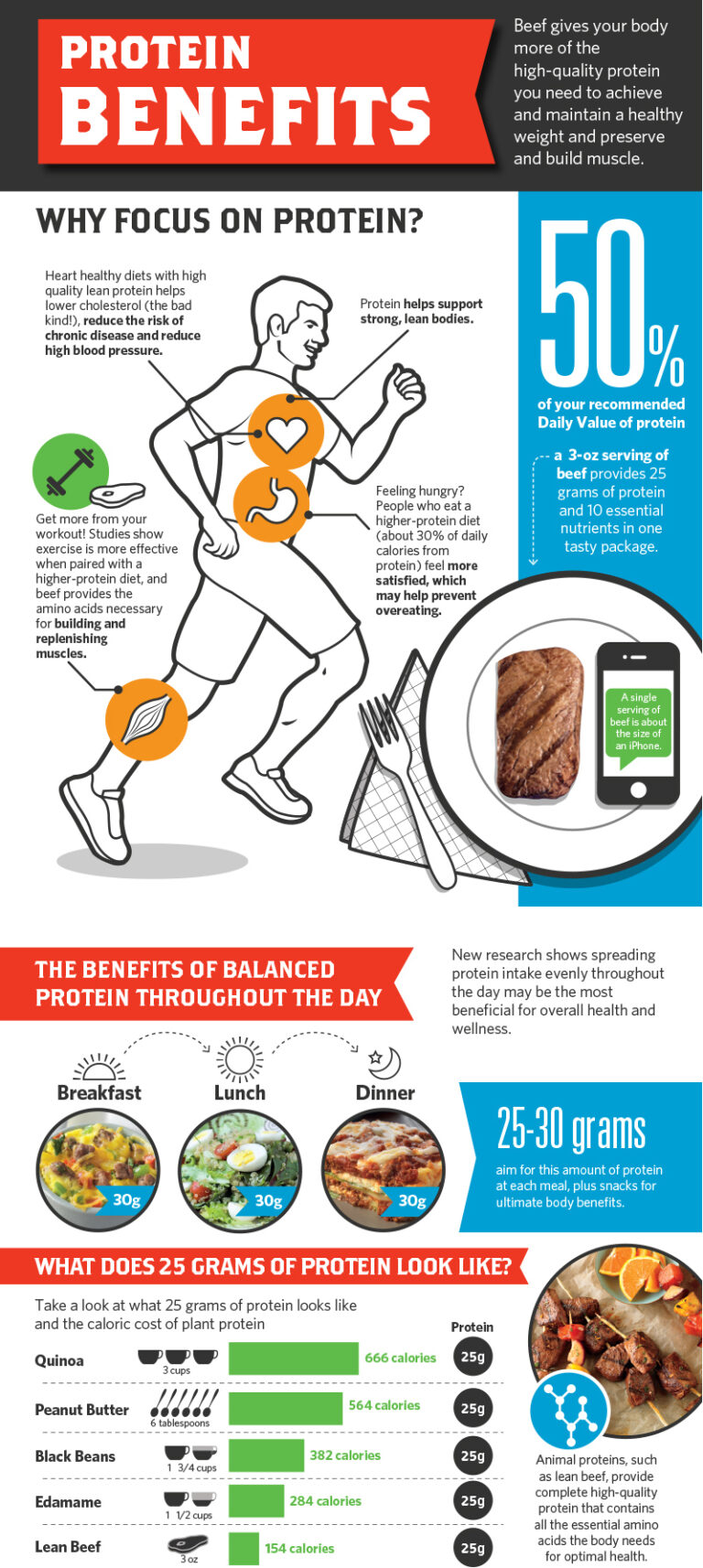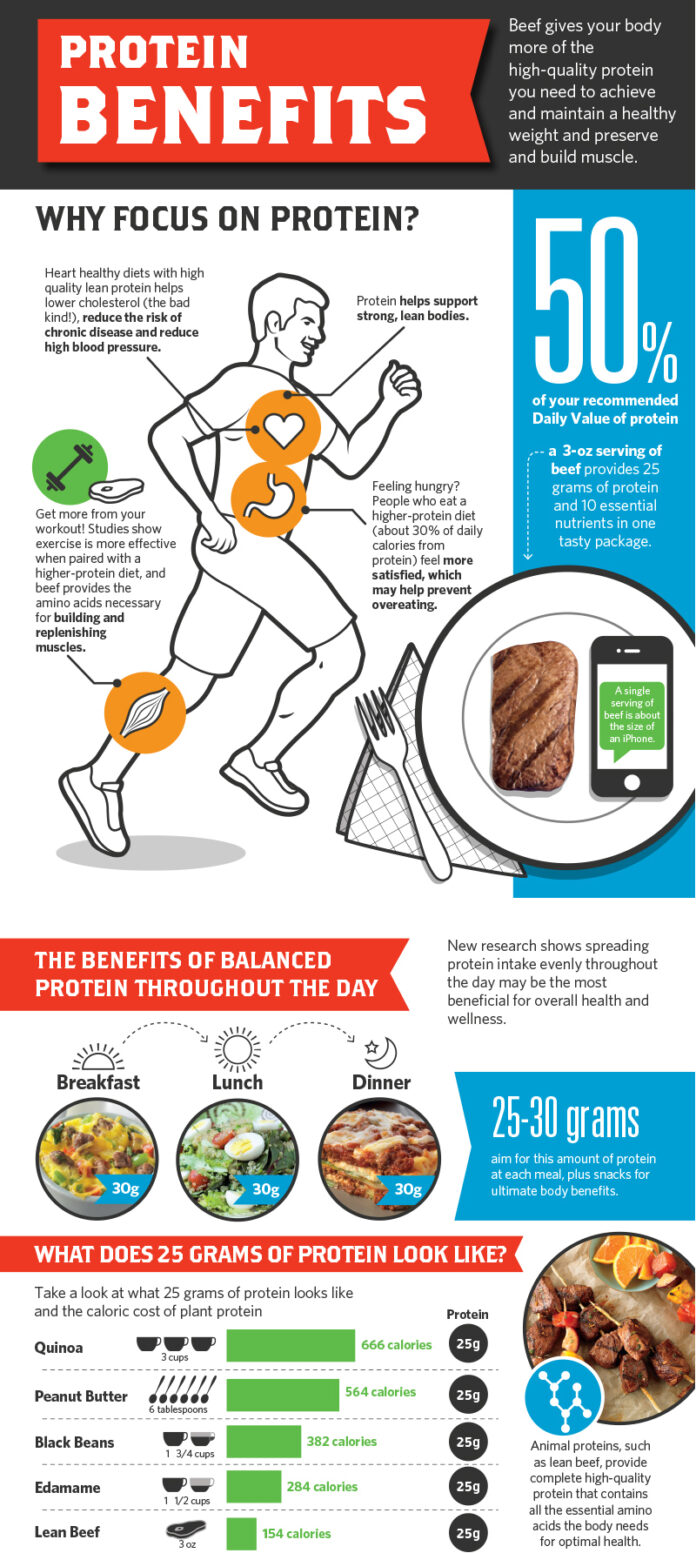 Factor #4. Testing
Always look for products from reputable organizations and producers that test their products in third-party labs. If they are willing to invest in testing, it's usually a sign that they care about the quality of their products and want their customers to be satisfied with effective and safe supplements.
Factor #5. Price
Many people believe that expensive products always and exclusively equal quality. But that's not the case, and you can find a wide range of good-quality and budget-friendly products that will meet all your needs without burning a hole in your pocket.
Factor #6. Assess your goals and needs
Ideally, your protein supplement will contain a complete amino acid arsenal, including Histidine, Isoleucine, Leucine, Lysine, Methionine, Phenylalanine, Theorine, Tryptophan, and Valine proteins.
However, if the particular supplement you're eyeing doesn't have all of these, then it's essential for you to assess your specific goals and needs and target those amino acids that will help you reach them.
So, for example, if you want to build muscle, target branched-chain amino acids, such as leucine, isoleucine, and valine.
If you want to promote weight loss, go for the essential amino acid methionine or the non-essential amino acids arginine and glutamine. If your goal is to improve the health and appearance of your hair, nails, and skin, look for collagen supplements.
To Wrap Up
No matter if you're trying to lose weight, gain muscle mass, or simply meet your protein needs on a daily basis, there's a perfect protein supplement for you out there. Hopefully, with the help of our top-rated list and the detailed Buyer's Guide, you'll find all the information you need to pick an ideal product that will help you meet all your goals and needs.
FAQs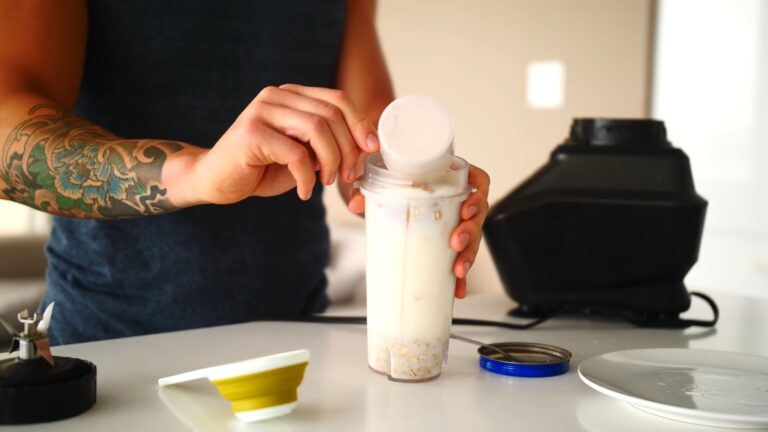 Q: Is a protein supplement necessary?
A: Your body needs protein. If you have a limited diet or want to intensify your physical exercise, having a protein supplement is certainly something you can benefit from.
Q: Why do we need to have protein?
A: Proteins are essential elements of every cell in the human body, playing an important role in metabolic reactions and tissue structuring. Therefore, proteins are crucial for repair and growth on the cellular level and essential for maintaining good overall health.
Q: What happens if you drink protein shakes without working out?
A: Since protein supplements often contain calories, if you consume too much of it without exercising, you might gain weight and find it harder to lose it.
Q: How much protein do I really need?
A: According to the RDA or the Recommended Dietary Allowance, you should take 0.8 grams of protein per one kilogram of your body weight, to meet the basic nutritional requirements. The RDA may vary, depending on your physical activity and other dietary circumstances.
Before you go, here are some other worth-mentioning products that you should check out:
Ancestral Supplements Grass Fed Beef Liver (Desiccated) — Natural Iron, Vitamin A, B12 for Energy...
MADE WITH HIGHER STANDARDS: Pasture raised in New Zealand, grass-fed and grass-finished, undefatted, hormone-free, pesticide-free, GMO-free. 100% ULTRA PURE means no fillers, no flow agents and no magnesium stearate. 100% FREEZE DRIED to optimally preserve heat sensitive nutrients, co-factors and biological activity.
NUTRITIONALLY DENSE SUPER FOOD: High in preformed Vitamin A, B12 for energy, CoQ10, Choline, Folate, Hyaluronic Acid and Bio-Available Heme Iron. Provides all the fat soluble vitamins (A, D, K & E) in highly usable forms, and meaningful amounts of copper, zinc and chromium.
NOURISH YOUR WAY TO HEALTH: For healthy teeth, gums, skin and hair. Supports energy, mood, metabolism and methylation. For strong joints, connective tissue and healthy collagen. Supports heart, brain and liver health. Supports a strong immune system and glutathione status (the body's master antioxidant).
WHOLE FOOD SUPPLEMENT: Get the nourishment that only whole foods (and whole food supplements) can provide. Get all the co-factors, nutrient synergy and biological activity that makes liver so amazing for you. Paleo Friendly... Primal Friendly... Ketogenic Friendly... Supports high energy demands for an active lifestyle.
Recommended as an integral part of a nose-to-tail keto or carnivore diet by the esteemed Liver King (Barbarian World Record Holder).
Multi Collagen Protein Capsules - 180 Collagen Capsules - Type I, II, III, V, X Collagen Pills -...
GET THE ULTIMATE BENEFIT - Give your body what it craves! Our proprietary collagen peptides pills blend 6 different types of collagen (Type I, II, III, IV, V, X) to help rejuvenate your tendons, joints, ligaments and muscles while keeping a healthy digestion system and glowing skin!
TOP COLLAGEN PEPTIDES - This is an all-in-one premium collagen supplement with our own unique proprietary blend that uses only the most potent and highest quality of Hydrolyzed Collagen Peptides from Grass-Fed Beef, Collagen from Chicken Bone Broth, Hydrolyzed Collagen Peptides from Wild Fish, and Eggshell Membrane!
STAY AWAY FROM THE LOW QUALITY - Sourced with you in mind! We searched to find the highest quality of collagen putting 2025mg per serving (3 capsules) and 180 capsules per bottle (2-month supply).
POWERFUL IN BODY SUPPORT - These simple protein capsules will help support an active lifestyle with 2025mg per serving, boosting your collagen intake and supporting your joints, ligaments, and skin.
BUY WITH CONFIDENCE - All our products are made with the highest quality of ingredients, non-GMO, and made in the USA. So, there is no need to wait any longer because there is no risk to you! We guarantee with daily use you will see a different within the first 30 days or your money back. This is our promise to you in providing the highest quality products and customer service, so you enjoy your life even more!
Sale
Vital Proteins Morning Get Up and Glow Capsules, 90mg Caffeine for Energy & Vitamin C & Biotin &...
Meet Morning Get Up and Glow ---- It's a supplement for those looking to simultaneously boost their morning energy and beauty wellness regimen.
Key Nutritionals ---- Plant-Based, Whole30 Approved & Paleo-Friendly; 600%DV Vitamin C; 90mg Caffeine(Coffeeberry Energy); 60mg HA; 500% DV Biotin.
What It Does ---- Boosts skin hydration**. Promotes collagen synthesis**. Boosts energy**. Supports digestive health for a clear and glowing complexion**.
Easy To Use ---- Take 1 capsule in the morning. It can be easily incorporated into your daily regimen. Take one capsule as part of your morning routine.
Try It You're --- Seeking to boost your morning wellness routine with one supplement that uniquely combines the benefits of caffeine and other beauty-centric ingredients.
Amazing Grass Greens Blend Superfood Capsules: Super Greens with Spirulina, Chlorella, Beet Root...
Our most popular blend thoughtfully combines our alkalizing farm fresh greens and wholesome fruits and vegetables with nutrient-rich superfoods for a delicious way to feel amazing every day.
Crafted with 7 alkalizing farm fresh greens. Supports overall health and immunity.
2 full servings of fruits and vegetables. More organic greens than any other greens blend.
Certified Organic by CCOF, Gluten Free, No Sugar Added, Plant Based, Non GMO, Kosher
Suggested Use: Up to 5 capsules a day.
Sale
Hyaluronic Acid Supplement with 120mg of Hyaluronic Acid 150 mcg of Biotin and 180mg of Vitamin C -...
120mg of Hyaluronic Acid: Sourced from sodium hyaluronate for improved bioavailability.**
2x Daily Value Vitamin C: An antioxidant vitamin that can help promote collagen production and a youthful appearance.**
5x Daily Value Biotin: Pure USP Grade Vitamin B7 that can help support skin, hair and nail health.**
Plant-based: A vegan-friendly option for those seeking a youthful appearance.**
Conveniently take 2 capsules per day.
Sale
Read Also:
Best Waist Trainer for Weight Loss
Top Elliptical under 500 Dollars
Best Soccer Shoes in 2023