All sports require some type of equipment, but soccer is fairly unique in that most of the time it requires little more than a ball.
Editor's Pick
Good Choice
Don't Miss
Also Consider
adidas Men's Nemeziz 17.3 FG Soccer Shoe, Real Coral/red Zest/core Black, 9 M US
adidas Performance Men's Copa Mundial Soccer Shoe,Black/White/Black,4 M US
PUMA Men's Evotouch 2 Firm Ground Sneaker, Black/White/Safety Yellow/Grey, 7.5 M US
adidas Kids' Nemeziz Messi 17.3 Fg J Soccer-Shoes, BLACK/WHITE/SOLAR YELLOW, 1 Big Kid
Editor's Pick
adidas Men's Nemeziz 17.3 FG Soccer Shoe, Real Coral/red Zest/core Black, 9 M US
Good Choice
adidas Performance Men's Copa Mundial Soccer Shoe,Black/White/Black,4 M US
Don't Miss
PUMA Men's Evotouch 2 Firm Ground Sneaker, Black/White/Safety Yellow/Grey, 7.5 M US
Also Consider
adidas Kids' Nemeziz Messi 17.3 Fg J Soccer-Shoes, BLACK/WHITE/SOLAR YELLOW, 1 Big Kid
Granted, organized soccer games will need a proper field and goals, but beyond the goalie's gloves, you generally need little else to play this game.
Of course, if you want to shine at higher levels of competitive play, you will need one thing in particular: shoes.
Shoes will generally differ depending on the type of field that you play on, but they all share some similar qualities. The shoes need to fit well and prevent your foot from slipping since there is a lot of sudden starts and stops. It also needs to provide some form of enhanced touch for ball control.
Best Soccer Shoes in 2023
Figuring out which is the best soccer shoes for you can be confusing. That is why we have put together a list of the 9 shoes, highlighting what each does best. Then we provide a helpful buyer's guide, so you can find the shoes to elevate your game.
1.

Adidas Nemeziz

– Best Soccer Shoe (Editor's Choice)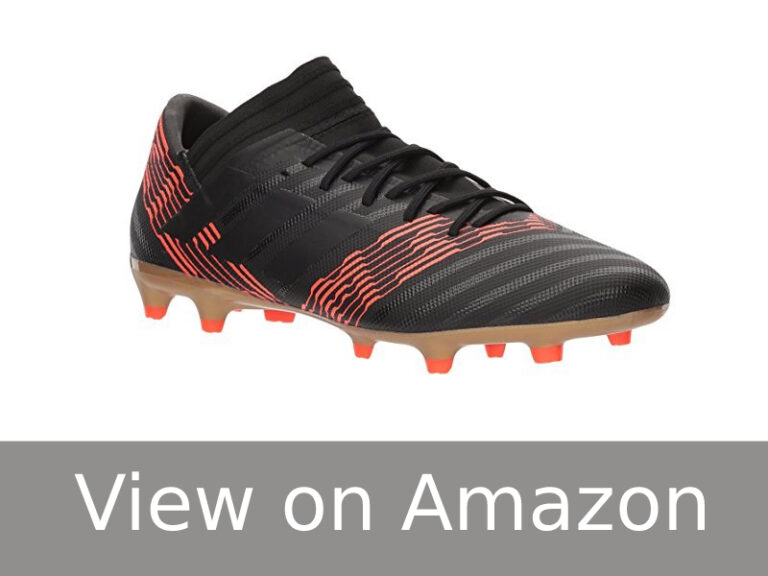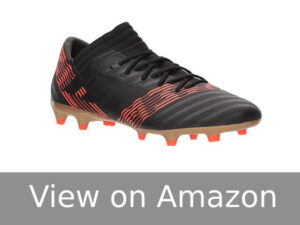 Adidas is one of the most prominent brands of sports shoe manufacturers in the world, though they have recently taken a bit of a backseat to the glitz and glam of Nike.
That said, this soccer shoe is nearly ideal for a wide range of situations without any real major flaw. This is why we ranked it our editor's choice best soccer shoe.
Grip
One of the best qualities of the adidas Performance Nemeziz 17.3 is its grip.
This applies both inside and out as the rubber outsole offers comfortable stability while the conical and bladed studs transfer traction across a multitude of surfaces.
Control
Another great quality about the adidas Performance Nemeziz 17.3 is the attention to control from both the front and the back of the shoe.
Out front, the Agility Mesh allows these soccer shoes to provide enhanced ball control while the Dual Lock Collar prevents your foot from slipping when you plant to strike.

Pros
Agility Mesh provides excellent touch
Dual Lock Collar keeps the fit snug
Hybrid Conical/Blade studs
Rubber outer sole
Lightweight synthetic construction
A less expensive soccer shoe
Cons
Runs a half size small
Difficult to put on
Provides less ankle support than most
2.

Nike Mercurial Victory VI

– Tongueless Construction Provides Locked-Down Fit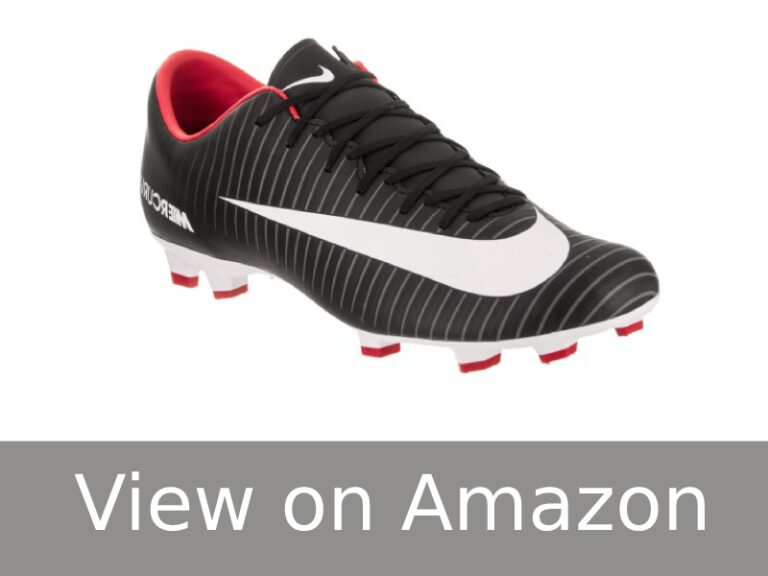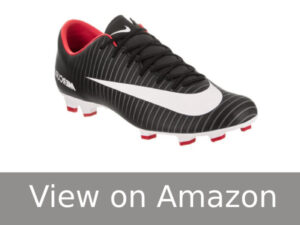 Nike may have made their biggest name in the world of basketball shoes, but they have proven time and again that they can produce an excellent quality product regardless the sport played.
In this case, Nike made it a point to provide one of the better soccer shoes for firm grounds that we saw though the prestige of the brand name does increase the cost.
Traction
Easily one of the things to love about the Nike Mercurial Victory VI is how much traction they provide you on a firm ground field. This is the only soccer shoe we reviewed, which provides bladed studs for their cleats exclusively, that will provide the best traction on firm ground.
On top of that, the TPU plate is rigid though still lightweight, providing great stability when pivoting.
Fit
The NIKE Mercurial Victory VI offers more than great traction on firm grounds though it also offers one of the better feeling fits when encountered. With a microfiber material lining the upper as well as a full-length sock liner, this soccer shoe will feel as though it fits like a glove for your foot.
Pros
TPU plate is durable and lightweight
Uses bladed studs
Speed Ribs provide great touch
Microfiber material conforms to foot
Lightweight synthetic upper
Full-length sock liner for good fit
Cons
An expensive soccer shoe
Runs a full size small
Not the most comfortable
3.

Adidas Copa Mundial

– Synthetic Lining for Comfort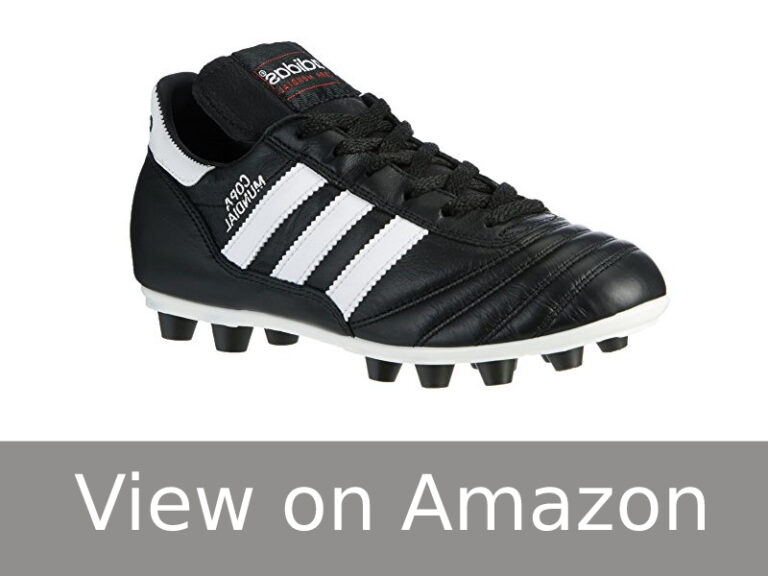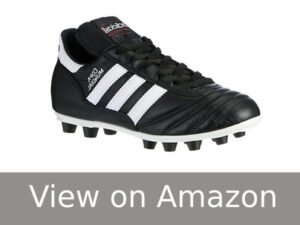 Though Adidas may produce a number of high-end soccer shoes for highly competitive play, they are not ignorant to the fact that most competitive players require a variety of soccer shoes for different occasions.
In this case, Adidas made it a point to produce the best training soccer shoe that we found.
Materials
One of the first things that should jump out at you when looking at this shoe is the materials most of which are top of the line.
For instance, the upper of this shoe is made out of kangaroo leather, which offers a near perfect balance between comfort, durability, and light weight. On top of that, the outer sole of this shoe is made out of rubber so it is firm and durable but still flexible and comfortable as well.
Comfort
To continue this trend of comfort which is far more important for a training than it is for a playing shoe Adidas paid close attention to the middle portions of the shoe. For example, the insole of this shoe is made from die-cut EVA foam, so it will hold up even after extended use. On top of that, the plate is directly injected for the most natural feel and fit possible.
Pros
Kangaroo leather upper
Rubber outer sole
Die-cut EVA insole
Great all-around studs
Plate is direct-injected
More comfortable than most
Cons
An expensive soccer shoe
No meaningful vamp
Provides less ankle support than most
4.

Nike Mercurial Superfly V

– Best Fitting (People's Choice)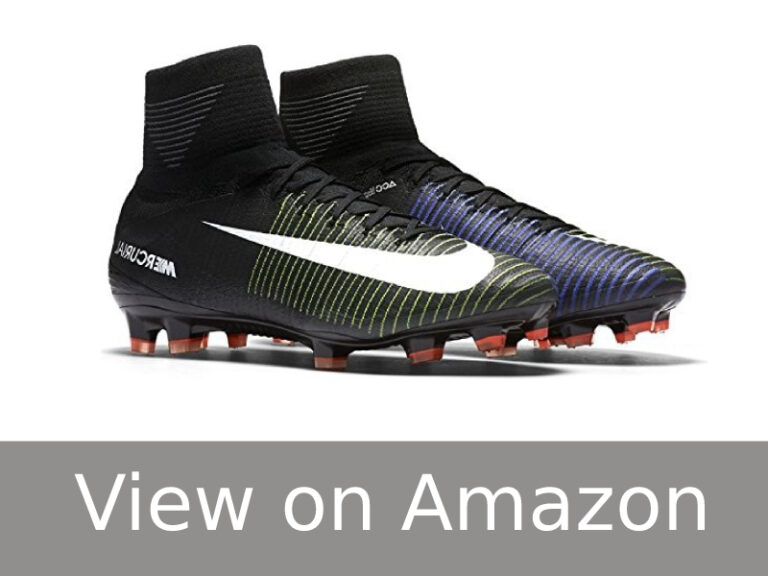 More and more players are eschewing the premium leathers used for older soccer shoes in favor of synthetic materials.
A great deal of this has to do with the fact that these players are looking for a shot that fits better. This has also led to manufacturers finding other ways to improve the fit, and the Nike Mercurial Superfly V is the best that we found.
Fit
There is a litany of features included on these soccer shoes to help enhance the feel of their fit. First, the Dynamic Fit Collar connects with a full-length, 360-degree liner to ensure that your foot stays in place even through the most intense play. Second, the Flyknit upper forms a glove-like fit over the top of your foot for further stability.
Traction
With a shoe that will not budge from around your foot, you also need to make sure it will not budge from the ground. This begins for the Nike Mercurial Superfly V with its studs that feature both conical and bladed styles of different lengths for maximal traction.
Going a step further, Nike also uses a nylon plate to provide both stability and flexibility when changing direction or planting your foot.
Pros
Features Dynamic Fit collar
Features Flyknit upper
Speed ribs provide great touch
Full-length, 360-degree liner
Hybrid conical and bladed studs
Firm but flexible nylon plate
Cons
An extremely expensive soccer shoe
Susceptible to cleat penetration
Not the most durable
5.

Adidas Mundial Team

– Die-Cut EVA Insole for Lightweight Comfort (Best Price)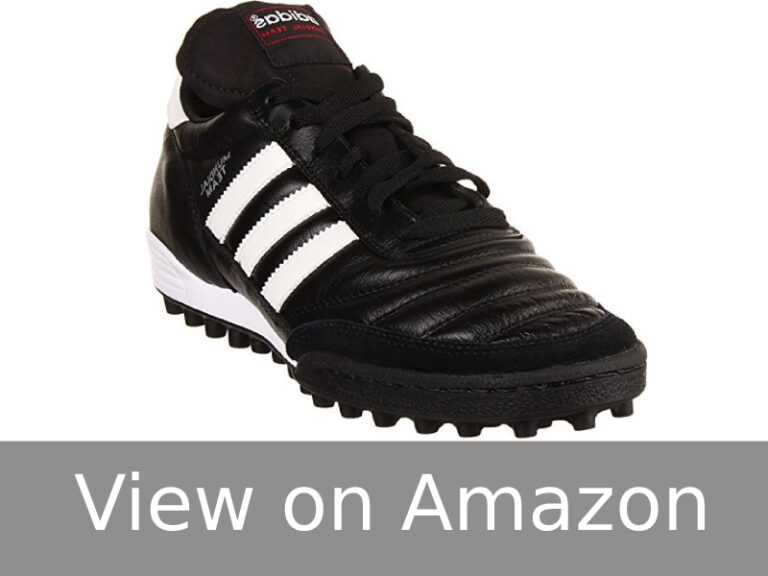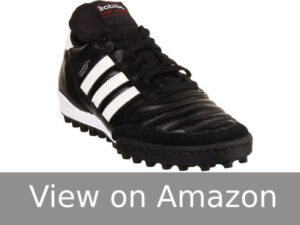 Once again, Adidas goes above and beyond by providing a high-end soccer shoe for a setting that many other manufacturers simply overlook due to the fact that it may be a bit more niche.
In this case, Adidas has put out the best turf-ready soccer shoe we found while still keeping with its high level of general excellence.
Traction
Best soccer soccer shoes for turf have vastly different requirements for traction than most soccer shoes. As such, it is a pleasant surprise that Adidas provided the correct type of studs, which are shorter, more densely packed, and exclusively conical shaped. Even better, the slightly higher cut combined with the TRAXION outsole grip will prevent any unwanted sliding.
Comfort
Like some of the other adidas soccer shoes that we reviewed, this one also makes comfort a priority and does so in the middle of the shoe.
The first place you will notice this is directly against the sole of your foot with the die-cut EVA foam insole. However, Adidas keeps a good thing going by also providing a pre-molded EVA foam midsole for more cushion.

Pros
Better ankle support than most
Die-cut EVA insole
Pre-molded EVA midsole
TRAXION outsole grip
Short, conical studs for turf
Split-suede leather upper
Cons
An expensive soccer shoe
A heavier soccer shoe
Poor stitching construction
6.

Puma Evotouch 2

– Lightweight and Comfortable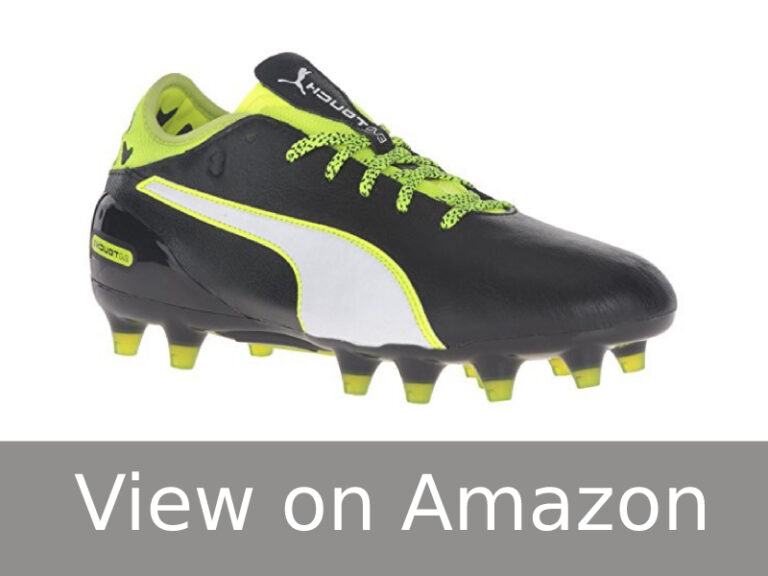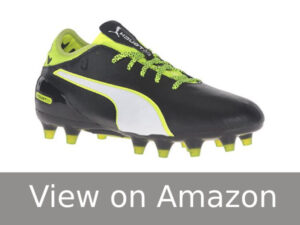 As a brand, Puma is far more well-known for running shoes than they are for pretty much any other niche.
As such, it is nice that they came out with a reasonably effective soccer shoe at such a low price, though their lack of specialization or familiarity definitely shows itself with some glaring feature omissions.
Stability
Considering their running shoe background, it should not be all that surprising that Puma found a way to include some features found in their other lineups that also serve effectively for soccer players. As a game that sees the players regularly sprinting up and down the field, the addition of the Speedtrack spine is great for any front to midfield players.
General Quality
While the Evotouch 2s feature no vamp whatsoever, they do offer a nice TPU outsole as well as studs, can transfer to a few different types of pitch, while they are not unspecialized.
This is also the only pair of soccer shoes reviewed made out of full-grain leather, which will take some time to break-in but are by far the most durable.
Pros
A less expensive soccer shoe
Full-grain leather outer
GripTex prevents slippage
Speedtrack spine for flexible stability
Lightweight TPU outsole
Solid all-around studs
Cons
Does not have vamp
Takes a while to break-in
Runs a bit long
7.

Adidas Kid's Nemeziz Messi

– Responsive Touch and Optimum Ball Control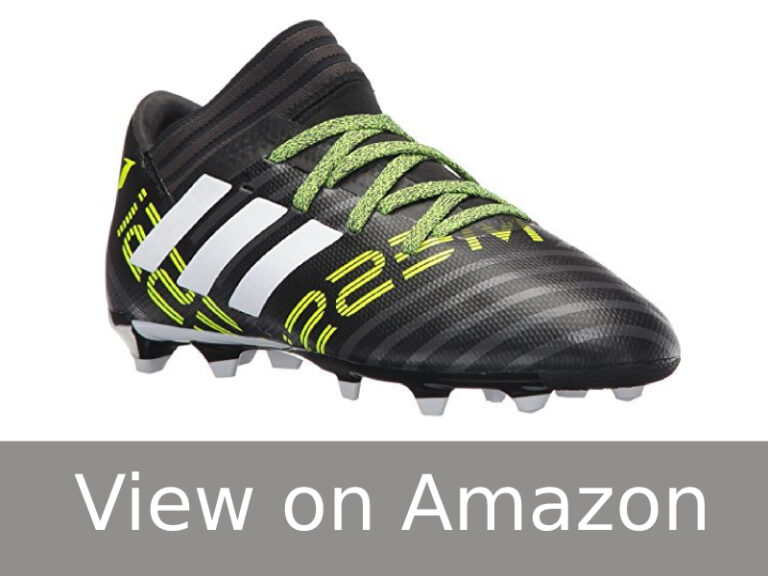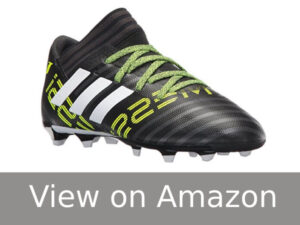 It seems that wherever there is a niche for a soccer shoe, Adidas is right around the corner with one of the best offerings available.
If it was not for the fact that this soccer shoe is actually designed for children, there was a good chance that it could become our "editor's choice" since the two share a fair number of features.
Traction
For children still learning how to play the game, anything that can keep them on their feet is a welcome addition as many parents can attest. Thankfully, the Nemesis Messi 17.3s offer a couple features to aid younger players in this regard.
The studs provide a good mix of conical and triangular shapes to prevent slipping as well as transfer to different fields easily.
Mobility
As much as your child's shoes need to assist in keeping them on their feet, they also need to account for their mobility as a child is unlikely to simply muddle through a pair of uncomfortable shoes.
To aid in this, the Nemeziz Messi 17.3s feature a lightweight construction of synthetic uppers with an AGILITY MESH vamp to help them develop a great touch for the ball.

Pros
A less expensive soccer shoe
Agility Mesh provides excellent touch
Dual Lock Collar keeps the fit snug
Hybrid Conical/Blade studs
Messi Gambetrax outsole
Lightweight synthetic construction
Cons
Provides less ankle support than most
Difficult to put on
Runs a bit small
8.

ASICS X-Fly 2

– Micro-Synthetic Leather Upper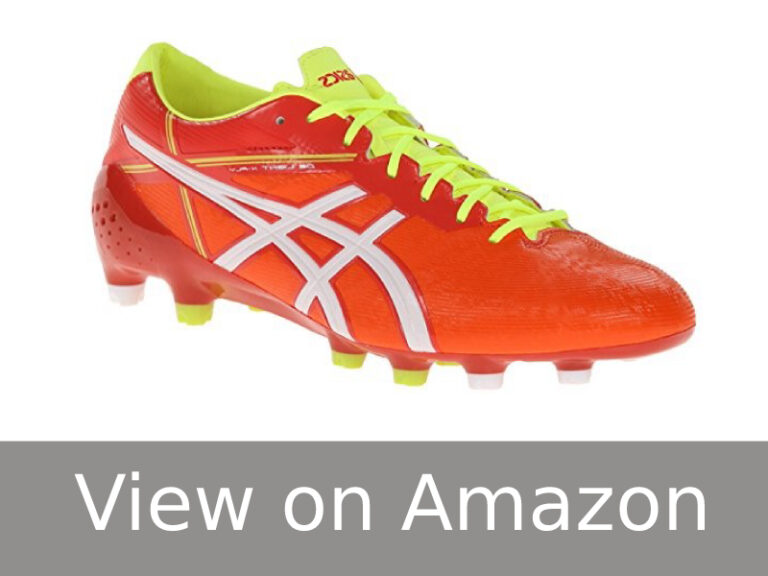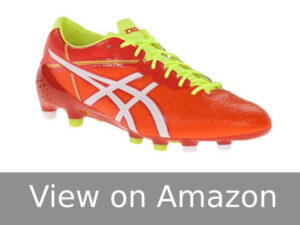 Asics is another brand, which is far more well-known for developing shoes for a niche that is not soccer or other sports in this case, they are a well-respected manufacturer of cross trainers.
That said, the ASICS DS Light X-Fly 2s do a surprisingly good job and check most of the boxes especially versatility.
Surface
This is the only shoe that we saw, which was explicitly made to be used on virtually any surface outside of indoor courts. This is primarily achieved through the somewhat shorter conical studs that sit in between the height of those used for turf and those used for firm ground or artificial grass. The fact that they are one of the lightest shoes reviewed does not hurt either.
Control
Considering they do not have a great deal of experience in this market, it is nice to see that Asics have considered features important to strikers. First, the micro-synthetic vamp offers a decent amount of control though it is not quite as good as some other brands we saw.
For body control, Asics uses a patented Solyte Polymer cleat plate, though this can be uncomfortable for more sensitive feet.
Pros
A less expensive soccer shoe
Micro-Synthetic vamp is solid
Synthetic leather upper
Solid all-around studs
Solyte Polymer cleat plate
Incredibly lightweight construction
Cons
Midsole arch can be uncomfortable
Runs a bit wide
Only okay in general
9.

Under Armour Force 2.0

– Smoke the Field with Your Game-Winning Moves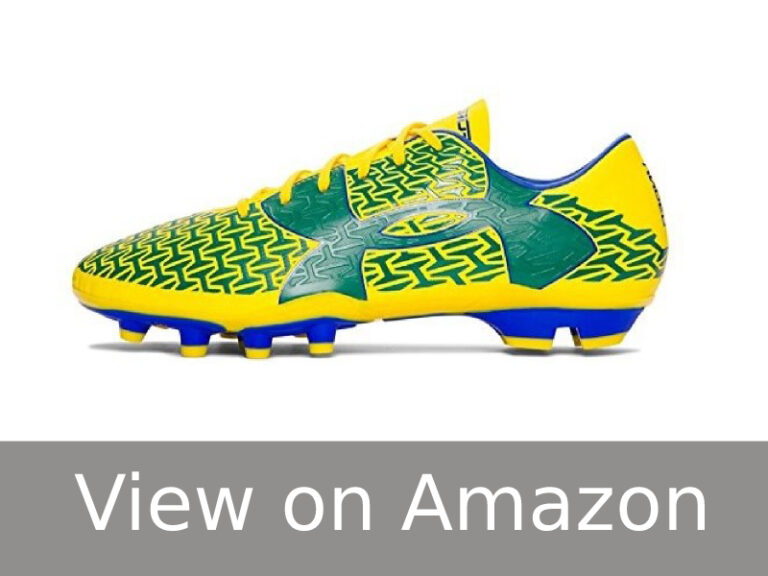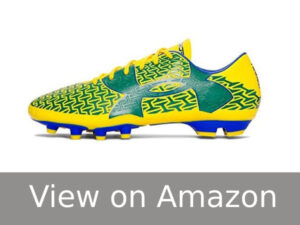 For some reason, Under Armor has had a great deal of difficulty breaking into the soccer shoe market despite the fact that they provide a unique and remarkably good offering.
Aside from the fact that these soccer shoes check off pretty much every box you may have, they are able to do so at a significantly lower price than most of their competitors.
Fit
One thing that makes these soccer shoes unique is how they form to fit around your foot. The upper is made out of a material that stretches in 360-degrees and wraps snugly.
On the base of your foot, the TPU-infused PasmaX outer sole is rigid and durable but still bends at the natural flexion points of the foot.
Power
If you are a striker, then you should definitely be interested in the Under Armor ClutchFit 2.0s due to the use of rubber on the upper for their vamp.
Even better, these soccer shoes use a charged cushioning footbed to redistribute energy from every step into the next one or into a quick shot from a pass.

Pros
A less expensive soccer shoe
Rubber outer print increases touch
External heel counter prevents slippage
TPU-infused PlasmaX outer sole
Hybrid conical and bladed studs
Charged cushioning footbed
Cons
Rus a bit large
Difficult to put on
The tongue is not sleeved
Best Soccer Shoes – Buyer's Guide
Upper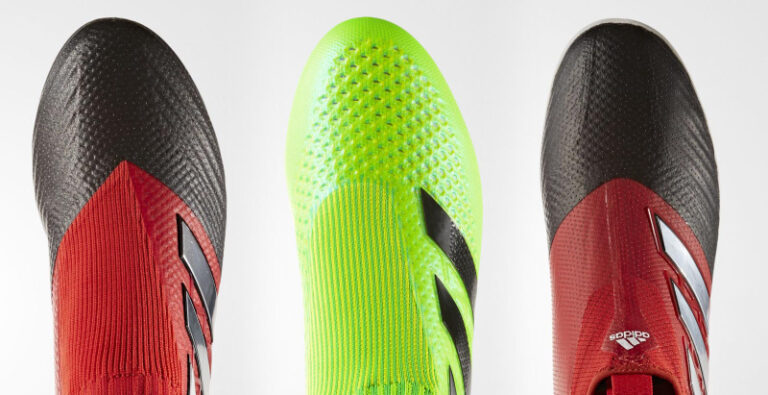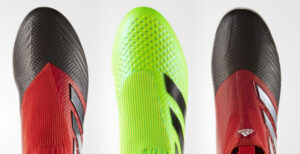 The upper is the top part of the shoe and will include both the tongue and the lace eyelets. While it may seem as one of the more insignificant parts of the shoe it can heavily impact how comfortable the shoes feel to wear, how they affect the player's fatigue levels, and their overall durability.
This is determined primarily by the material the uppers are made out of but do not have a single material that makes all of those things better than all of the alternatives.
Leather
While this material is quickly losing favor in the beginner to intermediate range of players, it still holds plenty of interest for players who are fairly skilled.
That said, this will also heavily depend on the position that the player plays as leathers are inherently heavier than most of the synthetic materials used which make them a less desirable choice for forwards, strikers, and some midfielders. Soccer shoes also come in a wide variety of leathers, each with slightly different qualities than the next.
Full-Grain
For most applications, full-grain leather is often considered a premium material. However, for soccer shoes, the excessive weight of this leather makes it one of the lower grade materials. In fact, if the player relies heavily on elite foot speed and agility, full-grain leather is an outright bad choice.
That said, this is by far the most durable material used for soccer shoes and is exceptionally water-resistant. On top of that, full-grain leather will provide an excellent fit and feel once you get past the lengthy break-in period.
Calfskin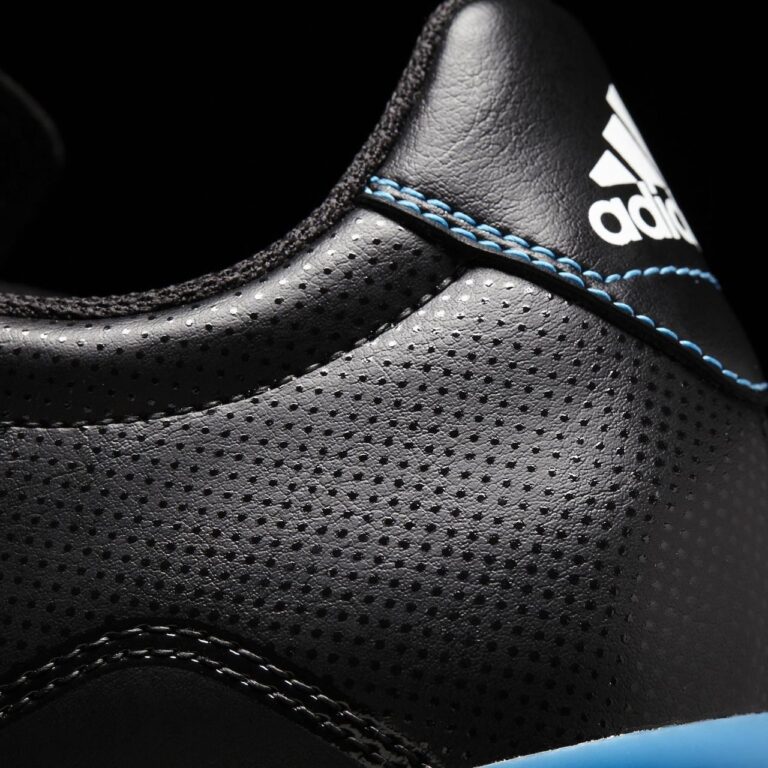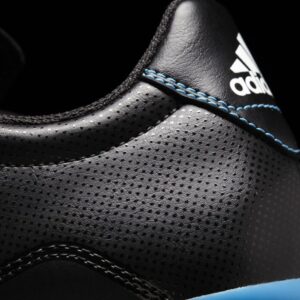 Calfskin is seen as the middle ground in terms of grades of leather for soccer shoes though it would normally otherwise be considered one of the highest premium materials. It offers an incredible level of softness that does not require nearly the same level of break-in compared to full-grain leather.
On top of that, calfskin is also exceptionally durable and water-resistant in its own right. It provides a great amount of feel for the ball, but it is also inherently heavier than kangaroo leather.
Kangaroo
When it comes to soccer shoes, there is no other material leather or otherwise that is considered to be better than Kangaroo leather. It is incredibly soft and requires no break-in time right out of the box.
Moreover, this is one of the lightest and thinnest leather used for soccer shoes making it ideal for the striker and forward positions as well as potentially the left and right midfielders who constantly find themselves in the opposing team's box.
The only potential downside is that this material is not really water-resistant nor nearly as durable as cowhide leathers. It also has a tendency to stretch, so sizing can be a bit difficult as well.
Synthetic
The number of synthetic materials used for soccer shoe uppers is far too extensive to list here as each brand will generally use a mix of materials at different parts of the upper in an effort to provide a specific type of experience.
Needless to say, synthetic uppers are almost without exclusion lighter than any type of leather material, and it is also fairly easy to make them extremely water-resistant if desired. They can also be woven or molded to offer an incredible feel, though there is not really any synthetic upper that compares to leather in regards to durability.
Cut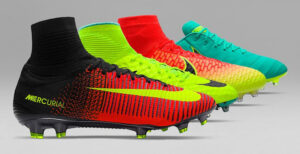 The cut of a shoe refers to how high up the lower leg the shoe extends. This quality of a soccer shoe aims to balance the ability to move and flow freely without restriction with some form of ankle support to prevent rolling injuries.
Unlike many other sports, soccer shoes do not come in nearly as many different types of cut due to virtually every position needing a fair amount of mobility whether playing offense or defense.
Low-Cut
This is by far the most common type of cut for soccer shoes and features the shoe dipping low to expose the ankle. While this ultimately allows the ankle to pivot for maximum flexibility, it also exposes the player to potential injury should they not have the balance or body control to prevent rolling their ankle.
While plenty of soccer shoes are actually ultra low-cut, extending well below the ankle compared to other types of low-cut shoes, rarely are they advertised as such.
Mid-Cut
This is about as high of a cut as a soccer shoe will go strictly because high-cut shoes or higher are simply too restrictive when it comes to mobility.
In fact, most players and positions will not prefer a mid-cut soccer shoe because they feel that it is too restrictive. However, a mid-cut shoe definitely provides a bit of additional stability to help prevent ankle injuries.
On top of that, mid-cut soccer shoes can work far better on indoor or hard outdoor playing surfaces. Keep in mind, if cleats will provide additional purchase on the pitch, then there is little reason to opt for mid-cut shoes beyond ankle support.
Vamp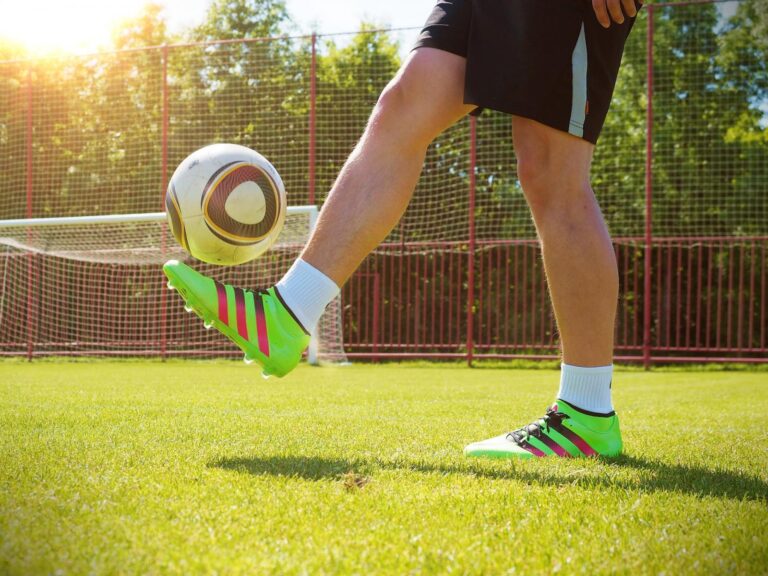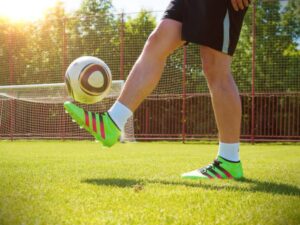 Because soccer shoes are used for far more than simply allowing the player to get from point of the field to the next as quickly and safely as possible, manufacturers have taken it upon themselves to provide soccer players with every advantage they can squeeze out of their designs.
As such, soccer shoes have a vamp, which is the front part of the upper where the shoe strikes the ball. This section of many soccer shoes will be textured in one way or another so as to provide the player additional control and feel when dribbling, passing, or shooting the ball.
Cleats
While at first glance it may seem as though the different types of cleats will simply provide better or worse traction, the different types of soccer shoe cleats actually inform you on what surface those specific shoes are intended to be used.
An incredibly high-performing type of cleats for a firm ground field will likely not perform as well as a type of cleats designed explicitly for a soft ground field and both of them will perform much more poorly compared to indoor shoes.
Firm Ground
Firm ground cleats are the most common type of cleat used for general soccer shoes. More often than not, this type of cleat will not feature removable studs, and their studs will be made either out of some form of polyurethane or rubber.
They may be conical or bladed in shape, though that will generally depend on whether the player in question prefers additional stability or quicker response time.
Soft Ground
Soft-ground cleats are actually fairly similar to firm ground cleats except that their studs a longer and occasionally narrower. This is because soft ground fields have a tendency to get muddy when they get wet.
As such, it is important for soft ground cleats to provide maximum amount of stability to prevent the player's feet from slipping out from under them as well as potential injuries.
These cleats will generally feature removable studs that can be metal-tipped though make sure to check with your league before purchasing metal studs as they are not always allowed.
Artificial Grass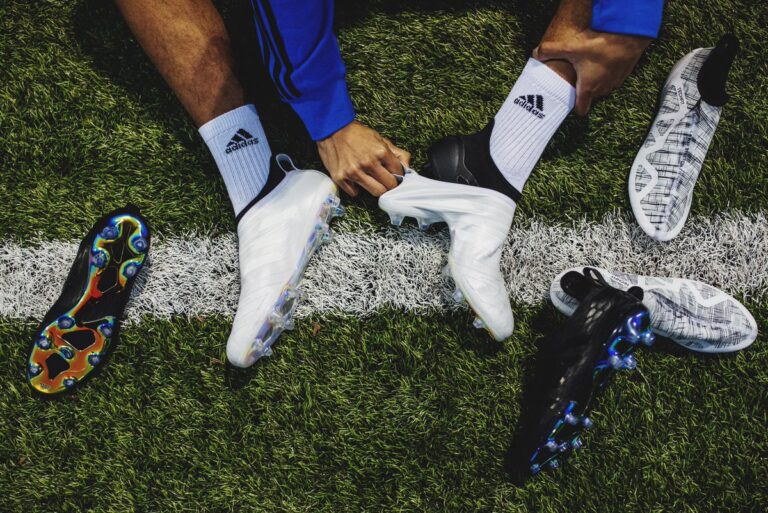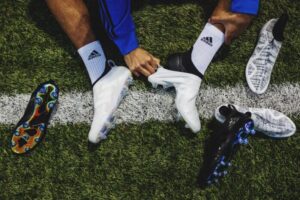 Though it may seem a bit odd, artificial grass is actually one of the firmest surfaces used for soccer fields. As such, the player will inherently have better traction and will not have nearly as much need for large or tipped cleats.
Instead, this type of field is better served using cleats that are few in number and distributed more evenly than other types of cleat which often vary in size for better lateral traction.
These cleats are usually the most durable and made out of either rubber or hard polyurethane.
Indoor
This is the first type of soccer shoe that is far more similar to most of the shoes that you might otherwise be familiar with. These shoes will not feature cleats at all, and if they do, they will present more of an exaggerate tread than legitimate cleats.
This type of "cleat" is generally made out of rubber with a premium placed on the softer, stickier gum rubber without polyurethane added to it. This type of cleat is generally not as durable as the others, though a higher polyurethane content can increase its durability at the expense of traction.
Conclusion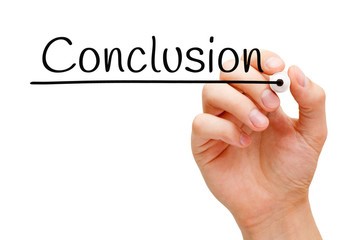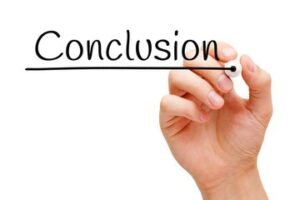 As we can see, there is a wide range of soccer shoes depending on how and where you play. The shoes designed for turf will not work best for firm ground and vice versa. Still, there are some shoes that stand out a little bit above the rest in many instances.
For our money, the Adidas Performance Nemeziz 17.3 provide an excellent soccer shoe that can function equally at an extremely high level in a wide variety of settings.
With the hybrid conical and bladed studs, these shoes can be used beyond the firm ground pitch for which they were made.
On top of that, the Agility Mesh provides an excellent touch.
For those who play on the more common firm ground or artificial grass, the NIKE Mercurial Victory VI offers one of the most responsive tractions with fully bladed studs and a full-length sock liner. On top of that, the Speed Ribs offer a great touch while the TPU plate offers excellent rigidity for further pivoting traction.
Sale
Sale
Soccer Boots Shoes for Big Boy - Turf Indoor Youth Football Shoes - High Top Ankle Boots Colorful...
1.Leather and Rubber sole
2.Non-Slip of Rubber Sole with High grip will Creates Traction with Turf Ground and keep well performances
3.Standard Europe Size of Shape to make the feet comfortable and Soft fabric Lining in breathable
4.Professional working team with good finishing technology of production procedure to guarantee the high quality and containing good performance moving for indoor AG/TF turf ground
5.Rubber molded cleats with rotational traction configuration can effectively relieves pressure on the forefoot, while a pressure-dividing liner embedded at the back then evenly distributes cleat pressure as you exercise.
Sale