It's important to find a tennis shoe that can withstand the harsh impact of a concrete tennis court. With frequent lateral moves and sharp landings, hard court tennis typically takes a major toll on a player's feet and ankles.
Best Choice
Good Choice
Don't Miss
Nike Air Zoom Vapor X Hc Mens Tennis Shoe Aa8030-112 Size 13
New Balance Men's 996 V3 Hard Court Tennis Shoe, Black/White, 7 W US
adidas Men's Barricade 2018 Tennis Shoe, Hi-Res Aqua/Legend Ink/Shock Yellow, 13.5 M US
Best Choice
Nike Air Zoom Vapor X Hc Mens Tennis Shoe Aa8030-112 Size 13
Good Choice
New Balance Men's 996 V3 Hard Court Tennis Shoe, Black/White, 7 W US
Don't Miss
adidas Men's Barricade 2018 Tennis Shoe, Hi-Res Aqua/Legend Ink/Shock Yellow, 13.5 M US
As such, a well-fitted pair of hard court tennis shoes can boost a player's on-court performance while fending off injury-inducing movements.
When it comes to finding the right hard court tennis shoe, players need to be on the lookout for durable designs made from wear-resistant materials. On top of that, they should keep their eyes out for supportive yet nonrestrictive uppers that offer maximum athletic efficiency. Top-of-the-line tennis shoes should offer superior support and style.
Top Tennis Shoes for Hard Court in 2023
We'll answer that and more questions about hard court footwear in the sections below! Read along to find out what you need to make the most out of your next tennis season.
1. Nike Men's Air Zoom Vapor X – Best Hard Court Tennis Shoes (Editor's Choice)
Not surprisingly, Nike has blown our socks off with yet another colorful and supportive hard court tennis shoe for men. The Air Zoom Vapor Xs feature a grippy rubber foundation layered with shock-resistant Phylon midsoles and proprietary heel cushions.
On top of that, the shoe fosters exceptional stability thanks to its midfoot shank and TPU frame. All of this is embraced by a flexible synthetic mesh upper and a network of reinforcing cables.
The end result is a durable and cushioned hard court tennis shoe that has the potential to improve your speed and agility on any concrete court.
Fits Like a Glove
We love that the Vapor Xs slide on easily for a tight, secure fit. It takes a lot of sharp lateral movements to survive on a hard court, and the Xs are up for the challenge.
The thick articulated grooves and XDR reinforcements on the bottom of this shoe ensure that it will have a fighting chance against otherwise destructive playing surfaces. If you're looking for a shoe that will outlast countless serves, volleys, and lobs, then the Vapors are worth a glimpse.
We love that players can retain their full range of natural movement while adding extra cushioning and lateral support. What's more, you'd be hard-pressed to find a hard court shoe that takes less breaking in and adjustment.
The Vapors lock your foot in to reduce foot fatigue and drag.
Pros
Lightweight synthetic upper
Tension cables for added upper support
Midfoot shank for added stability on hard courts
Heel-to-toe TPU
Cross-directional tread
2. New Balance Women's 996v3 Hard Court – Top Tennis Shoes for Hard Court (Peoples Choice)
Women, rejoice! New Balance's 996v3s are the perfect backdrop for the company's first knit uppers. These subtly feminine athletic shoes boast durable rubber soles with articulated treads that promote stability and readiness.
The uppers are thin and lightweight, creating a sock-like fit. What's more, New Balance's PROBANK stability system helps keep players' feet going in the right direction.
A Soft Infusion
Without proper under-the-foot support, hard court tennis players are highly susceptible to ankle and foot injuries.
Fortunately, the 996v3 boasts lightweight REVlite midsoles to prevent the shock of repeated hard surface impacts. On top of that, a 12-millimeter drop gives players a feeling of added height and stability. Pair all that with a classy black and white colorway, and you have some tournament-ready hard court kicks.
Of course, carefully placed abrasion-resistant panels give these tennis shoes an extended life. With robust rubber tracking, these Adidas sneaks enable players to make quick stops and more rapid shifts in direction.
While these kicks are hard court bosses, they also look create as street wear.
Pros
PROBANK stability system
Classy black and white colorway
Cushioned midsoles
Nylon-infused synthetic knit uppers
3. Adidas Men's Barricade 2018 – Most Supportive Men's Hard Court Tennis Shoes
Adidas has been pumping out Barricades since 2000, and their 2018 men's model shows their progress. The shoe's seamless Forgedmesh uppers provide a stylish and supportive foot cover for hard surface tennis players.
Since concrete is no joke, Anituff heel and toe wraps do an amazing job of fending of superficial abrasions. Meanwhile, dense yet lightweight articulated rubber soles provide an unrelenting foundation for all the volleys you can get away with.
One with the Body
Hardcourt tennis shoes have come a long way from their origins. The soft and pliable knit uppers of the 2018 Barricades are a great example of modern footwear ergonomics at their best.
Make no mistake, these shoes are hefty enough to withstand repeated blows to concrete. All the while, they manage to embrace athletes' natural movements.
If you're after speed, stability, and support, the Barricades deserve a test drive.
These shoes definitely reduce your chance of injury. Not to mention, they take away some of the pain that stems from repeated asphalt landings.
Overall, they leave your feet feeling comfortable and ready for action.
Pros
Synthetic woven uppers
Soft tongue
Abrasion-resistant Adituff wraps
Articulated rubber sole
Cons
Plastic reinforcement is uncomfortable
How to Choose Best Hard Court Tennis Shoes – Buyer's Guide
Are you wondering what to look for in a hard court tennis shoe? It's important to find athletic footwear that supports your personal playing style and choice of court. Read along to discover the key elements of hard court tennis shoes!
Uppers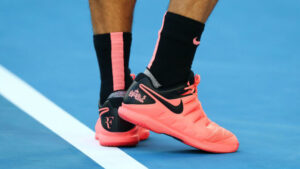 Most athletes prefer shoes with breathable mesh uppers. When it comes to hardcourt tennis shoes, we recommend choosing ones that are flexible, lightweight, and snug. Of course, constant lateral motions will have you wishing for reinforcement.
As such, we suggest opting for shoes with flexible abrasion-resistant padding over the toe caps and quarters. While we are seeing a lot of tongueless-athletic shoes, we aren't overly concerned with closures so long as they are easy to put on and take off.
Midsoles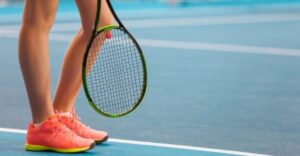 While tennis shoe midsoles rarely see the light of day, they're one of the most important elements. Most athletic shoe midsoles are made from EVA or some other synthetic foam. This material serves to stabilize and cushion the feet.
Sometimes, manufacturers will incorporate proprietary stabilizers into their midsoles. Popular stabilizers include air pockets and gel inserts. It is important to think about your personal pronation before looking at a prospective shoe midsole.
Outsoles
Last but certainly not least, a lot of attention is given to the outsoles of hard court tennis shoes. The outsoles are the outer layer or bottom of the shoe.
Most hard court tennis shoes feature thick rubber outsoles with a grippy articulated tread.
When you think about the nonstop stopping and lateral shifts during hard court matches, it's easy to see how the sole is the soul of this athletic footwear.
Conclusion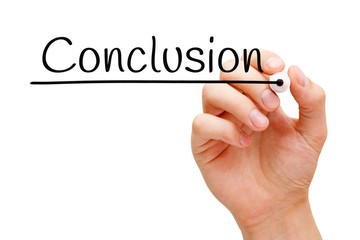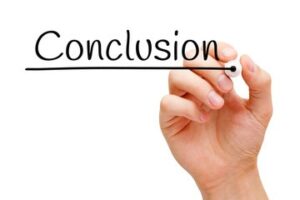 With hard court tennis season right around the corner, most players are making a mad dash to find a pair of performance-boosting sneakers.
If you're looking for a shoe that will improve your mobility without jeopardizing your stability, the Nike Men's Air Zoom Vapor X Tennis Shoes are an irresistible option.
Of course, female tennis players can find equally ferocious foot support in the New Balance's Women's 996v3 Hard Court Tennis Shoes. No matter what sneaker you opt for, make sure you choose on that has your thirsty for more action.
Here are some other good choices for you to check out:
Babolat Men`s SFX3 All Court Tennis Shoes, Majolica Blue (US Size 7.5)
COMFORT AND SHOCK ABSORPTION: Because comfort and performance are the priority in this model, you can spend hours on the court with its supple and breathable upper. With its thicker sock and an advanced cushioning system named Kompressor, your movements will be protected from shocks throughout matches and training sessions.
FIT: A model designed with more space at the forefoot for all tennis players and especially those with wider feet.
SOLE DURABILITY: By combining our expertise with Michelin's, we offer players a dedicated sole for each court with an adapted rubber formulation.
KOMPRESSOR: TPR (Thermo Plastic Rubber) tube compression system positioned beneath the heel for exceptional shock absorption.
ACTIVE FLEXION: A technology developed and patented by Babolat. The shape and composition of the materials used for the sole are segmented into 9 key pressure points for maximum responsiveness.
WILSON Men's Rush PRO 2.5 Tennis Shoe, Majolica Blue/White/Barrier Reef, 8
Sensifeel features a minimally layered upper to upgrade comfort while maintaining superior support
Endofit provides enhanced comfort, stability and an intuitive fit through a full inner sock construction
DF1 provides optimal low-to-the-ground court feel for agility and explosive acceleration (DF1 = HT Drop 6 mm)
3D-FS delivers unparalleled support, increased response time and explosive acceleration with controlled deceleration
Pro Torque Chassis uses arch technology to provide torsion control and stability for explosive acceleration