Adidas' iconic Superstar sneaker has been a household name since its debut in 1969. The defining three-stripes and shell-toe design have become synonymous with fashionable streetwear style and trendsetting looks for both men and women alike.
But how has this piece of footwear history remained an undisputed industry leader despite constant changes in trends?
In this blog post, we'll discuss why the Geman sportswear brand and its renowned footwear are still among today's most popular sneakers. Keep reading if you want to find out why everyone loves this pair of sneakers.
Lasting Legacy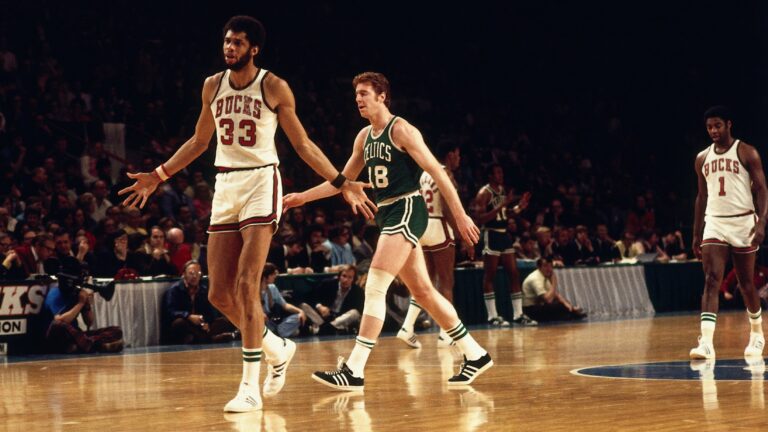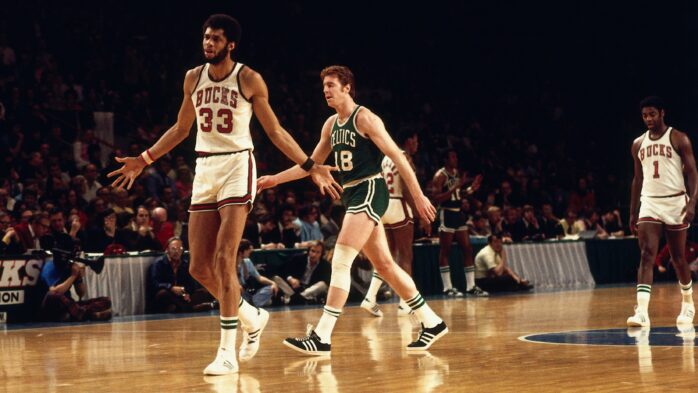 Undoubtedly, the Adidas Superstar silhouette has become a style icon in a very short time. With sneakerheads and celebrity fans alike, it enjoys steady popularity today. But what exactly makes this shoe such a worldwide sensation? One reason is its rich history as one of the first low-top basketball shoes with an all-leather upper.
The pair debuted in 1969 on the feet of NBA stars such as Kareem Abdul Jabar. It quickly established itself as a street-style staple with its innovative design and affordable price tag. No matter where you are, stores and online stores like West Brothers have made it easier for you to own a pair.
Over the years, superstars, from athletes to musicians, have worn this pair, becoming a symbol of hip-hop culture and street style.
Today, it's still celebrated for its classic look and quality craftsmanship while staying up-to-date with modern trends through colorful designs. This combination of innovation, style, and comfort has proven to be a winning formula that has allowed the Superstar to stay at the top since its first release.
Classic Design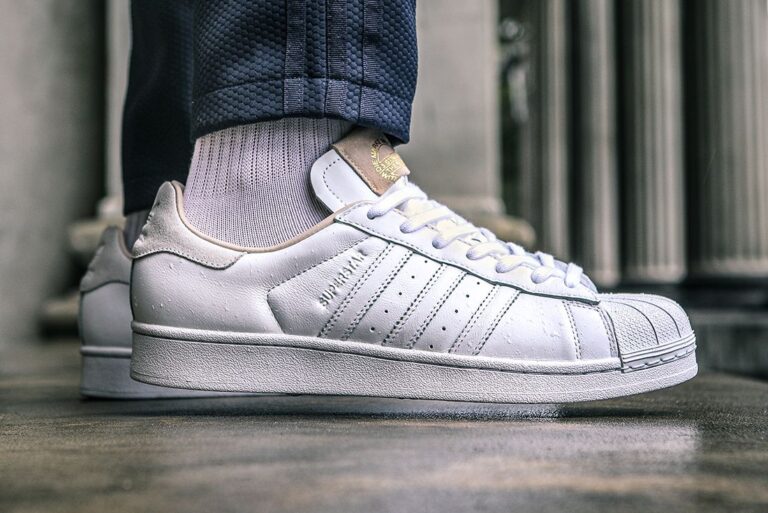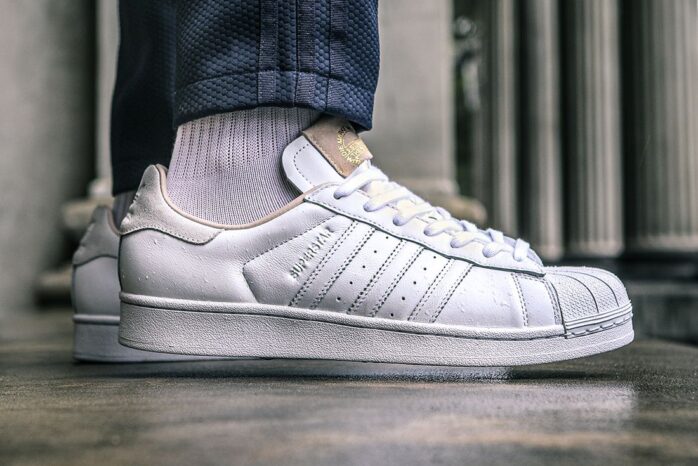 Adidas Superstar has been a fashion powerhouse since its debut in the 70s, and its popularity hasn't waned. Almost everyone sports this coveted design, from hip-hop artists to Hollywood stars.
A low-profile, sleek silhouette characterizes the shoe with a rubber shell toe and three stripes on the side. The shoe is typically soft leather. However, there are other variations with different materials, such as suede or mesh.
Initially, the company designed the shoe for basketball players. But it quickly gained popularity as a casual sneaker due to its versatile style and comfortable fit. The Superstar's iconic look has remained unchanged since 1969, with only minor updates and color variations.
This timeless classic style of the Superstars is a stylish yet versatile piece. You can wear it for casual everyday looks or dress up for a night out. With proven staying power and an undeniably attractive look, it's no wonder why this classic sneaker is still so popular today.
Versatility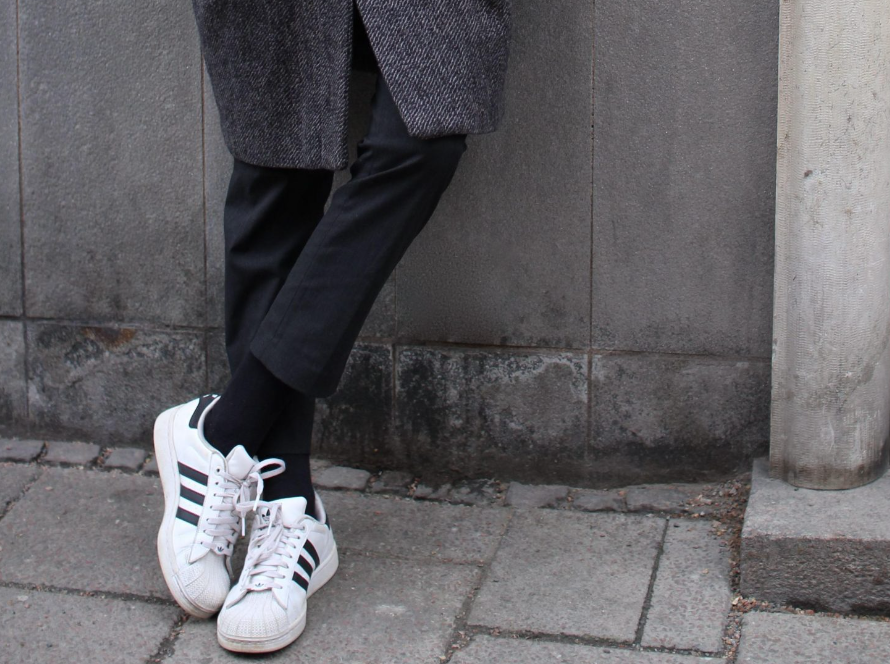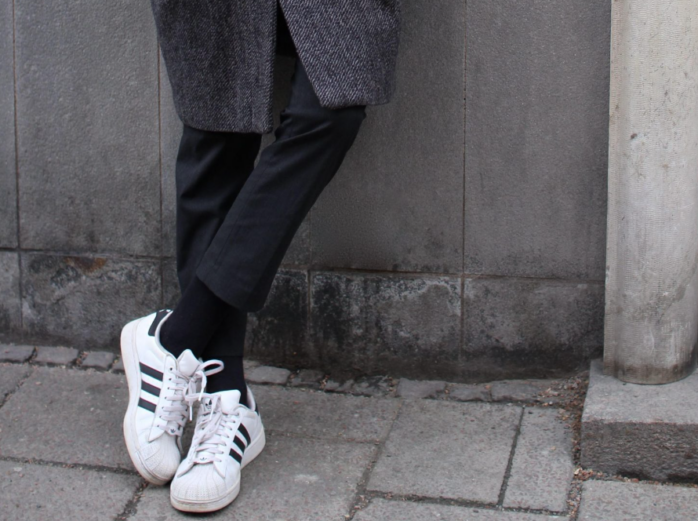 Adidas Superstar is one of the most recognizable sneakers, boasting a 39-year history. Its popularity today is attributed to several factors. And one of the foremost reasons for its modern relevance is its versatility.
From timeless everyday looks with its iconic classic shell toe design to reimagined styles in collaboration with creatives like Pharrell Williams, there's a version for everyone and nearly any style or aesthetic.
Additionally, the Superstars are a staple in pop culture, such as music videos, fashion magazines, and high-profile collaborations. This increased visibility has helped make them a footwear favorite in collections worldwide.
Comfort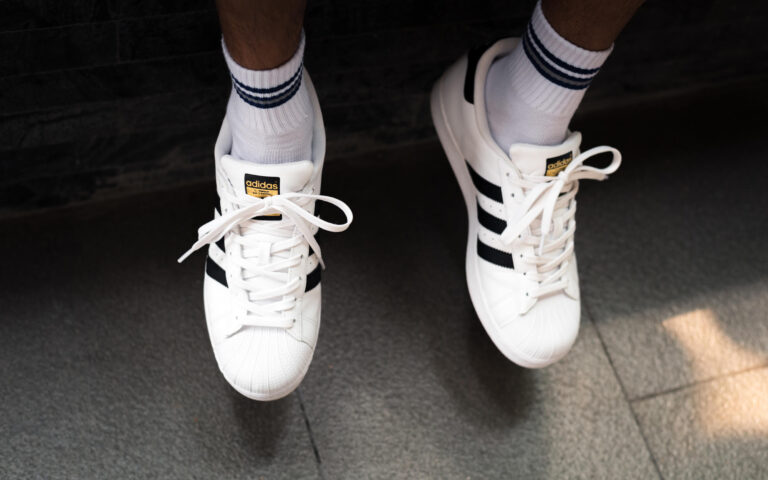 The Superstars are a popular shoe today due to their unmatched comfort. Comfort is a huge factor contributing to the sneaker's ongoing popularity. These iconic shoes have been designed with technological advances to ensure comfortable cushioning and breathability while remaining completely stylish.
With a rubber sole and cleverly crafted construction, these shoes offer arch support, padded tongue, and collar for extra comfort. Moreover, the leather upper with a protective toe cap provides superior long-term wearability and durability.
At the same time, its sleek design and modern elements ensure it can be dressed up or dressed down as needed, making it a versatile wardrobe staple. As a result, Adidas Superstar sneakers are an all-around favorite choice for people looking for footwear with style and substance.
Celebrity Endorsements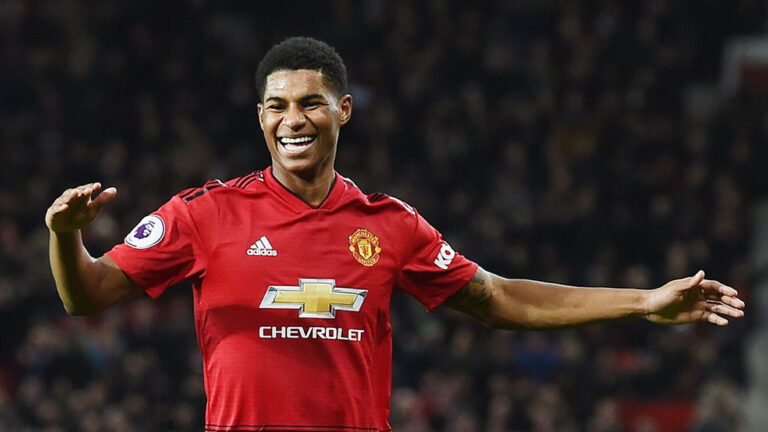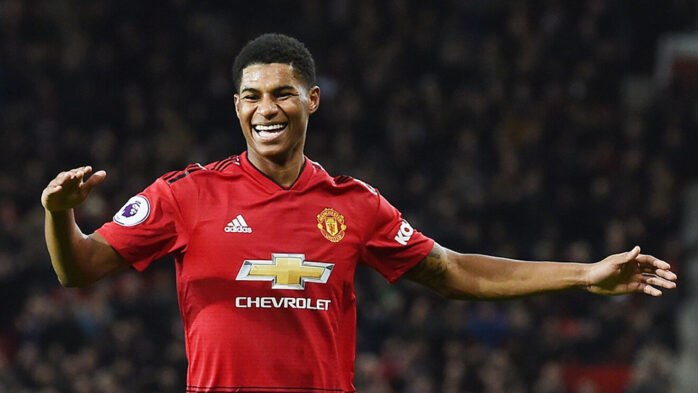 Celebrities have long influenced fashion trends, and the Superstar is undoubtedly no exception. Fashion icons such as Alexander Wang, Kylie Jenner, and even Run-D.M.C. have all worn the shoes, making them highly sought after by fans everywhere.
The most notable endorsement was by the hip-hop group Run-D.M.C. in the 1980s. The group wore Superstars on and off stage and wrote a song about the shoe called "My Adidas." This song helped cement the shoe's status as a symbol of hip-hop culture.
Still, it's not just the stars, however. Athletes such as Kareem Abdul-Jabbar and Marcus Rashford also love to sport their pairs of Superstars. This luxurious yet comfortable shoe has promised endorsement deals with big names, making it especially popular worldwide.
As Adidas continues to partner with leading celebrities, this classic design will maintain its status way into the future.
Collaborations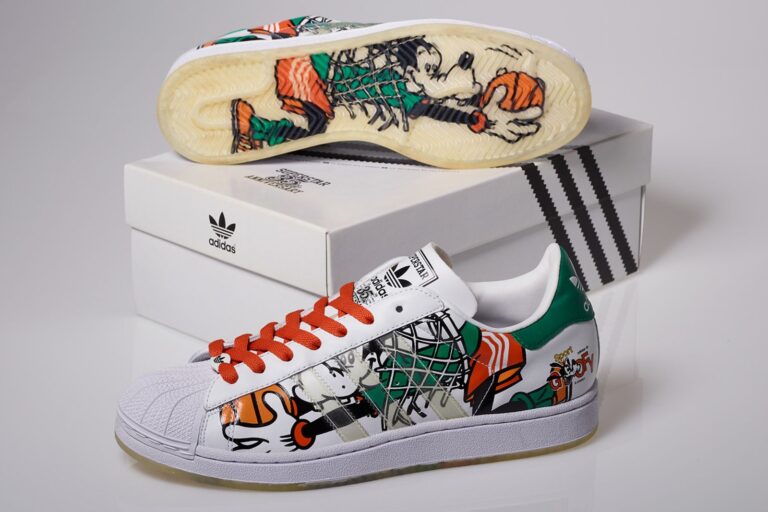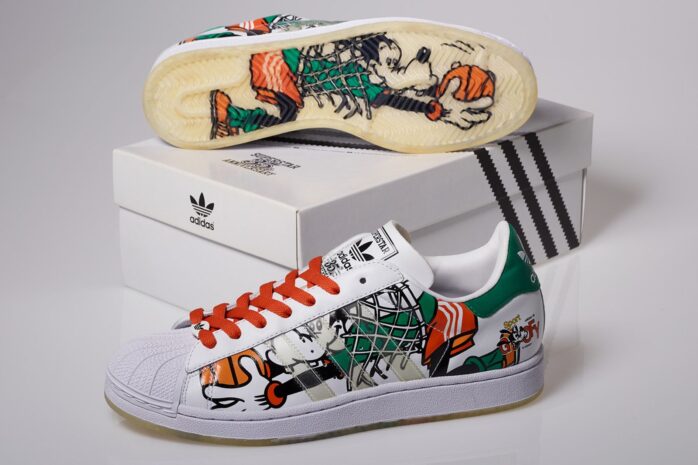 The Adidas Superstar has become iconic today because it truly is a team effort. It's a collaboration between fashion and sports, combining sophisticated urban style with athletic functionality.
The sleek design, bold colors, and quality materials have made the Superstar an essential piece in any wardrobe. On top of that, Adidas has teamed up with high-end designers to create unique takes on the classic silhouette. Here are some of the most notable collaborations the German corporation has made:
Pharrell Williams: The musician and fashion designer has collaborated with Adidas on a range of Superstars. This includes including ones with bold prints and bright colors.
Disney: Adidas has created limited-edition Superstars featuring Disney characters such as Mickey Mouse and the Disney princesses.
Prada: The high-end fashion brand collaborated with Adidas to create a luxury version of the Superstar, featuring premium leather and the Prada logo.
A Bathing Ape (BAPE): The Japanese streetwear brand has created several limited-edition Superstars featuring its signature camo print.
Celebrities, athletes, and streetwear fans have embraced these collaborations, cementing the shoe's popularity around the globe. Because of these collaborations, Adidas Superstar has remained fresh and relevant while expanding its appeal to new audiences.
Partnering with different brands and designers has enabled the German brand to showcase its famous footwear's versatility and adaptability to various trends.
Recap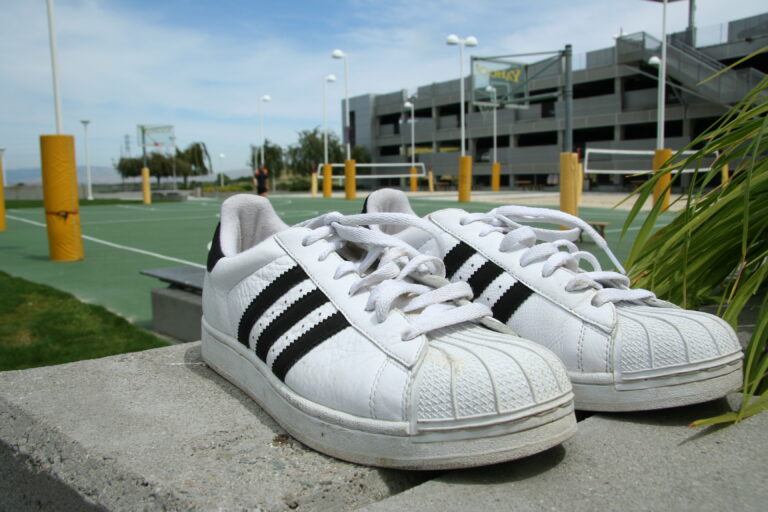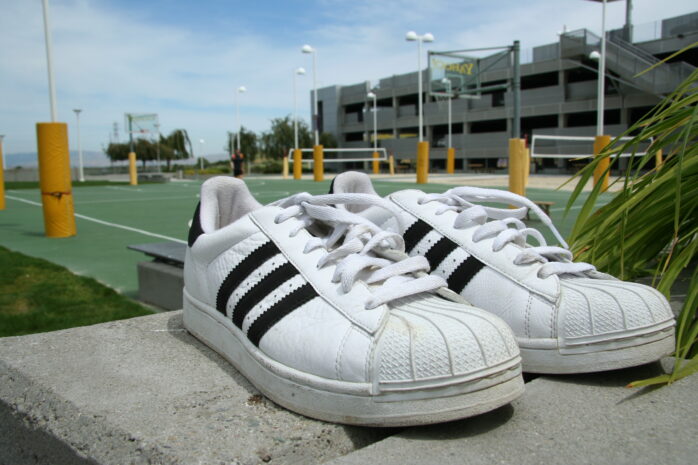 The Adidas Superstar has undeniably become one of the most popular sneakers. Its simple yet elegant design, comfortable fit, and versatile style have made it popular among celebrities, athletes, and people.
It doesn't matter if you're looking for a casual sneaker to wear out on the weekends or a stylish shoe to make a fashion statement. The Superstar is an excellent choice. With so many styles and colors available, there's sure to be a pair that's perfect for you.