If you're looking for a pair of tennis shoes that are comfortable and resilient, be sure to check out New Balance's extensive line of athletic sneakers. This Boston-based company has been churning out fan favorites since the early 1900s. They've even established themselves as one of the top tennis player sponsors by backing favorites such as Paulo Sevilla, Nicole Gibbs, and Jordan Thompson.
The company's lateral support and stability technologies have put them on the map. These elements give intense ralliers an edge in the game. What's more, their cushiony foam midsoles provide comfort all the way to match point.
Best New Balance Tennis Shoes in 2023
If you're in the market for a new pair of tennis shoes, be sure to check out our top three New Balance picks in the section below. These incredible shoes provide unparalleled comfort and stability one match after another.
1. New Balance Men's MC1006v1 – Best New Balance Tennis Shoes
The New Balance MC1006v1 tennis shoes offer noteworthy comfort and durability throughout countless rallies and practice sessions. That's because they feature hardy leather uppers on top of durable rubber soles.
These impressive athletic shoes boast a standard 10-millimeter drop, meaning the heel sits slightly higher than the forefoot.
As such, these shoes give tennis players the bounce they need to make quick movements and rapid-fire recoveries that are necessary to win matches. What's more, layers of REVlite foam make up these shoes' stabilizing yet cushy midsoles.
The 1006 tennis shoes won't weigh players down. In fact, they are surprisingly lightweight and breathable despite their rugged exteriors. The addition of mesh panels goes a long way to reduce the buildup of sweat and moisture. Despite the addition of heel guards and other protective panels, a pair of these tennis shoes only weighs a mere 13 ounces.
With all that said, these New Balance tennis shoes also have a fierce athletic exterior. They are available in three colorways, including black/silver, pigment/UV blue, and black/white. Each color combo features the New Balance logo on top of three tiger-like stripes.
Pros:
Leather and mesh uppers
Multidirectional tread on rubber outsoles
Three classic color combos
Patented REWlite midsoles
10-millimeter drop
Lightweight at just 13 ounces
2. New Balance Women's 696v3 Hard Court – Top New Balance Women's Tennis Shoes
What's more, these sneakers feature durable non-marking rubber soles with multidirectional herringbone tread patterns. Like New Balances top-selling men's tennis shoes, the women's shoes feature cushy foam-filled REVlight midsoles.New Balance also makes an extremely popular women's tennis shoes, including the 9696c3 hard courts. Their hard court kicks feature durable uppers that are made from a blend of proprietary textiles and synthetic leather.
We love that New Balance has incorporated a perforated toe box into these shoes. The tiny holes enable a player's feet to breathe. We also love that these shoes are ultra lightweight. After all, heavy foundations have the potential to fatigue a player's feet and ankles.
Pros:
Perforated leather uppers
Rubber soles with herringbone tread
REVlite midsoles
Weigh just 10 ounces
Cons:
Sizing isn't consistent with other mainstream brands
3. New Balance Men's MX624v2 Casual Comfort – Best New Balance Shoes for Plantar Fasciitis
New Balances uses a combination of EVA and injection-molded EVA to lessen the shock and pain of repeated court impacts. An internal shank also provides torsional support from the toes to the heel.
The New Balance Men's MX624v2 Casual Comfort tennis shoes are engineered to reduce foot pain and discomfort. If you suffer from plantar fasciitis, you will find solace in the MX624v2's padded midsoles and cushy footbeds.
The New Balance MX624v2 tennis shoes also have incredibly hardy uppers. The thick leather material holds up against repeated surface scrapes and hard landings.
What's more, strategically placed perforations provide ample ventilation. Meanwhile, a woven sockliner and dual-density foam collar offer a snug and satisfying place for tennis players to rest their toes.
Besides that, the MX624v2 tennis shoes have a standard 10-millimeter drop. As such, they are great for all your training needs. With the MX624v2 tennis shoes, you can hit the court and then head off on a run without having to worry about your plantar fasciitis acting up.
Pros:
Durable leather uppers
Strategically placed ventilation perforations
Cross-trainers
EVA foam footliner
Padded collar and tongue
Multidirectional herrring bone tread
Dual-density EVA foam midsoles
Built-in shank
Cons:
Seams may show signs of wear and tear
How to Choose Best New Balance Tennis Shoes – Buying Guide
Are you wondering what to look for in New Balance tennis shoes? Learn more in the section below!
Uppers
New Balance utilizes a wide range of fabrics to create their tennis shoe uppers. Customers can choose between lightweight knits, rugged leather, and balanced blends. Many of New Balance's shoes even boast 6-month upper durability guarantees.
When opting for an ideal pair of tennis shoes, try to find a balance of comfort, durability, and breathability.
Hardcourt players should veer toward New Balances' leather line, while clay and grass court players should opt for the lighter knitted options.
Midsoles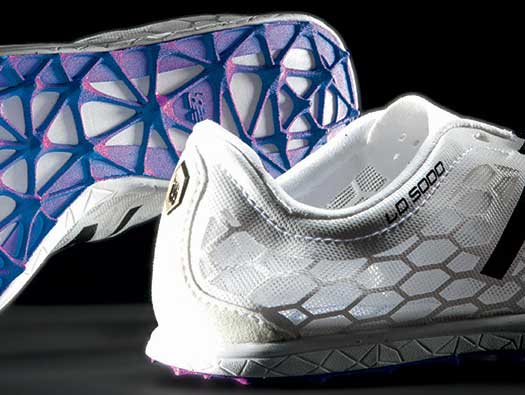 New Balance has developed an extensive line of midsole technologies that help make a player's feet feel cushioned and supported.
For example, their REVlite midsoles are made from exceptionally lightweight foam that is designed to reduce the shock of impact.
Meanwhile, their TBeam TPU shanks are engineered to provide enhanced torsional stability and arch support.
Outsoles
Extra emphasis should be placed on the outsoles of a tennis shoe. New Balance tennis shoes boast rubber outsoles with multidirectional herringbone tread patterns. Their designs are proven to increase a player's ability to change direction or take off.
Final Thoughts
If you're looking for the perfect New Balance tennis shoes, we recommend you opt for a mint pair of Men's MC1006v1 Tennis Shoes. Of course, the New Balance's Women's 696v3 Hard Court Tennis Shoes are a great choice for ladies looking to rock the court.