The right footwear can dramatically improve your athletic performance, especially when it comes to the game of clay-court tennis. For the most part, clay courts tend to be slow.
Nevertheless, aggressive baseline players will force most opponents to respond with rapid back and forth motions. This type of movement requires an extremely sturdy outsole with supportive toe, side, and heel reinforcements. Yet, it also demands a flexible upper that lets the foot move naturally in all directions.
Our Choice
Good Pick
Don't Miss
ASICS Gel-Court Speed Clay Women's Tennis Shoe, White/Coastal Blue, 5 B US
adidas Men's Adizero Ubersonic 2 Tennis Shoe
HEAD Men's Sonic 2000 MID Racquetball/Squash Indoor Court Shoes (Non-Marking) (Black/Blue) 7.0 (D)...
Our Choice
ASICS Gel-Court Speed Clay Women's Tennis Shoe, White/Coastal Blue, 5 B US
Good Pick
adidas Men's Adizero Ubersonic 2 Tennis Shoe
Don't Miss
HEAD Men's Sonic 2000 MID Racquetball/Squash Indoor Court Shoes (Non-Marking) (Black/Blue) 7.0 (D)...
With all that said, it is also important that a clay court tennis shoe be lightweight and ready for action. After all, the last thing a player needs is lead feet weighing them down! Of course, these elements are just the tip of the tennis iceberg. It takes a lot of integrated elements to make a truly fantastic shoe!
At this point, you are probably wondering…
Best Tennis Shoes for Clay Courts in 2023
Well, we've brought you detailed reviews for the top three tennis shoes on the market. Check them and our comprehensive buying guide out for detailed information on what it takes to be the most comfortable and performance-boosting clay court footwear.
1. Asics Gel-Court Speed Clay Women's – Best Clay Court Tennis Shoes (Editor's Choice)
The Asics Gel Clay Court Tennis Shoes boast forgiving herringbone-tread rubber soles, rear and forefoot gel midsole cushions, and protective PGuard toe protectors. All of which help make lengthy clay surface playing sessions more tolerable.
The flexible, shock-absorbing base of these shoes enables the feet to embark in natural movements without experiencing the brute force of hard landings.
Meanwhile, the synthetic mesh uppers create a breathable environment that further fosters foot security while embracing lower body movement in all directions.
Pros
Gel midsoles
Breathable mesh midsoles
Rubber outsoles with herringbone tread
Blue and white colorway
Reinforced toe box
Proprietary Trusstic technology
The Perfect Stance
The Asics Gel shoes boast a proprietary Trusstic System Technology that reduces the weight of the sole while maintaining its structural integrity. As such, they enable clay court players to move front to back and side to side as gracefully as a gazelle.
On the bottom, a grooved herringbone tread improves stability on the ever-shifting surface of a clay court. Closing things off nicely, the white shoes feature sporty light blue accents.
2. Adidas Men's Adizero Ubersonic 2 – Top Tennis Shoes for Clay Courts (People's Choice)
They are also reinforced with anatomical abrasion-resistant Adituff wraps, which serve to protect the toe and medial forefoot. Finally, a high-quality herringbone-print rubber trad keeps the shoes firmly planted on the court without collecting too much loose sediment.
Yet another attractive clay court sneaker, Adidas's Adizero Ubersonic 2 sneakers boast breathable mesh uppers with built-in torsion systems that support the midfoot during fast moves.
Pros
Herringbone rubber sole
Antituff wraps on toe and medial forefoot
Midfoot Torrision system
Section of midfoot webbing
Breathable mesh uppers
Added heel support
Sock-like fit
A Supportive Foundation
While the Ubersonics' flexible synthetic uppers enable a wide range of motion, the shoes also have cushy midsoles that reduce the impact of a hard court. These sneakers are also very lightweight, helping players to respond quickly to backcourt serves.
We love that the shoes also lacks a detached tongue, as it makes for a sock-like fit. The shoe fits snuggly and features a reinforced heel for added ankle support. What makes the Ubersonic stand out is its solid sole, which makes clay court slides and recoveries far easier.
Find out more about the best Adidas tennis shoes in our article.
3. Head Men's 273027WHBL – Most Supportive Clay Court Sneaker
If you're looking to land yourself ultra support sneakers, Head's 273027WHBL Clay Court Tennis Shoes are a comfort-inducing footwear option you don't want to miss. The shoes feature synthetic and natural textile uppers, herringbone-print rubber soles, and integrated KPI frameworks for added stability.
Hidden beneath the surface, TRI-NRG dual-density midsoles offer shock-absorbing protection and support. Meanwhile, padded tongues enable snug yet comfortable fits. All the elements together nicely to provide comprehensive coverage for clay court players.
Pros
Uppers are made from a combo of synthetic and natural textiles
Integrated 4D shell
Padded tongue
Ortholite sock liner
Deep herringbone rubber soles
Reinforced heel
Adaptive Technologies
We love that the Head clay court sneakers boast Ortholite sock liners for added breathability and comfort. The rapid action of clay courts quickly translates to beads of sweat.
Fortunately, Head tennis shoes have you covered. Head's simplistic athletic design provides nonstop support during heated tennis sessions. In fact, these shoes are engineered to boost your on-court performance while providing ample orthopedic support in all the right places.
How to Choose Best Tennis Shoes for Clay Courts – Buyer's Guide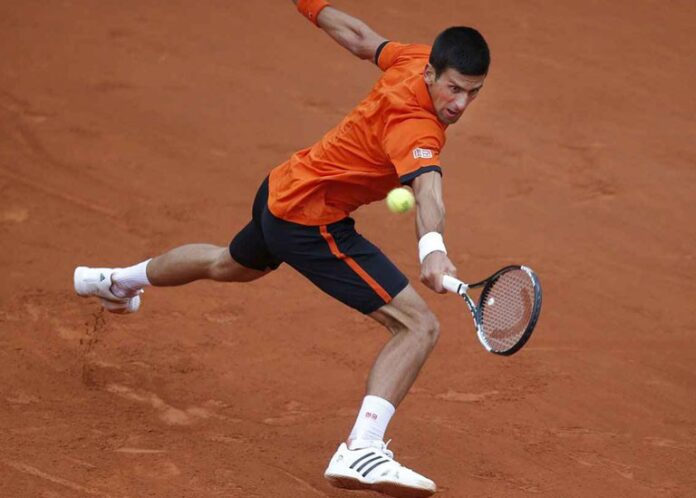 Are you still wondering what to look for in a clay court tennis shoe? In the section below, you'll find out what design elements have the potential to boost your on-court performance while ensuring that your feet feel safe and secure.
Uppers
Most clay court players have a baseline playing style. This requires a lot of flexibility paired with ample lateral support.
Shoes with flexible fronts and middles and more solid heels are a great match for repetitive side-to-side movements. Of course, when it comes to any athletic shoe, breathable mesh or woven textiles are preferred.
Midsoles
When it comes to the midsoles of clay court tennis shoes, we prefer models that feature lightweight yet supportive materials. Many manufacturers utilize gels and foams to help reduce the shock of frequent slides. Since stability is key in most clay court plays, a toe-to-heel midsole support system is essential.
Outsoles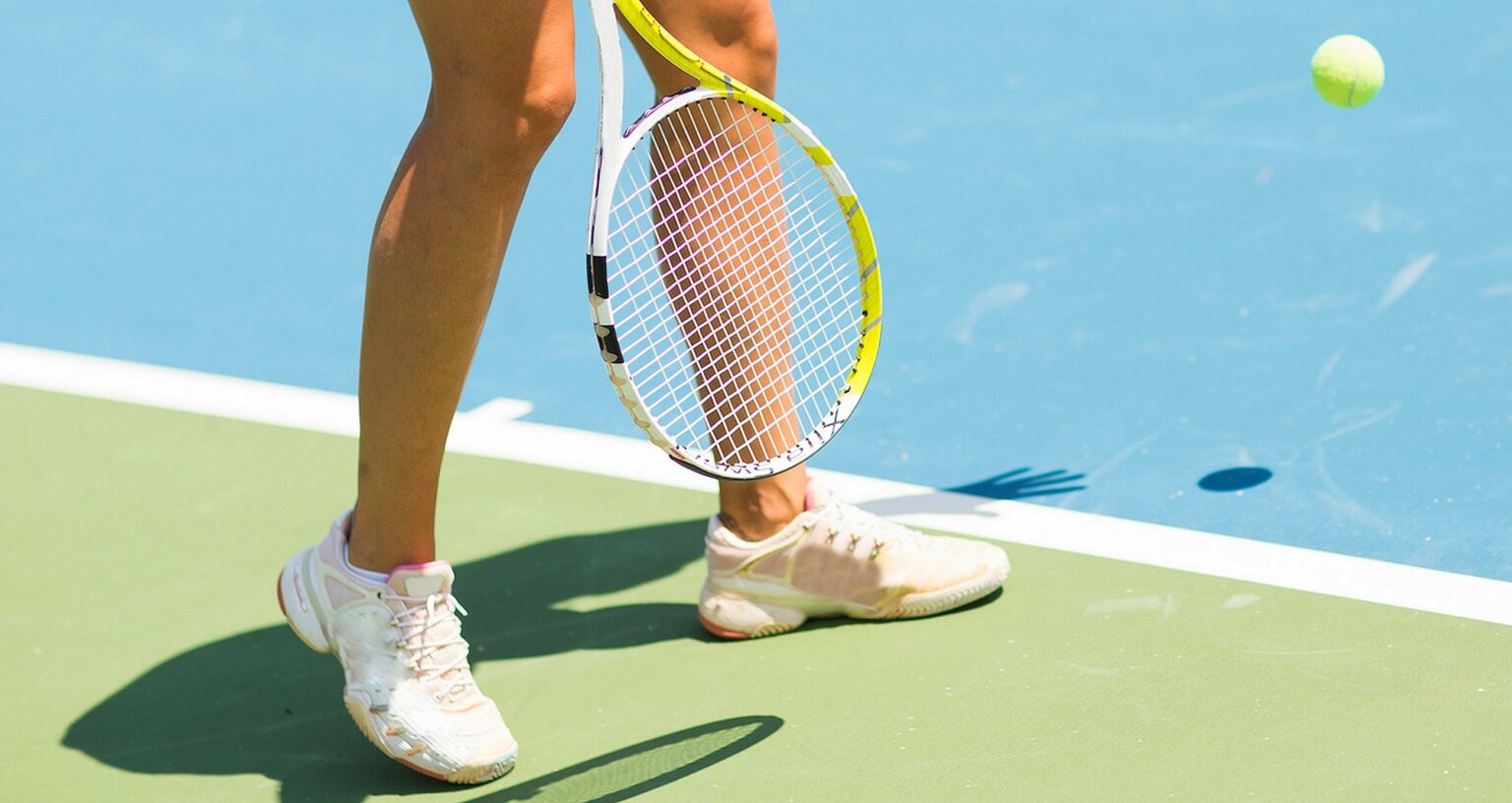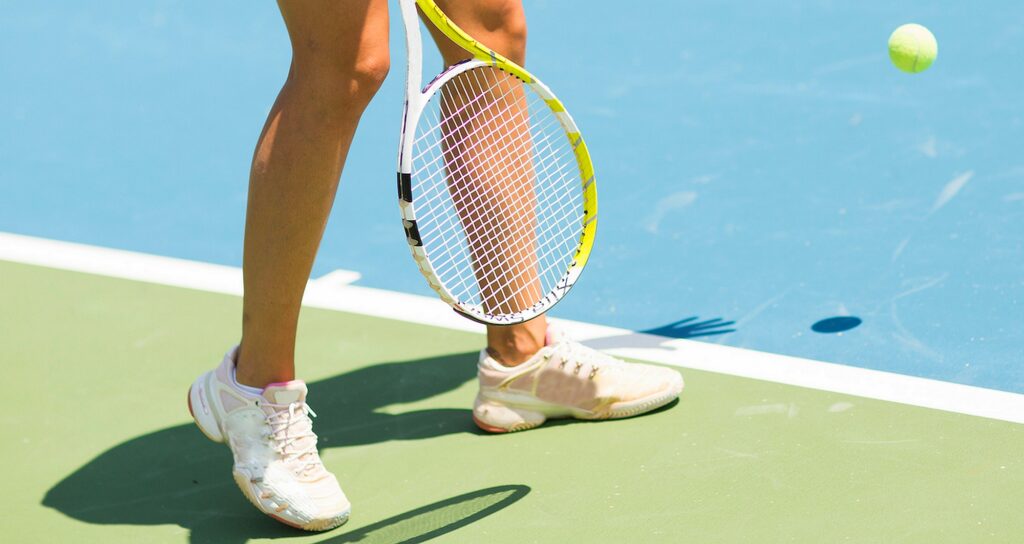 Most clay court tennis shoes feature a flexible herringbone tread. This zigzaggy design enables players to get a good grip of the ground without collecting too much loose sediment.
Since most clay court players move in rapid side-to-side sliding motions, the multidirectional zigzags provide an integrated stability system that doesn't limit a player's response.
Keep in mind that hard or overly textured outsoles can damage the soft surface of a clay court. Not to mention, heavy base layers can be detrimental to a player's speed and agility.
While many newbies mistakenly wear hard court tennis shoes to their first clay match, the hard court outsoles are not a viable option.
Why It's Important to Buy Clay Court-Specific Shoes
Many newbie tennis players place too much emphasis on things like tennis rackets and balls. While these tools are essential elements of any tennis game, a player's footwear is one of the key factors that determine a player's on-court performance. Shoes that are tailor-made for a specific court can help a player to embrace natural movements and recover quicker.
Clay court tennis shoes have soft yet supportive soles that won't rip up a court. Meanwhile, they have extremely lightweight uppers that enable players to make the most out of their movements.
While balls move slowly on clay, they have a tendency to travel high. As such, players need to be prepared for hard landings and nonstop back and forths.
Conclusion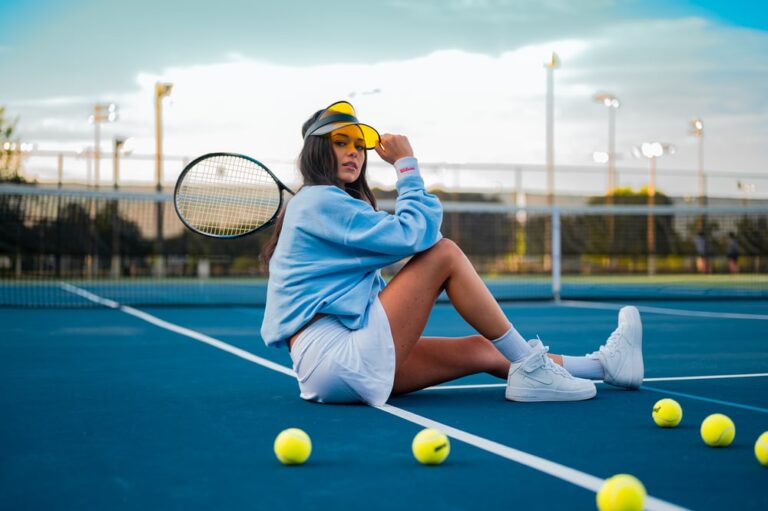 If you're looking for an all-around amazing clay court sneaker, we recommend picking up a pair of Asics Gel-Court Speed Clay Women's Tennis Shoes.
Not only are these sneakers incredibly comfortable, but they are reinforced to hand up to the gritty surface of clay courts.
Of course, you also can't go wrong with our people's choice, the Adidas Men's Adizero Ubersonic 2 Clay Tennis Shoe.
Take a look at these models also:
adidas Men's Adizero Defiant Bounce, ash Grey/Light Granite/White, 7.5 M US
Knit upper naturally expands with your foot to help reduce irritation and provide a comfortable fit; Single-layer net mesh for superior stability and maximum cooling
Clay court outsole; Adiwear 6 outsole offers the ultimate in high-wear durability
Abrasion-resistant Adituff wraps around the toe and medial forefoot to help protect against foot drag that occurs during serves, volleys and extreme lateral movements
Bounce cushioning provides enhanced comfort and flexibility
Seamless bootee construction for better fit and unmatched comfort
Sale
Sale
ASICS Women's Solution Speed FF Tennis Shoes
FlyteFoam Midsole Technology - Our FlyteFoam technology provides exceptional bounce back and responsiveness no matter the distance, utilizing organic super fibers to help reduce packing out that traditionally happens with softer, low density foams.
AHAR Outsole - Acronym for ASICS High Abrasion Rubber. Placed in critical areas of the outsole for exceptional durability.
Twisttruss System -
Rearfoot and Forefoot GEL Technology Cushioning System - Attenuates shock during impact and toe-off phases, and allows movement in multiple planes as the foot transitions through the gait cycle.
Removable Sockliner - A sockliner which can be removed to accommodate a medical orthotic.
Read Also:
Best Tennis Shoes for Different Types of Courts 
Top Grass Court Tennis Shoes 
Best Hard Court Tennis Shoes